Have you heard about ghost kitchens?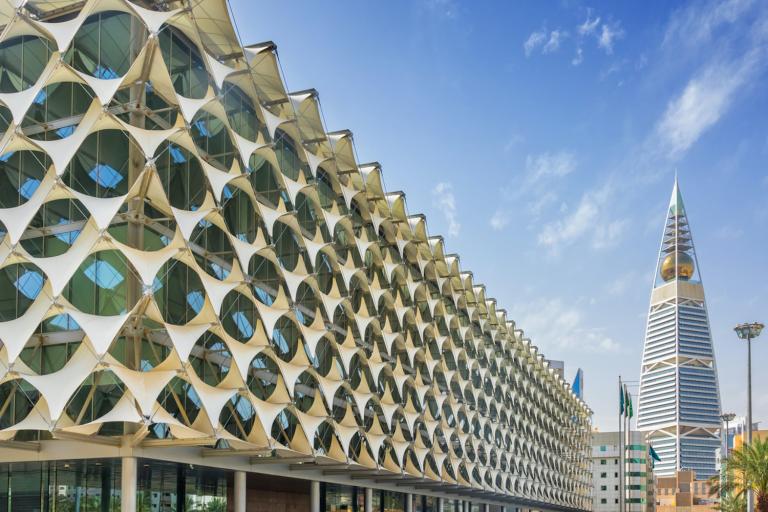 Making deliveries profitable is a tough business. Ghost kitchens as run by Kitch, made possible by geodata and location technology, are one answer.
Food deliveries have been on the up since the start of the pandemic in most locations, but margins are tight. The pandemic almost doubled the use of food delivery apps in the US alone and many are betting that this trend is here to stay.
With delivery apps taking up to 30% of the cost of deliveries, restaurants were hit hard.
"If you look at the profit and loss statement of typical restaurants, after employees and staffing costs, utilities, rent and so on, if it is a very well-managed restaurant, something like a 15% margin is what you're looking at," explained Nuno de Freitas, Head of Strategy & Analytics at Kitch.
"If your margin is 15%, if you have to pay 20 or 30, you're going to be in the red."
Relying on delivery-only during times of lockdown was not profitable, forcing some small businesses to close during the COVID-19 pandemic.
However, ghost kitchens, such as those offered by Kitch, provide a new business model for restaurants adapting to this world of home deliveries.
Without the overheads such as serving staff, seating space in a salubrious part of town, and front-of-house staff, they focus on the food only.
"A ghost kitchen can be absolutely anywhere," Nuno explained. "It doesn't need to be slap-bang in the center of town, it can be two, three, four blocks away. However, it's delivering within a radius of the areas that have the highest demand."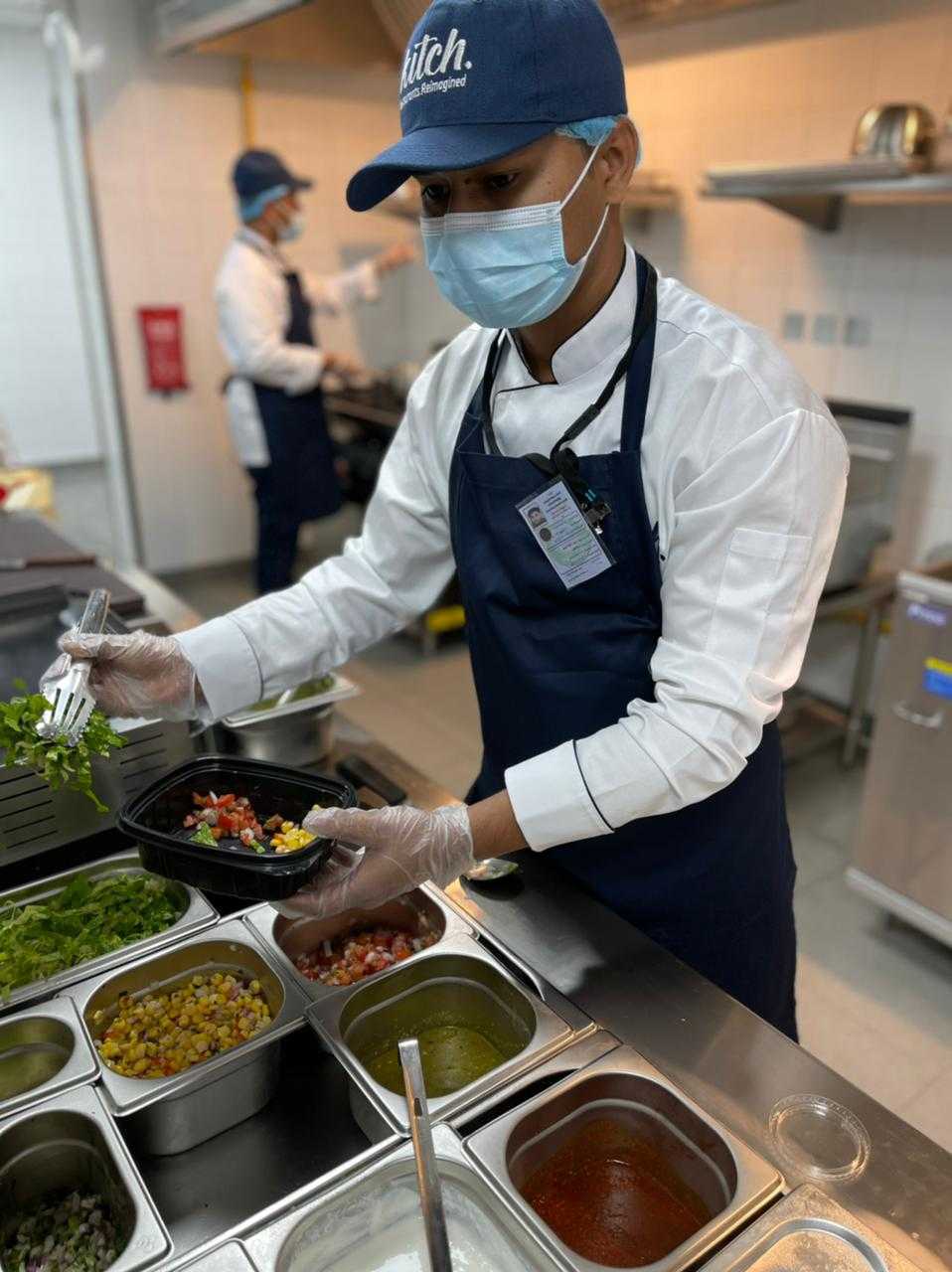 The location of ghost kitchens can make all the difference to a company's profit from deliveries.
A tall order?
The challenge for anyone running a ghost kitchen is to choose the right location, using data. Kitch uses data showing where people are, how many households are in the area, what their purchasing power is and how they spend their money, including how much they treat themselves to take-out. This information comes from Michael Bauer International GmbH, one of the world's largest providers for small-scale data for geomarketing with globally consistent and comparable geographic and market data in at least 190 countries.
Various types of cuisine can be cooked in the same kitchen, and a virtual 'restaurant' that lives only on delivery apps can be created instantly and folded if it is not successful.
"Brands can be created cheaply because all you need is the ingredients, the kitchen, the equipment, and your R&D chefs," Nuno explained.
Ghost kitchens existed before the COVID-19 pandemic, but as Nuno puts it, their operations have gone into 'overdrive' since people have been forced to stay at home. Ray Roberts-York, Managing Director of Michael Bauer International GmbH, told HERE360: "We have noticed there is more and more interest [in using our data] as people want to find out how to optimize this whole process."
Michael Bauer International GmbH has itself grown by 30% since the pandemic, as retailers and other brands turn to data to make sense of changing consumer behavior.
Kitch currently operates in the GCC region, with an emphasis on UAE and Saudi Arabia, but has global ambitions.
Competition is fierce in that region – Saudi Arabia has 41 delivery apps alone – and location is key to getting orders out as quickly as possible to maximize profit.
Key to the success of ghost kitchens is the right routing tools for speedy deliveries.
As the company starts to expand, Kitch uses demographic data, including spending patterns and the volume of customers in any one place, from Michael Bauer International GmbH.
To figure out how quickly they can deliver in that catchment area – and keep the meals warm – Kitch uses HERE Geocoding & Search, and routing tools.
Michael Bauer International GmbH has been a HERE partner for more than 10 years and was one of the first global HERE Technologies distributors.
"It is very important to us to be able to see the reach where we are placing these kitchens," Nuno said. Part of the reason this is so critical is that delivery apps will tell customers how many minutes away their food is. Your kitchen needs to be within that scope to feature at all. In some cases, customers will choose a menu based on how quickly it can be delivered.
Points of interest data can further inform Kitch about the kinds of restaurants, and their price points, that people within a certain radius are using.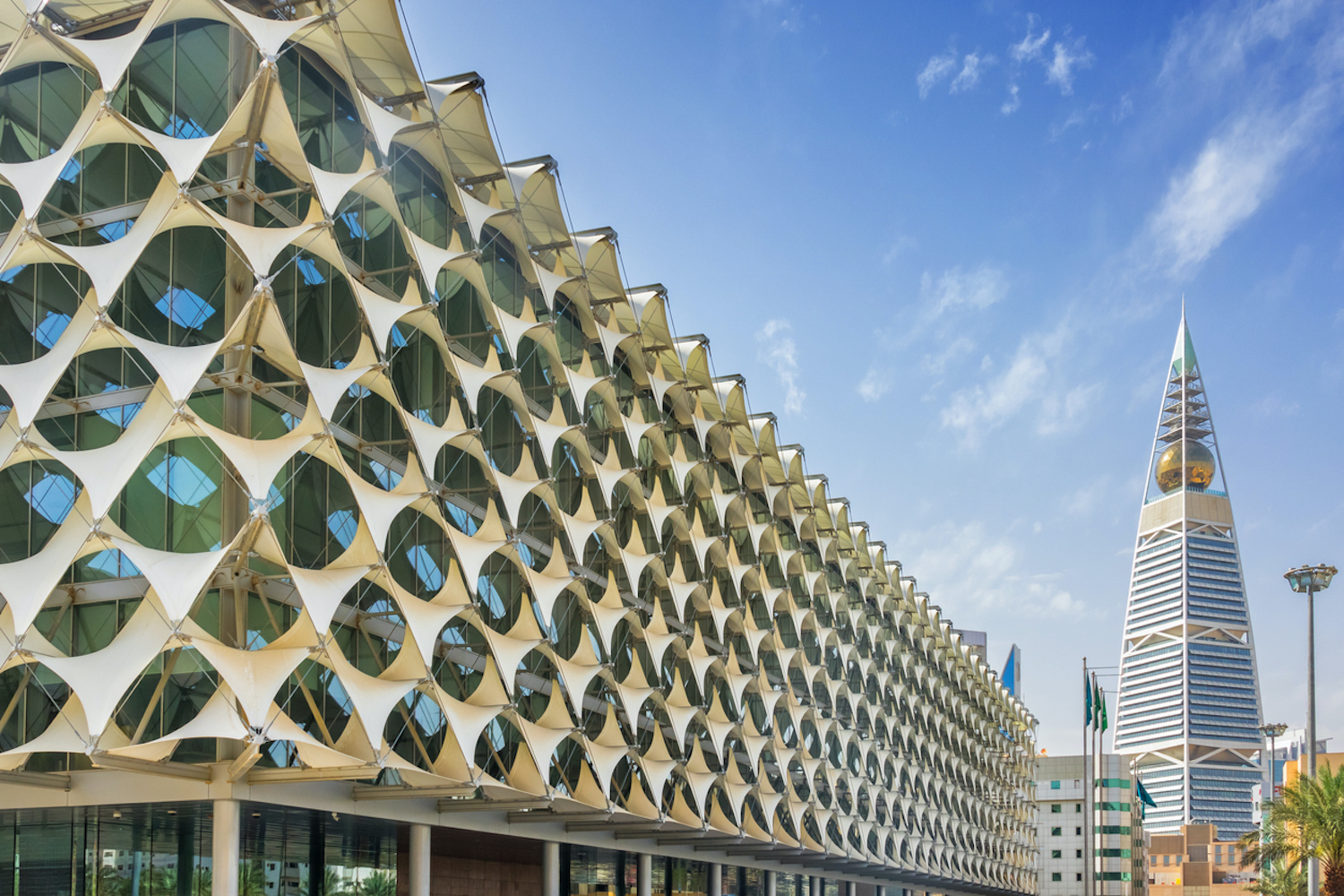 Kitch currently operates in the GCC region, with an emphasis on UAE and Saudi Arabia, but has global ambitions.
Key 'takeouts'
The kinds of food people tend to order is information that the delivery platforms themselves have lots of data on, although they would not necessarily share it.
This picture is further complicated in Dubai, for instance, where only about 12% of the population are native. People from all over the world live there, and taste varies wildly.
Nuno said that people also tend to order more healthy food options at lunchtime, and more desserts and fast food in the evening. All this has to be planned for inside the ghost kitchens.
Along with expansion plans, there is another development Kitch has been working on. Some virtual restaurants have been so successful, they can now make the reverse journey into bricks-and-mortar.
Whatever the future of food deliveries holds, it seems that Kitch is more than ready for it.
Sign up for our newsletter
Why sign up:
Latest offers and discounts
Tailored content delivered weekly
Exclusive events
One click to unsubscribe