We're making indoor maps autonomously with Naver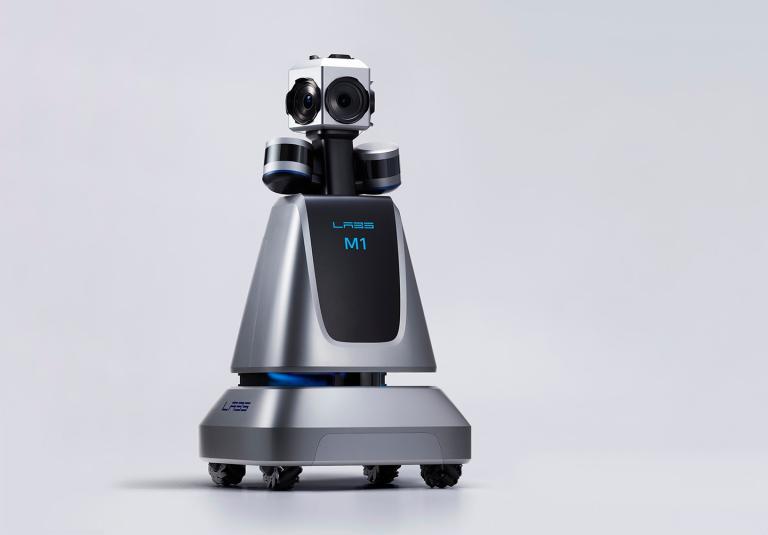 It's no longer unusual to see drones and robots in public spaces. We're working with Naver Labs in Korea to leverage those bots to create indoor maps of venues and crowded spaces.
We're continuing on mission to build the Reality Index – our digital representation of the world around us.  That data extends beyond the roadways, up into the sky to enable drones. And, like us, it moves from outdoors to indoors without a second thought.
Naver Labs is the ambient intelligence division of Korea's leading internet company Naver Corporation. We're excited to share that we've agreed to begin work on a collaboration process aimed at creating new methods for autonomously mapping indoor spaces.
Much like how True Vehicles are equipped with cameras, lasers and sensors that produce high definition maps of highways and byways, autonomous robots can use similar technology to create precise maps of indoor venues like airports, train stations, entertainment venues and shopping centers.
Creating maps of those areas benefits both the venue managers, as well as visitors and consumers moving through those venues. Commuters want to find the fastest means of traveling from A to B. People want to know where their favorite store is. Meanwhile, transportation authorities want to keep foot traffic moving efficiently, and logistics planners need to optimize their delivery schedules.
Naver Labs is a leading maker of robotic solutions like Around and M1. These autonomous robots move through indoor spaces both to assist humans and to create 3D maps of the environment that other bots can follow. With this new collaboration, that information will be connected to HERE services.
Our existing venue map data will be enhanced by the 3D and high-performance scans that Naver robots provide. Likewise, the maps will be made part of the HERE Open Location Platform, so that many businesses and developers may leverage highly detailed indoor location intelligence.
Initial testing of the technology will take place in Korea, with an aim to deploy the technology globally to rapidly provide indoor maps where they're needed anywhere in the world.
One of our aims is to provide world-class mapping and location services both outdoors and indoors alike. We're excited to work with these robotic solutions to further develop indoor maps, and we look forward to exploring more collaborations with Naver in the future.
Sign up for our newsletter
Why sign up:
Latest offers and discounts
Tailored content delivered weekly
Exclusive events
One click to unsubscribe