Chain reaction: companies are ALREADY placing their Christmas 2022 orders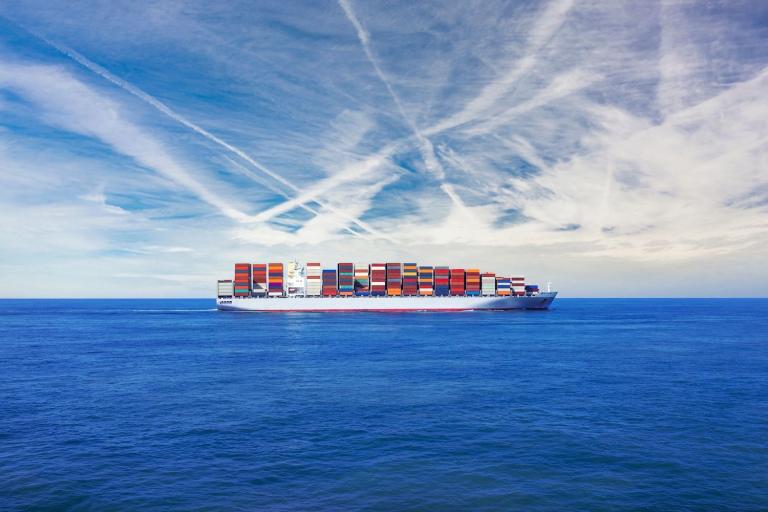 It might seem early, but it really will be Christmas in July for many firms this year as they stock up in advance to beat supply chain delays.
Summer is in full swing, and with Christmas Eve a full six months away, the festive season is still at the back of most shoppers' minds. But with huge supply chain delays and the resulting stock shortages in both 2020 and 2021, many businesses are already prepping their holiday stock — months earlier than usual — with fears that supply chains will be disrupted once again.
According to Freightos it usually takes 40-50 days for goods to make their way from Asia to the US, but the timeframe is currently double that due to the ongoing delays at the Port of Shanghai, with the journey standing at between 80-90 days at present.
This Christmas, businesses are painfully aware that they can't count on goods turning up when they want them, and so there's a Christmas in July scenario as stock is ordered far earlier than normal by firms who want to avoid running out of stock and missing out on profits — which happened to many companies last year.
This holiday season is brought to you by location-technology
HERE 
Supply Chain
 tools can help create efficient planning, accurate product tracking and monitoring, and end-to-end visibility.
Track shipments:

 

HERE Asset Tracking

 

offers real-time ETAs and incident alerts based on shipment journeys. Better aligned cargo connections help you meet productivity goals and take action to avoid delays
Improve yard efficiency:

 

HERE Maps,

 

HERE Routing,

 

HERE Asset Tracking

 

and

 

HERE SDK

 

combine to help drivers navigate dock-to-dock with less disruption, reduce gate congestion and missed time slots in addition to helping you lower overall operational costs
Streamline warehouse procedures:

 

HERE Positioning

 

and

 

HERE Asset Tracking

 

can map your warehouses, factories and other production facilities helping you to better understand exactly where your inventory is located and where it should be placed for faster turnaround
Natalie Ormond is the owner of Smallkind, a UK-based online sustainable lifestyle store that stocks clothes and gifts for children. After setting up her business in October 2019 and selling well in both Christmas 2019 and 2020, Natalie hit a wall when it came to getting the stock that she needed for Christmas 2021.
"I did a big push to get my stock ready for Christmas in the summer of 2021, but there was this constant issue of the supply chains. It was unprecedented and something I couldn't have prepared for," she tells HERE360. "A lot of my stock comes from Europe, mostly in Spain and Germany, and my suppliers would contact me and say they couldn't get the materials to fulfill my orders. On top of this, there were the additional delays that came with Brexit."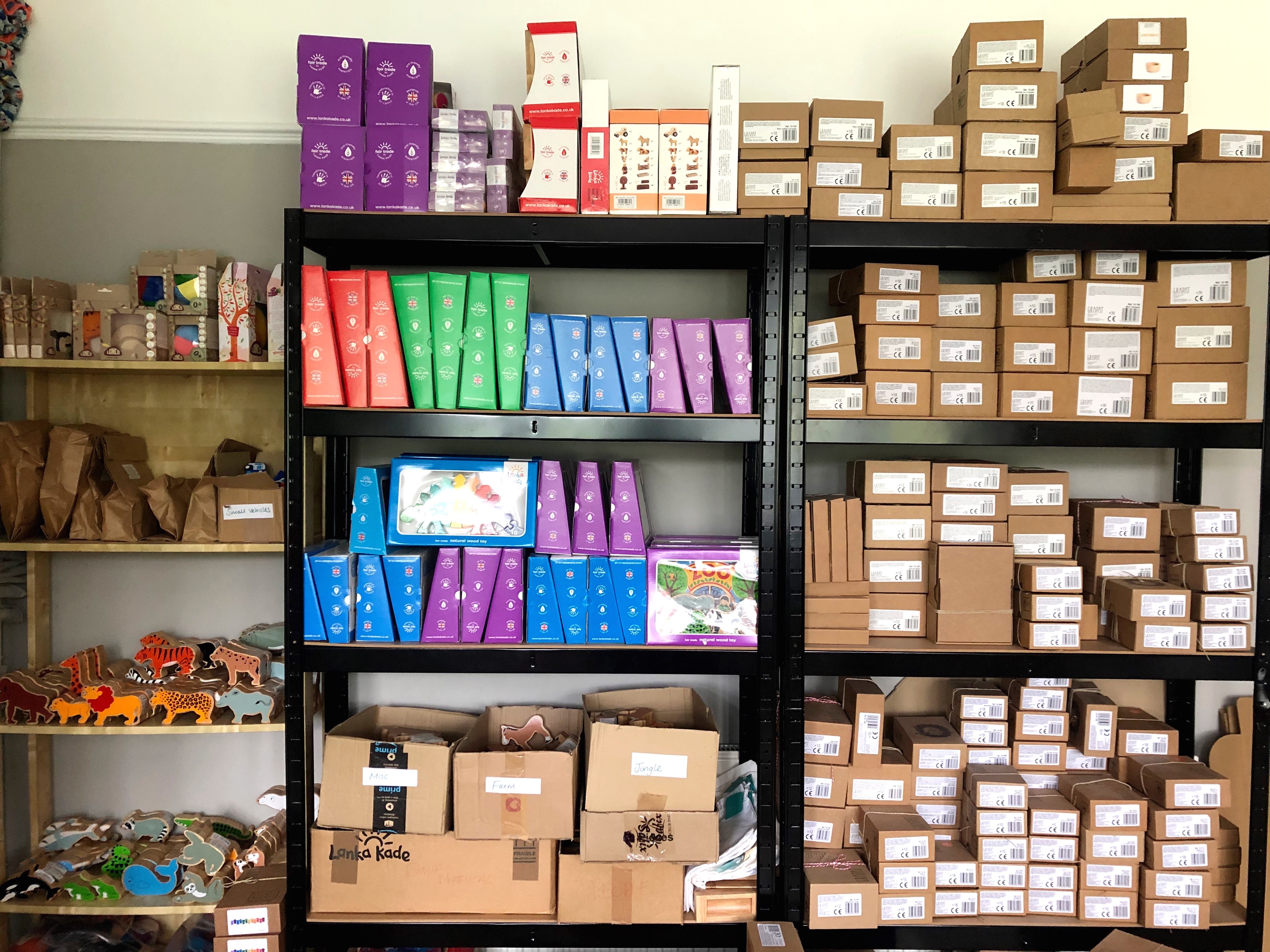 Smallkind owner Natalie Ormond is already getting her stock in for Christmas 2022. Image credit: Smallkind.
A GlobalData consumer survey found that customers started their Christmas shopping earlier than usual in 2021, with 60.8% of them starting their Christmas shopping in October, as opposed to 48.6% in 2020, with 40.6% of those that did their shopping earlier doing so because of the ongoing supply chain issues.
However, many were disappointed even when they did begin shopping early, with the Confederation of British Industry reporting that by the end of summer 2021, stock levels for UK businesses were at their lowest since 1983. This was echoed throughout the world, with huge global brands such as athletic apparel retailer Lululemon in an "under-inventory position for most of the year".
"November was very busy for me, with lots of my stock selling out, and there was no way of ordering in any more, as it wouldn't get there before Christmas," Natalie explains. Though her sales were up from the year before, Natalie was frustrated that she was unable to replenish products that she knew would sell again quickly.
The big issue was reordering — I was selling out of stock by November, but wasn't sure if I should reorder or not, as I wasn't sure if it would arrive in time or not."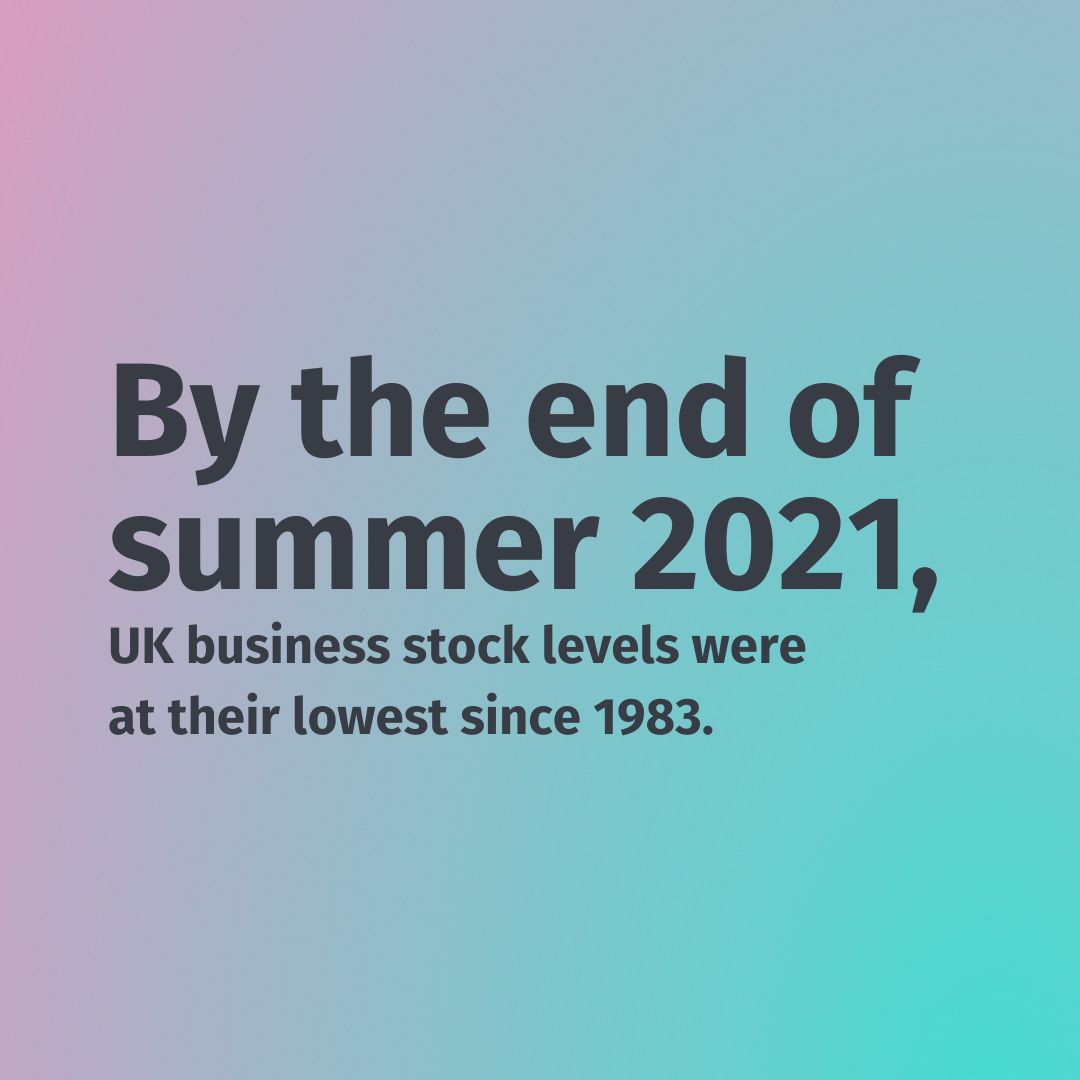 Some of the wooden toys that Natalie sells are made by a co-op in Sri Lanka, and this was the route that she had the most trouble with for Christmas 2021. "We buy wooden nativity sets from the company, and they'd taken our pre-order, but in the end, they couldn't fulfill our pre-order because the goods were stuck somewhere out at sea, in containers," she says.
This year, Natalie is taking a different tack, to mitigate what happened last year. She explains, "It feels very early, but I began ordering in my stock for Christmas 2022 in April this year, whereas in the past I would have ordered Christmas stock around September. I've been ordering a little more than I need earlier in the year, to try and build up the stock that I think I'll need for Christmas, instead of having to do a huge order in one go - as that's not financially viable at the moment — and as a small business, I don't have the physical space to keep all that stock."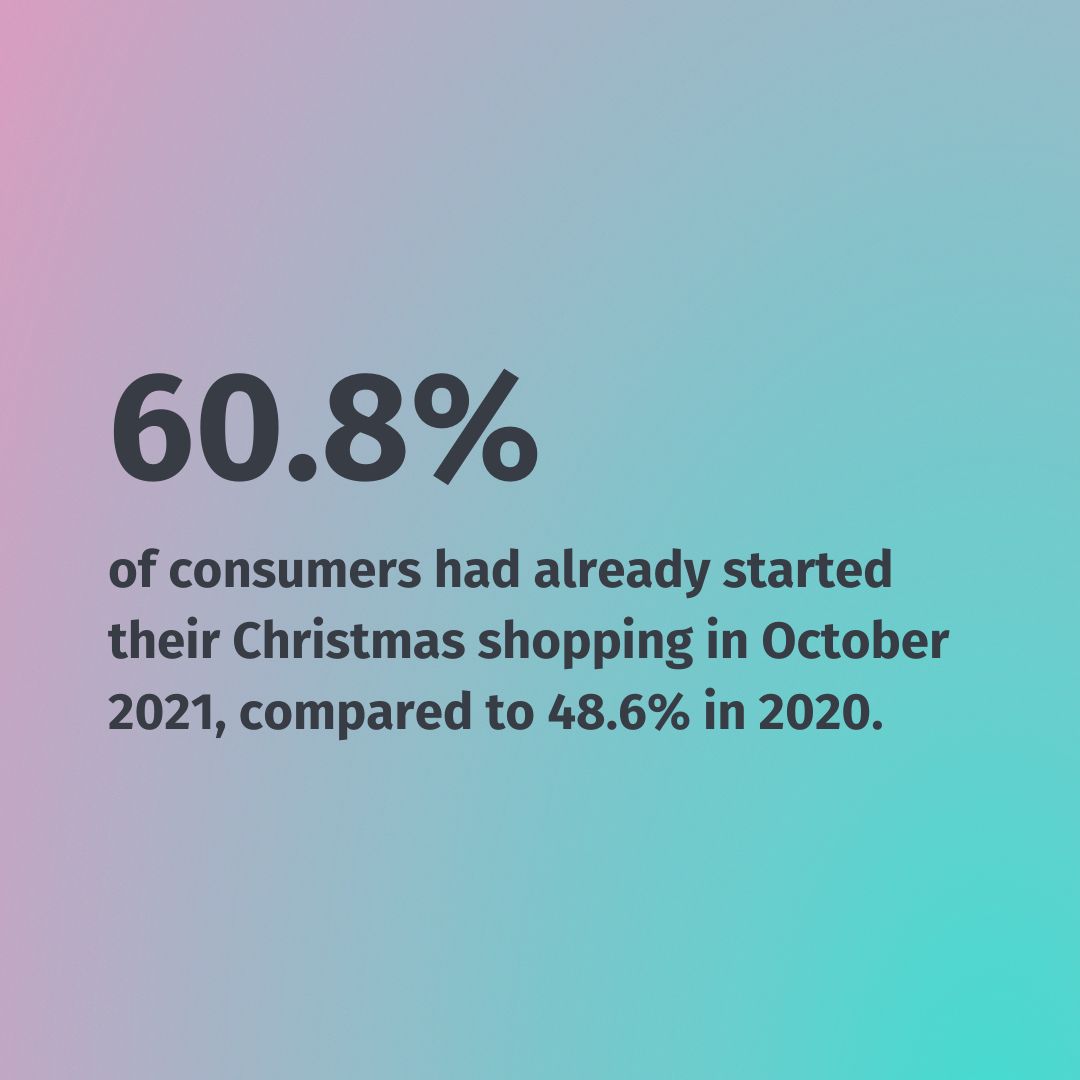 Simon Dixon is the founder of Hatmill, a leading independent supply chain and logistics company in the UK. He works with major UK retailers such as Asda and Greggs, and advises them on how to deal with planning for the Christmas period. "Right now, we've got disrupted supply chains, as a hangover from COVID-19, as well as variable levels of supply from East Asia, which is affecting both manufacturing and shipping, and creating a sort of perfect storm. While supply chains, historically, are good at coping with shortages, what we've got at the moment is uncertainty and volatility. Businesses aren't receiving goods on the planned delivery dates and this has been a major challenge."
Explaining what businesses can and should be doing to prepare for this Christmas, Simon recommends starting with simplifying the range that is stocked. "If a business can hone in on what it's stocking and trim that down, then, yes, there is a downside for the customer, because when they go into a shop, there is less choice on offer. But it will be more advantageous for a company to get items on its shelves that it knows it can deliver. The classic analogy is with ketchup — a customer can go into a shop and there are 15 different types on offer, including big bottles, small bottles, squeezy and glass. But if there are only four types on offer, they'll still buy one if they need it, just from a smaller range."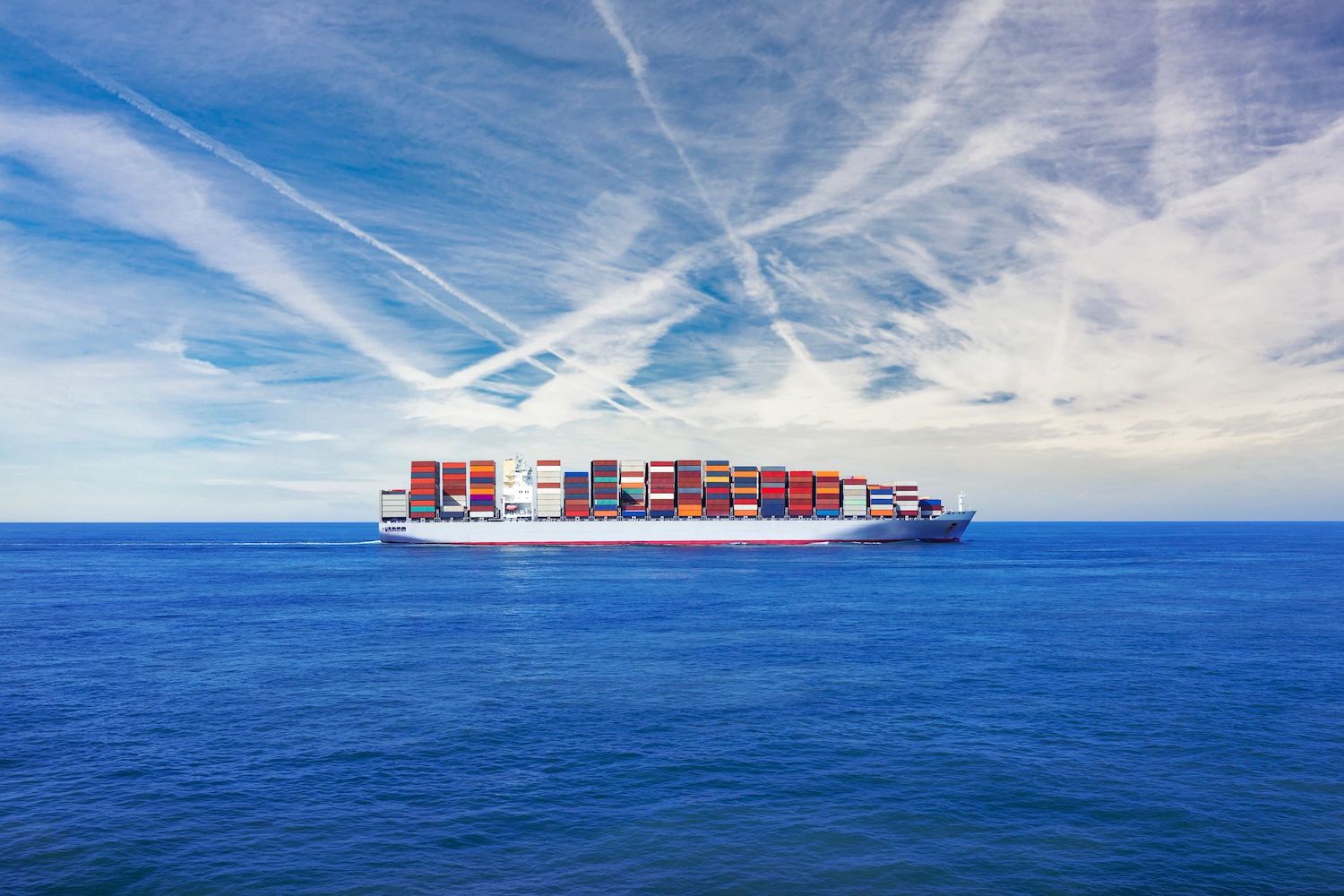 Read more: The number one challenge supply chains face today
Simon says that he is advising businesses to get their stock in for Christmas earlier than usual this year, but on a case-by-case basis. "I think any businesses that are sensible will already be looking at doing that," he says. "But I would advise other things, too. On top of range simplification, it's also a good idea to look for alternative suppliers, and look into nearshoring, so instead of getting goods from East Asia, try to get them from closer to home — places such as Turkey and other European territories."
One big drawback to getting stock in earlier than usual is that businesses have to find somewhere to put it. "We're seeing an increased demand on warehouse space at the moment," Simon explains. "Some of this will be the stock that arrived late last year — after Christmas had already passed — and there has to be somewhere to store that. And on top of that, there are the businesses that are buying in early this year. And storing that that all costs money, too, so you aren't likely to find the major retailers doing this as it would simply be too expensive to store the stock this early on."
As a small business owner, Natalie's volumes of stock are more easily storable. "It feels really strange to be getting my stock in for Christmas already," Natalie says. "Especially all the Christmas toys, when it's really hot and sunny outside. But when I've spoken to other small business owners, they're doing exactly the same as me. We simply can't have a repeat of 2021."
Sign up for our newsletter
Why sign up:
Latest offers and discounts
Tailored content delivered weekly
Exclusive events
One click to unsubscribe