5 unexpected ways insurtech helps business owners manage flood and fire risks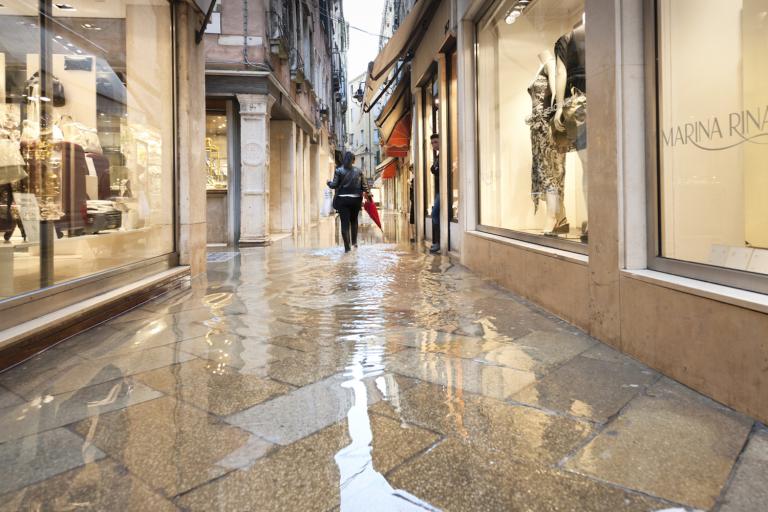 COVID-19 is a threat to the insurance sector. But innovators are already looking at ways to improve insurance off the back of our other long-term problem - the climate crisis. What can be learned?
Insurers in the US have warned they could face an "existential threat" if forced to make coronavirus pay-outs. Industry watchers fear businesses may fail or be compelled to change as reputations are battered by wrangles over coverage and long response times.
The pandemic doesn't seem to present new problems to insurers, it's more about the scaling of existing issues - like the need for better clarity, customer focus and speed, precise data use and fairer pricing based on real risk.
Many of these have already been highlighted by the climate crisis. Just last year, Australian bushfires destroyed over 5,900 buildings, with claims reaching A$700m by January. In the US, losses from wildfires in the last decade totaled more than US$5 billion.
This is bad for the industry and its customers, but it has also led to innovation as disruptors look to improve flood and fire coverage. Here, we take a look at five approaches that could help reshape insurance.
Working out risk, per property
Risk models used by insurers are difficult to create and apply. Businesses and homeowners can face large premiums or risk going uninsured because of the way some risk models are drawn.
Zesty.ai is a start-up aiming to help insurers move beyond outdated models. It uses artificial intelligence (AI) to create disaster risk assessments. Its climate risk models are underpinned by more than 130 billion datapoints - including 100 years of fire event data and flood losses data - to provide property-specific scores to assist more accurate risk assessment and pricing.
Using AI to assess damage from pictures
Natural disasters change lives overnight, but the volume of claims often means assessment can be slow. Tractable.ai captures and process photos of damage to predict repair costs at scale. Using feeds from satellites, drones and even smartphone images, the technology offers instant appraisals to enable fast and accurate repairs.
Running 10,000 years of simulation
Portfolio reinsurance is a way to have a block of policies reinsured. Often this shifts risk away from the insurer for particular policies or locations. With insights about individual properties and data on average and probable losses, Zesty.ai runs simulations over 10,000 years to help reinsurers provide better pricing and more capacity for coverage.
Enabling automated, event-based payments
Claims can take months to settle. FloodFlash is a British start-up turning that on its head. It's a rapid-recovery insurance business that pays when flood water reaches a pre-agreed depth, instead of paying for damages that have to be assessed.
Customers select a depth and settlement amount online, then receive a quote. They can even set multiple triggers for payouts at different depths. Floods are judged using an internet-connected sensor fitted to the customer's building. When levels hit the insured depth, an automated payment is triggered.
Planning around adverse weather
As we have seen, extreme weather can lead to significant innovation in the insurance sector, but cutting-edge services can have multiple applications. Accurate weather prediction can help organizations avoid delays and road incidents. That's one of the reasons why the Global Weather Corporation (GWC) has joined the HERE Marketplace.
GWC provides data on road surface conditions and specialized information - such as pavement surface temperature and on-road water depth - for customers who want to create location-centric solutions in industries like insurance, as well as automotive and transportation & logistics.
"Around 25-30% of accidents occur in adverse weather. For carriers, the cost of an incident can be high," said Mark Flolid, CEO for Global Weather Corporation.
"The value we provide is to help evaluate risk. Road surface conditions can be variable when the weather changes, and that changes risk."
Sign up for our newsletter
Why sign up:
Latest offers and discounts
Tailored content delivered weekly
Exclusive events
One click to unsubscribe