Out of office, out of sight? How maps are transforming field-based working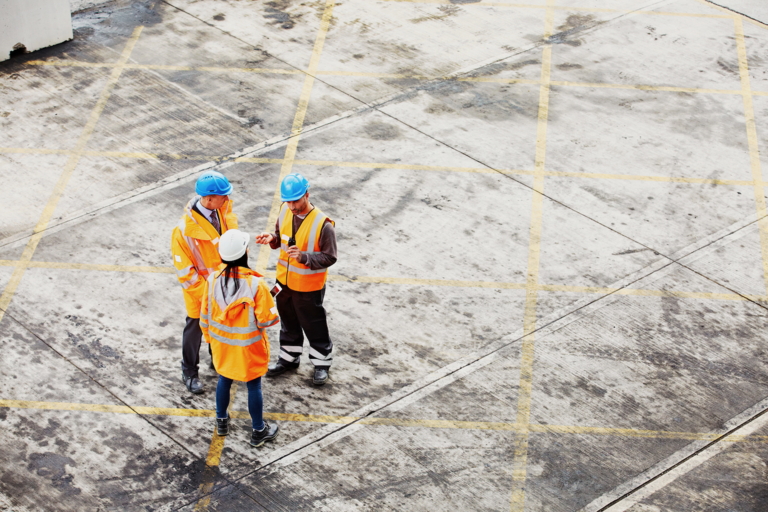 While remote desk-based workers have never been more connected, field working has been slower to catch up — but location technology and maps are changing that.
From an Uber ride to food delivery, these days it's possible to see, at a glance and in an app, where our driver is and when they will get to us.
But in the world of field-based working, whether that's an engineer who's been called out to fix an elevator, or a utility worker repairing a power line, the digital transformation hasn't been so advanced.
Back in 2014, research by Aberdeen Group discovered that 82% of field service business leaders believed that mobility solutions with real-time intelligence were an important strategic initiative to improve efficiency, safety and customer satisfaction.
However, it seems that this digital revolution for fieldwork is now coming of age. A report by Gartner in 2019 predicted that "by 2022, it's estimated that more than 50% of field service providers will offer a specialized digital customer experience that enables two-way interaction and workflow initiation across multiple channels."
One company that's already benefiting from this digital revolution is Retriever Communications, an Australian-based software company that works with large, enterprise businesses to streamline their field service mobility solutions. And, in particular, leverage the boom in smartphones to better serve their customers with real-time location insights to track their field service workers.
For this, Retriever needed a map — and the company partnered with Next Mile Location Technology, HERE's distribution partner in Australia and New Zealand, to provide their customers with HERE Maps and Fleet Management APIs.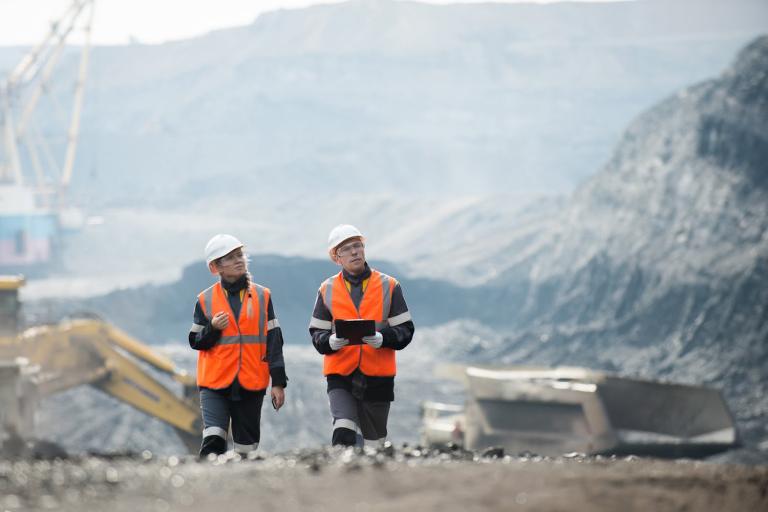 Where's my service technician?
"The value add has been remarkable," said Ben Hartman, the national sales manager for Retriever.
"One of our clients wanted to enhance the service it offers to its clients by providing a real-time view of a technician's location when en route to their site," Ben continued. "So we were asked to provide that service to them, and without HERE Maps we wouldn't have been able to do that."
The benefit of location technology means that Retriever is able to offer its customers a robust, turn-key scheduling solution that allows them to track where a technician is, when they will arrive, when they should finish, and where any parts they need are. But it goes deeper than this, too.
"HERE Maps are integrated into the application and is utilized to show where the jobs are on-site, as well as lassoing a batch of jobs and optimizing travel between jobs," adds Ben.
Then there's the safety aspect. Many field service workers tend to work alone — the lone wolf workers as Ben calls them. But what happens if a technician is working at a remote site, let's say a mine shaft, where often those areas are out of mobile phone reception? "The application is smart enough to know that this technician has arrived on site, and if they don't come out of the mine shaft or come back into reception within an hour or two (or whatever time we set), then alarm bells go off," adds Ben. "The site manager will be called to go and check on them. So indirectly, we use mapping technology to determine where that technician is so that the lone wolf can be found in a case of an emergency."
Calling time on paper and pen
The same tech means Retriever customers can fulfill some of their corporate social responsibility requirements as well. "Within the maps, we're able to see if a field worker is speeding. We don't currently monitor that, but the capabilities are there within the mapping tool to draw out that information and say to the worker 'I know the job is urgent, but you don't need to travel at 100mph in a 60mph zone.'" says Ben.
Retriever's mobile application is a very comprehensive and highly configurable tool. Within it is a form builder — whether that's a job safety analysis or a material safety data sheet. When a field worker is on-site, capturing information, they can log that straight in the app with a time, date and GPS stamp that verifies the location, meaning less paperwork and more real-time cooperation.
Of the many things that attracted Ben to HERE is the global coverage of its maps. "Unlike some competitors, which don't operate in certain countries, in this case HERE Maps is strong in Asia."
As always, though, it comes down to customer satisfaction. How have Ben's clients responded to the HERE Maps integration into Retriever's platform? "One of the advocacies is when nobody complains or says anything. It just works. We haven't encountered any issues at all. What I discovered from our product managers and developers was how easy it was to work with HERE APIs.
"One of the important aspects of developing an application where you need to embed or integrate with other systems is how well it talks to each other, and how often it is updated. And that has gone really well with HERE."
From managing field operations to improving the link between field and desk, location technology is helping mobile workforces stay safe, make smarter decisions, and ensure their customers are happy through real-time updates.
Sign up for our newsletter
Why sign up:
Latest offers and discounts
Tailored content delivered weekly
Exclusive events
One click to unsubscribe