Nexyad CEO: "Our artificial intelligence is a new way of reading maps."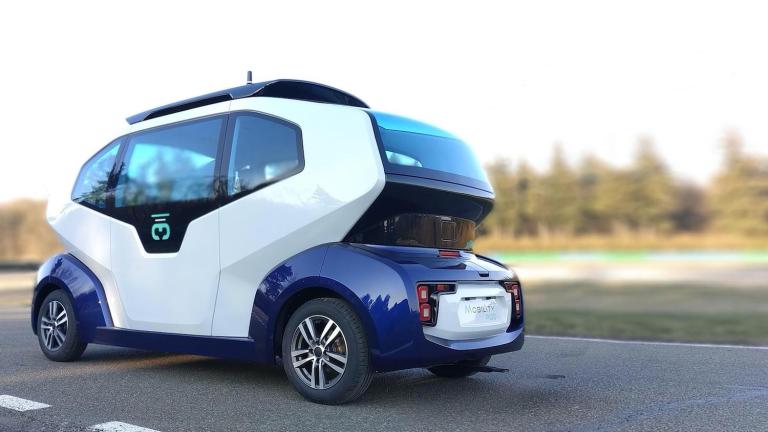 What if you could see a crash before it even happened? Welcome to the future of road safety with Nexyad and HERE.
A car accident in Paris when he was a student would later set Gerard Yahiaoui on the path to making the roads safer for us all.
The incident, which saw both cars damaged beyond repair, was unavoidable, and neither driver saw it coming. Fortunately, Gerard and the driver of the other car escaped without injury. But the incident left him with a yearning to do more to help other people avoid a similar situation.
After his crash Gerard recalls thinking at the time: "I had this thought in my head that I should have been warned in advance."
Such technology didn't exist back then, and Gerard put the thought to the back of his mind and continued his engineering studies. But every so often he would think: "There should have been an alarm or something to alert me to that problem." That idea would later go on to see him co-founding and becoming CEO of Nexyad, the automotive road safety technology company.
This desire to create more awareness for drivers led to Nexyad embarking on an international research program to investigate road safety.
"It has taken 15 years for the research and five years for the development of the product," explains Gerard. "This is why no one can catch up with us now."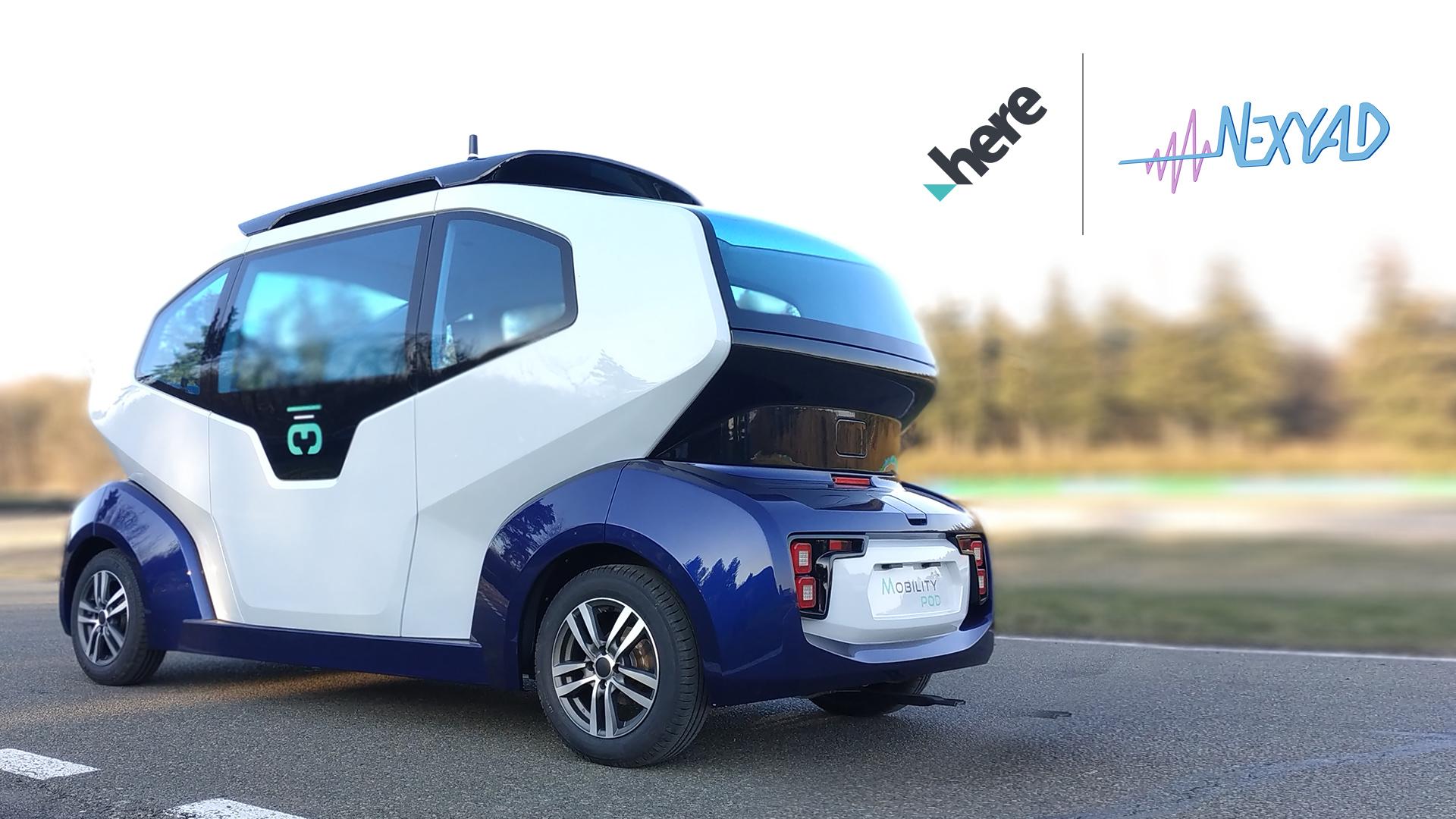 Nexyad and HERE have partnered to improve road safety by helping people see what's ahead.
Probability vs reality
The first problem Nexyad set out to tackle was understanding how accidents are forecast ­­– and how drivers are warned. Until now, accident risk has been calculated on a probability basis. "The problem with this is that the accident rate appears very low. In the OECD countries, for instance, you have one accident every 100,000 kilometers. Three fatalities every billion kilometers."
For example, if there was one fatality on a road, authorities might label that as an accident blackspot, yet millions of cars might have driven this route without any problems. Statistically, there would be a higher probability of an accident here. Conversely, you could have another point where there have been no accidents.
"But that doesn't mean the probability of an accident is zero," adds Gerard.
That's when Gerard and his team of researchers, mathematicians and engineers turned to cognitive science and technology for the answer. The result of this intensive study is a knowledge-based artificial intelligence system called SafetyNex that can help drivers anticipate risks by suggesting a maximum speed and giving them a driving score. This kind of coaching has been shown to reduce accidents by at least 25%.
By aggregating a rich suite of data and combining it with powerful artificial intelligence and highly accurate maps, Nexyad's proof-of-concept, which it is trialing with a selection of car manufacturers, allows them to move away from "what if" scenarios to providing a real-time understanding of the roads. Eventually, this same technology could be used to control autonomous driving systems  for driverless cars.
"We can measure the caution at each moment, and the risk you take at each moment, so we can warn you in advance," says Gerard.
As well as collecting data from always-on smartphone connections, in-car telematics and sensors, and even the weather, map data is integral to Nexyad's artificial intelligence platform. This allows it to determine not only the behavior of the car – the speed it's driving at for instance – but also the context in which it is driving: Where are the intersections? Are there schools nearby? Are there pedestrians on the road? Where are the stop signs? Gerard points out that 700,000 accidents alone in the USA each year are a result of stop signs.
"Location is very important. This is why we approached HERE a few years ago. HERE's very precise maps show the location, the shape and the infrastructure of roads. You could say our artificial intelligence is a new way of reading the maps," insists Gerard.
The result is a system that can tell you how fast you should be driving for the conditions of that particular road, in real-time.
"There are no inherently dangerous ways of driving – and no inherently dangerous areas to drive in. The problem is when you put those two things together," adds Gerard.
Nexyad's data is now going to be made available on the HERE Marketplace, another step forward in its mission to save hundreds of thousands of lives and prevent millions of accidents in the near future.
From the UK to India, Nexyad's platform is already
being used to help prevent accidents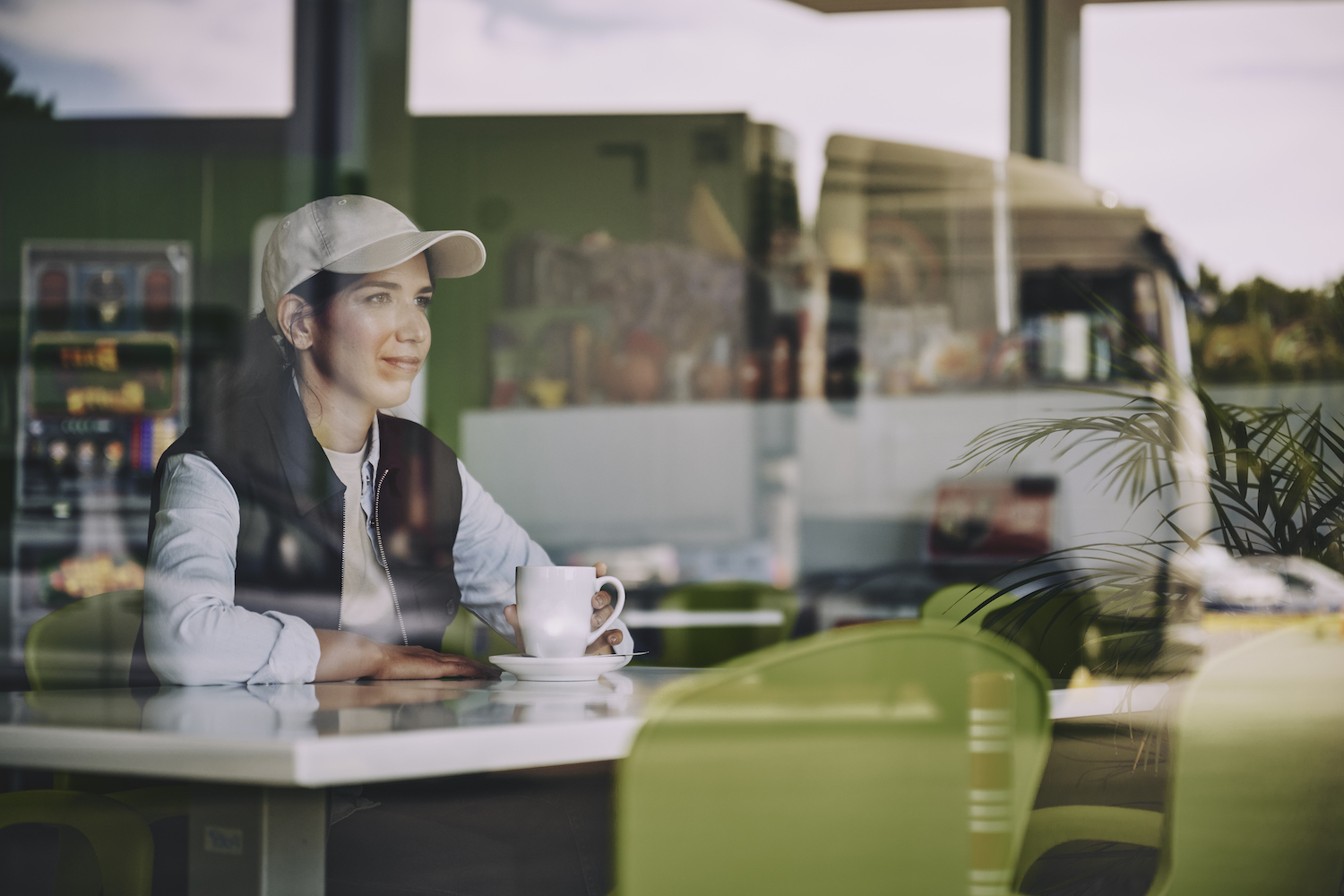 Brightmile's mission is to help companies make work-related driving safer, cheaper and greener.
Brightmile
UK-based Brightmile uses SafetyNex and HERE Maps as a component in its smartphone-based telematics solution for fleets in over 54 countries. "Driver safety is still a global problem. For lots of businesses that really is one of their biggest, unmanaged risks," says Mark Watts, Chief Product Officer and Co-Founder of Brightmile.
"Brightmile is driver-first. It's really about helping the driver understand how they're driving, coaching them on improvement where needed and rewarding them for doing that.
"The first question we get from all our customers is 'who is your map provider.' If the map data is not correct, if we're assessing the behavior of the driver in the wrong way, we're telling the driver the wrong thing. For us, the fact we're using HERE is hugely important to us."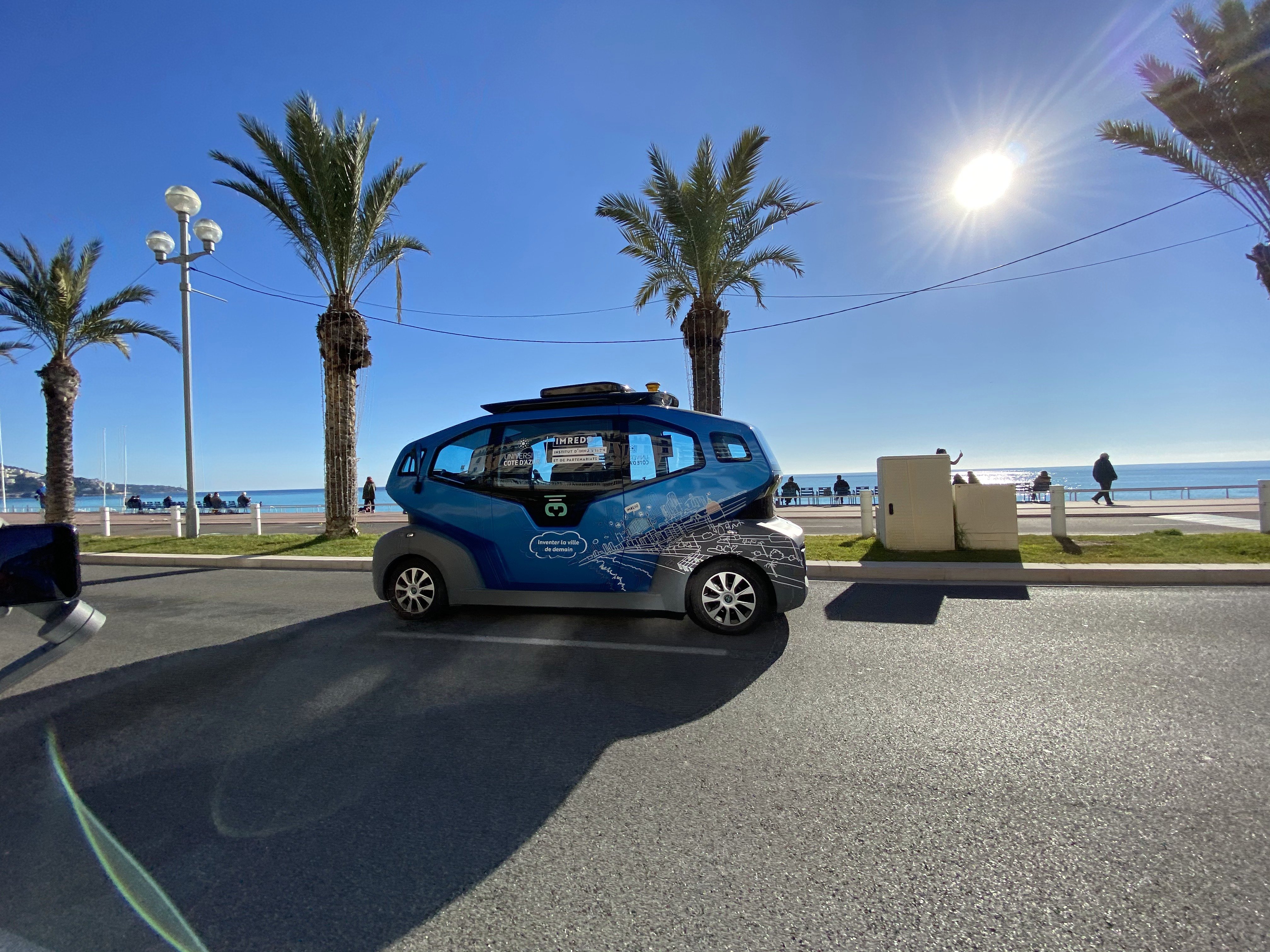 The MIlla Pod is designed to operate fully autonomously without a safety driver.
Milla
French company Milla designs and makes new mobility projects and services. One example is the Milla Pod, a driverless shuttle which can drive on the open road (when legislation allows) up to 50km/h. With Nexyad and SafetyNex, Milla is now able to remove the human safety officer from the vehicle and supervise the shuttles remotely.
"We use the artificial intelligence from Nexyad to monitor in real-time the functioning status of the shuttle and the risk related to its environment in the form of a risk index. When this reaches a certain level, it triggers an alert to the supervisor, who can analyze the situation and make a decision," says Lilla Barone, Head of Marketing and Public Relations at Milla. "Our goal is that one person supervises up to 10 autonomous shuttles at the same time. Without artificial intelligence that would be impossible. It's also a question of mental load."
"This safety system will become vital in the operation of autonomous shuttles. It's very important that the SafetyNex AI can foresee emergency situations, so we can act in time and therefore avoid accidents."
Montbleu
Indian company Montbleu Technologies is using Nexyad and HERE Map Content in its "ROAD - Drive It Safe" mobile app, which provides drivers with a real-time onboard assessment of driving behavior as a key performance indicator directly linked to improving road safety.
"If you talk about the India story, every year there are around 450,000 road crashes, in which 150,000 people die. Accidents impose significant cost as much as 3% of GDP every year," says Selva Ramanujam, CEO of Montbleu Technologies. "What we want to achieve is to build a culture of safe driving behavior, encouraging drivers to drive with caution and at an appropriate speed for the conditions. Replacing speculative approaches for calculating road risks with precise data-driven software for a safer and better tomorrow. Using this software, we will capture the data of the driver taking a risk at each moment and publish a driving behavior score. For those with a lower score, we coach them with continuous feedback, that gives the driver an opportunity to change driving behavior in order to influence the cost of vehicle insurance cover.
"Having precise map data for navigation and data visualization is crucial. HERE is continuously updating the maps, with worldwide coverage and is suitable for different applications. On top of this, we attach all the road attributes to support the Nexyad software."
Unlock the power of location intelligence with HERE Maps.
Sign up for our newsletter
Why sign up:
Latest offers and discounts
Tailored content delivered weekly
Exclusive events
One click to unsubscribe