Earth Day 2020: where does your country rank on this climate change map?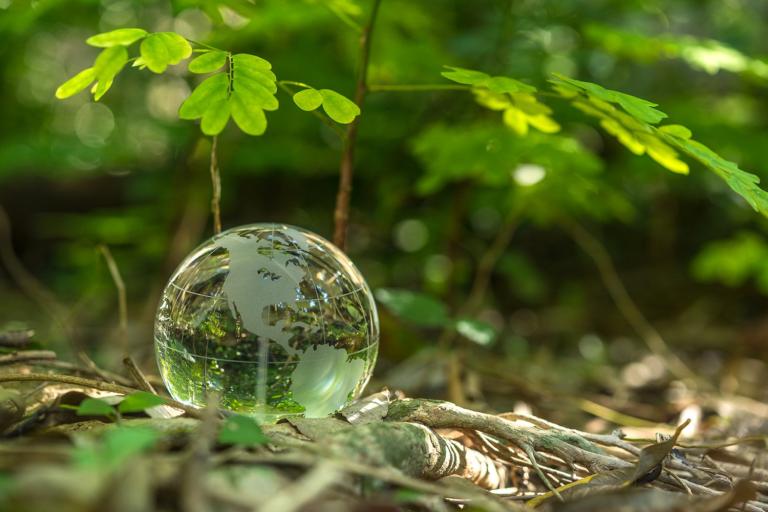 As we celebrate Earth Day, coronavirus has caused a dramatic reduction in global carbon emissions. But as this map shows, there is still plenty of room for fresh air.
Today marks the 50th anniversary of Earth Day, the movement started in 1970 to raise awareness of environmental issues following an oil spill in Santa Barbara, California.
A half-century on, the world is engulfed in a very different crisis. But as countries around the world adopt measures to curtail the spread of coronavirus, it's our ecosphere that's emerging as one of the few winners.
The theme for this year's Earth Day is climate action, and with planes grounded, industry throttled back and people driving less, we have all inadvertently contributed to a reduction in carbon dioxide emissions. The challenge will be how we can keep up this momentum and bring about long-lasting change, by thinking differently about how we move around cities and run our businesses.
According to a report in the Financial Times, the French energy consultancy group Sia Partners says that because of the pandemic, carbon emissions across Europe are down 58%. And figures by the US government predicts that emissions are set to drop by 7.5% this year.
As Kalen Breland writes on the official Earth Day blog: "Earth Overshoot Day, or the day at which we use up more resources than the planet can regenerate in one year, has been creeping earlier and earlier since 1970. Last year, we used 1.75 Earths worth of resources. But this year, we can assume our overshoot day will move later in the fall, due to all of the grounded planes and reduced commutes. In major cities, we've already seen the lowest levels of air and water pollution in decades."
To mark this year's Earth Day, we've created the map above based on data published by the Climate Change Performance Index, which shows how individual countries performed in 2019 in terms of greenhouse gas emissions, energy use, renewable energy adoption and climate policy.
Each nation is given a score based on its 'climate protection performance': the higher the number the better the country has performed. The data shows that, while coronavirus may have given our planet a much-needed environmental boost, there are plenty of opportunities. You can read more about each country's performance here.
Whether you're wanting to reduce your personal emissions through smarter journeys, or you want to help optimize your fleet to reduce emissions, see how location technology can help power a greener world.
Sign up for our newsletter
Why sign up:
Latest offers and discounts
Tailored content delivered weekly
Exclusive events
One click to unsubscribe