The bright automotive future on the Electronic Horizon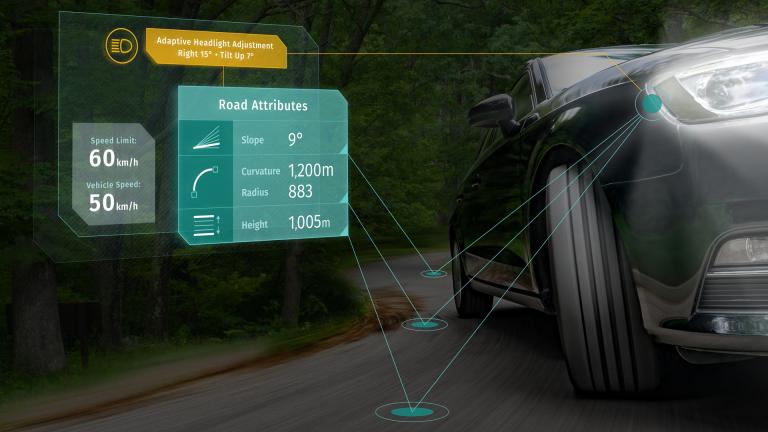 Over the past 20 years, the automotive industry has witnessed an unprecedented level of change. From the proliferation of embedded systems, to a growing reliance on connected services, the cars we drive today would appear to be from the realms of science
The quickening pulse of automotive innovation has been keenly felt by HERE.
By the end of 2016, HERE map data had been embedded in more than 100 million vehicles sold globally since 1996, with accurate, up-to-date mapping and location technology vital to the development of features from navigation, to advanced driver assistance systems (ADAS).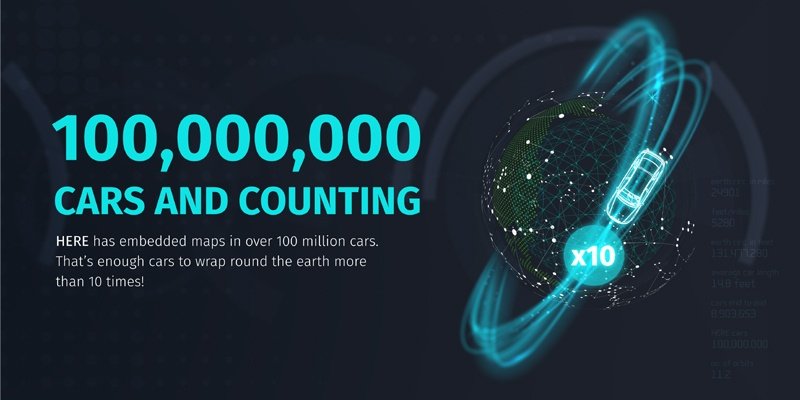 This, however, is not where the story ends. While the last 20 years may have sped past in a blur of innovation, it's likely that, over the next few years, we'll see the automotive industry hurtle even faster toward a brighter, more autonomous future. Indeed, recent research from BI Intelligence found that, by 2021, over 380 million connected cars will be on the road.
So, while reaching the 100 million mark in 20 years has been cause for celebration, it's almost certain that the next 100 million HERE-powered embedded systems will be delivered in a fraction of that time, as their growth and development accelerates.
So, what will the next 100 million devices look like, and what are the industry developments that will shape them?
Supply and demand
There are many reasons for the explosive growth of embedded systems. One of which is the increased consumer demand for absolute convenience, brought about by the proliferation of increasingly sophisticated mobile devices, as well as the development of IoT and other data-driven services.
Continual 24/7 connectivity has, in many ways, spoiled us. Now, being unable to immediately access a glut of information regarding your immediate surroundings is considered irksome at best, and a catastrophe at worst. This level of convenience has changed things for consumers, who now expect every whim and desire to be catered for immediately, by whichever smart device is at hand, whether it's a tablet, a mobile phone, or latterly, a fridge.
This expectation now extends to vehicles, where on-hand information about everything, from routing to details of road closures and accidents has become a must for the modern driver, who has grown accustomed to this level of detail at their fingertips. This consumer demand is being eagerly met by automakers, with more than a quarter of all cars sold now including in-dash navigation.
Of course, the surging popularity of embedded systems wouldn't have occurred had they not grown increasingly sophisticated. These systems are connected, and contain software enabling live data services, which no longer means they simply get you from A to B, but instead aim to enhance the driving experience, making it safer and more efficient.
It also means that they're equipped to drive one of the most significant of automotive innovations: autonomy.
The day after tomorrow 
Automation is the primary engine driving innovation in the automotive industry. Major automakers like Ford are now investing heavily to ensure that autonomous features and, eventually, fully-autonomous cars are at the center of their ambitions.
This level of investment is a statement by the industry that, if you're ignoring autonomy, you'll get left behind. Indeed, research from Technavio recently found that the global connected car market is expected to reach USD 144.95 billion by 2020, growing at a progressive CAGR of more than 32 percent.
The amount of money now spent on these services highlights that the days of embedded systems being considered purely as mapping and navigation aids are long gone. Now, embedded systems are connected and rapidly advancing, providing assistance to help you avoid traffic, find parking spaces, and more.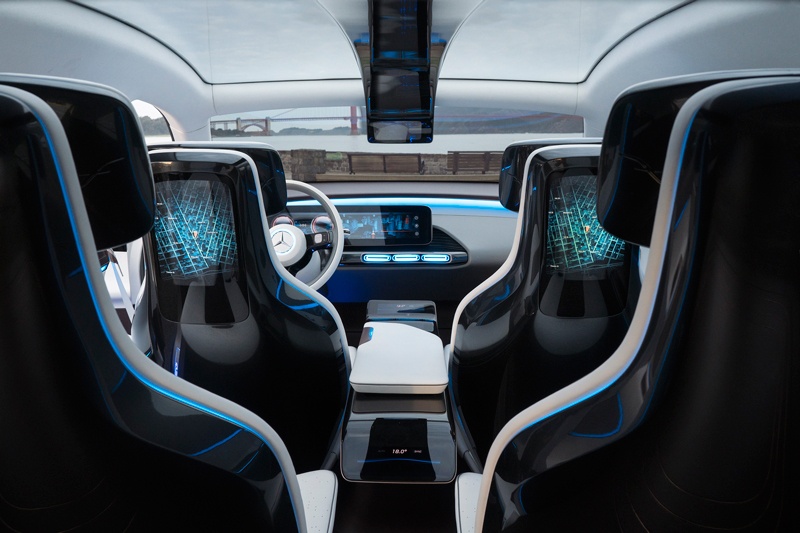 Vehicle sensors have been key to the development of these assistance systems. Adaptive Cruise Control capability, for example, typically relies upon sensors that tell your vehicle how far it is from other vehicles surrounding it, helping it to adapt its speed to suit the road conditions. The same goes for parking assist, which uses sensors to locate parked cars or other obstacles and neatly slot itself into a space, saving you the hassle.
These sensors, while necessary for the development for the autonomous vehicle, have their limitations. A car sensor, for example, can't see around corners, or tell you what's going on several cars ahead of you. Embedded systems are now about more than offering information on immediate issues -- they should instead better prepare the driver and the vehicle for any obstacles that lay ahead.
Just around the corner
In order for your vehicle to look beyond these limitations and further ahead, there needs to be an additional sensor that can see over the horizon and far away. This is a map as a sensor, which can be used to scan and display the road network and map attributes ahead of the vehicle, whether it's a few meters or several kilometers.
The need for additional sensors has been well-documented — in 2015, ABI Research noted that "There is a growing trend for ADAS to rely on data input from sources other than local sensors." This has now grown beyond a nascent trend, with blanket adoption likely to be just around the corner.
The appropriately named HERE Electronic Horizon, for example, uses map and road event data from the cloud to offer an easily-understandable representation of the road ahead, which is then fed to the vehicle's ADAS.
The Electronic Horizon feeds your embedded systems with the necessary data to make your vehicle more aware of the roads it traverses. So, for example, if your car is about to turn, the automated headlights can begin to dip to illuminate the curve, while other features, like lane assistance and object recognition, help to make the journey safer.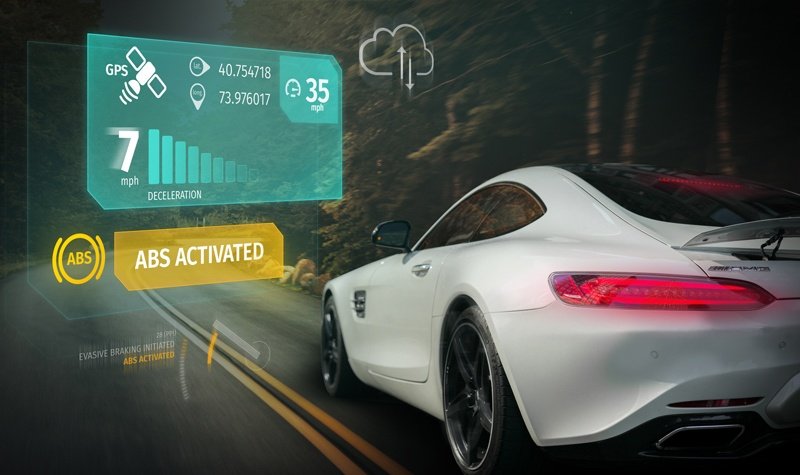 The next 100 million embedded systems in other people's cars could even help improve your own driving, letting you know if, for example, there's a sharp corner coming up, and advising you to change gear and reduce your speed. Not only will this make the drive smoother, but also save fuel.
These dynamic services will only work, however, through access to accurate, up-to-date maps and road event data. Indeed, it is this data that is at the heart of future embedded systems.
High-definition map data enables ADAS features to include more precise distance calculations, lane markings and more, while the road event data helps the vehicle to understand and prepare for its immediate surroundings -- ensuring they can position themselves effectively and maneuver the roads.
The HERE Electronic Horizon can be connected to the HERE HD Live Map cloud service, for example, providing this information even if there's no internet connection -- caching the data so that even in those hard-to-reach areas, your vehicle is ready for whatever may lay ahead.
It is access to this data that will not only advance connected features but the fully autonomous vehicle itself. In fact, looking further ahead, embedded systems can be key to the realization of a world that embraces autonomous vehicles.
Trust issues
In recent HERE research, we found that the main barrier to autonomous car adoption was trust — with only 19 percent of respondents expressing with certainty they would use autonomous cars. This is understandable, given that 48 percent of our participants said they don't even feel comfortable being a passenger when another human is driving.
It would be unrealistic to expect a society with no prior experience of autonomous technology to suddenly leap into the passenger seats of an autonomous car — instead, ADAS systems must be seen as the gateway.
Trust is only built through experience, and as automated features become a more prominent part of modern vehicles, more people will be willing to believe that autonomous vehicles are trustworthy. Indeed, our research showed that drivers who own a car with at least one ADAS feature were far and away the most likely to embrace the fully autonomous vehicle.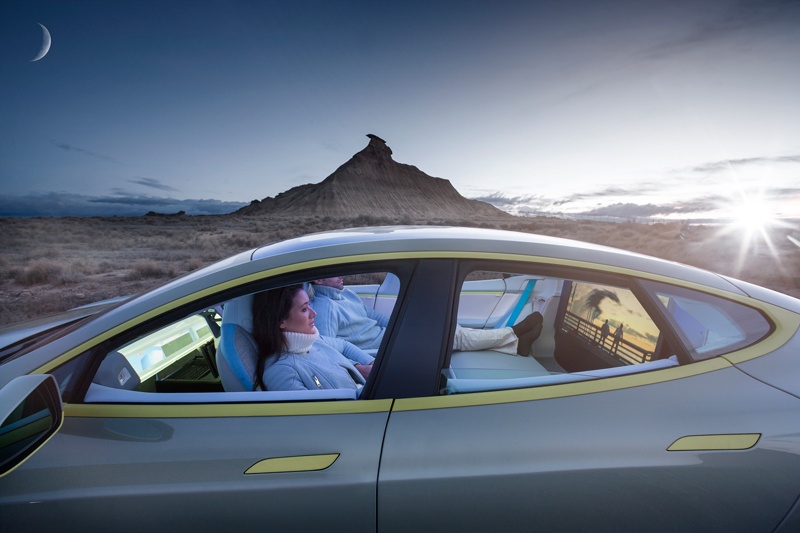 Analyst firm McKinsey has predicted that once technological and regulatory issues have been resolved, up to 15 percent of new cars sold in 2030 could be fully autonomous, yet without consumer trust, blanket adoption is far from an inevitability.
The next 100 million devices, and their ability to use solutions like the Electronic Horizon, will be key to building this trust and, thankfully, it's easier than ever for automakers to develop them. HERE offers a full location technology stack for the car that simplifies and shortens time of development for automakers, and will continue to do so as the autonomous vehicle moves closer.
As embedded systems continue to fly off the shelves we expect to see map-as-a-service becoming a fundamental part of their design because, quite simply, the benefits are too great to ignore -- from improving fuel efficiency and ensuring driver safety, to helping to deliver upon the rich promise of the autonomous vehicle.
While the fully autonomous vehicle may seem a long way away, it's certainly closer than we think, and may just be on the Electronic Horizon.
Sign up for our newsletter
Why sign up:
Latest offers and discounts
Tailored content delivered weekly
Exclusive events
One click to unsubscribe