HERE introduces HD Live Map to show the path to highly automated driving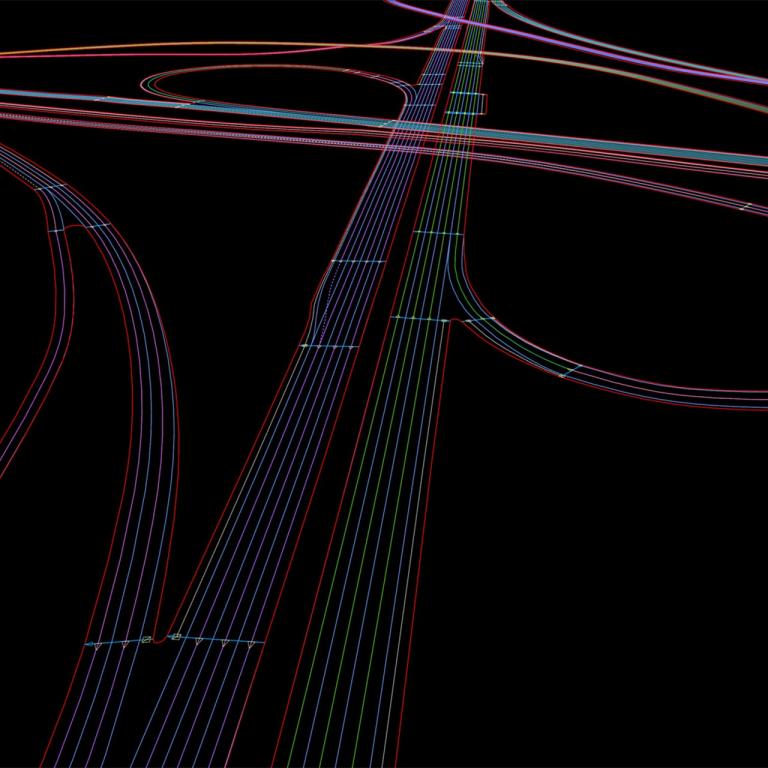 Today we launch our latest innovation for automakers and system vendors in North America and Western Europe. The HD Live Map from HERE – the first of its kind – creates a highly detailed and dynamic representation of the road environment, enabling a vehicle to effectively "see around corners."
HD Live Map is composed of tiles and contains dynamic content layers. Each layer provides different details: lane level information, dynamic road network and situation changes, and speed profile data. These layers combine long-standing content (HD Map), temporary information (Live Roads), and analytics data (Humanized Driving).
 The HD Live Map is a fundamental enabler for highly automated driving in the future. For context, find out why autonomous cars can only understand the real world through a map: What does it take to create autonomous cars?
How does HD Live Map work?
HD Live Map provides much-needed context to data sensed by a vehicle's onboard sensors, in essence becoming a baseline for all vehicle functions.
In other words, HD Live Map is the "natural canvas" on which to store all the data coming from a car's sensors and from the cloud so that a car can read them.
While autonomous cars are indeed well-equipped with sensing data, they are recognizing the road for the first time. The HD Live Map can provide context. Sensors have no "memory" for roads: Is a lane divider knocked down? Has a tree fallen into the street?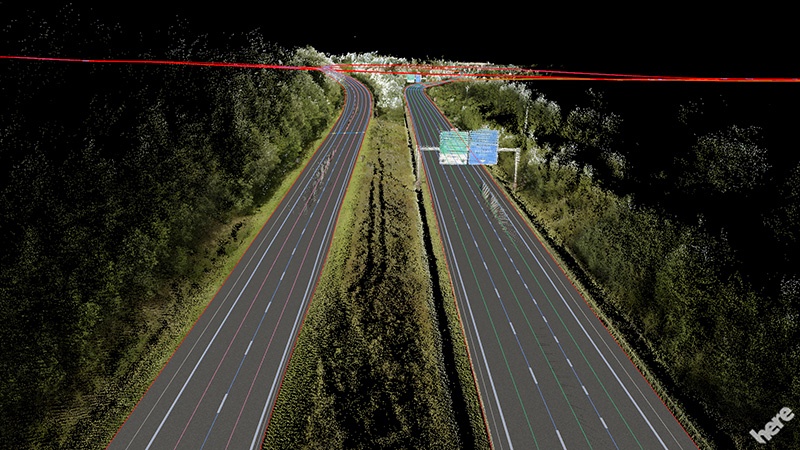 HD Live Map is self-healing: through multiple modes of sensor aggregation and ingestion, the vehicle's map is updated and delivered in near real-time.
For example, if vehicle sensors detected a speed limit sign that is inconsistent with what is currently in the map, the map updates accordingly so that other vehicles approaching the same spot have the new, correct information. This is important for Advanced Driver Assistance Systems (ADAS) functions such as adaptive cruise control.
Similarly, if vehicle sensors detect a new lane closure, the map updates so that other vehicles approaching the area can prepare to switch lanes or re-route if traffic is heavy.
HD Live Map is data-efficient, with new dynamic events that can be layered onto the map without the need to update the whole thing. Our HD Live Map product is delivered tile-by-tile in small files, making the delivery of highly precise data much leaner. Also, when you consider that automated driving functionality is not the only component that makes use of a vehicle's processor and storage, the data efficiency of HD Live Map is a key benefit.
HD Live Map is the world's first tile-based cloud service, supporting connected ADAS with dynamic traffic flow data, real-time incident reporting and speed profile data derived from rich behavior information.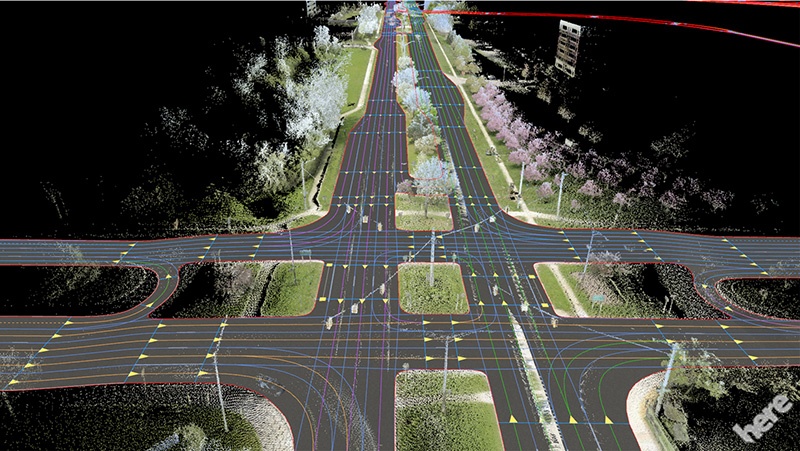 What is map-based ADAS?
You can learn more about map-based ADAS from our previous article on the topic: How map-based ADAS can make you a better driver.
ADAS services are aids such as Lane-Departure Warning systems or alarms that activate when they detect the signs of drowsiness. Other features aim to make driving a car just a bit easier and less stressful, such as Cruise Control or Parking Proximity Sensors. In general, these systems use sensors inside and outside of the vehicle which might include cameras, radar and ultrasonic beams.
Map-based ADAS features, however, will get their information from location cloud services such as our HD Live Map. These features include Predictive Powertrain Control, Curve Lighting, Beam Height Control, Road Sign Recognition, Intelligent Speed Assistance, and Lane Departure Warning.
These features are even more important for autonomous vehicles because they will need much more rigorous and reliable controls than a camera looking out for road markings. They'll need the assurance that a highly accurate, self-healing map will provide.
The ongoing creation of map-based ADAS systems today, as conveniences, will make it both easier to transition to autonomous cars, and instill the trust necessary for their success.
Where does the data come from?
HD Live Map uses data from a variety of sources – from static map data to dynamic data from road network sensors, fleets and probes. Crucially, it is also geared up to ingest data from the vehicle via the cloud. The vehicle is unlike, say, a smartphone in the sense that it produces a much richer array of different data. Today, that data for the most part resides in the car and is unused.
With vehicle connectivity growing, soon cars will be able to transmit to the cloud tremendous amounts of data for analytics and new services. Importantly, in an initiative kicked off by HERE, carmakers have been demonstrating a commitment to agree on a standardized format for how this data can be transmitted to the cloud – to ensure that the data generated would be compatible regardless of the vehicle manufacturer.
For example, we're exploring how to further enrich its platform with new sensor data from Audi, BMW Group and Daimler vehicles, which would benefit all automakers deploying HD Live Map.
In fact, we've already been providing the test data of HD Live Map for automated driving testing purposes to more than 10 automotive companies. Many of those have taken advantage of HD Live Map static data HERE is offering for specific stretches of open road in Silicon Valley and Michigan in the United States, as well as in France, Germany and Japan.
In an industry where vehicles "speak the same language," there arises the opportunity to pool, process and analyze that data in the cloud and return immense value from that data to drivers and automotive companies.
HD Live Map is the world's first map to offer this, and subsequently, we are well-placed to support the first movers in the industry looking to go beyond the infotainment map.
With an initial footprint in Europe and North America, HD Live Map offers a broad geographic scale to carmakers. We intend to expand HD Live Map to other key automotive markets too.
To learn more about HD Live Map, visit us at CES Central Plaza, Booth #CP-2.

Sign up for our newsletter
Why sign up:
Latest offers and discounts
Tailored content delivered weekly
Exclusive events
One click to unsubscribe