SAIC Motor's overseas entity chooses HERE for connected driving. What happens next?
SAIC Motor's overseas entity has partnered with HERE as it embarks on an ambitious EV and connected car expansion into Europe.
Connected, automated, electric—three words that are increasingly defining the future of motoring.
Helping to power this four-wheel revolution is location technology, as cars become more connected to each other, to our smartphones, and our lives.
From paying for a parking space on the move to finding a vacant electric car charging point, these features are no longer seen as nice-to-haves but as an intrinsic part of the modern car experience. And that's where location-enabled services come in.
SAIC Motor Overseas Intelligent Mobility Technology (SOIMT), China's largest carmaker's overseas entity, is working on a long-term plan to make its present and future vehicles more connected, as it looks to expand its sales beyond China (last year the brand sold 5.6 million vehicles at home and 390,000 abroad, an 11.3% year-on-year increase).
"In the next year, all the new vehicles launched in Europe will be EV cars. They are the future for SAIC's sales in Europe," said Taska Tang, a product manager at SAIC Motor.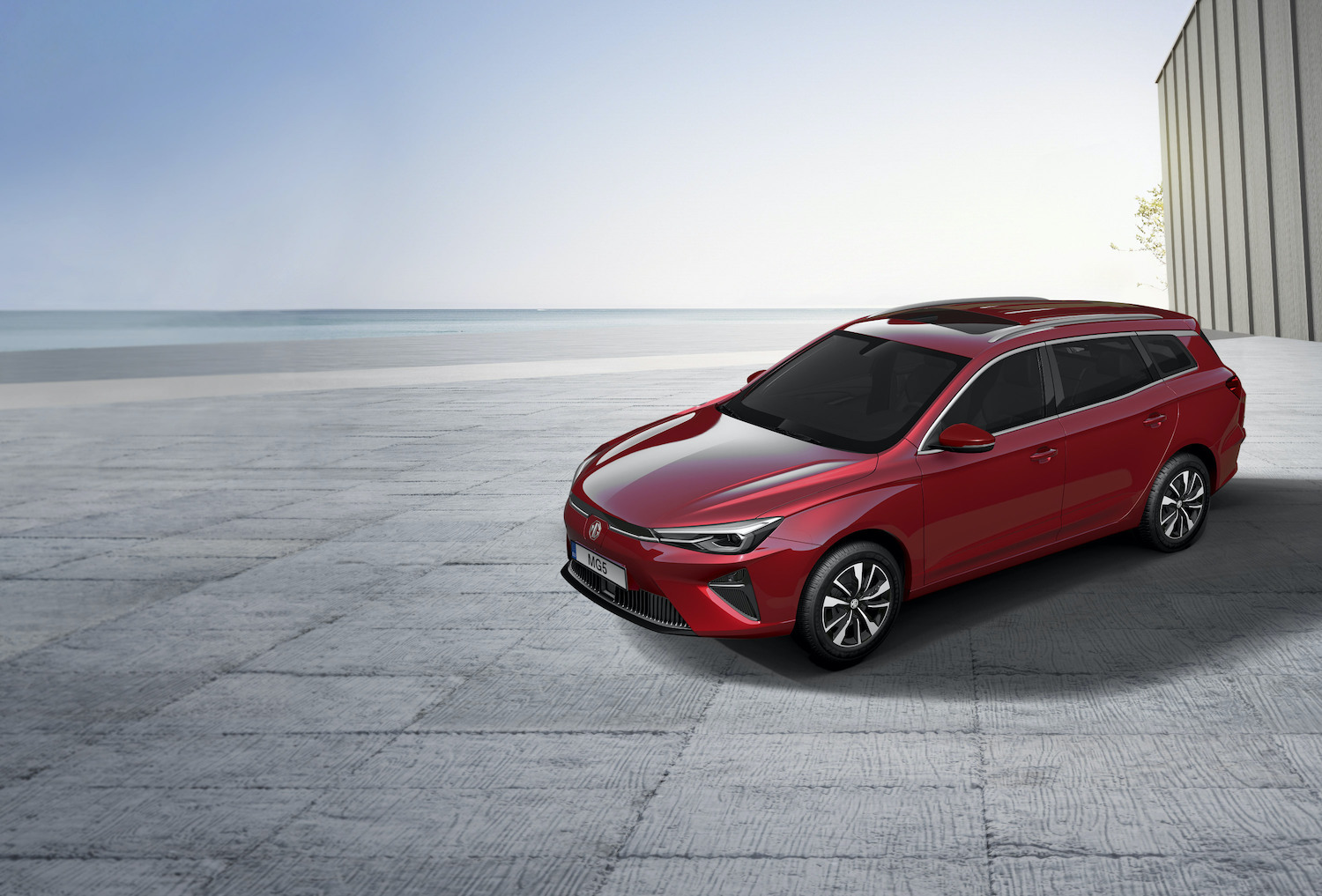 The MG5 EV offers a combined range from a full charge of 250 miles and is one of the best value electric cars on sale. Image credit: SAIC Motor.
Mapping the future
SAIC, which owns the brands Roewe, MG, Maxus, Wuling and Hongyan, has selected HERE to support its connected driving systems across Thailand, Oceania and Europe.
The partnership means SOIMT will have access to HERE's highly accurate map content, AI intelligence and real-time data as its cars become increasingly more connected.
The automotive giant will incorporate HERE map content, including automatic over-the-air updates with MapCare, along with HERE Real-Time Traffic, HERE connected vehicle services (which includes off-street parking, HERE EV Charge Points API and HERE Fuel Prices) into 700,000 cars over the next five years.
In addition, it will use HERE SDK to develop a "companion app" for drivers, laying the foundation for the company to join the HERE platform and incorporate HERE ADAS services, too.
SOIMT's decision to partner with HERE for connected driving functionality was based on our strong functionality, quality content, global coverage, scalability and short lead time. "We know that HERE is the biggest map and navigation solution supplier in the world," added Taska. "We think HERE can provide us with the best solutions both in map data and mobile SDKs."
Talking about specific customer benefits, Taska believes HERE, which is a global leader in connected services technology, will give customers "much more reassurance". He added: "We get EV range functions so the customer knows how far they can run with the charge in the battery.
"In the modern in-vehicle infotainment systems, navigation and map services are very important functions in our vehicles nowadays. I think this is the biggest benefit for our end users. HERE can also supply us with some online services such as online traffic, off-road parking and dynamic EV charging. These functions are important for us in our EV cars."
Three additional benefits HERE is providing to SAIC Motor's  overseas entity's connected driving functionality:
Consolidated apps
"With HERE, our customers don't need to download lots of applications. From one app they can find an electric car charger, book a space and make a payment."
Privacy
"In Europe, GDPR is very important and all companies should obey the rules. We've done extra work in the system to allow customers to choose the functions they need and to let them know what information we collect."
Intelligent Speed Assistance
"The policy from Europe for the Intelligent Speed assistance is a big challenge for us. So we needed to have a good solution to solve this and match the policy in Europe."
Wireless charging, augmented navigation and robotaxis
One of SAIC's halo cars is its IM branded L7 model, a luxury, electrified sedan that was launched earlier this year at the Shanghai auto show. Developed in a joint venture with Alibaba, the L7 features wireless charging and autonomous parking and is seen by the industry as a serious Tesla rival.
Other cars that will feature the HERE technology include SAIC's MG brand, a European-focused maker of well-priced cars. Two of its electric offerings include the MG5 EV, a family-friendly electric estate that brings EV ownership within easier reach of more people, and the MG Marvel R, a premium electric SUV that launches later this year.
SAIC is working on a new-generation electric battery system that will go into production by the end of 2021, promising faster charging and energy efficiency. By 2025, it will launch a solid-state lithium battery. A current application of SAIC electric cars is "Vehicle to Load", which can charge appliances with 220 volts, as well as provide AC charge for other vehicles. For instance, if you're having a BBQ at the beach, you could power a small refrigerator from your EV. The company is working on its AR Navi – augmented reality navigation that will be released in the Southeast Asian market in early 2022.
The innovation from SAIC doesn't stop there. Already, its 5G-enabled autonomous trucks have completed more than 420,000 kilometers at Shanghai Yangshan port, as part of a trial to transport containers And by the end of 2021, it will have put as many as 60 "robotaxis" onto the streets of Shanghai and Suzhou as part of a pilot with the goal to put them into production in five years' time.
Sign up for our newsletter
Why sign up:
Latest offers and discounts
Tailored content delivered weekly
Exclusive events
One click to unsubscribe