Getting meals out to the elderly and vulnerable in Ireland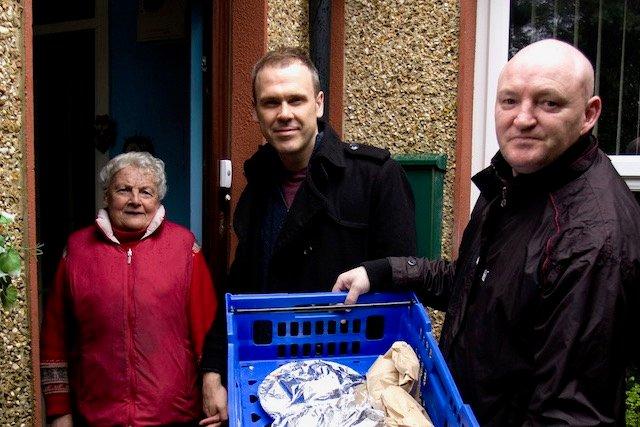 HERE partner AMCS has developed a routing tool to help a charity in Limerick get meals out to those who need them.
Whatever someone in the Limerick community needs, it is likely that St Munchin's Community Centre provides it.
The charity, based in Ireland's third-largest city, offers employment schemes and training, runs a community garden, a café and a youth club, and provides exercise and yoga classes for the elderly. It even has a hair and beauty salon on site. At Christmas, St Munchin's is preparing 1,000 food hampers for people who might not have food over the festive season otherwise.
But one of the main things the center does is deliver hot meals, known as meals-on-wheels, to people throughout the community.
"St Munchin's is a one-stop-shop, and it all grew out of the needs of the community," said CEO Linda Ledger. "We have always done meals, but during COVID-19 it just got so big. Now we have five vans on the road and a bus as well."
As well as elderly people, St Munchin's started providing food for the homeless. Along with the meals, some isolated people value the social contact that comes with food delivery and the option of speaking to someone on the phone daily or weekly. The number of meals reached 600 per day, but there was a problem. With such a huge volume to get through, the center was struggling to figure out the most efficient routes to get the deliveries completed in time. Hot meals have to be delivered in 90 minutes for health and safety reasons.
"What was happening was our drivers would get to a house, deliver a meal, then drive away. And then they'd realize that on the next page of addresses, they were actually supposed to be in the house next door to that, so we weren't able to slot it in. And then people were losing out, and getting frustrated with us," Linda explained.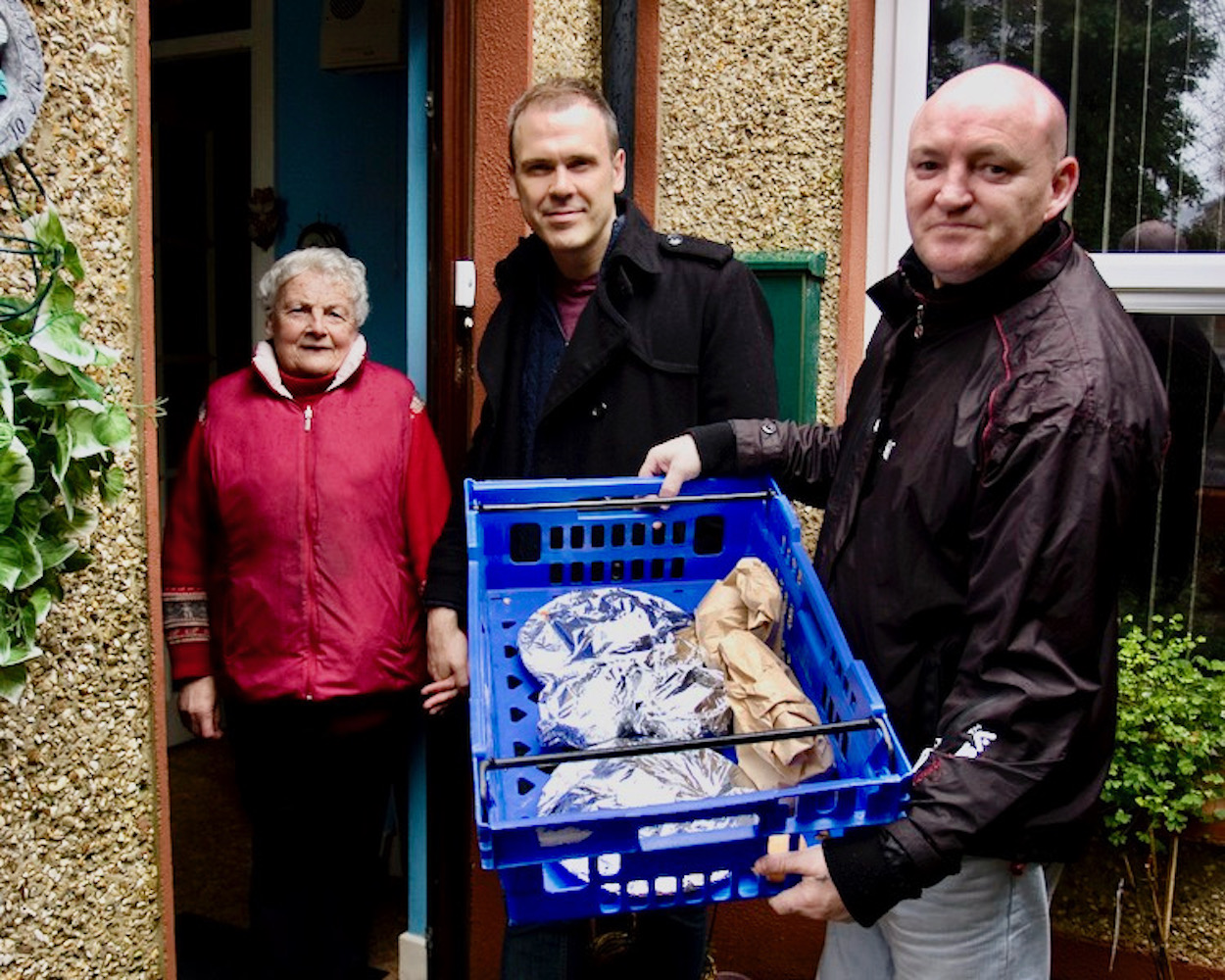 Hot food deliveries can make a difference to the community in Limerick. Image credit: St Munchin's Community Centre/Leon Ledger.
A plan that delivers
A solution has come in the form of AMCS, an environmental services company that has its headquarters in Limerick. The company contributes to charities as part of its corporate and social responsibility targets. And when AMCS saw a message on the CSR bulletin board asking for help for St Munchin's, the company jumped to help. Creating routes for heavy vehicles in industries such as recycling, using digital tools, is the specialty of Lasse Jiborn, Commercial Director for the Optimization Division based in Copenhagen. When these routes are optimized, it saves fuel and time and ultimately reduces CO2 emissions.
"The calculation is complicated when you consider that just one driver with 10 stops to consider has 3.6 million different possible routes," Lasse said. In the case of St Munchin's, there were 600 meals to deliver every day and several drivers.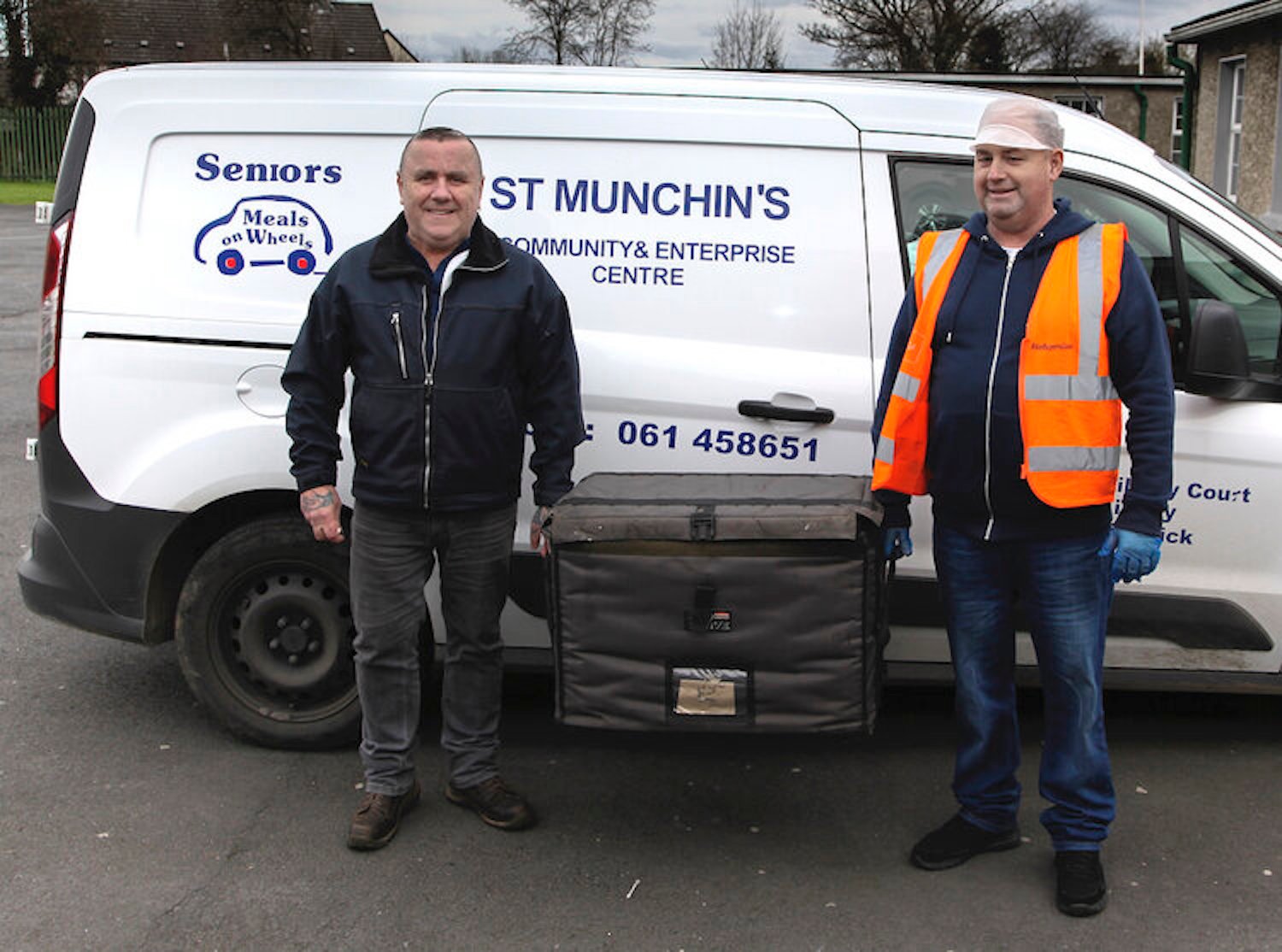 AMCS, using HERE data, has created a route for the St Munchin's Community Centre in Ireland to deliver 600 meals per day to the elderly and vulnerable. Image credit: St Munchin's Community Centre/Leon Ledger.
The result was a simple piece of software that AMCS has donated to the community center. Users can enter how many vehicles they have and the addresses they will be stopping at and it calculates the best route. "St Munchin's said they are not very tech-savvy, so we agreed we would do the work for them," Lasse explained. "HERE provides the maps, and we create the routes for them."
All AMCS customers already use HERE as an integrated part of their solution, under a partnership between the two companies. The HERE data is uploaded to AMCS's optimization engine to figure out the smartest routes for its customers' vehicles.
"The data has to be very accurate, very clear and high-quality, and HERE gives us that," Lasse said.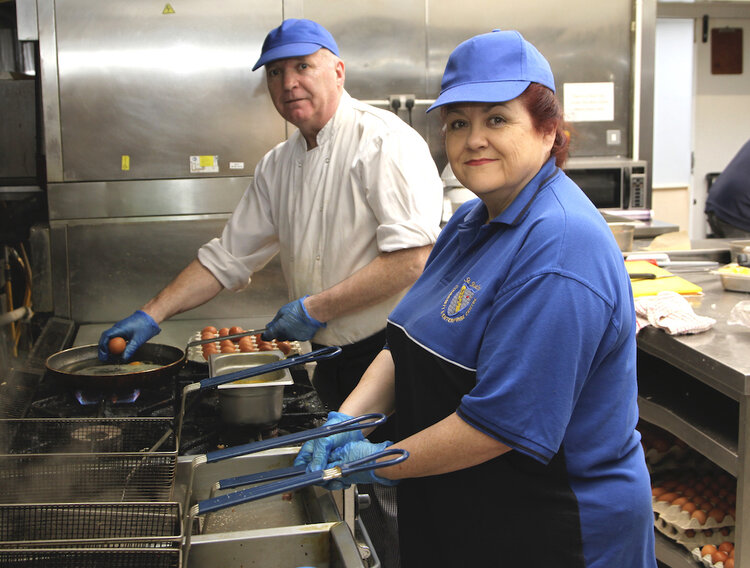 St Munchin's gets food out to 600 people every day in Limerick. Image credit: St Munchin's Community Centre/Leon Ledger.
The difference the tool will make to St Munchin's' meals-on-wheels services is not yet known as it is only now being implemented. AMCS still need to incorporate feedback from drivers into its master plan for the charity. However, Linda said she hoped it would help them to streamline their deliveries and reach more people. Lasse added that companies who use AMCS' optimization engine typically save about 20% in time, emissions and distance.
"It is brilliant that HERE and AMCS came on board to help our community effort," Linda said.
Create a stress-free journey experience with a comprehensive routing portfolio for multiple modes of transportation.
Sign up for our newsletter
Why sign up:
Latest offers and discounts
Tailored content delivered weekly
Exclusive events
One click to unsubscribe