How IoT can help us get moving post-COVID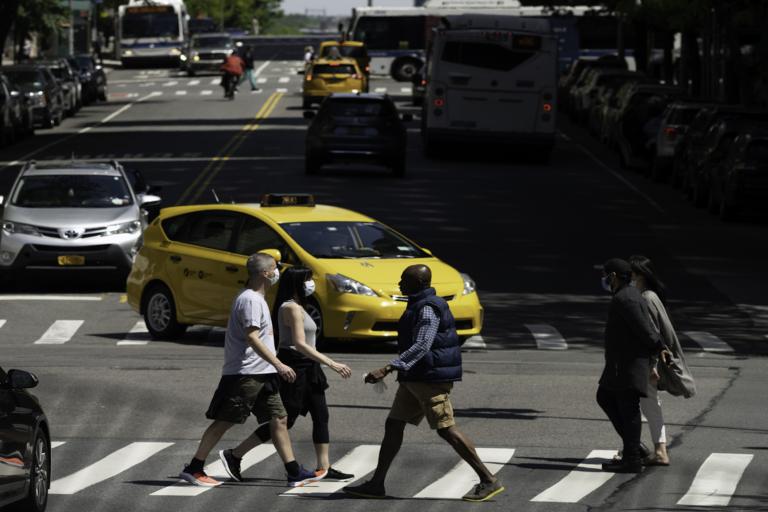 IoT tools can help policy makers develop more targeted COVID recovery policies saving governments money and helping communities return to business as usual.
As COVID-19 restrictions begin to lift, researchers and government officials are turning to Internet of Things-based technology to gather detailed information about post-COVID life including changes to mobility, retail, healthcare and trade.
Meshed's "nCounter", for example, counts pedestrian traffic while Geotab's transportation dashboard records fluctuations in commercial fleet and trade industries.
IoT can be used in a variety of ways to monitor the physical environment; these companies are using it to collect socio-economic and mobility data assisting authorities in making more targeted policies, saving time and resources.
Tracking change, not people
The University of Wollongong SMART Facility and LoRaWAN [low-power wide-area network] provider Meshed are using an IoT-based tool called nCounter to collect data about post-quarantine pedestrian footfall.
It uses Wi-Fi-sensing technology to count Wi-Fi-connected smart devices within a range of 5 to 50 meters: recording entry, exit and dwell times in certain areas, in stationary vehicles, on cyclists and behind walls.
The aggregated data is then visualized in a Meshed-supported dashboard and transferred over long range radio frequency via The Things Network.
It's fully anonymized - no personal data is collected at any point.
Operating across five Australian states, nCounters can offer more detailed information about the different COVID-19 factors creating mobility changes and influencing key industries.
Catherine Caruana-McManus, Director of Meshed and leader of the University of Wollongong project writes in her report*: "Interoperable and standards-based Smart Cities, IoT technologies and data-sharing models enable cross government and private sector collaboration to minimize death rates, manage public health and resource allocation, asset efficiencies and social hygiene effectiveness."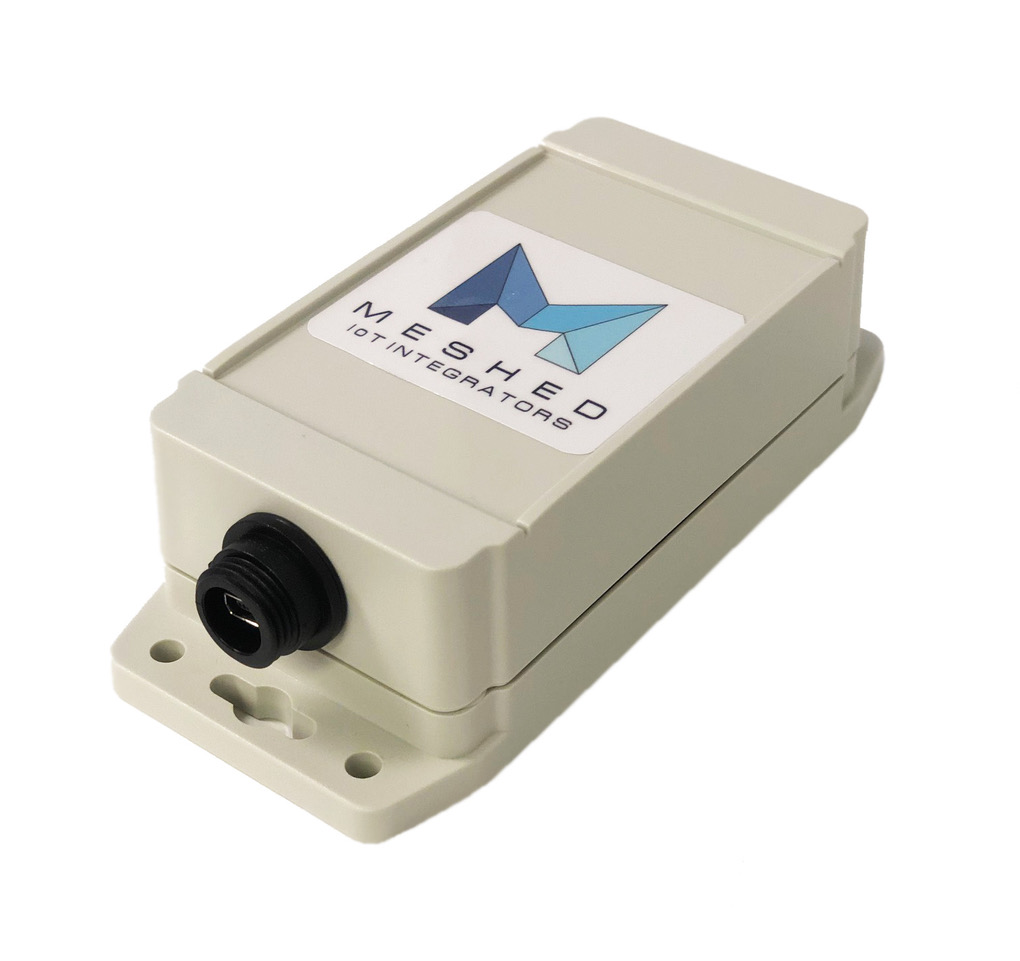 IoT tracking devices, like Meshed's nCounter pictured above, can be used to help with COVID recovery strategies including; just-in-time resource management, critical equipment asset monitoring, digital signage and work-from-home products.
Already proven useful, nCounters have revealed the success of the Australian federal and state governments' social distancing regulations; pedestrian movement fell by 60% across all device locations when compared to January and February averages.
This decline paralleled job losses in businesses that rely on street level consumers for revenue: food, entertainment, fitness, beauty and other storefront services, reported Meshed IoT*.
If corresponding data between mobility patterns and commercial activity can indicate the success of public policy, then Meshed suggests "hyper-localized data" can also help governments, health organizations and medical practitioners implement more focused recovery measures.
"IoT networks, sensors and applications can greatly contribute to understanding not just global, state or jurisdictional effects but micro-level economic, mobility, social and environmental impacts of COVID-19," Caruana-McManus states in her paper.*
She explains further use-case examples in the Meshed sponsored COVID-19 discussion forum on iothub.com: "It's also relevant when we start to look at occupancy in buildings... that information is very useful to local traders... as well as local leasing operators who would be looking for the evidence around people who've been working from home... all of that information is very relevant, particularly in light of the government stimulus packages which are looking to provide things like rental relief, and relief in terms of loss of economic activity."
A calculated glimpse into life after COVID-19
Ontario-based tech company Geotab announced that its aggregated and anonymized data points can track things like commercial vehicle use, border crossing activity and gas consumption as local economies reopen.
In other words, their commercial transportation dashboard is measuring the progress of the coronavirus economy by processing data collected from more than 2 million Geotab connected vehicles, helping to visualize the current commercial sector.
It's updated regularly and offers weekly analysis to gauge movement in industries including waste management, healthcare and manufacturing. Geotab's tool offers:
An activity index

 

to track North American commercial vehicle trips and compares them to normal operations and those in other regions
A trade index

 

to monitor activity at the US, Canada and Mexico borders
A consumption index

 

that tracks fuel fill-ups relative to normal behaviors
An industry index

 

that measures the volume of trips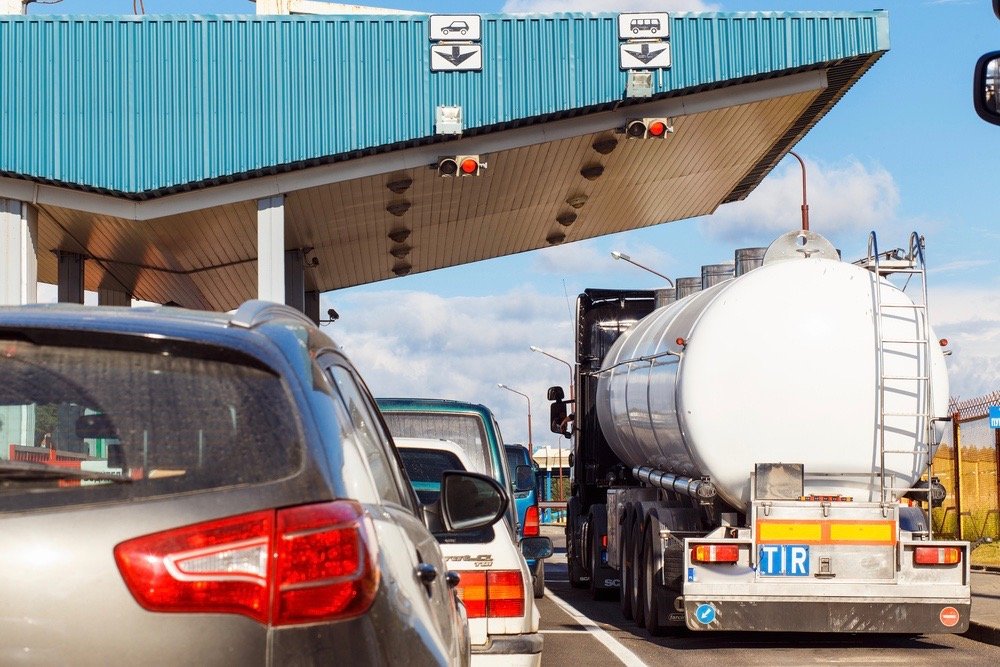 Data collected by Geotab's connected vehicles are visualized on their commercial transportation dashboard, turning border crossing data into insights on what to expect as the economy reopens.
Geotab and Meshed IoT can help local authorities focus their recovery assistance plans by providing them with data collection tools to better illustrate post-pandemic life.
Pedestrian counting can reveal whether relief assistance is encouraging people back to businesses and organizations, in turn helping officials better support sectors including retailers, cafés, entertainment, tourism and education.
Monitoring commercial transportation activity can help inform government response to border control, and supply and demand. It can also help owner-operators employ efficient fleet management solutions; how many trucks, drivers and storage units are needed on a week-to-week basis?
While it might be easy for us, on the ground level, to describe what it's like to go to work or shop post-shutdowns, granular IoT data removes variables like personal preference and lifestyle factors. Caruana-McManus notes that the COVID crisis may help with the adoption of IOT integration into our daily lives:
This crisis is giving the opportunity for it [IoT] to be more embedded in the fabric of these physical assets, the schools and the hospitals, and this is where digital infrastructure... is the real opportunity." 
Calculated business strategies start with accurate datasets, see how IoT can help.
*Catherine Caruana-McManus was consulted on May 19th, 2020
Sign up for our newsletter
Why sign up:
Latest offers and discounts
Tailored content delivered weekly
Exclusive events
One click to unsubscribe