Smart seniors: how the IoT is keeping elders out of care homes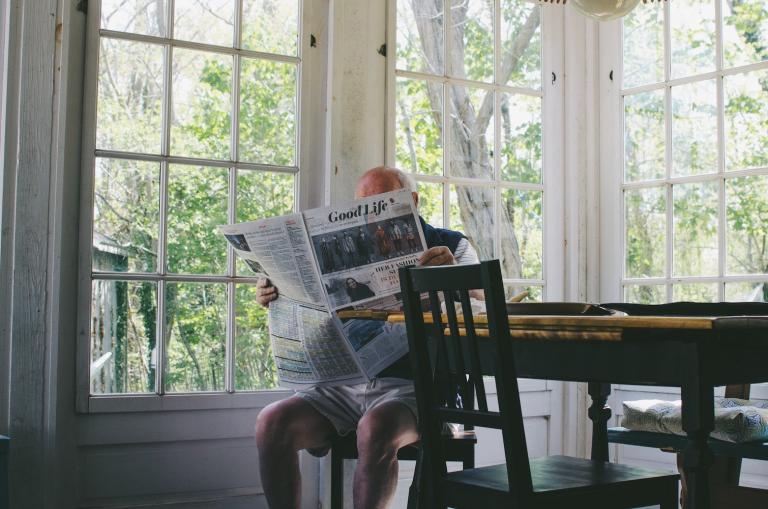 Many elderly people are being forced into care homes because they can't take care of basic needs. Smart tech is now helping them stay at home longer.
As many as 85% of people over 65 in a 2012 US study said they want to stay in their homes for as long as possible. At the same time, nearly 20% of those aged 70 and older said that, without outside help, they find it difficult or are unable to live independently, or accomplish daily tasks. The result is that many people across the country are being moved into care homes against their will, causing undue stress.
However, a solution has arrived in the form of the internet of things (IoT). The IoT is proving that tech is not just the preserve of young people: it can save elderly people's lives and give them a more dignified retirement.
These days, many seniors already use a smart device to monitor their blood pressure and heart rate. Some of these can even notify a healthcare provider or emergency responder if any vital signs suddenly veer into dangerous ranges. But perhaps the most important life-saving benefit of IoT devices like these is preventing and detecting falls.
Preventing a fall
One in four Americans over 65 has a fall every year, according to the Centers for Disease Control and Prevention (CDC). Sadly, every 19 minutes, an older person dies because of a fall. One big risk factor is getting out of bed too quickly at night to go to the bathroom. In a smart home, seniors can first turn on the light with a simple voice command or with their phone.
But even with the lights on, seniors might hurry to get out of bed, get dizzy and fall. They might have diabetes or low blood sugar, which further increases the risk of falling. Or they might simply be on medication that has falling as a possible side effect. It seems like even living in a smart home, the risk is still there. And anyway, most elderly people don't live in high-tech homes.
Detecting a fall
There's another kind of wearable IoT device they can use – the automatic fall detector.
These devices constantly measure the speed of movement in all directions, and have accelerometers and processors that can tell the difference between normal activity and a sudden fall. If there's a sudden fall, the device can autonomously send out an emergency signal. This is especially useful if the person has an injury or has lost consciousness. Here's what to look for when shopping for one:
Fall detectors are typically in the form of a pendant or bracelet, and are usually light enough to be worn comfortably 24/7
Look for a waterproof devices, so it can be worn in the bathroom, where 80% of falls tend to occur
For a little extra, you can get one with built-in GPS, to pinpoint the exact location of any incident
The most well-rounded fall detectors on the market have an additional mobile GPS tracking functionality
Finding an elderly person
Tracking is another big help for seniors, and can take a lot of the stress out of being out and about. For seniors with Alzheimer's disease or dementia, as well as for those on medication with disorienting side effects, a GPS tracker can be a lifesaver. Light and wearable, it helps you to keep an eye on your loved ones from a distance.
Here's what you should know before buying:
Modern GPS trackers are discreet, and can be worn on the wrist or around the neck, fitted in the bottom of a bag or even in the sole of a shoe
Some have additional extra features like health metrics, SOS emergency buttons, two-way calling and audio monitoring
Some models use cellular technology to pinpoint location, which means they might have monthly fees
There are also GPS trackers with no fees, but they might be somewhat limited in their tracking distance
It looks like IoT and location technology is starting to become the preferred option in health monitoring and locating elderly family members everywhere. The very idea of IoT is about improving people's wellbeing and making life easier, so it's nice to see this technological concept being used for social good.
See more on HERE's solutions for tracking and positioning.
Sign up for our newsletter
Why sign up:
Latest offers and discounts
Tailored content delivered weekly
Exclusive events
One click to unsubscribe