Host your own location services on-premise with HERE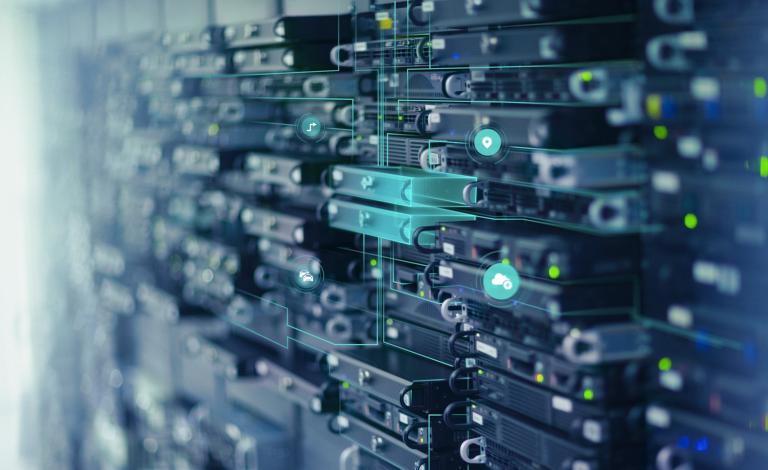 Although lots of businesses are happy using connected location services from HERE, some of our customers require the ability to run these services on their own private servers, and that's where our on-premise offering comes in.
Our on-premise solution enables customers to host HERE services using their own equipment. We deliver and install the software on their hardware and data centres and specify the hardware required to ensure the services perform as well as envisaged, and so we're able to provide installation support.
Once everything is in place, customers are able to host everything they need to run location services at the fastest speeds and with the lowest latency. Customers will also be able to directly manage any concerns about data protection or privacy.
It's a feature that makes HERE more unique in the location industry; let's have a closer look at all the benefits.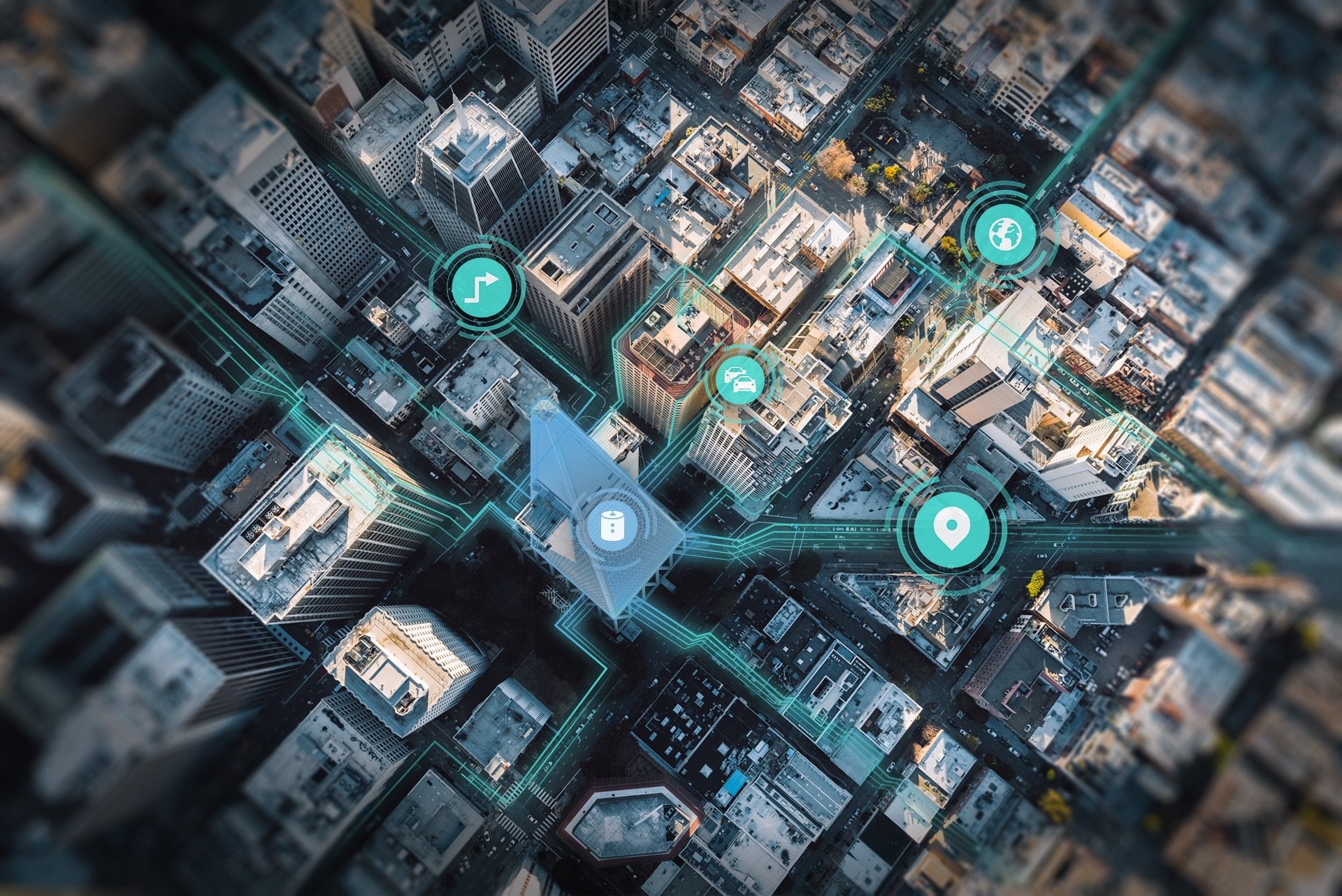 Closer to home
Low latency times are one of the biggest advantages of HERE on-premise services, with customers including emergency teams unable to risk longer response times.
Nick Kelter, Director of Product Management, HERE platform for Business, explains:
"Some customers have very special requirements when it comes to performance or they have latency concerns depending on where they are in the world and whether the internet connection to the next cloud service centre is too far. This often means they would prefer to host the software themselves."
Privacy and legal requirements are major draws for particular organisations, and Nick highlights governments as an example, where there are often strict regulations in place which may require every service to run behind the organisations' firewall, which our on-premise offering would enable.
On-premise services can also make a massive different to freight, fleet and logistics companies, says Nick.
"In the transport and logistics industry, we see some customers prefer an on-premise solution because it allows them to better manage the performance of the reverse geocoder, which means that when tracking an asset, they can ping their vehicles almost instantly to get the latest location data."
For freight management companies that license HERE routing capabilities, performance is also key, as there may be times when routes need to be quickly updated if collection locations are changed during a journey.
With these on-premise services, companies can better and faster manage the whole process of finding a corresponding vehicle to pick up the load and drive it to a destination.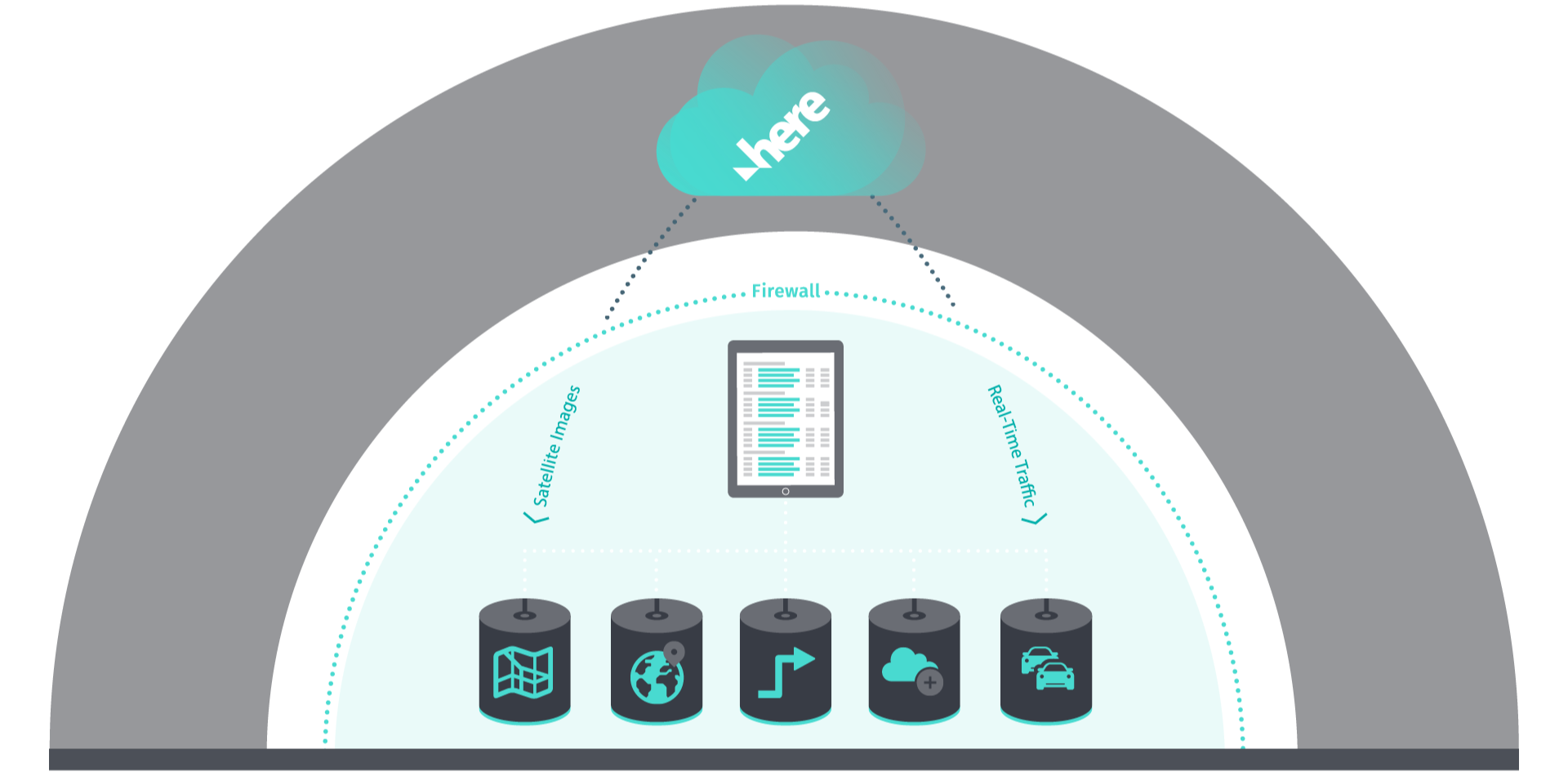 Best of both worlds
Customers who opt for the on-premise services don't have to give up on HERE connected features such as real-time traffic updates, either, with the ability to select a hybrid solution that combines on-premise with the public cloud to perfectly suits their needs.
If, for example, you know how to better manage the performance of the reverse geocoder to track your vehicles, but are perfectly happy using the routing and mapping services provided through the cloud, you can get the best of both worlds.
"It's not an either or," adds Nick, "you can combine the services that are so critical to your business. If you have to run all your services on-premise, however, you can do that as well. That's the real strength of the product."
To discover more about HERE on-premise location services, download our white paper.
Sign up for our newsletter
Why sign up:
Latest offers and discounts
Tailored content delivered weekly
Exclusive events
One click to unsubscribe