Join the HERE WeGo app evolution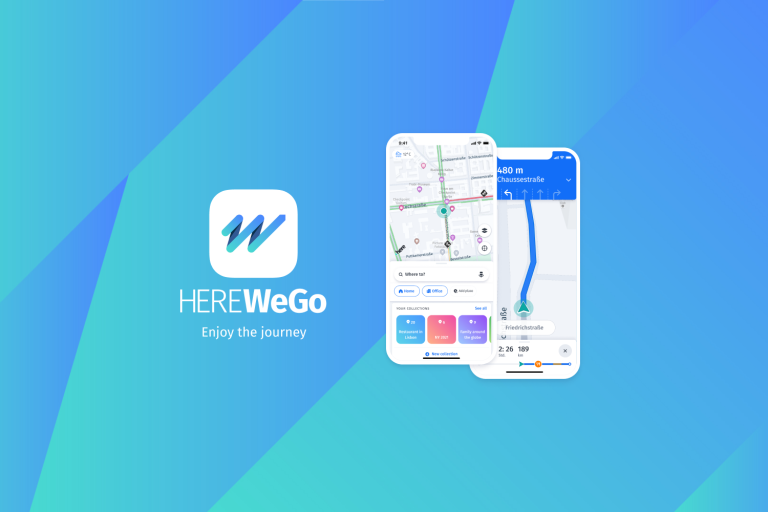 The new version of our HERE WeGo navigation tool is available and your feedback will improve its services for the next generation.
A new version of HERE WeGo, the navigation app from HERE, is now available — and we need your help to improve it.
The free app, which is available on iOS, Android  and Huawei, is the latest incarnation of our city navigator with unique offline capabilities. Users of the previous version will notice changes in the new version, including a new design and user interface.
As the next generation of HERE WeGo is implemented, we are encouraging current users and newcomers to download the app, get involved and share their feedback with our team. This will enable them perfect and develop its new features. Partners are also being invited to add rich layers of information to the map.
Andrei Dmitriev, Product Manager at HERE, said: "We are inviting other companies to join our work on the HERE WeGo journey to deliver better value together."
Companies can expose their services to users and enrich local content as the app moves toward being able to offer a personalized, tailor-made experience for users.
At the same time, anyone who has the app can contribute to improvements by sending feedback on points of interest or other attributes.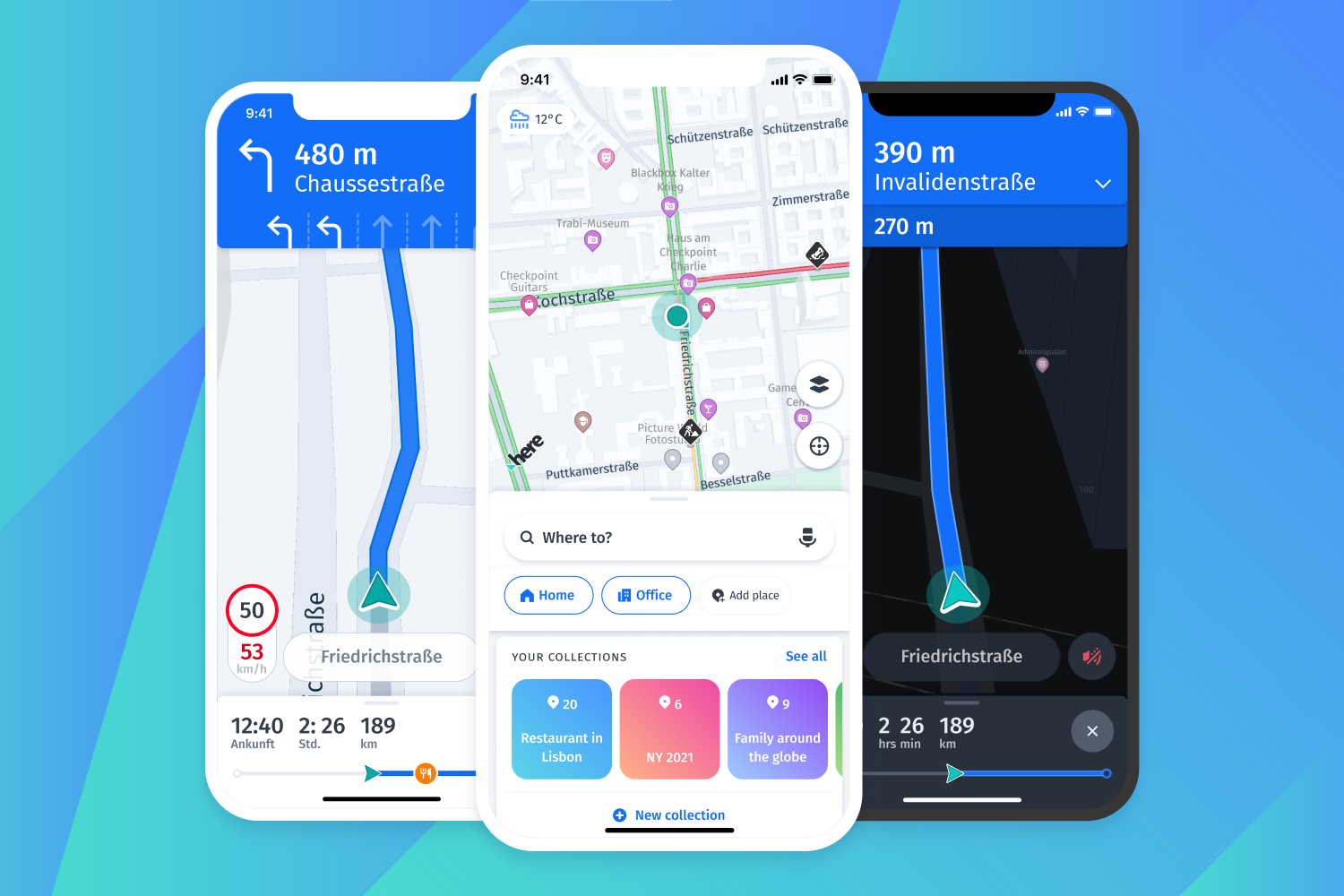 HERE WeGo has been given a fresher, more modern edge.
Where are WeGo-ing?
HERE WeGo has gone on a bit of a journey itself since it was first launched and this updated version is based on the new generation of map technology from HERE.
Julian Emde, Brand Development Manager at HERE, said that the aim of this updated version is not to beat larger competitors, but to play to HERE's strengths. While some might choose to use HERE WeGo because of the built-in privacy when compared with other navigation apps, the idea is to ultimately build an application with help from users and partners to integrate and adapt to local needs.
"What HERE is good at is location intelligence," he said. "We want to take that and make people's journeys more enjoyable, so they can find what they are looking for and travel there more intuitively and safely. Reducing the stress and, at the same time, adding delight to each journey is what we want to offer our users."
HERE WeGo will bring the high-quality routing features usually only available to business consumers to HERE WeGo users for free.
HERE WeGo is based on the HERE platform, which brings enormous technical capabilities and creates business opportunities to expose HERE consumers to more data, services, and partner functionality. Everything on the HERE platform can be eventually brought to the app.
Shaping the journey
As of today, all users can install the new version of HERE WeGo and discover its refreshed design.
The app is fully developed on top of the HERE platform and will grow along with it, allowing for exciting developments in the future.
"We are eager to get feedback in all forms to help us to satisfy users," Andrei said.
Users who consent to do so can send feedback automatically through their use of the app via analytics. A new function will also allow users to report back directly if a specific point-of-interest (POI) is not correct on the map. As HERE WeGo is further developed, there will be new functions added so that everything a user sees on the map can be clicked on and reported if it needs to be changed.
Full privacy is always guaranteed, but the analytics will allow HERE to see instances when, for example, a place or address was searched for but never found, in order to make improvements. Some other data such as GPS positions is anonymized automatically.
Those who want to take a more active role in shaping the future of the app can download the beta version  and follow our HERE WeGo Team on Twitter.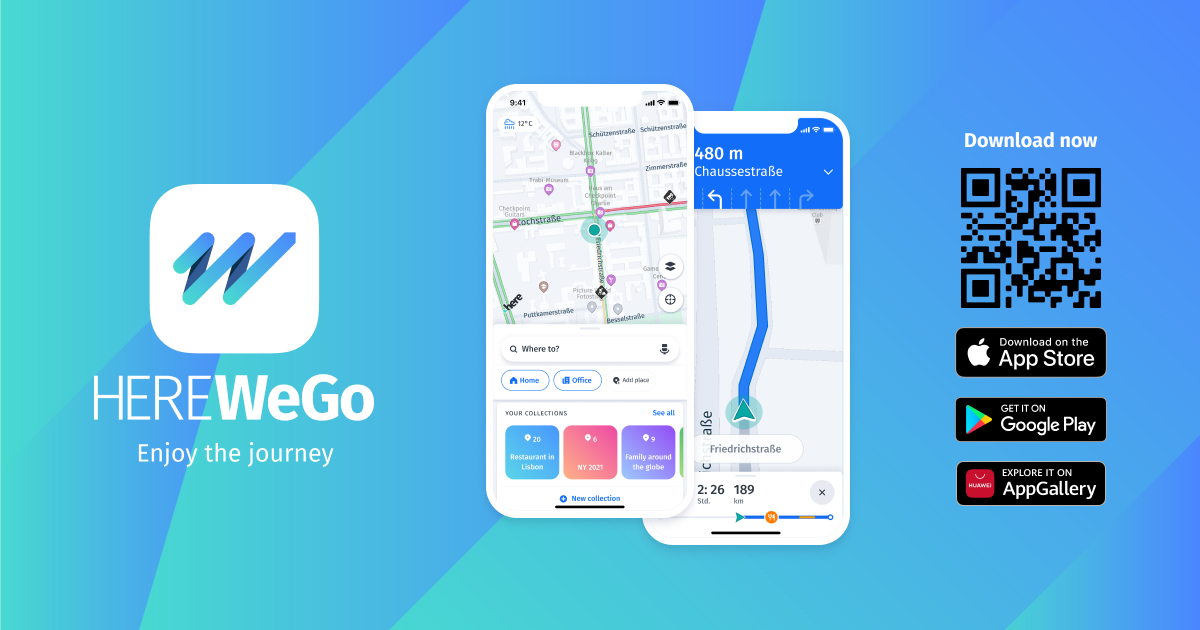 Sign up for our newsletter
Why sign up:
Latest offers and discounts
Tailored content delivered weekly
Exclusive events
One click to unsubscribe