HERE is the highest-ranked location platform. Again.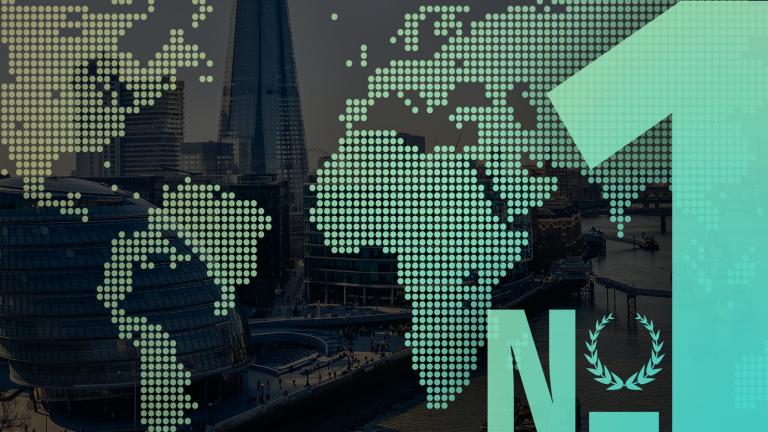 "HERE is once again the highest ranked location platform" – let that sink in. And it is all thanks to you, our developer community. We thought beating Google and the rest in 2018 was a big deal. For a second consecutive year, we – and by that I mean HERE and our developer community – have been named highest ranking location platform in the world. To me, this recognition reaffirms our conviction that you, the developer, are the fundamental pillar that defines the success of any platform.

According to Ovum's most recent Location Platform Index, HERE has maintained its standing as the world's number one location platform. Having overtaken Google Maps in last year's Index, HERE has cemented its leadership position as a result of ongoing improvements to the HERE Open Location Platform (OLP), a continuous commitment to developers, investment in artificial intelligence (AI) and a robust privacy framework.
 
Ovum assessed 13 major vendors in the location space, ranking them according to their mapping and technology offering, the size of their reach across developer and OEM ecosystems, and the completeness of their platform offering.
Ovum particularly referenced the availability of the following services:
HERE XYZ – the location data management tool previously released this year;
the launch of HERE Navigation on Demand – the Amazon Alexa integrated Software-as-a-Service (SaaS) in-car navigation solution;
HERE Cellular Signals, which provides up-to-date information on mobile network performance on roads in 196 countries, as examples of industry leading developments;
and the continuing push into the advertising technology (AdTech) sector with the recent launch of HERE Advertising Data Services.
Investing $25 million into a dedicated AI research institute in Austria, we are promoting participation in the data economy through a dedicated reward scheme and examining blockchain's role in providing a transparent foundation for this.
As Ovum analysts Eden Zoller and Charlotte Palfrey state in the report, the ultimate goal for HERE "is to drive the creation of an open, standardized framework for data privacy in the location domain that others could join". Collaboration is at the center of everything HERE does, with an open platform as the key to innovating location solutions and ultimately enabling an autonomous world for everyone.
The work for us doesn't stop with this recognition. Every day our worldwide team are focusing on improving our platform, our experience for developers and our data and content offering. I cannot wait to show you what we have been working on with you soon.
Until then, share what you have built with HERE by tweeting @heredev.
Sign up for our newsletter
Why sign up:
Latest offers and discounts
Tailored content delivered weekly
Exclusive events
One click to unsubscribe