Hello Tractor: helping African farmers get a head start with location tech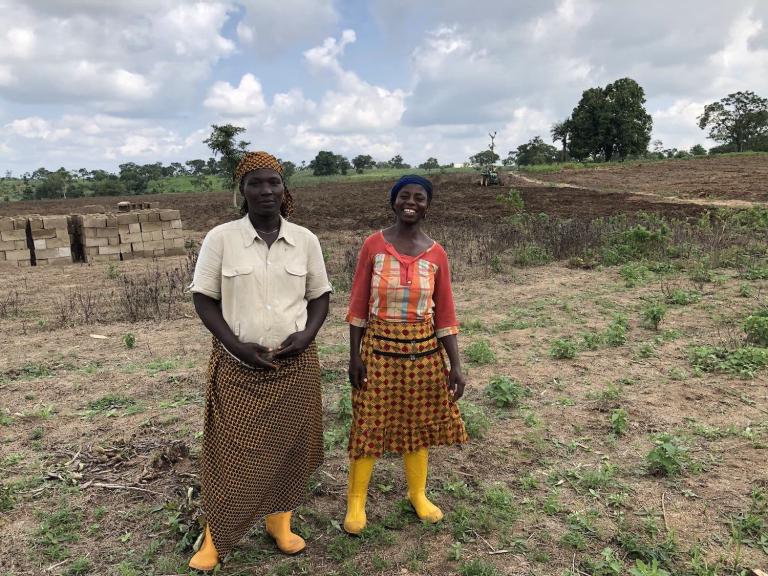 Connecting a farmer to a tractor can mean the difference between a successful harvest and losing the crop.
"Across sub-Saharan Africa, 220 million farmers live on less than US$2 a day...", described CEO of Hello Tractor, Jehiel Oliver. "Many of them struggle to produce enough food to feed their families and sustain their livelihoods."
Smallholder farmers often don't have access to technology, information and other agricultural inputs that are integral to improving their farming practices. "Tractors and farm equipment are expensive, and financing is virtually nonexistent. Without the right knowledge, labor, and equipment, farmers struggle to properly cultivate their land and plant on time, leading to underproduction and lost income," specified the CEO.
These are some of the problems that Hello Tractor, a company that uses IoT and location tech to help farmers, equipment owners/dealers, and financers, is helping to solve.
Beyond the issues faced by farmers in sub-Saharan Africa, the UN predicts a world population of 9.7 billion by 2050, causing global agricultural production to rise sixty-nine percent by 2050. The need for more efficient and sustainable farming is a challenge faced by food producers worldwide.
To meet the growing demand, agricultural-tech companies like Hello Tractor are relying on location intelligence to increase production and save resources.
The internet of farming
Using small black boxes filled with IoT- connected sensors, Hello Tractor collects data about the internal conditions of two and four-wheeled tractors and uses it to create analytic insights and tracking services. They offer user-friendly mobile apps, GPS tracking, and fuel and driver management services.
In addition, private equipment owners can track and manage their fleet remotely via the Hello Tractor app, while also tracing rental equipment and booking new clients via Hello Tractor's platform. They also have access to route optimization, fuel and operator management software.
Lastly, and perhaps most importantly, smallholder farmers can gain access to tractors and other equipment when they need it most, via helpful booking agents and a mobile app.
HERE360 spoke with Jehiel Oliver, CEO of Hello Tractor to find out more about how location technology and IoT are making farming more efficient and accessible.
"As a result of working with Hello Tractor, [I sold more crops] and used part of the money to start up a business, the remaining money went to my wife's medical bills when she was sick." – Abdulkadir Abubakar, Farmer, Jigawa State, Nigeria
Purpose-driven IoT
According to Jehiel Oliver, IoT is woven throughout their technology stack which enables the company to help tractor owners and farmers: "The first objective is to ensure that they can secure their investment and have full oversight into their tractor's activities while on the field, including knowing its location at all times, who is operating it, how much work it has completed, when it needs maintenance, etc."
Hello Tractor also uses IoT to connect farmers to equipment owners who are willing and able to pay for tractor services but cannot afford to buy their own due to the small sizes of their plots or the kind of farming they employ. "The Hello Tractor platform enables smallholder farmers to request affordable tractor services and plant forty times faster, and 2.5 times cheaper than conventional manual methods... including planting on time, a sixty-three percent average savings and upwards of three times increase in yield."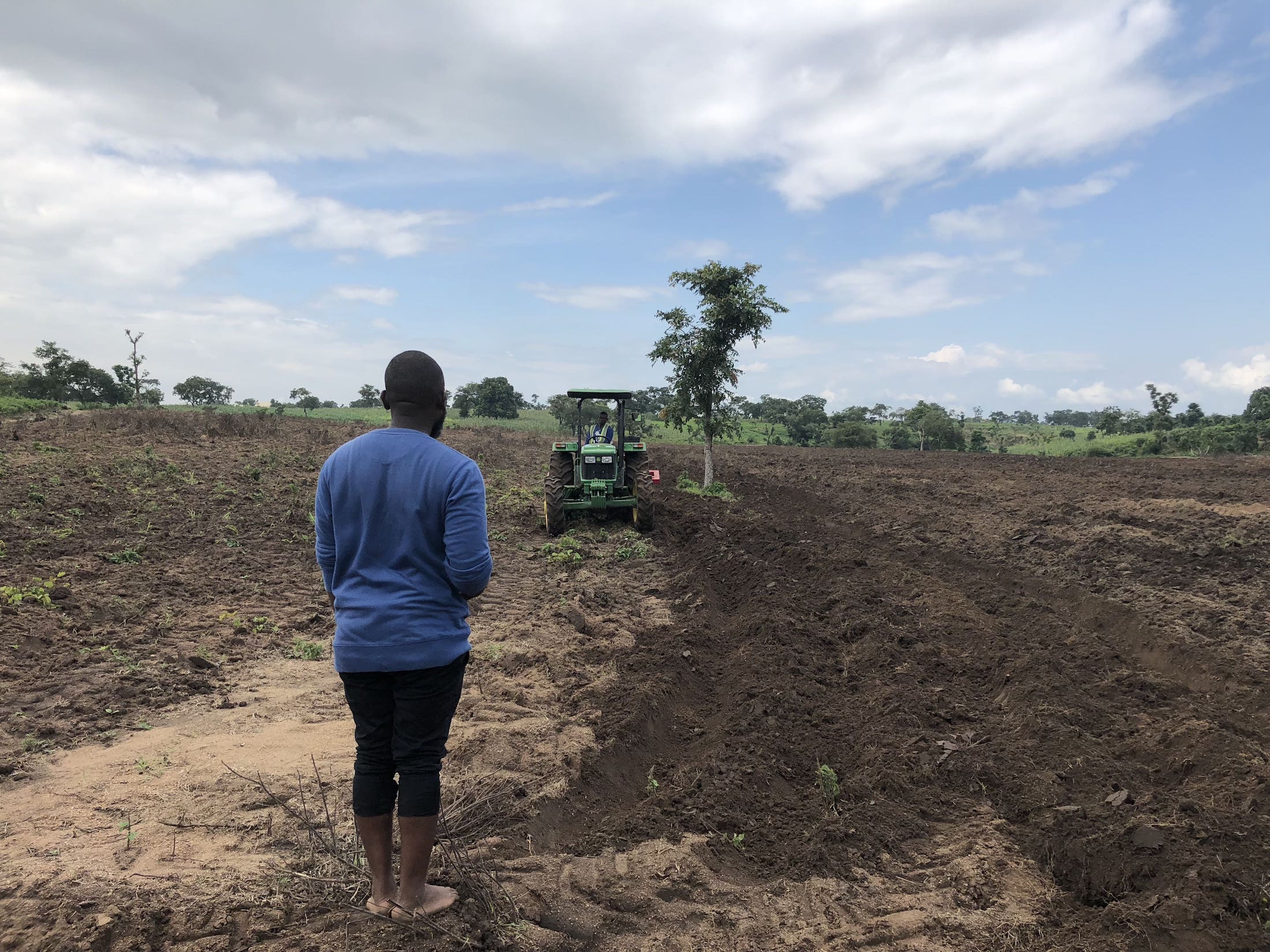 Oliver provided HERE360 with some specific examples of how IoT-use in the agricultural sector can enhance farming practices, including:
Delivery of faster insights from real-time data, enabling farmers to better respond to what the market wants
Enhancing food traceability
Determining weather conditions/patterns to help farmers make informed planting decisions
Due to disorganization and often outdated agriculture systems, farmers lack access to the mechanization needed to increase productivity and crop yields. As a result, Oliver continued, "...[they] struggle to properly cultivate their land and plant on time, leading to underproduction and lost income... Tractor use allows field preparation, planting, and harvesting to take place in a less time and labor-intensive way, creating the opportunity for family members to pursue off-farm opportunities."
"Before when I did not use the tractor, I would get 100 - 120 bags of maize in a harvest. But now when I use the tractor, I get 200 bags of maize in the harvest." – Hassan Dauda, Farmer, Kano State, Nigeria.
In addition to equipment owners and farmers, Hello Tractor also supports financial institutions via the data their platform collects and the analytics it helps create. "Through tractor utilization data provided by our IoT platform, financial institutions are able to determine the credit portfolio of farmers and tractor owners and make better-informed decisions...making credit more readily available to these members of our ecosystem," offered Oliver.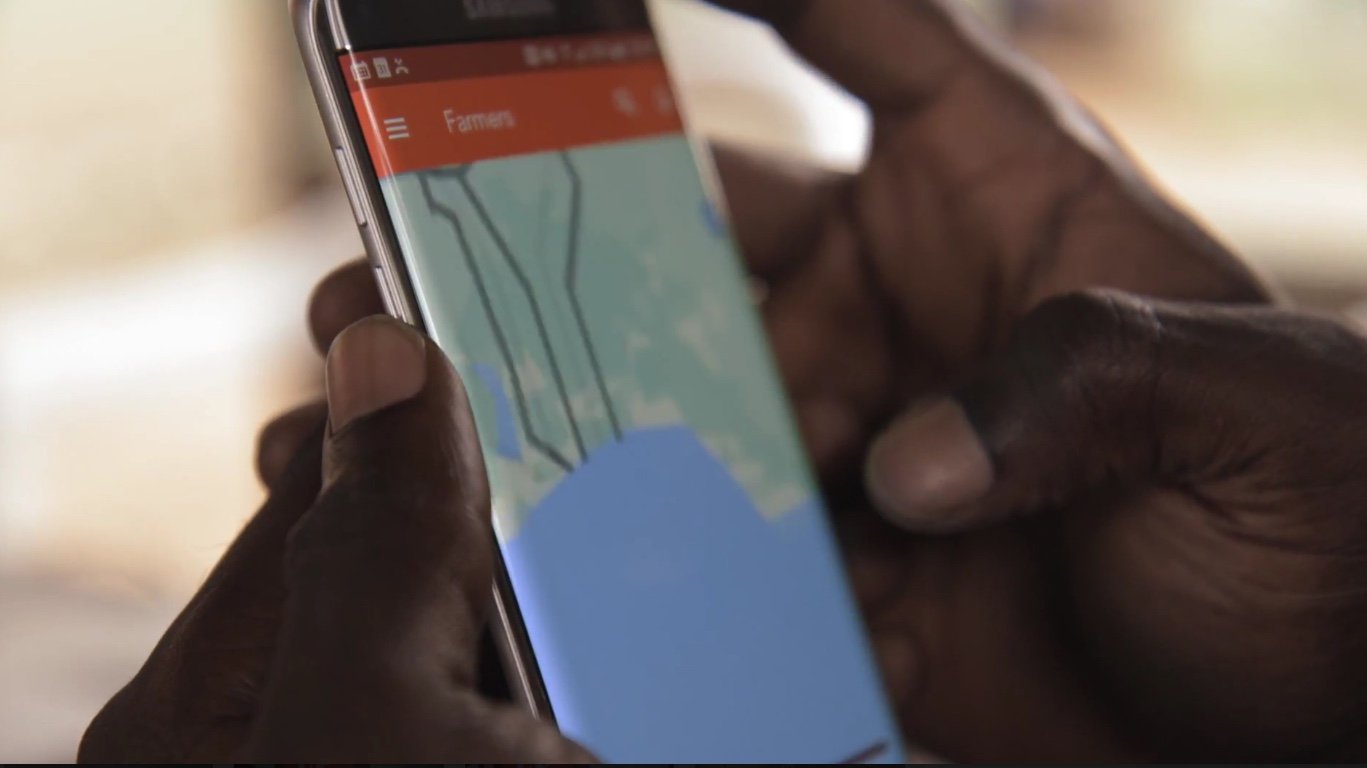 John Deere dealerships in Africa use smart-farming methods provided by Hello Tractor to make sure all of their equipment is up and running. They can better monitor and keep track of customers, gather critical information on equipment conditions, and improve the effectiveness and reliability of after-sales support.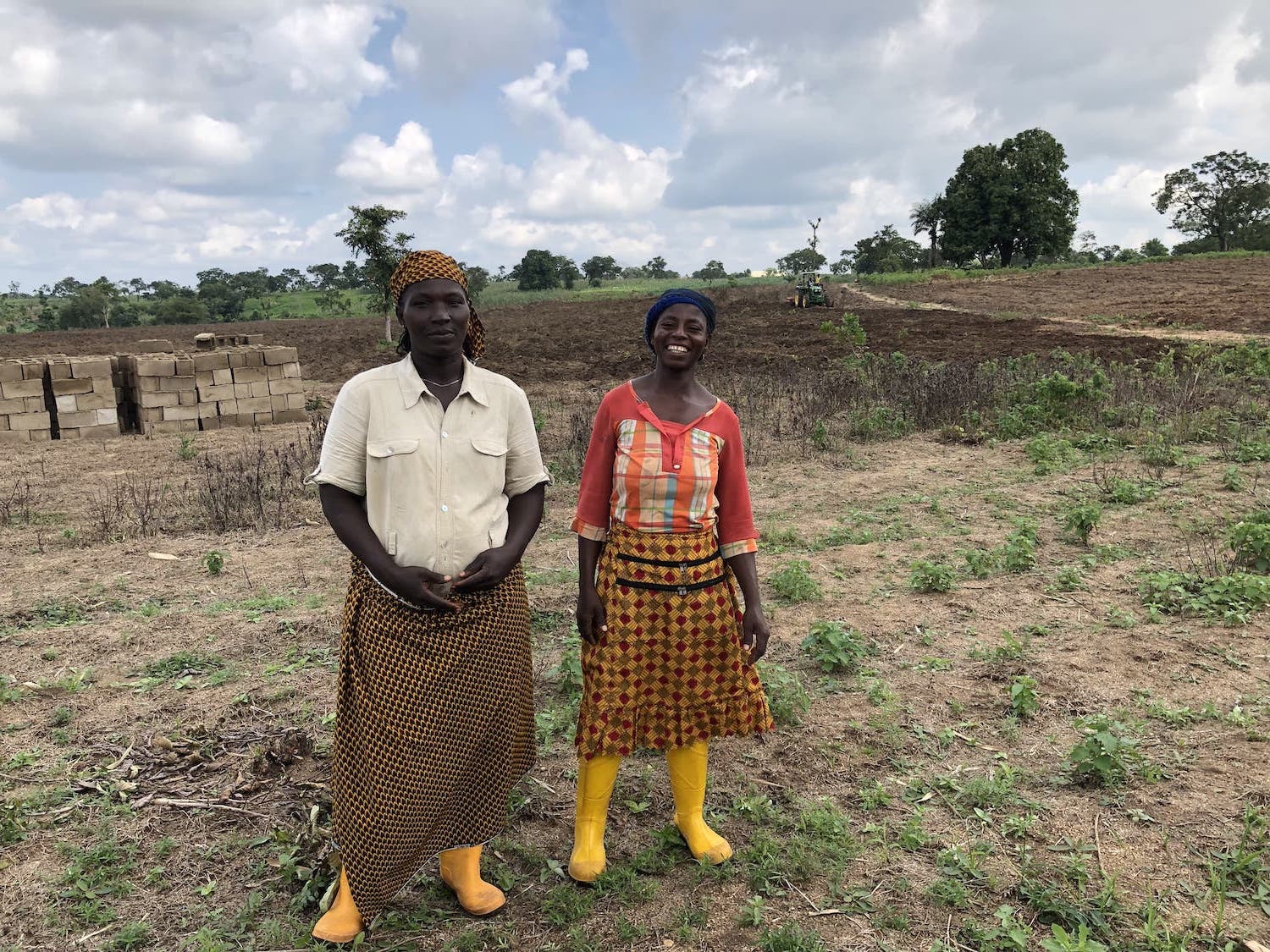 Hundreds of years ago when handheld tools were the norm in farming practices, IoT would've seemed unfathomable. But as the Industrial Revolution gave way to cotton gins, grain elevators and gas-powered equipment we soon saw farmers using satellites to plan their work. Now IoT is propelling smart farming techniques into the future.
"There are a host of other applications of IoT being used in farming presently and we anticipate seeing even more companies pushing out new and innovative use cases as we proceed into the future and work towards achieving global food security." – Jehiel Oliver, CEO, Hello Tractor
Take your business into a sustainable future with HERE Fleet Management
Sign up for our newsletter
Why sign up:
Latest offers and discounts
Tailored content delivered weekly
Exclusive events
One click to unsubscribe