How GotFlowers is disrupting the florist industry with HERE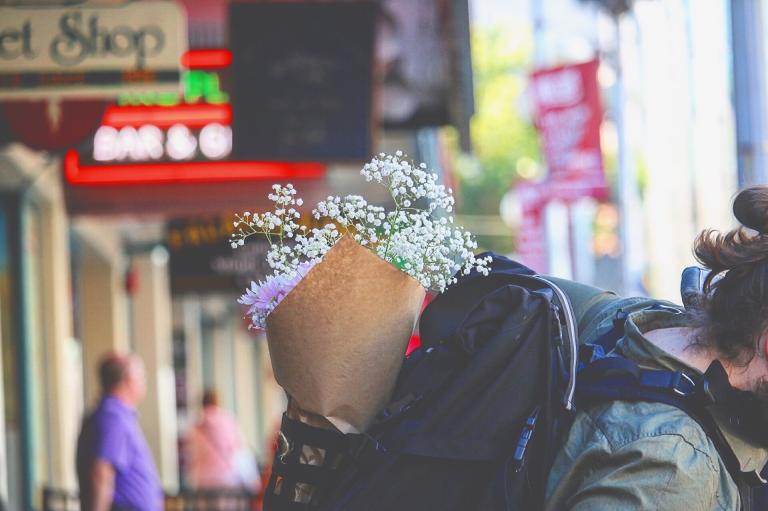 HERE Technologies is powering GotFlowers Gift Delivery System and enabling flower retailers to better compete in the on-demand economy.
GotFlowers relies on HERE Routing based on real-time traffic, predictive traffic and incident information to enable flower retailers deliver gifts as fast as possible.
"The traditional delivery network providers take a large portion of the profit and often promote a product unavailable at the local level resulting in unhappy customers," says Sundaram Natarajan, CEO, GotFlowers. "What's more, in the traditional model, the day's manifest was created manually, drivers dealt with paper instructions, all the flower shops charged a flat delivery fee and customers lacked order status information.
We saw an opportunity to disrupt this tradition, and our cloud-based solution gives florists the ability to self-market and communicate with customers and provides all the location-based information they need to automate, calculate and optimize delivery."
The right product
Conventional delivery network providers often promote pictures of arrangements and bouquets that small shops are unable to design. The GotFlowers solutions address this by enabling florists to upload their own pictures to websites and social media accounts, sell what's in their coolers and create products that live up to expectations.
"We found a 50 percent rate of dissatisfaction from flower shop customers," says Sundaram, "because what they ordered through the delivery service providers, was not necessarily what was delivered."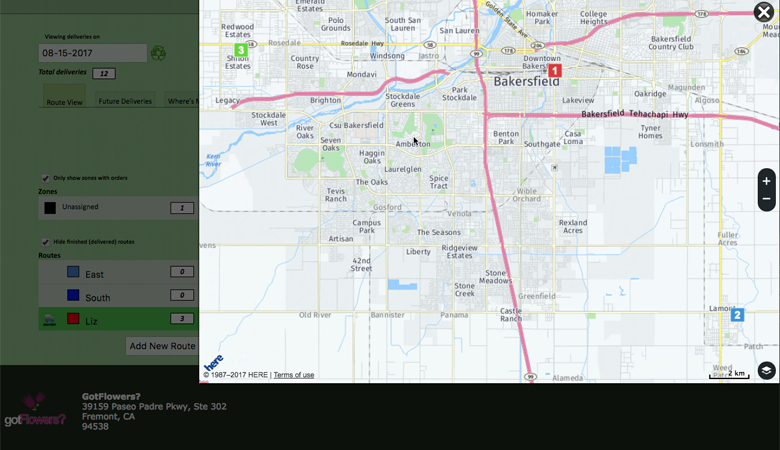 The right mapping technology
Creating the right product is only half the battle, florists have to get the product to the right place. When evaluating the right mapping solution, Sundaram said they inevitably came across Google.
"Because of its advertising expertise, Google has excelled at marketing its maps. We originally put together a system based on that technology but quickly hit a bump," he says, "Google limits the number of waypoints and that won't work for florists whose business depends on unlimited delivery."
That's when GotFlowers turned to HERE. "We needed a reliable, proven mapping partner with highly accurate data and real-time capabilities," says Sundaram. "We rely on HERE for anything to do with mapping, map information, business information and route optimization."
The right place
Through the GotFlowers platform powered by HERE, florists can set up delivery zones and orders are automatically clustered. Drivers can still apply their own local knowledge if desired, but the solution enhances their familiarity with real-time traffic conditions. So, for example, if there's a street fair going on, the driver knows to avoid that area.
Efficiency is especially important during seasons like Mother's Day or Valentine's Day with potentially 1,000 deliveries in a 5-hour period. At peak times like these, florists would typically have to hire temporary drivers to meet the demand; using the GotFlowers platform helps reduce that need.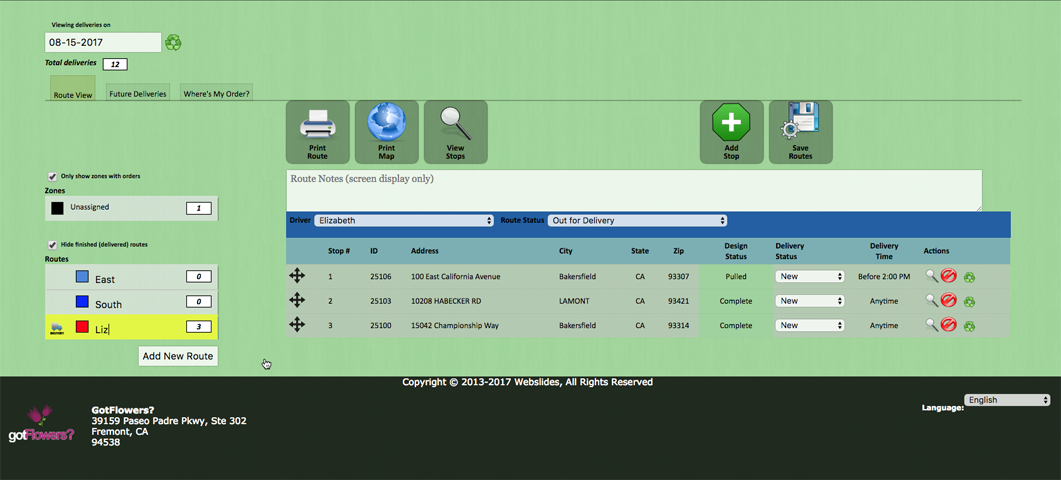 The accuracy of HERE data helps drivers overcome address nuances as well. A mix-up of Miranda Drive and Miranda Avenue would result in a wrong delivery. GotFlowers is able to provide a friendly caution about this to drivers.
HERE also helps GotFlowers fill the data gap when it comes to new developments and new streets. "There's a finite delta between when the postal service registers those street names and them getting into a mapping database," explains Sundaram, "Through the HERE consumer site, we are able to make street corrections as soon as we learn about them.
The GotFlowers solution also tracks and communicates order status, and customer notification features are currently being enhanced. "We are aiming to provide an experience similar to logistic leaders like, Amazon, UPS and FedEx," says Sundaram," and HERE data will help us get there."
Not every florist wants to use every feature, so GotFlowers customizes based on customer needs. "The flexibility of HERE's technologies, helps us tailor our solution," he says.
Flower shops using the GotFlowers solution, which includes a mobile app with HERE integration, are seeing a 20 percent improvement in profitability overall, according to Sundaram.
Sign up for our newsletter
Why sign up:
Latest offers and discounts
Tailored content delivered weekly
Exclusive events
One click to unsubscribe