Americans will never ditch their cars? Depends on the pitch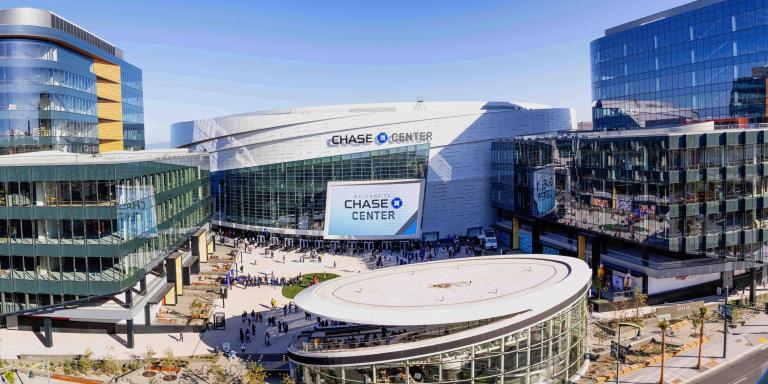 As global sport grinds to a halt due to coronavirus, is now the time to reflect on an age-old tradition: driving to the game?
In places like Ann Arbor, home to Michigan Stadium (the world's third largest), getting to and from the venue to cheer on the Wolverines is as much a test of endurance as the games themselves. Google Michigan Stadium and you'll see dozens of tips for navigating traffic on these days.
At full capacity, the venue can accommodate more than 107,000 people. That's very nearly the population of the city itself. And the vast majority of them drive to the stadium.
It's a similar story all across the USA, where the car is still king.
Research carried out by West Virginia University looking at Major League Baseball's impact on traffic concluded that for each additional 1,000 fans attending a game, it increases the average daily miles traveled by 1.749. Or to put it another way, a 6.9% rise in congestion for a typical city.
It could well be quite some time before any of us will be attending any sports games, but could novel incentives encourage sports fans to leave their cars at home post-Covid-19?
Free train ticket, anyone?
But there is a solution, and it goes against the American love of driving. Could free game-day transport be the answer?
Donald Shoup is the distinguished professor of urban planning at UCLA and a world expert in these matters. In a recent City Lab article, he wrote:
"Game-day congestion is part of football tradition, but it doesn't have to be this way. Enter the concept of "transit validation," in which sporting venues contract with public transit operators so that all ticket holders can ride buses and trains free on game days. Transit validation increases ridership, reduces traffic congestion, saves energy, reduces pollution and carbon emissions - and costs very little."
Shoup quotes an example. When the Husky Stadium – the University of Washington's 72,000-seat venue in Seattle – started offering free public transport on game days, the number of attendees arriving by bus or train jumped from 4% to 21%.
Over at the home of the Golden State Warriors, San Francisco's Chase Center, there's only 900 parking spots for 18,000 people – a deliberate move to get people out of their cars. Most of these are reserved for players, officials and season ticket holders.
Instead, the mayor introduced a transit bundling program. Every stadium ticket sold grants the user a free ride on the 'Muni' transit system. Official figures haven't been released but early reports suggest the move has reduced traffic. A hefty $50 stadium parking charge probably helps.
Back in Seattle, authorities have made a $7m upgrade to the monorail and are offering free public transit to the Emerald City's yet-to-be-named NHL expansion team's games.
"We expect around 25 percent of fans to use public transit in our first year," said Rob Johnson, VP of Transportation for NHL Seattle. "The use of public transit can become a unique part of the fan experience and will likely be the quickest and most reliable way to get to and from our games."
The idea extends beyond sport, too.
Rewarding cyclists with... cake
In Vienna, Austria, culture vultures can enjoy free access to museums and concerts for free if they arrive by foot, bike or public transport. Users collect 'Culture Tokens' via an app that can be exchanged for entry.
Elsewhere, in Essex, England, a cake loyalty program rewards sweet-toothed cyclists, while all across the UK park-and-ride schemes such as this one in Oxford are common and encourage people to combine driving with bus or rail to complete journeys into busy towns, cities or shopping areas. And new mapping technology, like Routing, makes it easier to combine complex, multi-mode transport for seamless door-to-door journeys.
Universities are even getting in on the action, offering students free travel in exchange for leaving their cars at home. In 2000, when the University of California, Los Angeles gave all students fare-free transport, bus travel to campus increased by 56% and single-occupancy driving decreased by 20%. When UCLA tried charging students in 2003, ridership fell.
Of course, you could just follow Luxembourg's lead: free public transport for all. In a bold move to counter the country's traffic problems (Luxembourg has the highest car ownership in Europe) it has lifted the barrier on all bus, tram and rail travel for residents and visitors, a move that officials say will reduce car use by 15% by 2025.
Would a free train ride encourage you to leave your car at home?
Sign up for our newsletter
Why sign up:
Latest offers and discounts
Tailored content delivered weekly
Exclusive events
One click to unsubscribe