Why women are the future of electric vehicles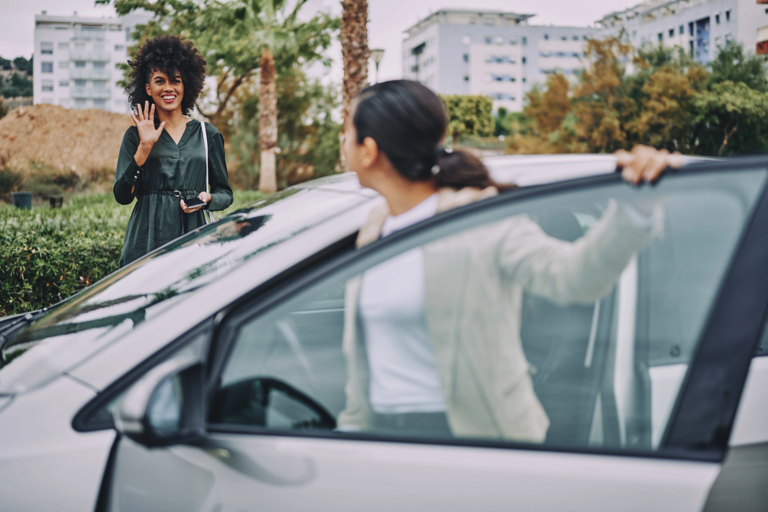 Women influence vehicle purchase decisions and are key to EVs hitting the tipping point, yet they are lagging behind as buyers. That's about to change.
In the US and China, women typically make up less than a third of EV buyers. That is despite signs that women are becoming increasingly influential in the industry.
While the automotive industry might have traditionally been seen as male — both in terms of consumers and as a profession — that is shifting. Women such as Stella Clarke, who has invented an EV that changes color when it needs charging, are powering innovations in the sector.
Perhaps there could be no more macho vehicle than the Ford pickup truck. The Ford F-150 is the most popular car in the US and the bestselling pickup truck in the world, and the overall market for these sorts of trucks is predominantly male. Some estimate it is as much as 90%.
Women heavily influence purchase decisions and they are key to EVs hitting the tipping point.
However, Linda Zhang is the main engineer behind an electric version of the iconic vehicle. Born in China, she moved to the US when she was eight years old. Once there, Zhang followed her father into a job at Ford where she has now worked for 26 years.
"Women heavily influence purchase decisions and they are key to EVs hitting the tipping point," she told a BBC podcast.
"When you take a look at EVs and how it compares to a petrol vehicle, it's actually a much simpler vehicle with a lot [fewer] moving parts, and it's a lot more fun to drive. And as women learn more about it, and it becomes more commonplace, then there will be more women adapting to EVs," she added.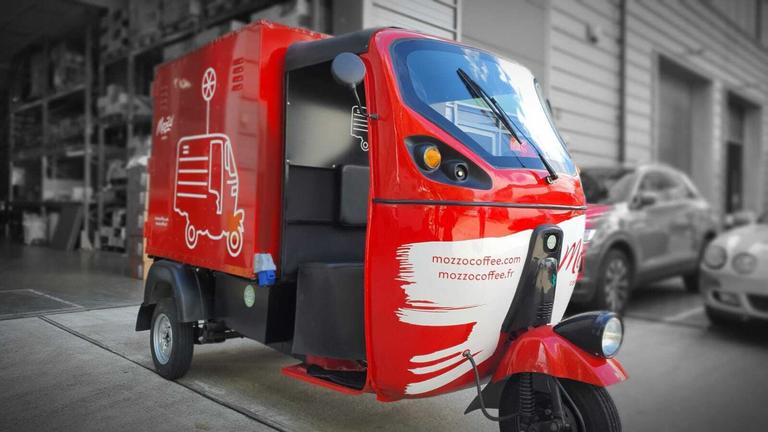 Leading the way
The EV industry is fast-growing and according to Sulajja Firodia Motwani, CEO of Kinetic Green, it offers great opportunities for women. Kinetic Green is based in Pune in India and specializes in electric three-wheelers and scooters.
She told the podcast: "The electric vehicle industry is being propelled forward by not cars, but scooters. A large percentage of women in India use scooters, so it is a matter of time before women lead the whole EV revolution."
She is not alone in her views. In India's Economic Times recently, recruiters reported that six of every 10 experts being hired in the EV sector today are women.
"Right now, it's very fashionable to be in an EV company," Motwani added. "Back in 2012 when I started, there were many more disbelievers than supporters. What really made me believe in this space was the green trend. My grandfather taught me to align your business with the larger, broader social themes, and I just felt there was a trend there."
That journey for Kinetic Green started with an electric tuk-tuk, the three-wheelers popular in India, and then moved to small delivery vehicles.
Linda Zhang's journey began working on electrification as part of Ford's corporate strategy back in 2005. Four years ago, she started working on the Ford F-150 Lighting.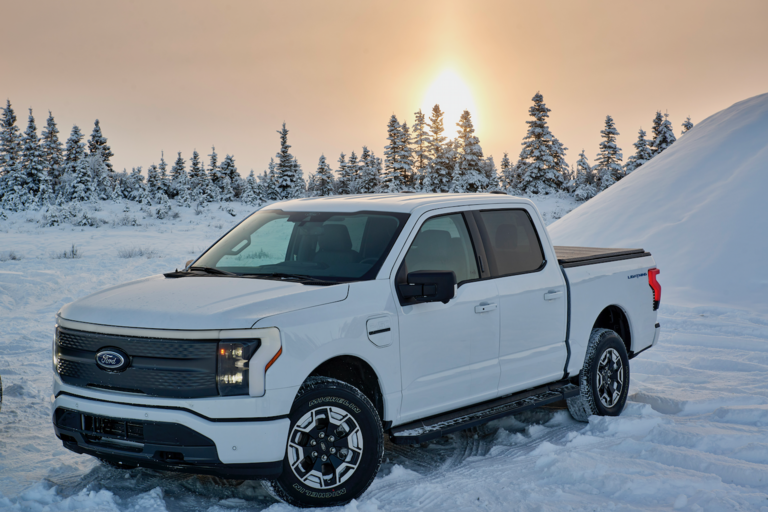 "It was about taking America's favorite vehicle and meeting our customers' needs, but also using technology to give them outstanding performance," she said.
Zhang and Motwani may sound like outliers, but they are typical of a new breed of female leaders in the EV industry.
Another example is Raven Hernandez, creator of Earth Rides, which is a ride-hailing app just for EVs in the US. As previously covered on HERE360, the old image of male-dominated mechanics is changing too, with the rise of all-female training facilities such as the On the Road Garage.
As the automotive industry goes through huge changes to align with our connected, electric future, it seems that women could be among the biggest winners.
Sign up for our newsletter
Why sign up:
Latest offers and discounts
Tailored content delivered weekly
Exclusive events
One click to unsubscribe