EV does it: have we reached the tipping point for electric vehicles?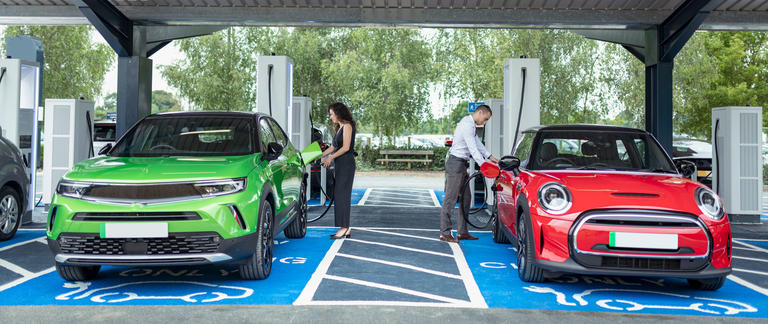 As World EV Day approaches, there are signs that fleets and individuals are turning to EVs like never before. HERE360 asks why, and what's next.
Have you noticed something? Depending on where you live, there are more and more electric vehicles (EVs) appearing on the streets. Not only are consumers opting for them as a vehicle of choice, but fleets for big names such as Amazon and Walmart are increasingly going electric.
If this is something you have spotted, then the numbers back it up. Nearly 10% of global car sales were electric in 2021, according to the International Energy Agency (IEA). This was four times the share in 2019 and brought the total number of EVs on our roads up to 16.5 million.
Meanwhile, electric vehicles will grow from 0.7% of the global light-duty vehicle (LDV) fleet in 2020 to 31% in 2050, reaching 672 million EVs, predicts the US Energy Information Administration (EIA). Manufacturers such as Daimler and Volvo have set ambitious targets for electrification by 2030.
"When EVs first came onto the scene, range anxiety and inadequate charging were big issues, but a lot of that has been solved now," said Ronak Amin, Product Marketing Manager for Connected Driving at HERE. He also highlighted the greater choice available to consumers.
Even American drivers, often drawn to bigger vehicles such as SUVs and pickup trucks, can choose from a Lucid Air, Mustang Mach E or Rivian pickup truck if they want. Gone are the days of a limited selection of high-end or small, light electric cars.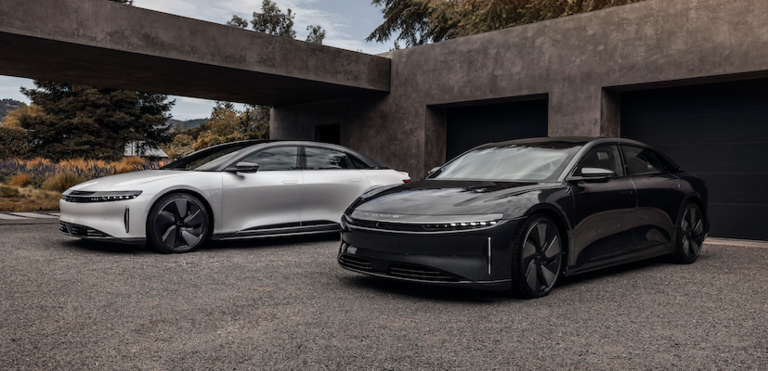 "I think the dynamic has really shifted and the costs have rationalized," Amin said. "The portfolio mix has helped drive sales, as cheaper models are now available. For example, the Tesla Model S was expensive for many, but the Model 3 has been an entry point for new consumers."
Five times more new EV models were available in 2021 than in 2015, increasing the attractiveness for purchasers. The number of EV models available on the market is around 450, according to the IEA.
Cheaper batteries, government incentives such as tax breaks, and consumer confidence have all led to what Bloomberg described as the tipping point for mass adoption of EVs, at least in the US. And while fuel prices will likely not always be this high, it "cannot hurt", Amin said, that EVs are cheaper to power in many locations.
For fleets operating on low margins, lower maintenance costs are appealing. EVs are more fuel-efficient and generally cheaper to run, plus many drivers report a smoother driving experience. Annual tax and maintenance costs are estimated to be 49% lower than for ICE models in the UK alone.
As sustainability increasingly becomes front of mind for investors and shareholders, logistics and retailer companies seek to boost their reputation by investing in EVs.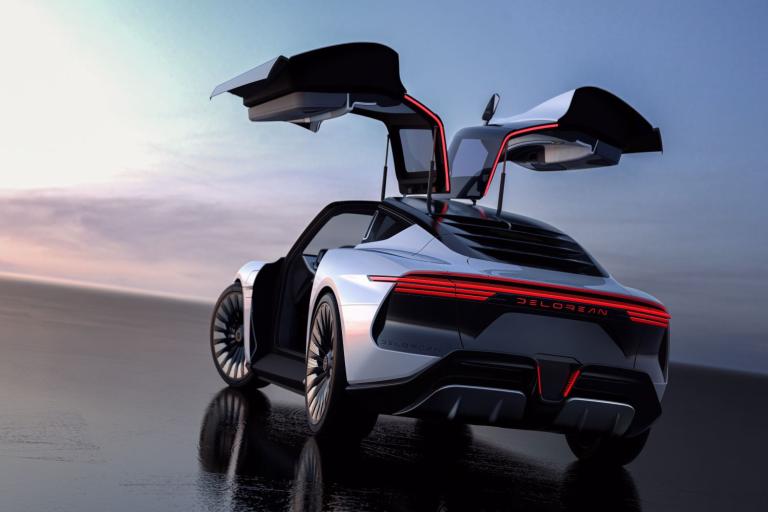 Streets ahead?
Sounds like good news for EVs? It is, but there are still obstacles that must be overcome before mass adoption is a reality everywhere.
The International Energy Agency (IEA) says that more needs to be done to meet 2030 and 2050 targets. Charging infrastructure might not be an issue for people who charge a second EV at home, but improvements are needed particularly for heavy-duty vehicles, which today have higher up-front costs than their diesel-powered equivalent. Electric heavy-duty vehicles have only really taken off at scale in China thus far.
The IEA says charging at home and workplace are likely to supply much of the demand overall, but the number of public chargepoints still needs to expand ninefold and reach over 15 million units in 2030 to meet the levels envisaged and provide consumers with adequate and convenient coverage. There is also wide variation between nations regarding charging infrastructure.
On top of that, supply chain issues have affected some parts needed for EVs. However, as Amin pointed out, these may be ironed out in the medium to long-term, as technology for batteries especially develops and opportunities to diversify are found.
If you haven't thought about going electric yet, it might just be time to get switched on.
Sign up for our newsletter
Why sign up:
Latest offers and discounts
Tailored content delivered weekly
Exclusive events
One click to unsubscribe