Why it's back to the future for EVs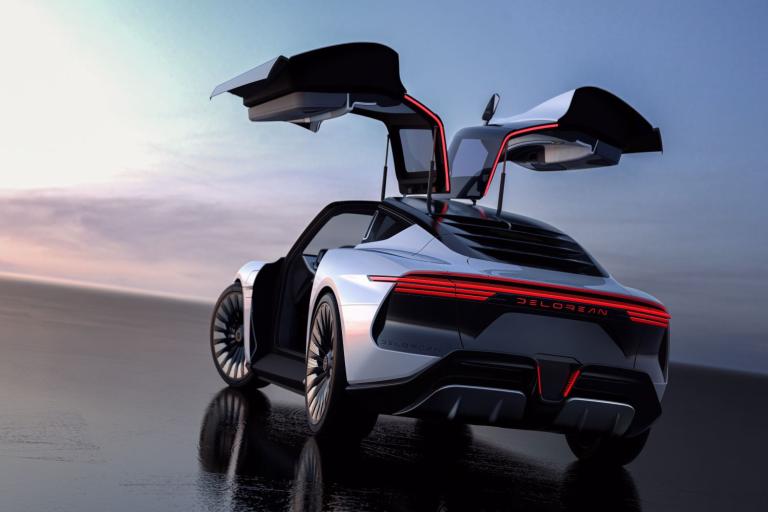 DeLorean's launch of the Alpha5 EV is the latest electric vehicle to hark back to much-loved legendary internal combustion vehicles. HERE360 asks what this means.
Top Gear presenter Jeremy Clarkson once said the Toyota Prius is the car he would get for his worst enemy. Outspoken Clarkson was making the point that cars that were better for the environment than internal combustion vehicles were not considered exciting to look at – or to drive. People chose them for the chance to reduce emissions, not for any other reason.
Fast forward to 2022, and it is quite a different story. Some estimates say the number of electric vehicle (EV) models available will double by 2024 in the US alone. They are often described as being smooth to drive, quick to accelerate and impossible to stall, making EVs popular with drivers once they have experienced them. With the choice out there now, it seems they are no longer considered the boring, worthy option, even by committed petrolheads.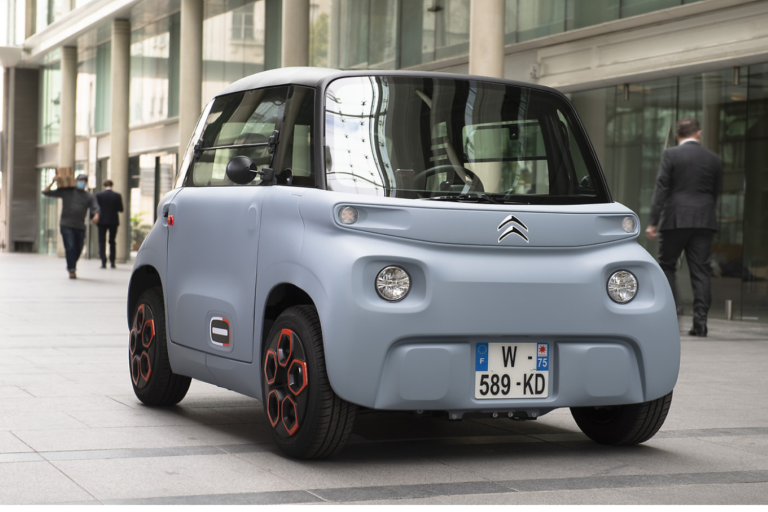 City slickers
The Renault Zoe was first released in Norway in 2014. For some, it epitomized the EV: a small, light, city runaround. This trend in EVs reached its peak with the zippy Citroen Ami, so tiny it has been described as a car-bike hybrid. The Zoe has meanwhile become a bestseller, seen as reliable and offering good range. However, the new DeLorean EV is quite a different beast to these nifty rides.
The Alpha5 can reach 88 miles per hour – the speed it needs to achieve to time travel, per movie lore – in 4.35 seconds. Its doors lift up like wings and it has a sleek exterior to rival any sports car. Limited production is set to begin in 2024. "There was this enormous responsibility to make sure we honored the history of the DeLorean brand, but an even greater responsibility in curating its future ... I think we did both with the Alpha5," said Chief Marketing Officer Troy Beetz in a statement. The Alpha5 is the stuff of dreams: not the car you would give to an enemy, by any stretch.
All aboard the magic bus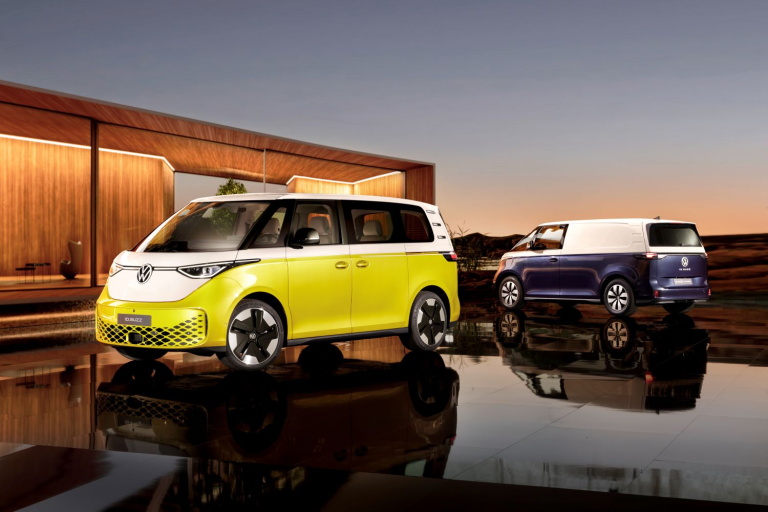 Linking the designs of these new, greener vehicles to popular or cult icons from motoring history is arguably a sign of greater acceptance of EVs. EVs can be a continuation of classic design tradition, not a breaking with the past. Where we are today marks a point in the evolution from innovative outlier to consumer-led preference for EVs.
And there are plenty of examples. The VW ID Buzz commemorates the VW Microbus, considered by many to be a classic design (and uses HERE maps). Hyundai launched two EVs last year that are based on retro 70s and 80s models regarded by many car lovers as iconic: the 1985 Grandeur luxury sedan and its first car, the Pony hatchback. One reviewer described them as "the best you'll see this year." What's more, the Hyundai Ioniq 5 has a solar panel that can charge the vehicle and other vehicles. It offers an intriguing hint that the charging innovations are only just beginning.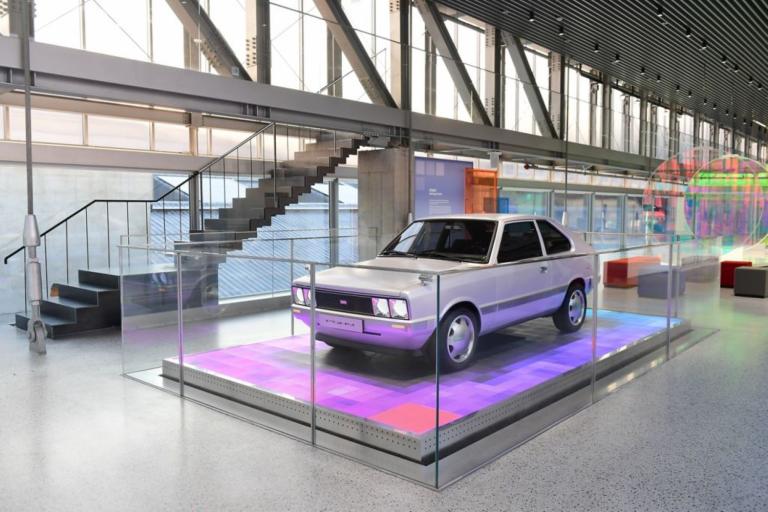 Classic tracks
Despite resistance from some quarters, there is now even a growing culture in converting classic cars into EVs. in the US, Richard Morgan converts old models into EVs to the owner's specifications. This is despite controversy about whether or not such conversions can still be said to be classic cars.
"The soundtrack of the engine is part of the experience of the car, and what makes it special," Wayne Scott, Director of the Federation of British Historic Vehicle Clubs, told the BBC. "Refitting that is like taking the best Rolling Stones album and remaking it on a Casio keyboard and trying to tell people it is the same experience."
Nevertheless, time marches forward. Even the ultimate macho motor in the US, the Ford pick-up truck, has been reinvented as an EV. Interestingly, the Ford F-150 Lighting is marketed along with Intelligent Backup Power, a way of powering your house during blackouts. This suggests the makers are appealing to the traditional pickup driver, who delights in being self-sufficient and resilient. It highlights again some of the new possibilities opened up with electric-powered vehicles.
Driving forward
Underpinning these developments is the increasing popularity of EVs. Global EV sales reached 6.75 million units in 2021, 108 % more than in 2020. This is still just a fraction of the total cars sold, but a substantial increase. Problems such as range anxiety - and finding a model you actually want to drive - are being consigned to the past. Technology, including digital maps and routing tools, can increase confidence for consumers. That, along with the tantalising options now available, seems likely to push EVs to the next stage. The past may not be forgotten but we are definitely entering a new, exciting era.
Sign up for our newsletter
Why sign up:
Latest offers and discounts
Tailored content delivered weekly
Exclusive events
One click to unsubscribe