Enrich and exchange location-centric data on HERE OLP Marketplace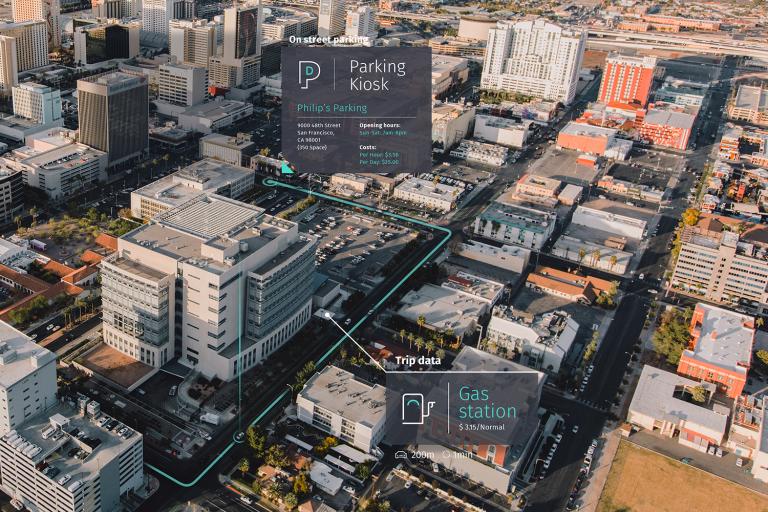 Introducing a simplified, secure and scalable way to aggregate, source and license location data with trusted third parties.
We are on a mission to make the HERE Open Location Platform — a cloud-based big data platform that accelerates the development and commercialization of innovative location-centric services and products across various industries — a veritable powerhouse for thousands of data-rich applications and solutions across industries, ultimately realizing the vision of an autonomous world for everyone.
A key component that will help us achieve that goal is HERE OLP Marketplace, a new hub for global location data exchange and enrichment. This ancillary platform gives companies and developers the opportunity to tap into shared location data at an unprecedented scale to create new solutions for people and enterprises worldwide.
Enhance and exchange
The ever-present deployment of sensors and connected devices across automotive, mobility, IoT and other industries are turbocharging a new, hyper-growth ecosystem of location-centric data. HERE OLP Marketplace offers a neutral, scalable environment designed to facilitate interaction and data exchange within this ecosystem.
Companies with a large collection of sensor data can easily share it through OLP Marketplace with other companies or developers, creating new location-based applications and solutions for people and enterprises. By simplifying the sourcing and licensing of data in a secure and controlled way that is compliant with privacy and security regulations, HERE OLP Marketplace accelerates data-driven innovation and speeds up time to market.
With HERE OLP Marketplace, data providers are able to share data in a secure General Data Protection Regulation (GDPR) privacy-compliant manner, pool data with trusted third parties to make the expanded data product more attractive, and access standards-based normalization and enrichment tools that help amplify the value of data. On the other hand, data consumers can build scalable applications and solutions by accessing standardized data from trusted global providers, licensing data that HERE aggregated and harmonized from multiple sources, and using tools for faster proof-of-concept and product development.
Get involved
HERE is offering up our own data to be leveraged by third parties on HERE OLP Marketplace. We are currently onboarding premium data providers who want full control over how their data is discovered and consumed, and data consumers who are looking to license such data at scale for building powerful applications and services.
Audi, BMW, ClearMotion, Daimler, DKV Euro Service and Moove.ai are among the first partners to utilize this innovative platform in their respective data strategies and partake in its many other benefits.
Interested in joining HERE OLP Marketplace? Get in touch with us by filling out this contact form: https://openlocation.here.com/contact.
If you are attending CES 2019 in Las Vegas and you would be interested to schedule an on-site meeting with our experts to discuss your specific needs related to Location technology, you can request your meeting here.
Sign up for our newsletter
Why sign up:
Latest offers and discounts
Tailored content delivered weekly
Exclusive events
One click to unsubscribe