HERE360 Listens: automotive CEOs on the future of the industry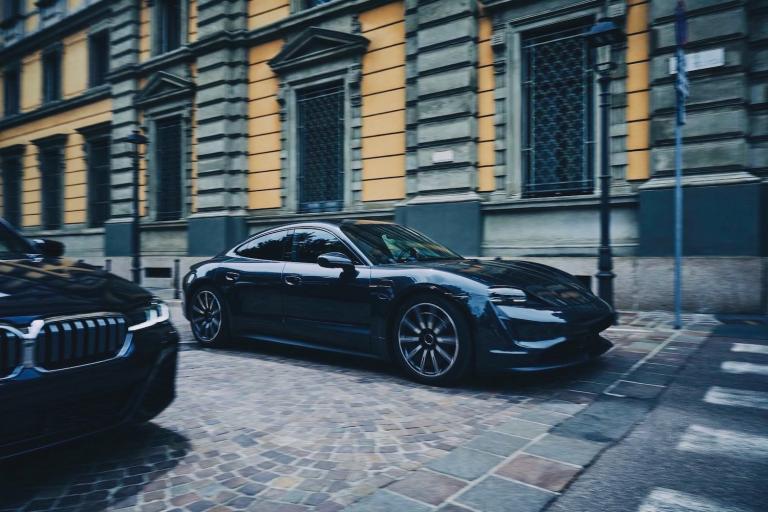 A recent podcast on The Verge has been cued up during our commute, featuring CEOS from tech disrupters, OEMS and US Secretary of Transportation Pete Buttigieg.
It is a critical time for the automotive industry. The prospect of self-driving cars looms, while vehicles are becoming ever more like computers thanks to the amount of software inside them. Many OEMs have ambitious targets for electrification, while tech disruptors such as Waymo are making headway into a traditional industry.
Electric vehicles are on the rise, but obstacles remain.
What's fascinating about this Decoder podcast — which features interviews with a lot of top CEOs and a transportation chief — is that no one is agreed. When to go electric, when we will see autonomous cars on the streets, and which services manufacturers will provide themselves: it is all up for grabs. This makes for fascinating listening and a great overview of where the motor vehicle is headed.
Who is on it?
In The Decoder podcast from the Verge, editor-in-chief Nilay Patel chats to Ford CEO Jim Farley, Polestar CEO Thomas Ingenlath, Jeep CEO Christian Meunier, and Herbert Diess, CEO of Volkswagen Group. He has also interviewed tech CEOs including Luminar CEO Austin Russell, Argo AI CEO Bryan Salesky, and Waymo CEO Tekedra Mawakana, and US Secretary of Transportation Pete Buttigieg.
Why is it interesting
From the horse's mouth, this gives you some of the biggest players' very different takes on today's challenges. From sharing data to the importance of maps in autonomous driving, this podcast gives insight into their approaches and vision. What becomes clear is that we are at a crossroads, where manufacturers must make decisions such as whether to make their own software, that will define the future of automotive.
What they had to say
Herbert Diess of Volkswagen said: "A car today is already 10 times more complex than a smartphone." He pointed out the challenge of today's vehicles, which must meet specific safety criteria that do not apply to other electronic devices.
Some set out bold intentions for the next few years. Jeep CEO Christian Meunier tells the podcast: "Jeep is going to become a purely electric brand in 10, 15, 20 years." Ford CEO Jim Farley pointed out that charging infrastructure will have to improve, for commercial vehicles as well as personal cars, before electric vehicles (EVs) can really take off.
US Transportation Secretary Pete Buttigieg can be heard promising to make this happen, at least in his jurisdiction. He said the state at the federal level has "an important role to play" to ensure the network serves everyone and not just those in profitable areas.
Another good point is raised by Diess: that EVs will only be truly net-zero when the energy in our power networks is 100% made from renewables.
More comprehensive coverage of charging points is key to the uptake of EVs.
These two issues, charging infrastructure and the need for clean energy, show how the automotive industry is dependent on other sectors, along with government, to make headway. However, there are some ambitious targets discussed here that show a powerful vision for the future from many leaders.
And underpinning much of this progress is location technology. Patel says: "As cars begin to drive themselves more and more, as there are more driver assistance features, things like maps become critically important to the operation of a car and telling the car where you want to go." 
From the maps powering highly automated vehicles to navigation systems developed specifically for EVs, spatial intelligence can help the automotive industry move forward.
Create the future of in-car experiences in a connected, electrified and digitalized world.
Sign up for our newsletter
Why sign up:
Latest offers and discounts
Tailored content delivered weekly
Exclusive events
One click to unsubscribe