Optimize the driving experience for fleet and private vehicles with our portfolio of dynamic content services
Deliver relevant information to your drivers about the road ahead, at the right moment. Access real-time data, aggregated on the HERE platform from multiple sources around the world – and delivered through one set of RESTful APIs.
Explore our services for dynamic content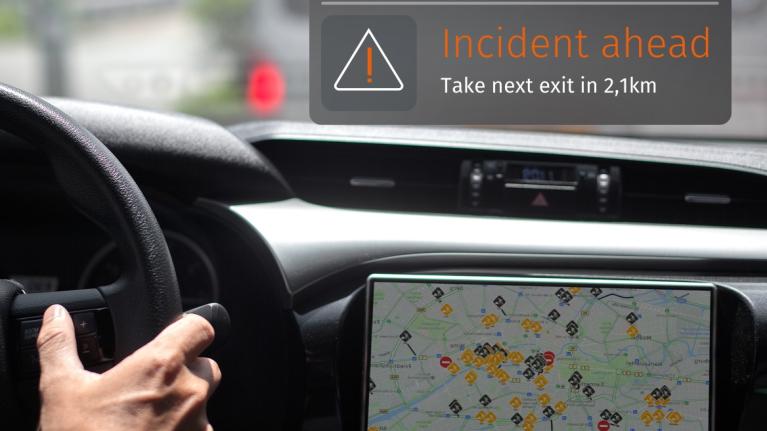 HERE Real-Time Traffic
Keep drivers informed and on the move, with access to real-time information on traffic flow, roadworks and accidents.
Helping truck drivers and operators make more informed decisions
Eleos integrates HERE live data for truck routing, navigation and real-time traffic into native iOS and Android apps for business customers.
HERE has packaged and delivered capabilities in a way that makes it easy to consume and utilize as we build our overall offering. That's very important to us.
Related products and services
Contact us
Learn more about how our dynamic map content can help you provide drivers with real-time information about the road ahead. Please fill out the form below and one of our experts will contact you.
*Required field. We will use your information according to our privacy policy.
Get started
Using dynamic content APIs in your apps and services you can enhance the driving experience with real-time information, helping drivers to arrive safely, comfortably and on schedule.