Volvo Trucks challenges developers in hackathon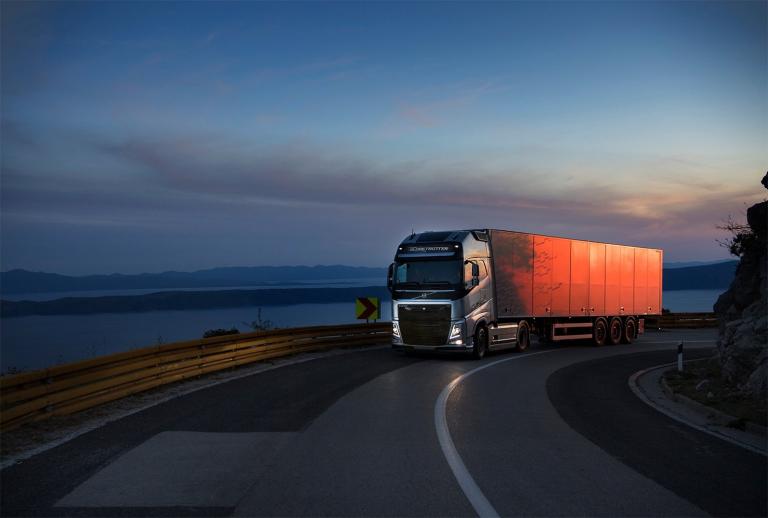 Take 50 participants on 11 teams in Belgium; give them 30 hours, different datasets, a slew of APIs and access to Dynafleet; then add the goal of exposing and reducing fleet trip costs, and what do you have? The Volvo Trucks hackathon.
Contracting the words hack and marathon, a hackathon gathers programmers, developers, students, mobility experts and startups to solve a problem, usually through software. In this case, the challenge was to help transport companies improve their daily operations by exposing road trip costs and finding a way to reduce them with an innovative out-of-the-box solution, while having a positive effect on mobility or safety.
In addition to data from location providers such as HERE, a partner of Volvo Trucks, three Belgian regions and Viapass provided a week's worth of anonymous movement data from the kilometer tax system.
Volvo Trucks' own Dynafleet data focusing on consumption, driving and rest times and real-time location was also used. The jury consisted of several Belgian officials and various representatives from Volvo Trucks, as well as industry experts.
And the winner is…
The winning idea was developed by five students on Team RouVolvo, Joris Beckers, Dries Blontrock, Valentin Carlan, Thomas Huybrechts and Arthur Janssens. The idea scored on innovation, feasibility and value for the end user. Winners receive a one-year incubation at Start It @KBC and a trip to Gothenburg, the home of Volvo Trucks.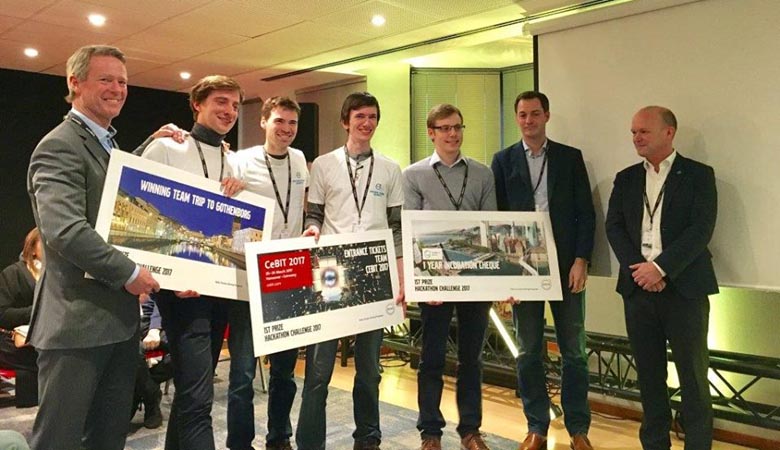 RouVolvo is a planning tool that proposes changes to the truck's route and schedule to mitigate unforeseen events like traffic, accidents or equipment failure. The solution uses real-time data, to show the cost effects immediately. User-friendly RouVolvo integrates data from API sources from DynaFleet, HERE and WAZE and helps planners make decisions as things happen.
Second prize went to Team Young Logistics with a strong technical planning calculation tool, combining a clear dynamic route model and a static cost model. Third prize went to Team Truck Backers for their tool to reduce costs based on dangerous driver behavior, cargo damage, loss and theft.
"The results of our Volvo Trucks Hackathon Challenge have surpassed our expectations," says Pieter De Bruyn, product support engineer at Volvo Trucks. "The enthusiasm of the teams and their creativity has led to very interesting and useful ideas. We're going to determine how we can further support this solution with Volvo Trucks."
Through the developer portal
At least half of the hackathon teams used HERE truck routing APIs, including RouVolvo. To access all the HERE APIs needed to build location-aware applications, participants signed up for a 90-day free trial at the HERE developer portal -- an offer available to anyone who wishes to try HERE services.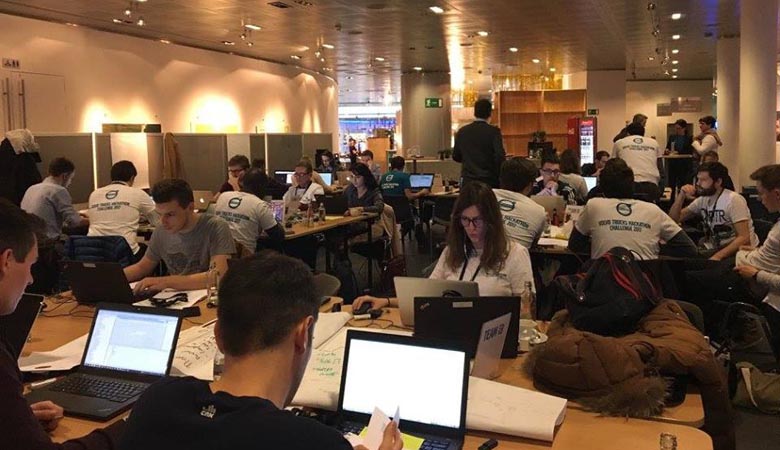 The truck routing API goes beyond just mapping drivers from point A to point B, with features that meet the unique needs of trucking. Information about a truck's height and weight, number of axles, trailer and cargo types can be included to enable the most efficient route planning and ensure a vehicle does not go down a restricted road or take out a bridge with too low clearance.
RouVolvo also leveraged HERE real-time traffic and accidents data, maps, toll segments information and geocoding.
"The winning app cleverly combined the Volvo Dynafleet solution with our powerful location platform," says Richard Süselbeck, developer advocate, HERE, "to build a dynamic, real-time optimization systems for trucks. Dispatchers would be able to calculate the cost of changing a route before making a move. These real-time cost features were very well received."
{{cta('c63047a3-ef52-44d9-abf5-803ab7e8ace4')}}
images credits: @VolvoTrucksHackathonChallenge
Sign up for our newsletter
Why sign up:
Latest offers and discounts
Tailored content delivered weekly
Exclusive events
One click to unsubscribe