Powering the Virgin Hyperloop One app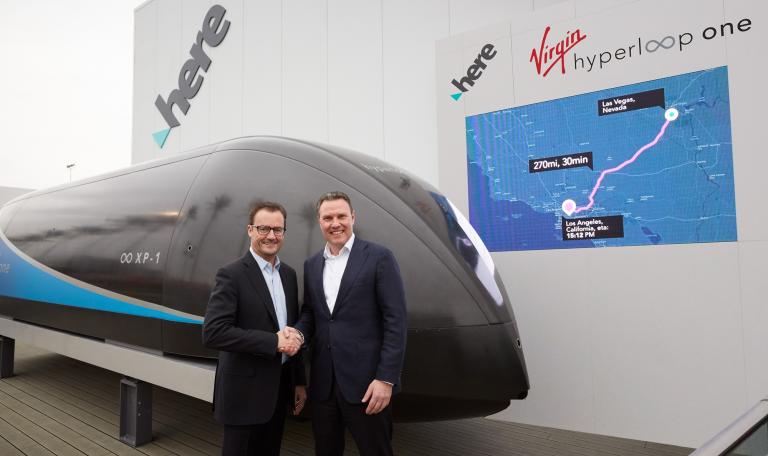 At Virgin Hyperloop One, we're building a greater mobility solution, and that solution requires a next-generation application.  The Virgin Hyperloop One app brings the intelligence and functionality of 5 apps into a single seamless experience – and it's powered by HERE.
Last week, I shared some thoughts on how we're planning to build for the future of transportation.  This week, at CES 2018, we've been sharing the Virgin Hyperloop One app with visitors to the HERE booth – and we're excited about how it's been received.
A Virgin Hyperloop One pod may travel up to 700 miles per hour, but the speed is just one part of a many other elements you'll encounter when you travel.  Thinking about where you're sitting or standing right now, and plotting out the course to the front door of your next destination involves a great many steps, and apps.
Recall the example I shared last week: traveling from Las Vegas, and planning a route all the way to dinner in Los Angeles. If I fly, I might user the airline app, a Lyft or Uber, and several other applications to navigate along the way.
To enable a seamless, on-demand travel experience, we're combining all the steps into a single connected experience.  That starts with being able to call for a Lyft or an Uber from within the Virgin Hyperloop One app, navigate to the closest Hyperloop portal, get indoor directions to the right pod, and continue to that final destination -- all in a single app.
Using multiple apps to travel presents another issue:  All of those separate apps are disconnected – unaware of each other.
When you can see each travel segment in a single intelligent application, when you connect all the dots, you can then start planning later elements of your journey intelligently.
Let's say you plan a trip to Los Angeles and opt to use Lyft to get to the Hyperloop portal.  Once you get into the car, the system knows how soon you'll likely arrive at the portal.  With that information, Hyperloop can optimize how soon the next pod to Los Angeles will depart.
Later, as you're approaching L.A. the app can alert another Lyft of your exact ETA, add the walking time from the pod to the pickup area, and have your car arrive at the same moment that you're ready to leave.  Combining all these elements into the one application doesn't only make for a friendlier user experience, it minimizes your travel time.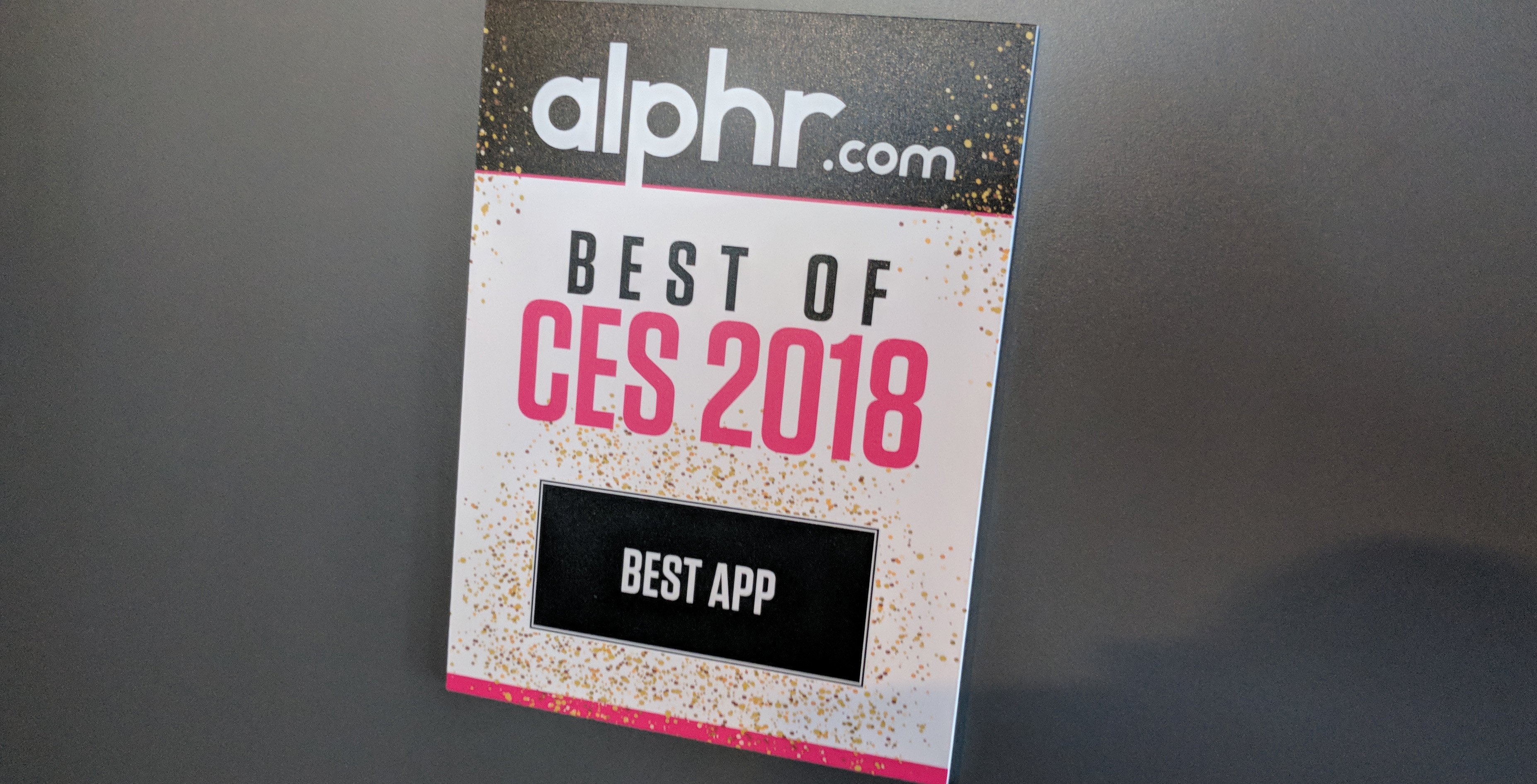 The location data needed to bring this to life is being provided by HERE, and it enables a host of other features.  For instance, when planning your trip, you could select if you want to get to a place via the fastest, the most inexpensive, or the greenest means of travel.  You can opt to walk, cycle, or take public transport as parts of the journey.
We've had a great week demonstrating the Virgin Hyperloop One app at the HERE booth at CES.  Look for the app to go live in 2018!
Sign up for our newsletter
Why sign up:
Latest offers and discounts
Tailored content delivered weekly
Exclusive events
One click to unsubscribe