The experience of Virgin Hyperloop One with HERE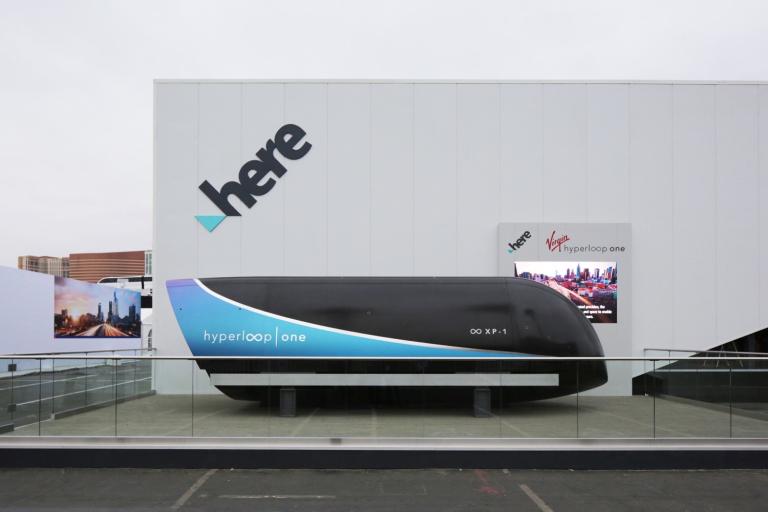 When we talk about a future vision for passenger experience at Virgin Hyperloop One, I think about it in two parts. The first is about solving challenges for travelers looking to find a new mode of transportation. The second is about intelligently growing and operating a system that maximizes ease for those same travelers as demand grows and offers unprecedented choice and customization. HERE is helping us do both.
At Virgin Hyperloop One, what we're building is a brand-new form of transportation. It's not simply about going fast (though traveling over 700MPH is going to be absolutely amazing). The true challenge we have to meet is opening up the availability of long-distance travel to more people. We have to do that in a way that enables them to leave their preconceptions of long-distance travel behind.
As an example, let's look at going from Las Vegas to Los Angeles. If I were to take that trip without a Hyperloop, I might consider driving, which is going to take a long period of time. Then, I have to decide how early I have to leave in order to avoid traffic as I get from one city to the other. (Do I have enough snacks to get there without stopping?)
Or, I could fly, but there are similar issues. What's the traffic to the airport, how much time will it take me to get there, and how long will I have to wait once I arrive?
We want to take all the anxiety out of this process. We want to give our travelers an optimized, dynamic travel solution. We're creating an effortless, dynamic, on-demand travel experience. HERE software has played a big part in developing that solution.
So, going back to my trip to Los Angeles, if I were to fly, I would have to use one app to call a Lyft or an Uber to get me to the airport. Then, I would have to get checked into my flight. When I arrived, I would need to find the best way into town, which might be a subway. Finally, I'll need to get to my final destination on foot. That's probably three or four different apps that I have to juggle back and forth.
What we're building in the Virgin Hyperloop One app is a system that combines all of those different apps into a single, intelligent solution that maps out the entire journey for the customer.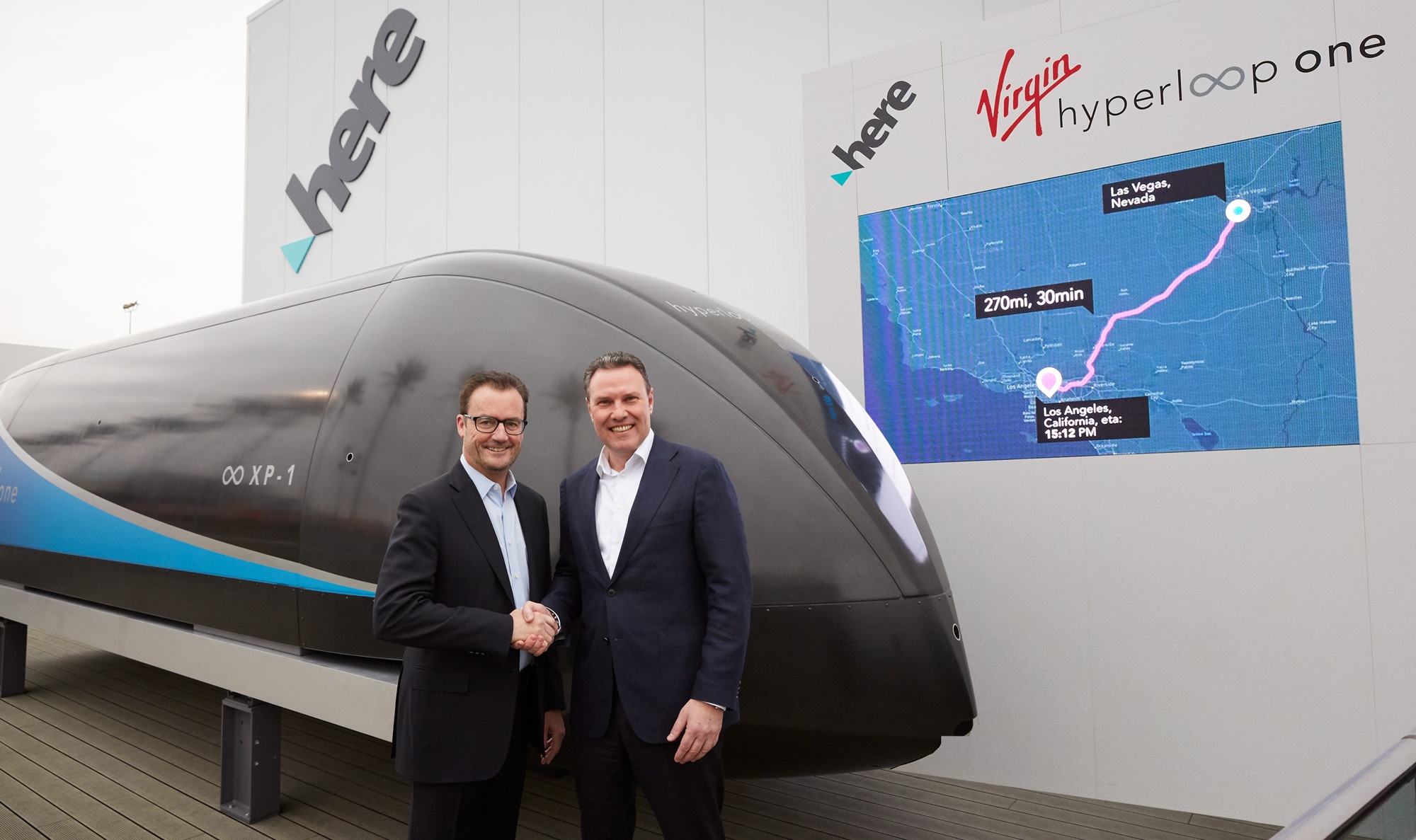 That solves the first challenge – giving travelers a new, easier mode of transportation. For the second challenge, how do we build this at scale? It's in the location intelligence. We want to know where the demands are for travel, and we want to organize that travel based on our customer needs.
If you arrive at an airport an hour early, or an hour late – one way or another- you're going to be spending some time waiting around. In our transportation system that uses intelligent location data, the Portal (where you embark onto your Hyperloop Pod) already knows what time you're going to arrive as soon as you get into your Lyft. By the time you get there, pod departures will adjust to accommodate the time that you arrive.
This is how the connected, Autonomous World is going to work, and we're excited to have HERE as a partner in building it.
This week, we're joining HERE at CES 2018 in Las Vegas, and we're bringing an actual Hyperloop pod with us from one of our local testing facilities. In fact, this particular pod holds the top speed record among our testing vehicles.
I hope you will come and see it, and also get a preview of the app we're designing for our future travelers.

Sign up for our newsletter
Why sign up:
Latest offers and discounts
Tailored content delivered weekly
Exclusive events
One click to unsubscribe