VergeSense integrates with HERE Venues to provide powerful spatial analytics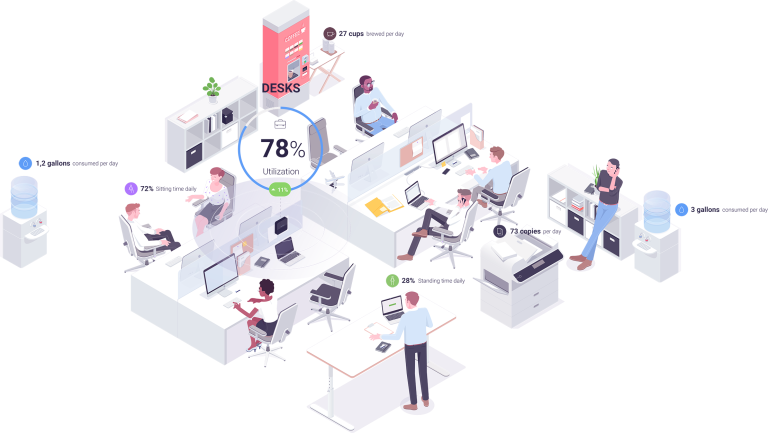 VergeSense, an AI powered sensor analytics platform, is using our robust map information to provide businesses with intelligent location analytics.
It's been a few months since we announced HERE's acquisition of indoor mapping firm Micello. Since then, our unified team has begun development on a robust product roadmap that enables our partners to dream up exciting solutions. It's been a ton of work and we're off to a great start. Our team has rallied behind our vision of mapping 'every space between the streets' – shopping malls, hospitals, universities, stadiums, factories, museums, airports and train stations, to name a few.
With the collective of our business partners, we're working with a range of industries that stretch between brand new technology start-ups, all the way up to Fortune 500 companies. Our partners operate in all kinds of industries including facility management, public safety, Internet-of-Things, business intelligence, indoor positioning and more.
Today, I'm very pleased to announce one of our newest partners: VergeSense.
VergeSense is an incredibly smart sensor platform which uses computer vision to measure the occupancy and utilization of indoor spaces. Their approach gives those in facility management and corporate real estate a robust, detailed look at how their indoor spaces are being used on a day-to-day basis.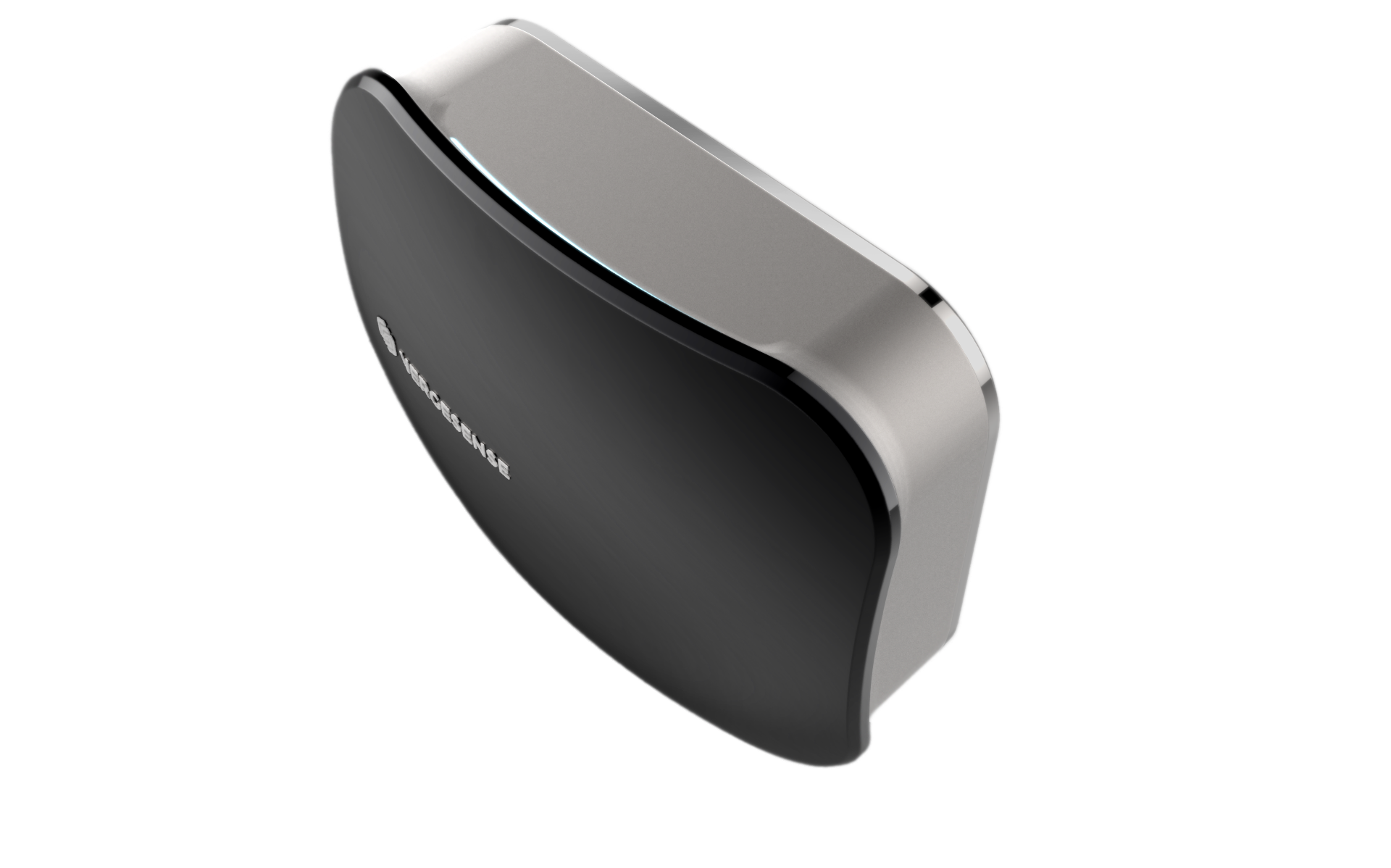 This is a process previously done with a quick visit by someone with a clipboard on a semi-annual basis. The solution that VergeSense has built uses a set of wireless sensors installed in the building that report into the cloud in real-time. Cloud communication happens over a cellular connection, enabling customers to install the system independent of their corporate network.
This approach provides historical data-over-time, which is far more accurate and valuable for companies making decisions about their workspaces – often the most expensive asset for the entire company.
Equipped with both historical and real-time data, the use cases for this technology quickly emerge.
Corporate real-estate managers can see utilization over time of their indoor spaces and optimize offices and conference rooms accordingly.
Companies that are adopting agile work environments where people frequently change desks or teams have a real-time view of what desks and spaces are available for teams and employees.
With a true occupancy count, you could even optimize heating and cooling with smart environment controls.
To create power tools for space utilization, VergeSense needed a map for their clients. VergeSense's intelligent sensor platform produces insightful charts and line graphs to tell the story of how spaces are being used. But after integrating with our technology, the most popular piece of the platform is now the map view.
Adding our venues maps platform into the VergeSense product took only a few hours of development time. From that point on, all the maps that our production team generated were instantly available and visible within the VergeSense portal. Subsequently, the VergeSense team incorporated the sensor location and data into the map, which enabled a powerful visualization experience for our mutual customers.
Using intelligence derived from their sensor data and network, VergeSense generates a real-time heat map and displays it over our venue maps hosted on the HERE platform. The resulting display can then be used as a primary navigation element in their client portal.
Using a map, the user interface becomes instantly and deeply intuitive: a system user can navigate through a floorplan, click on a conference room, and drill down into the historical data of how well that conference room has been utilized, by how many people, at what times, etc. All individual user data is anonymized to ensure privacy.
Being able to visualize data in a geospatial format is super powerful, as is being able to navigate and interpret what's happening in a building at any given time. This gives a recognizable view of a space, with meaningful real-time or historical data over time displayed in a way that can be quickly digested. It's a powerful tool that enables real estate managers to quickly make better decisions.
We'll be joining VergeSense and several other partners at IBCON 2018 in Las Vegas this week, and I invite you to visit us to learn more about how we're enabling companies to make smarter decisions by putting location intelligence to work.
Sign up for our newsletter
Why sign up:
Latest offers and discounts
Tailored content delivered weekly
Exclusive events
One click to unsubscribe