The ultimate guide to HERE WeGo, 2016 edition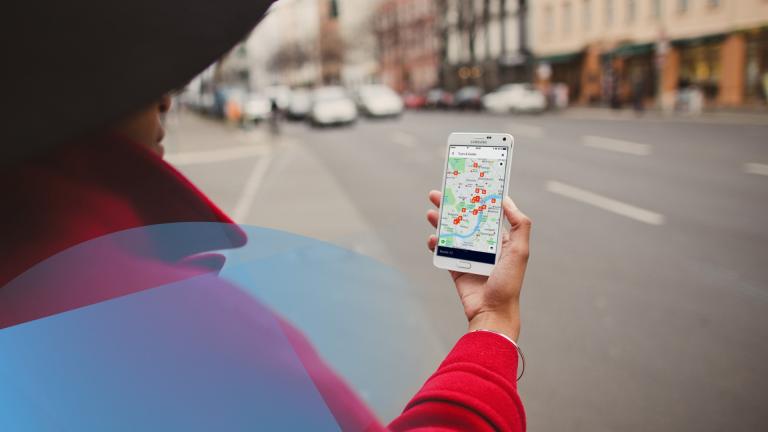 Note: This article was based on an older version of our HERE WeGo app and the content might no longer be accurate. Find out more information on the latest version of
HERE WeGo
.
Whether you're commuting to work by car, looking to car share or catch the right train, a shopper wanting a bus or taxi, or you simply want to take the best route on your bike, according to Buzzfeed HERE WeGo is the app you need to get around.
And if you're planning to travel during the holiday season, CarpeTravel recommends HERE WeGo to make sure you always have a map with you, even if your phone is offline.
Let's have a look at how to make the most out of HERE WeGo.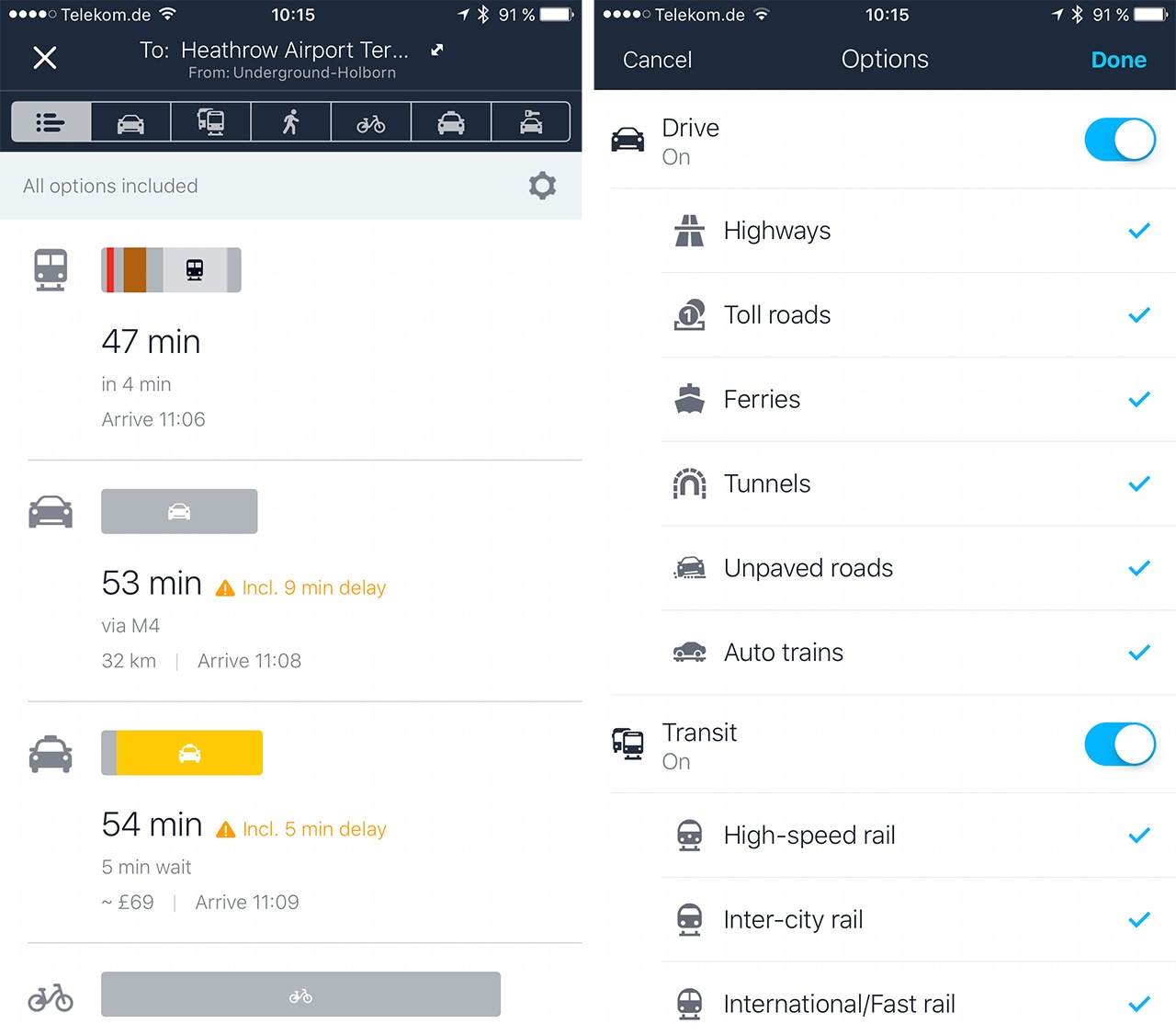 How to find the optimal way to get there
Once you've opened HERE WeGo, entered a destination and tapped the route icon, you'll be presented with a list of different travel options. The optimal route shows at the top, and it's generally driving, but once traffic is factored in, HERE WeGo may recommend cycling or public transport as better alternatives.
You can get routes for Drive, Transit, Walk, Bicycle, Taxi and Ridesharing, Carsharing powered by Car2Go and more options are coming soon. If you don't own a car or you simply don't want to see routes that include public transit, you'll be able to remove them from the list so HERE WeGo only offers up the routes relevant to you. You can exclude any mode of transport or adjust more options using the cog at the top-right to get to the settings screen.
How to search for your destination
Setting the destination in the first place is also easy – all you have to do is enter an address or place name into the 'Where to' box at the top (or pick from a previous destination), or you can tap and hold anywhere on the map to access shortcuts including Collections, the ability to share the location and to head straight to the directions.
How to explore nearby places or services
You can also tap the 'Nearby' button at the bottom of the screen to access a comprehensive points of interest list, with content provided by HERE including ATM and Banks, Car Rental, Eat and Drink, Parking, Gasoline, Pharmacies and Cabstands. We've also got content from external providers, including Wikipedia Sights, GetYourGuide, with new features including Racemappr and Viator, and Android fans can also benefit from Parkpocket.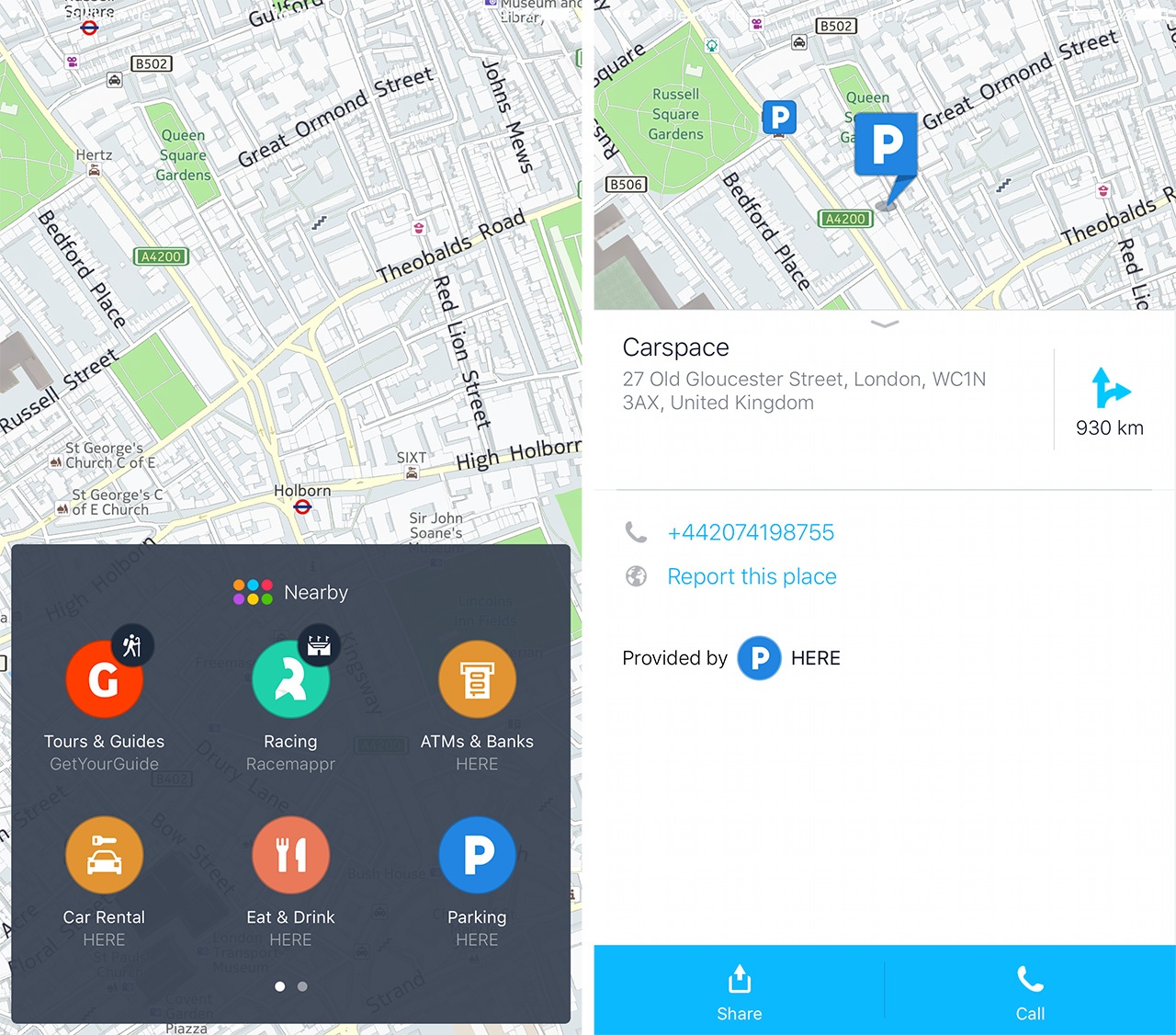 HERE WeGo on iOS also includes 3D Touch functionality, and with an integrated 'Home' function offered by Apple's Spotlight search (just swipe down from the bottom of the screen and start typing 'home') it's now easier than ever to head home using your iPhone.
How to keep HERE WeGo up to date
The app is regularly updated with bug fixes, and new features are also sometimes rolled out gradually, and if you haven't seen some of the new offerings so far, just wait. If you want to try out the latest features before anyone else visit HERE at CES 2017 Central Plaza, booth #CP-2. On Android, you can also join our beta program.
We also update our offline maps regularly, so make sure you've always downloaded the latest versions. If you're a fan of trains and buses, you'll be happy to hear that transit updates are delivered continuously and automatically, so you will get all the latest updates without having to do a thing.
What's your favourite way to get around?
Note: This article was based on an older version of our HERE WeGo app and the content might no longer be accurate. Find out more information on the latest version of HERE WeGo.
Sign up for our newsletter
Why sign up:
Latest offers and discounts
Tailored content delivered weekly
Exclusive events
One click to unsubscribe