Retailers aim to know what you want even before you do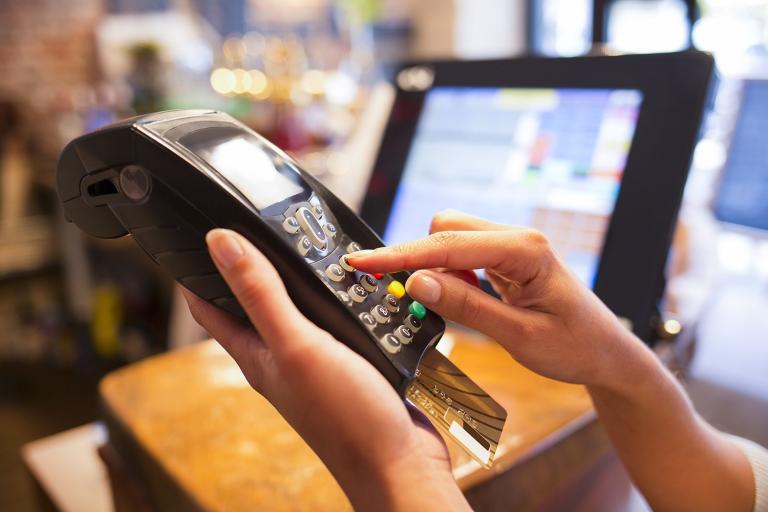 Digital technology continues to disrupt the retail industry — disabling tradition and enabling innovation.
Capturing share is increasingly dependent on knowing what consumers want even before they walk in stores or open their browsers, and is realized through context and prediction powered by the IoT and big data.
Setting the technology stage for the store of the future and the industry, is the annual National Retail Federation (NRF) Big Show, where over 35,000 retailers, technology and service providers and media come together.
At HERE, we live for the IoT and know that autonomous vehicles will depend on data to safely and reliably operate. We also believe that a collaborative data platform is necessary to create new ways of seeing the world.
Inspired by the NRF show, we decided to take a look at how these trends are playing out in retail and discover what a few of our technology partners, who also work in the retail space, introduced at the show.
Retail trends
From the birth of eCommerce to the ubiquity of connectivity and proliferation of mobile devices, retail has been one of the most-disrupted industries. Many organizations have folded under the pressure to change quickly, and those that remain, even the most successful, still struggle to satisfy the new consumer mindset and keep pace with 24/7 demand.
Still, the same technologies that brought down a few giants are making titans out of others and paving the way for new players. Those winning the market are leveraging the IoT and data to provide the ultimate customer experience in every channel.  This starts with knowing the consumer and communicating that understanding with the individual in mind.
"It [the show] was a whirlwind of information, new innovations and technologies — many of which revolved around one word: personalization," according to Claudia Tirico, features editor, Retail TouchPoints.
ABI Research says that a combination of technologies, and the industry's hot topics are an essential step in the move to retail IoT, resulting in ways to deliver new services to customers, streamline processes, measure performance and drive new revenue.
The firm's report, "Smart Retail: Predictions for 2018," identifies a number of key trends that will shape in-store retail IoT including 3D sensing, handset-based SLAM technologies, attribution/retargeting, next-generation labels and signage, PWAs, the physical web and the death of native app, real-time, in-store inventory management and customer and product analytics.
Intel at NRF show
Intel is planned to be one of HERE's latest investors, and its investments don't stop there. The company plans to devote $100 million to the retail industry over the next five years. In a keynote presentation, Intel CEO Brian Krzanich highlighted the important role of data and smart and connected solutions in transforming the industry and introduced the Intel Responsive Retail Platform.
The new horizontal platform helps create flexible, scalable and innovative solutions and integrates retail hardware, software, APIs and sensors in a standardized way. It features real-time, automated actions for store employees, products and customers, brings together islands of technology across brick-and-mortar and online stores and reduces the cost and time to deploy new services.
Samsung at NRF show
RIS News put Samsung on top of its "had-to-see booths" list. Samsung's IoT-inspired retail solutions brought together beacon technology, intelligent signage that recognizes shoppers and personalizes the content displayed accordingly, smartphones, tablets and wearables, Knox security and wireless infrastructure, with additional software and services, demonstrating transformative digital experiences that bridge online and in-store shopping technologies.
Kevin Gilroy, executive vice president and head of Samsung Business says, "Customer satisfaction remains king in the retail world, and having the right retail technology to create an exceptional customer experience is a critical component of increasing sales and building loyalty."
SAP at NRF show
To help retailers meet the demands of a digital economy and omnichannel retailing, SAP released SAP S/4HANA Retail for merchandise management solution — an industry-specific version of the SAP S/4HANA product line.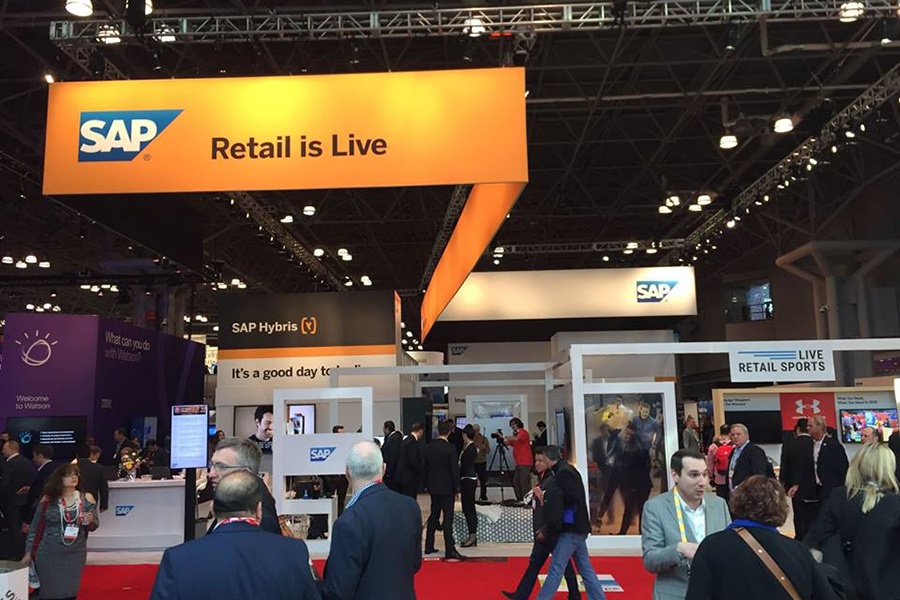 The solution supports all core retail processes and provides insights into operational data to empower users with contextual, real-time information for faster and better decision-making, allowing retailers to deliver a better consumer experience.
For more on retail technology's biggest show, check out NRF's recap page.
Sign up for our newsletter
Why sign up:
Latest offers and discounts
Tailored content delivered weekly
Exclusive events
One click to unsubscribe