Paris to ban traffic from city center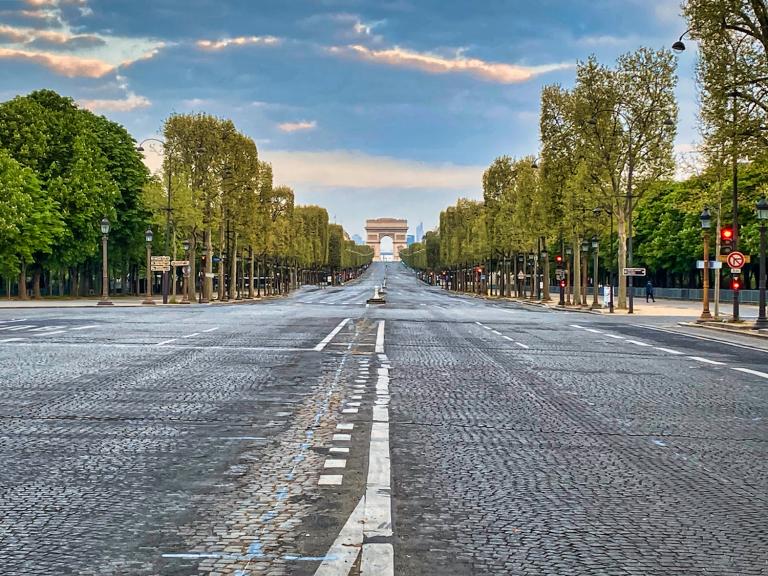 A decision to close off four districts in the center of Paris to most traffic by 2022 heralds a new way of thinking about cities and how we move around them.
Paris is set to ban traffic from the city center by 2022, in a move which would give priority to pedestrians, cyclists and public transportation instead.
The plan to drastically reduce car traffic in the center of the French capital has been put forward by the city council.
The scheme would ban through traffic in four central districts.
The low-traffic zone will result in a "less polluted, greener, more peaceful and safer city", the council said.
During the pandemic, Paris added hundreds of kilometers of cycle lanes.
Mayor Anne Hidalgo was re-elected last year on a platform of creating the "15-minute city". The thinking behind this was to make it easier for residents to access shops, schools and services within a quarter of an hour from home, either on foot or by bicycle.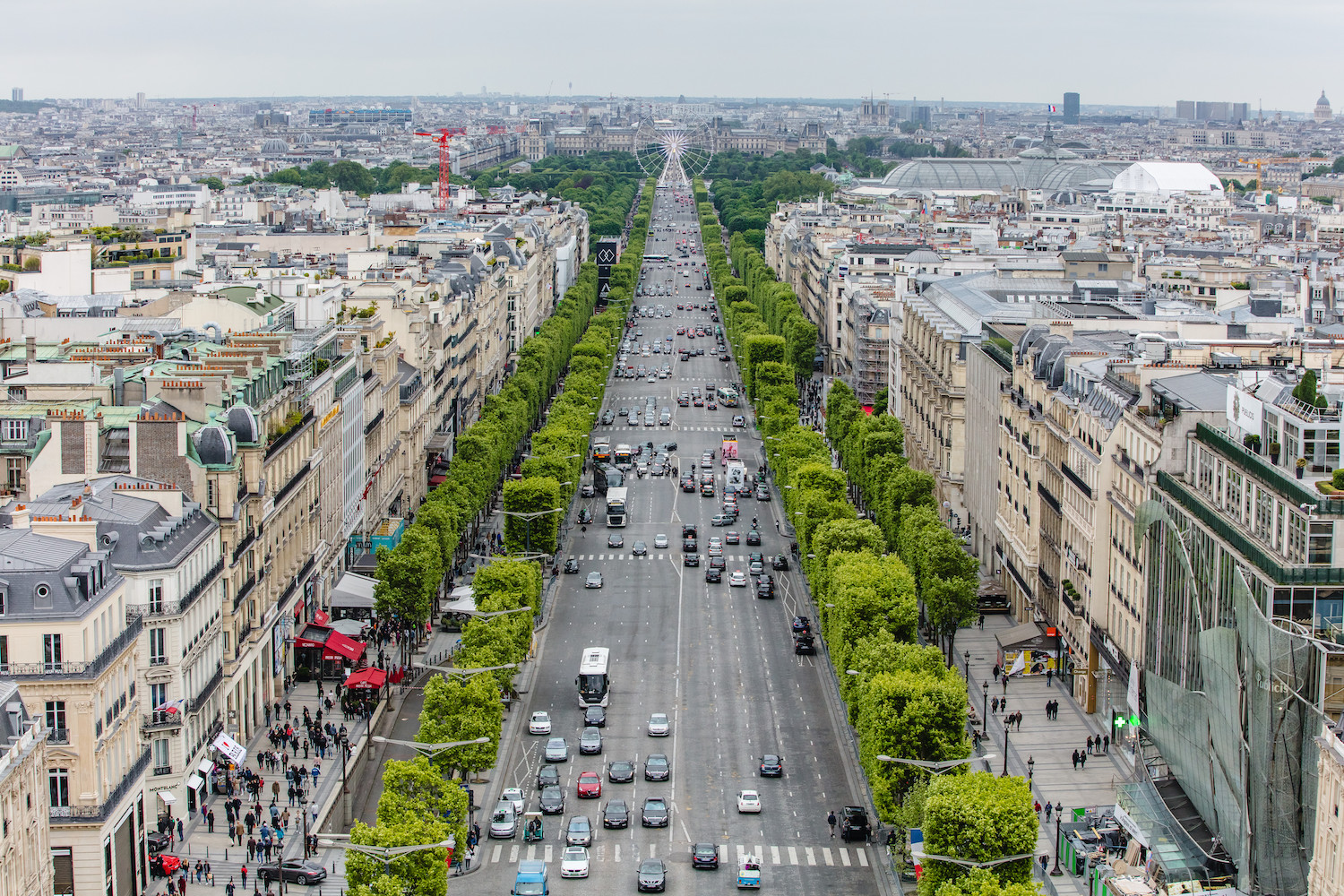 The Avenue des Champs-Elysées is usually one of the busiest roads in the world.
The move is one of the strongest to suggest many cities are rebuilding back differently following the pandemic.
Previous attempts to address smog in Paris included banning cars from the Avenue des Champs Elysées on the first Sunday of every month.
People who live in the relevant districts, taxis, traders and people with reduced mobility will still be able to travel by car in those areas.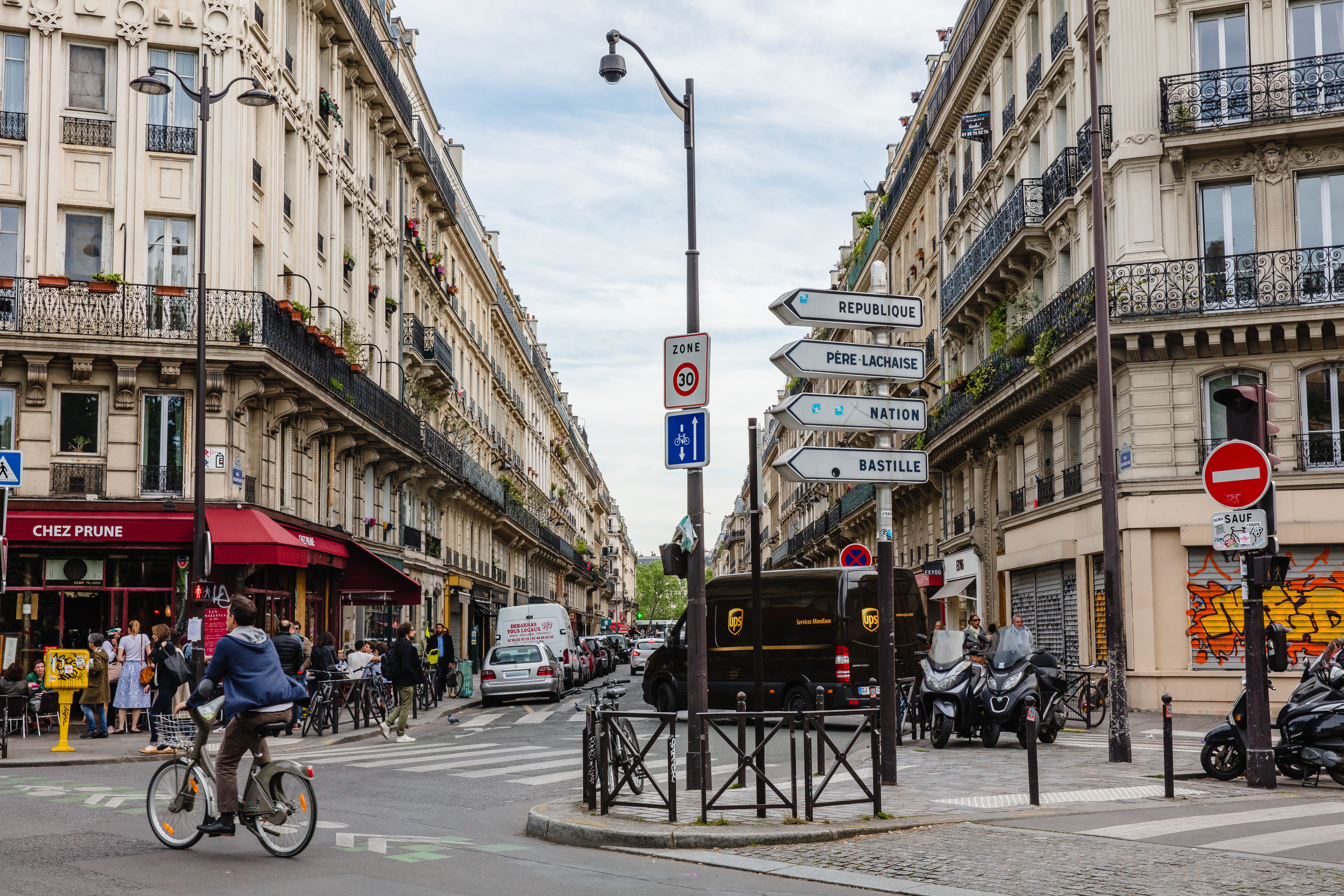 Read more: The 15-minute infrastructure trend that could change public transit as we know it
Allez-y
It might seem like a bold move, but experts believe Paris will not be the last city authority to legislate to meet emissions targets and radically rethink transportation.
"This is going to be the trend," said Tamara Ciullo, Senior Product Marketing Specialist at HERE Technologies.
"What we see in Paris, will soon be replicated in other cities around the globe. In the UK it is part of the green plan to ban new petrol and diesel car sales by 2030. I don't think this will be enough for our cities and we will still face the same problem of congested city centers. Radical regulation is the only real way forward."
And while city centers are often reasonably well connected, coverage starts to get patchy once people move outside of the inner zones.
"We need to get public transportation connected with on-demand private transportation, especially outside city centers," Tamara said. "We will need to think about integrating both the best way possible, as currently the most profitable area for both scheduled and on-demand mobility is within city centers. Nobody really wants to serve the outer areas."
On-demand shuttle buses could help to plug this gap in many cities.
"In Paris, 66% of the public space is streets for cars. But individual cars move only 17% of the population. And each one of the cars, we found, has only two people in it. This is the total opposite to the concept of hyper-proximity."
Ride-hailing apps have become popular in cities, but they often add to the congestion problem since many take up space on the road but may only be transporting one or two passengers at a time.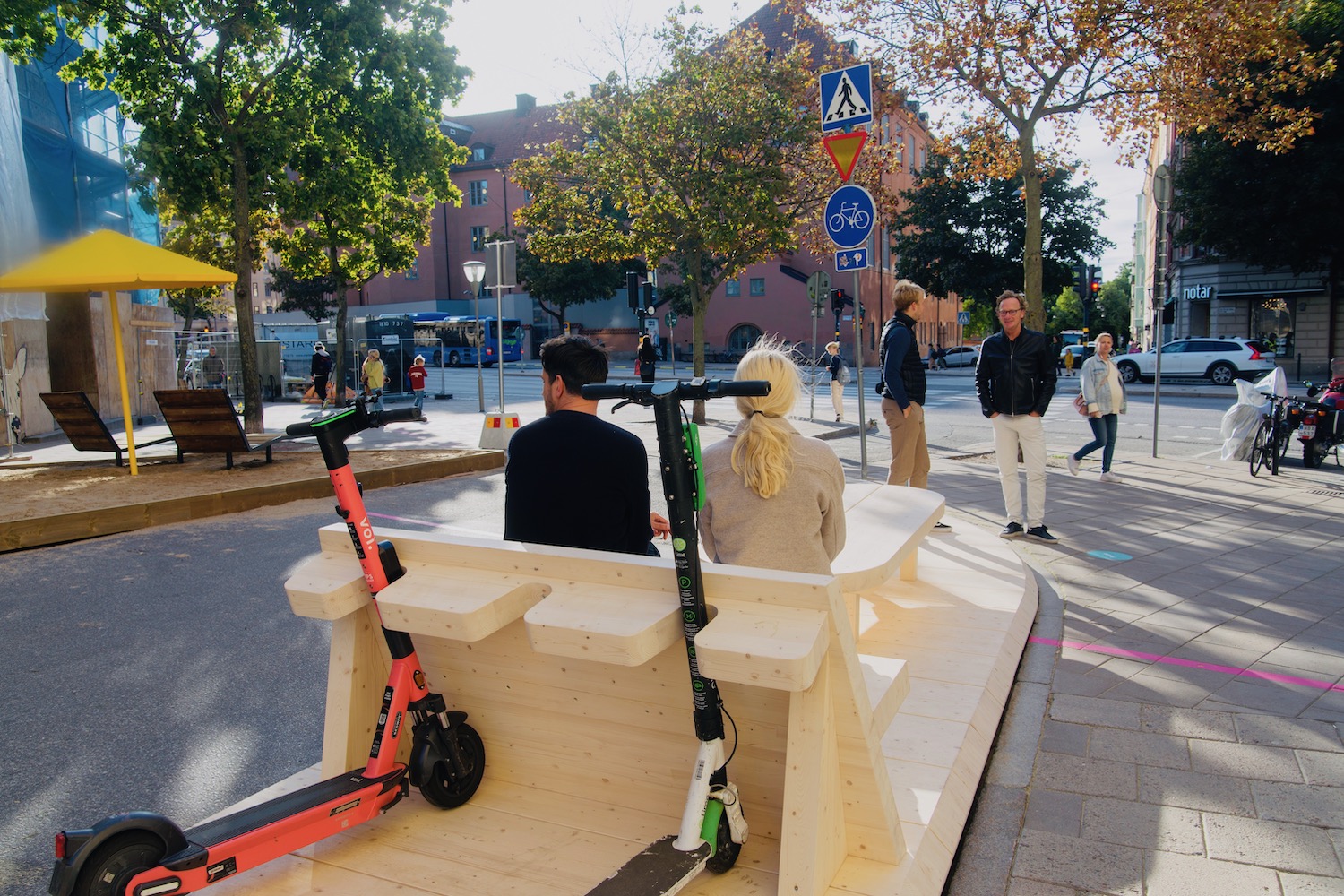 Read more: Sweden's one-minute success story
Mind the gap
Before urban planners can make changes to public transportation, they need to understand where the population is not currently well-served by public transportation options.
Heavy use of personal cars in an area might suggest that coverage improvements are required, such as higher train frequency, or that the public transport is not seen as convenient - for instance, if it is too crowded. Looking at population density could provide some valuable insights on this.
Information such as traffic data can help with this.
What stands out in most cities now is how inconvenient transport is when compared to other services consumers use, Tamara pointed out.
"I could get a toothbrush delivered to my house probably within the next 10 minutes. And it all happens with one click, but transportation does not," she said.
"It is especially difficult for the younger generation to understand that. Public transportation is not convenient, and it is not perceived as being an enjoyable experience, because it does not happen on your terms."
HERE can help with intermodal journey planning as more cities start to follow Paris' example and rethink how people move around them to make it more sustainable, convenient and safer. While not all proposals will be as radical as this one, transformation does seem inevitable.
Expect to see changes to a city center near you very soon.
Optimize operations and journey planning for on-demand and scheduled mobility.
Sign up for our newsletter
Why sign up:
Latest offers and discounts
Tailored content delivered weekly
Exclusive events
One click to unsubscribe