Our culture of inclusion, diversity and belonging has a name: I belong HERE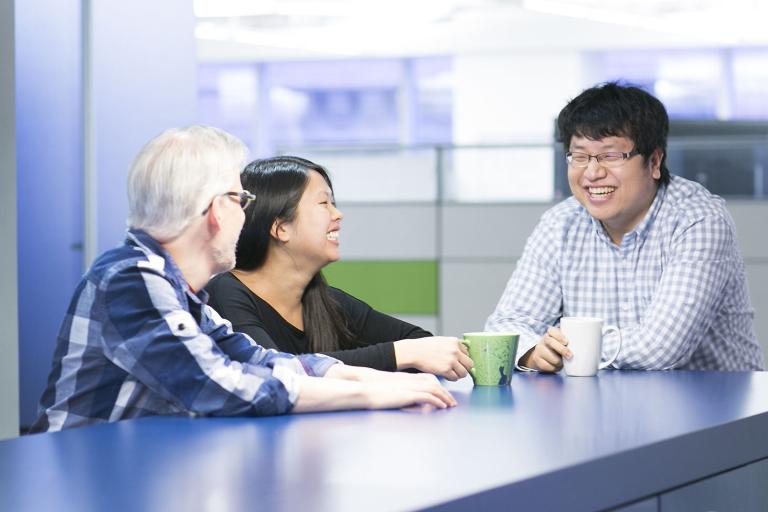 HERE's vision is to enable an Autonomous World for everyone. To achieve this, we're committed to creating a culture that embraces inclusion, diversity and belonging for everyone.
For us, this means leveraging our individual uniqueness to achieve our business goals. We proudly embrace diverse perspectives, backgrounds and experiences, enabling us to drive stronger ideas and greater innovations. Most importantly, we're nurturing a culture where everyone feels they belong and has a sense of connection to our company, our mission and each other.
At HERE, we're committed to:
Unleashing the unique talents of our teams, making HERE an open place for anyone and everyone
Driving innovation and embracing diversity of perspectives and experiences
Equality across our spectrum of differences. We will advocate for all and champion under-represented voices
As a result of our commitment, we have been recognized as a "Best Place to Work" for LGBTQ Equality by the Human Rights Campaign (HRC) for the sixth consecutive year.
We are proud and honored to have earned a 100% score on the 2018 HRC Corporate Equality Index. An inclusive environment where opportunities are boundless for everyone and diverse perspectives are embraced are important to us - we are one team united, made greater by the sum of our passion and talent.
Building a culture of belonging is an imperative for us as a business, and as an employer in the global marketplace. To fulfill our mission, we foster a culture where the uniqueness and creativity from individual employees fuels our success and allows each of us to Be True to who we are.
As we drive innovation to realize an Autonomous World for everyone… we want our employees, our partners and our customers to always feel "I belong HERE".
" rel=" noopener" target="_blank">

Sign up for our newsletter
Why sign up:
Latest offers and discounts
Tailored content delivered weekly
Exclusive events
One click to unsubscribe