NIRA Dynamics: We are only at the starting point of what we can do with ADAS data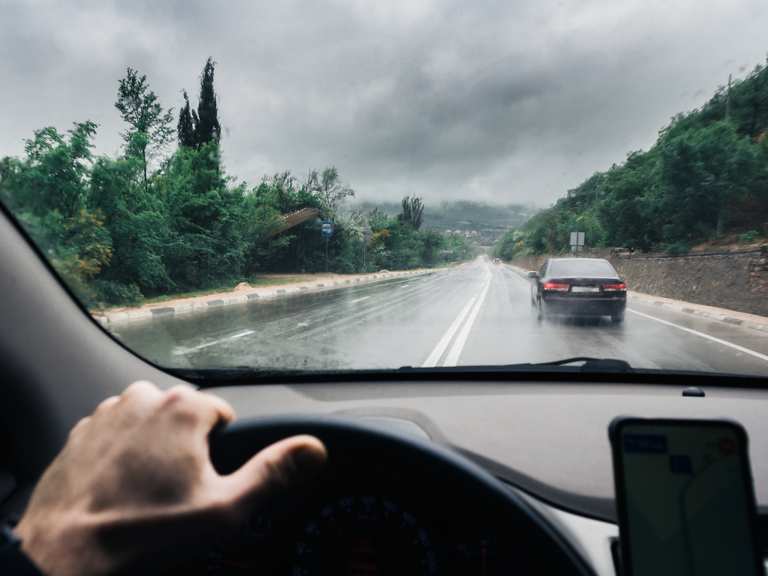 Vehicles produce more data than ever. But how do you use that to improve the driving experience, and what is the best way to present that to the driver?
ADAS data can help make driving safer, drive efficiencies, help to streamline operations and improve the driving experience — but many organizations are not realizing its true potential yet.
NIRA Dynamics, a Swedish company focusing on research and development of signal processing and control systems for the automotive industry, aims to address this.
At HERE Directions 2023, CEO Lisa Abom will lead a session on strategies to unlock the power of ADAS data. She will explain what kind of data we can use, and for what purpose.
NIRA Dynamics might be best known for its Tire Pressure Monitoring Systems (TPMS). However, the HERE partner is also developing a whole range of safety alerts and other innovations that will contribute to the next level of mobility.
HERE360 caught up with Lisa Abom ahead of the event in November to find out more.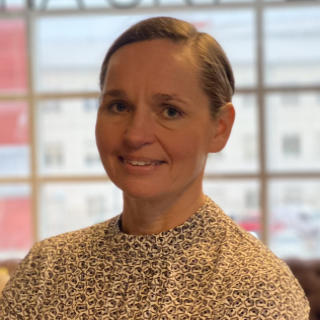 Hi Lisa. The last time we spoke to NIRA Dynamics was at CES, when we were presenting our work together on
Road Safety Alerts
for motorbike riders. What is new since then?
"We are continuing to explore the connected vehicle segment and adding more features to that. We are looking at new datasets and how we can utilize more data, to build features that customers are asking for. In the road safety segment, we are adding new features such as hydroplaning and low visibility."
Do you think there is a lot of untapped potential in how we could use this data to make driving safer and more sustainable, for example?
"I think we are still really at the starting point in this area. While fully autonomous driving might be quite far off in the future, right now it is about supporting the driver and making their life easier. We are still exploring ADAS and all its possibilities."
Can you give us some examples of the data you can get from the vehicle and what you can do with it?
"More advanced sensors around the car will give us better and better information. Microphones outside the car will eventually pick up sirens from emergency vehicles, to let you know you need to move to the side of the road. 
"As a human, you have all the senses interconnected. You put them all together to form an understanding of the environment. Now we need to get to the point where the car has the same level of perception."
How important is the way we present this information to the driver?
"Anything that could distract the driver is potentially a hazard. One of the reasons it is more challenging in some ways to be in this intermediate position between full autonomy and driver assistance is that we must be careful not to overload the driver. 
"A computer can't get overloaded in the same way. It is always the car manufacturer that makes the final driver interface, but what we have to do is make sure we are pulling out the right information for them at the right time. 
"You need very good feedback systems to find out what is helping the driver and what is disturbing them and refine it from there. You shouldn't be afraid to be bold and start testing things, as long as it is done safely."
How important are partnerships in creating these innovations?
'Partnerships have been super important to us as a small company. Firstly, the OEMs supply their data, and test and utilize it for real, then the HERE platform allows us to put our hazard warnings across the map layer that HERE provides. That wouldn't be possible without our partnerships."
When you think about the number of suppliers that contribute to the average vehicle, it is immensely complex, isn't it? You can see that a lot of these solutions wouldn't be possible unless people worked together.
"I think that's absolutely true. A game-changer in the industry is the move toward software-defined vehicles. There has been a lot of thinking back on forth about where the interfaces are between the different partners. Who does what, in other words, and what are their core competencies? 
"Before, it was much easier: the OEMs made the physical design of the car and the touch and feel of it, and the suppliers provided the parts to make this happen. Now it's a bit different. The OEM is building the architecture, and the suppliers can provide the touch and feel of the vehicle."
Do you think vehicles will start to offer a more personalized experience, as we see with other kinds of tech now?
"We have come further than expected in the past few years, especially when it comes to personalization in the infotainment system. 
"Customers increasingly want a tailored experience inside the car. Different generations might be looking for different things — for instance, some younger people are not that interested in car ownership, so entertainment inside the vehicle becomes more important to them."
What else are you looking forward to hearing about at HERE Directions?
"Building networks and getting inspired by the other participants are my two highest expectations. It is always great as a tech company to have conversations about what will happen in the near future, like we are doing now."
Sign up for our newsletter
Why sign up:
Latest offers and discounts
Tailored content delivered weekly
Exclusive events
One click to unsubscribe