The HERE pioneer who inspired Netflix hit: "It was a time of unlimited possibilities"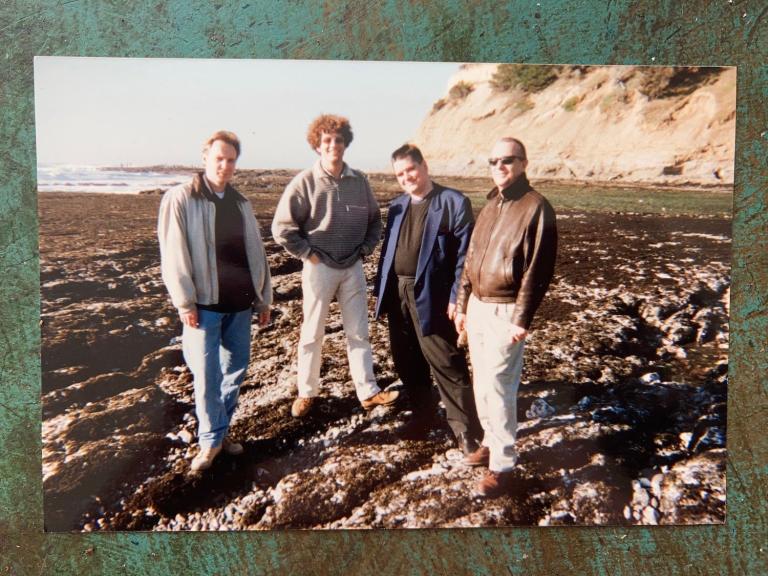 Art+Com, who took on Google in a legal battle, has recently been immortalized in The Billion Dollar Code. We spoke to one of the founders — HERE's Axel Schmidt.
It might be hard to imagine now but there was a time when the idea of zooming in to individual streets and buildings from the air was something only Superman did. In 1994, Google Earth was years away — but a group of idealistic programmers and artists from Berlin had already invented a digital version of the real world called Terravision. It used satellite images, aerial shots, and other datasets to recreate the world on a computer screen.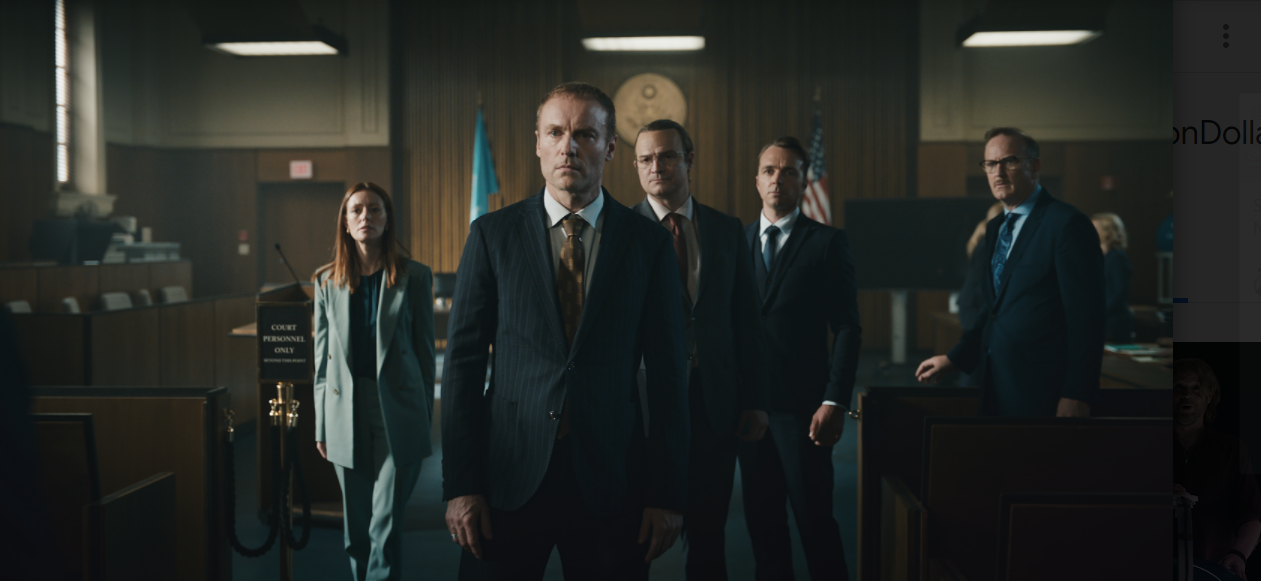 "This case is about flying." These are the words of the lawyer for Art+Com in a memorable court scene from Netflix series The Billion Dollar Code. Image credit: ©Netflix.
"We invented this stuff," said Art+Com co-founder Axel Schmidt. Axel, now a senior software engineer at HERE Technologies, created Terravision with three colleagues. Their patent case against Google about Terravision's source code — which Art+Com ultimately went on to lose — is the subject of Netflix drama The Billion Dollar Code.
Art+Com was born out of the chaos and energy of Berlin in the 1990s after the wall dividing East and West Germany came down.
"I came to Berlin in 1986 to study. Then the wall came down, and it was absolutely crazy. It was a time of unlimited possibilities," Axel said. "You could try and do anything." As the series shows, impromptu techno parties cropped up all over Berlin, as artists mixed with developers to imagine a new future.
Art+Com was formed by Axel Schmidt and Pavel Meyer, along with Joachim Sauter and Gerd Gruneis. Together, they merged different disciplines and explored the possibilities of emerging technologies. In The Billion Dollar Code, these real-life characters are depicted as the fictional Juri Mueller and Carsten Schluter, the technical and artistic brains respectively.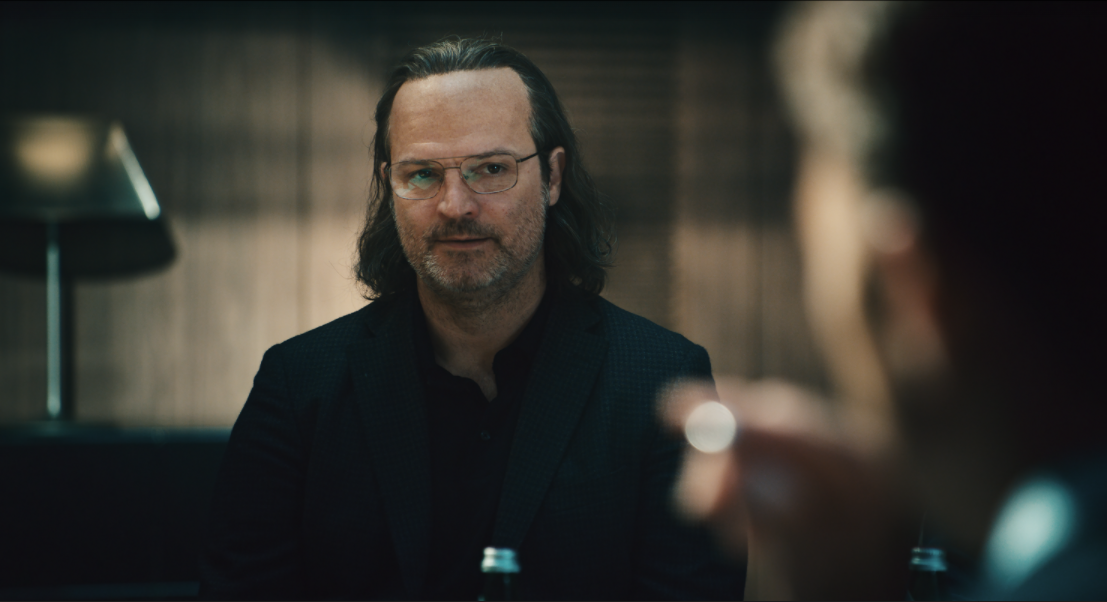 Juri Muller in The Billion Dollar Code is partly based on Axel Schmidt. Image credit: ©Netflix.
"I am not your typical, 100% computer nerd," Axel explained. "I have always been something in between an artist and a computer scientist. The character of Juri is based on me and Pavel but in the end, there is a bit of me in Carsten, too."
The group secured funding from Deutsche Telekom, which was looking to invest in projects of this kind. They used it to buy the huge servers they would need to store all the data Terravision would use for its world maps. At that time, they came in the form of the Onyx Reality Engine from Silicon Graphics, huge machines that cost in the region of half a million Deutschmarks.
"Nobody got rich, but we had a lot of fun." — Axel Schmidt
"It was such a nice way of working," Axel said. "There were no rules: nobody got rich, but we had a lot of fun."
The Telekom managers were impressed when Art+Com showed them how you could click on an image of the globe and zoom in to their exact location. The team started to showcase the Terravision project at more than 80 events around the world, including to then US Vice President Al Gore.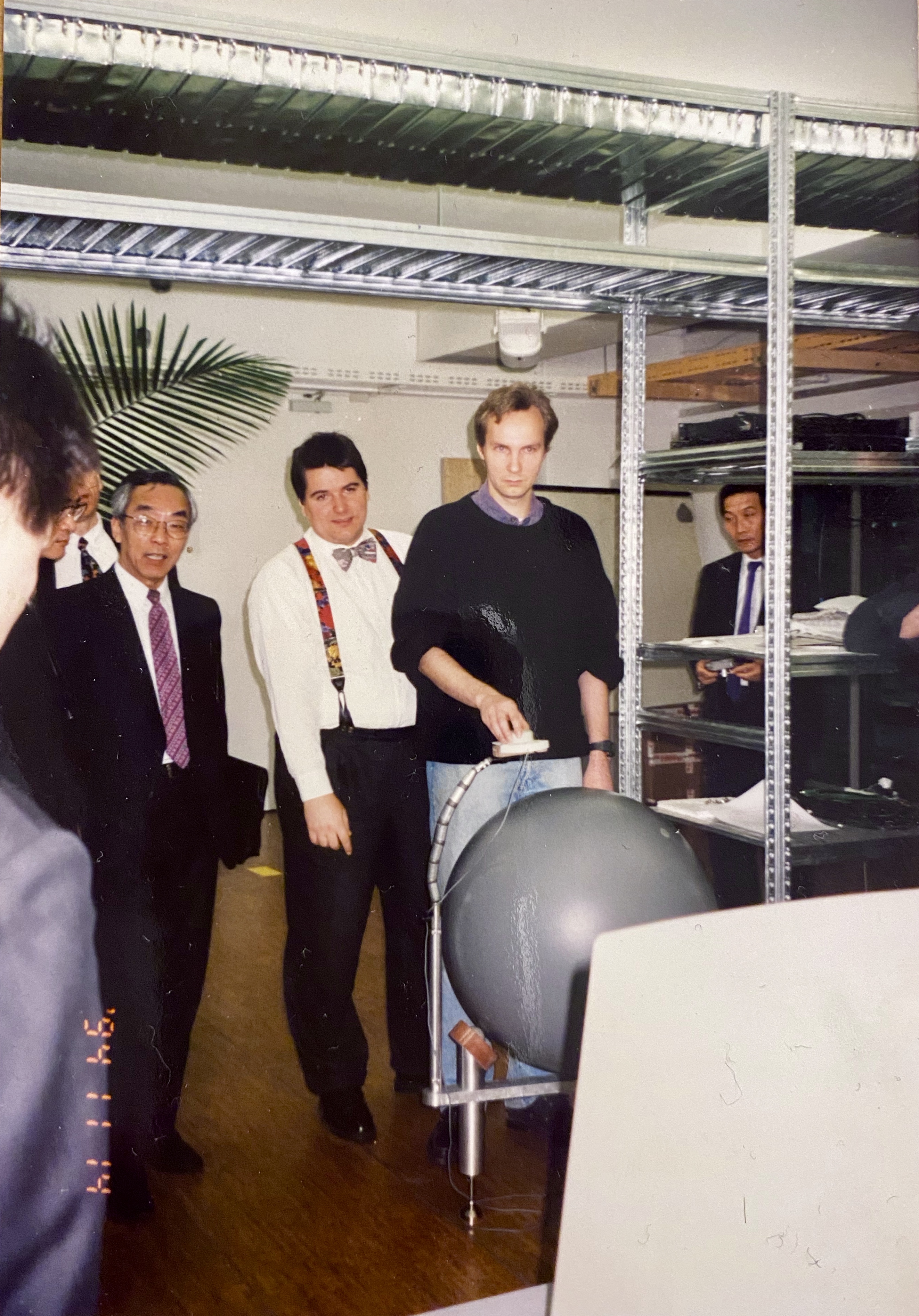 Axel Schmidt (middle right) and Pavel Meyer (middle left) showcase the Terravision project at their offices in 1994. Users navigated the planet using a large globe, as seen here. Image credit: ©Axel Schmidt.


But Terravision was arguably ahead of its time. There was no internet back then, so the system could only run on expensive computers. Art+Com had the first ever commercial web page in Germany, but it folded in 2000. Axel moved on with Gate5, a company that created navigation maps for the first Nokia phone. Gate5 was bought by Nokia in 2006, and the map part of the company eventually became HERE Technologies.

Not long after Art+Com wrapped up, start-up culture began to thrive in Germany and venture capital flowed in. "It was too late for us," Axel said.

Then, in 2001, Google Earth was launched. At first, Axel and his colleagues were fascinated to see the way the concept had been brought online and developed. However, they quickly became suspicious that the coding was eerily similar to Terravision. They believed this came about after they had shared their project with a developer at Silicon Graphics some years before, who went on to work for Google.

In 2014, Art+Com took their case to the United States District Court for the District of Delaware, but the jury found in favor of Google. They decided that the existence of an earlier geographical visualization system by the Stanford Research Institute meant that Art+Com's 1995 patent was not valid. The decision meant that a payout worth billions was denied to Axel and his colleagues.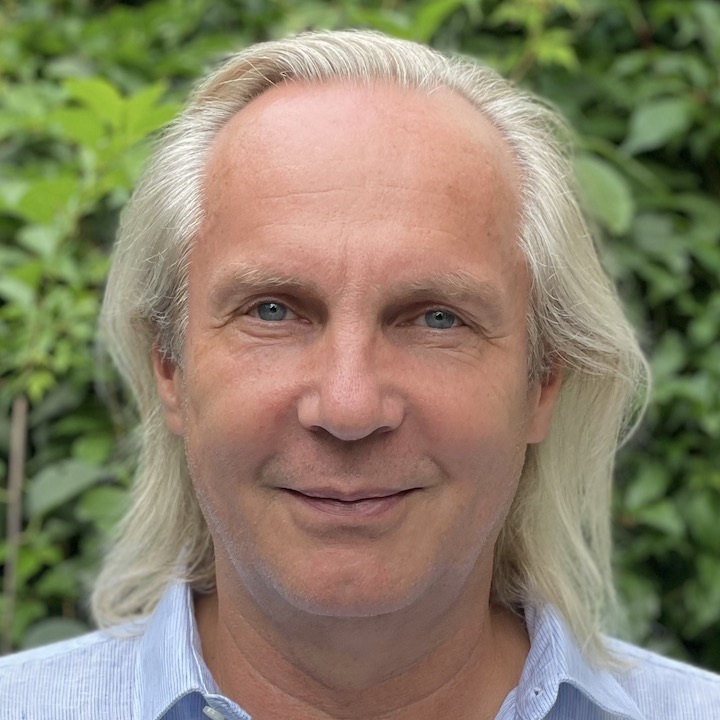 Axel says that he still uses many of the algorithms he developed in the 90s today. Image credit: ©Axel Schmidt.
Nowadays, Axel is sanguine about the loss, even though a win in the case could have catapulted him into the category of tech millionaire or beyond. "Maybe it is a bit late, but at least there is some justice [with the Netflix series]. The world knows our story," he said. Axel said he has been contacted by people all over the world offering their support after The Billion Dollar Code first aired on Netflix at the end of last year.
Axel is back to writing software for HERE, creating highly up-to-date HD maps from lidar, sensors and cameras in cars to power autonomous driving.
"It is still challenging because there is more and more data all the time," he said. "I really enjoy writing software, but I had a lot to learn," reflected Axel.
Axel said he could not have imagined back then in the early 90s that the power most people have in their phones now would be similar to that of the Onyx Reality Engines Terravision was built on: "Back then, finding information was hard. Now, if I am developing software and I have a problem, I just Google it."
Nevertheless, Axel still uses many of the same algorithms he used in the 90s. "My work today is very much the same," he said.
Build your own world view using our map data as a canvas. Layer with data from other sources and turn your map into a location-based application.
Sign up for our newsletter
Why sign up:
Latest offers and discounts
Tailored content delivered weekly
Exclusive events
One click to unsubscribe