Unpacking the true value of location technology in Indonesia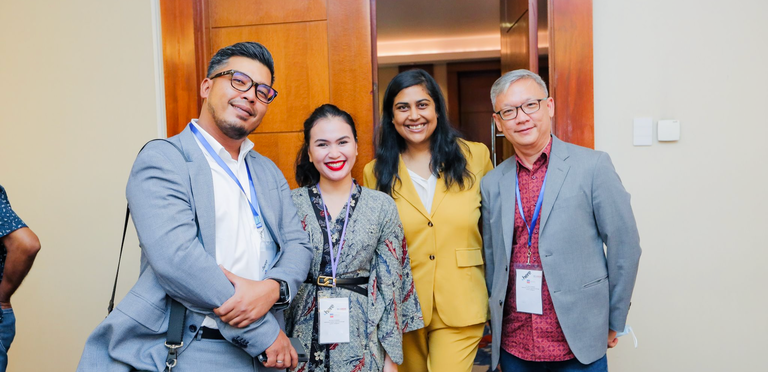 This summer, HERE joined a panel in partnership with the EU-ASEAN Business Council and the European Chamber of Commerce - Indonesia to discuss how to harness location technology to establish a smarter, adaptive supply chain.
On August 11th, Abhijit Sengupta, HERE Senior Director and Head of Business for Southeast Asia and India met with Victor Kurnia of Lazada Indonesia, Ronny W. Sugiadha of Blue Bird Group, Randi Waranugraha of DANA, and Prihadias Murihutomo of Telkomsel in a conversation among experts moderated by Chris Humphrey of the EU-ASEAN Business Council.
Among its many applications, location technology is the cornerstone supporting real-time heat maps, route optimization, and increased localization. As the world wakes up after the pandemic, location tech is also rapidly evolving as market demand increases for even greater levels of connectivity.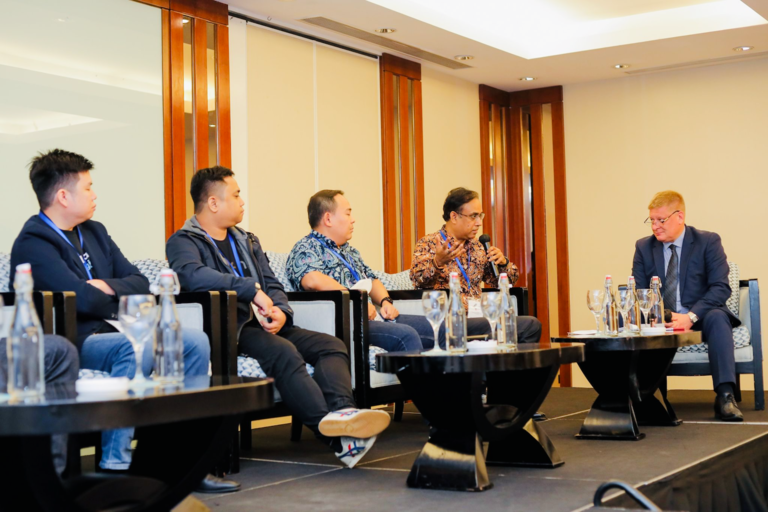 Future forward
Indonesia's leading transportation company, Blue Bird Group, has been through countless tech refresh cycles for over five decades. It was also the first in the country to use GPS technology in the 1980s. Blue Bird Group works with HERE to develop and improve its heat maps to accurately identify and optimize the supply and demand for its drivers.  
"As we scale up, especially now with the quick growth of our EV (electric vehicle) fleet, we are thinking of how we can bring the best solutions to support this expansion," said Ronny. 
The expeditious growth of Blue Bird Group's EV fleet means they require the technology to analyze and identify the best points to place new charging stations. Location tech helps cost-effectively optimize this process while ensuring resources are balanced and are sent to where they are most needed. 
State-owned cellular telecommunications carrier Telkomsel is committed to broadening network access and maximizing connectivity across Indonesia. It uses HERE data to provide hyper-personalized services and optimize coverage — especially in the rural parts of the archipelagic state.
By identifying interaction patterns and behaviors, location technology helps develop a blueprint that encourages company growth and highlights opportunities.
For the digital payment service provider DANA, working with HERE allows it to zero in on store and user locations, resulting in richer data. With analytics, DANA studies usage penetrations and trends to inform its strategies and generate new business.
And as for Lazada, the international eCommerce giant, route optimization is critical to ensure its supply chain runs smoothly and efficiently. HERE helps the company's dispatchers to find the closest facilities, plan for faster deliveries, and minimize last-mile interruptions. 
As Indonesian addresses are unstandardized, it is common for consumers to adopt their own conventions when specifying their locations — even within the same family.
Users may provide miscellaneous details such as local landmarks in addition to street names and varied spellings of the same place. What's more, a lot of precincts and roads have similar — and even identical — names, which only adds to the possible confusion. 
"We need an intelligent way to make sense of the input variations, sift through all the user-defined information, and differentiate instructions from actual addresses," said Victor.
HERE tackles this challenge by perpetually feeding updated information collected on the ground into the data system to make geocoding more accurate. It is also continuously updating its algorithms to make them more relevant and customized for the Indonesian market.

Real-time resilience
The panel also discussed how technology can become more adaptive.
Prihadias said that, apart from routing and addresses, the ability to study activity preferences of users based on mobility data provides a more discerning look at Telkomsel's customer base.
The data also supports the company's aim to create a more contextual product portfolio with a profitable and socially beneficial impact. 
Real-time updates offer maps that help both providers and consumers understand and analyze traffic flows to adapt around them. As the user base expands, there are an increasingly huge number of contributors and developers feeding into the system simultaneously, so maps are a truer reflection of the world. 
The ability to identify points of interest is extremely useful when navigating unsigned road turns and understanding peculiar road usage and Indonesia's unique naming conventions.
To date, HERE has documented more than 800 significant local attributions in hundreds of pages that serve to localize Indonesia's mapping system, which is routinely updated by the country map operations team.  
Toward the end of the session, Indonesia's market leaders expressed optimism for location technology's vast potential beyond the significant advantages it has already brought to businesses today. 
"For us to be in the country and to have a continuous commitment to our local resources makes for very exciting times. There are lots of problems we are looking to solve together, fully using the power of information to make location more relevant for the innovations and conversations on localization," said Abhijit.
Sign up for our newsletter
Why sign up:
Latest offers and discounts
Tailored content delivered weekly
Exclusive events
One click to unsubscribe