Improved coverage and transit maps for HERE WeGo on Android and iOS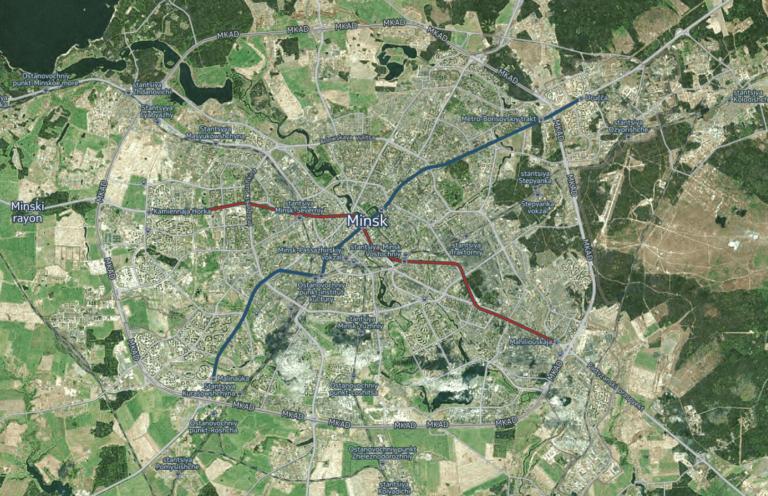 Note: This article was based on an older version of our HERE WeGo app and the content might no longer be accurate. Find out more information on the latest version of
HERE WeGo
.
//
As we strive to deliver the most comprehensive content available, it's also vitally important to ensure that we treat you to constantly improved maps. As the latest maps update for HERE WeGo arrives hot off the press, we take a look at what's new.
This update includes navigable coverage in Algeria and Belarus. Maps are now available for Cocos (Keeling) Island, Christmas Island, otherwise known as the Galapagos of the Indian Ocean thanks to its rich array of tropical wildlife, and Norfolk Island, in the South Pacific Ocean.
The latest update is not just about extending coverage, but also improving detail. You can now expect updated visualisations of public transit maps in Vancouver, Canada, Lisbon, Portugal, Paphos, Cyprus, Pécs, Hungary, Miskolc, Hungary.
HERE WeGo now also includes the Renfe trains connecting all major Spanish cities, as well as full national transit coverage in Netherlands, Denmark and Norway.
//
Updating the map data on your phone
The update is now available and you can download it by following these steps:
Open HERE WeGo on your device
Tap the menu icon in the top bar or swipe right from the left edge of the screen
Tap 'Download maps' in the menu
Tap the 'Update all' button.
After downloading your maps, restart the application to use them. If you're not sure whether you have the latest updates, open the HERE Maps menu, tap on About and you should see 8.30.67.xxx next to the HERE logo.
Note: This article was based on an older version of our HERE WeGo app and the content might no longer be accurate. Find out more information on the latest version of HERE WeGo.
Sign up for our newsletter
Why sign up:
Latest offers and discounts
Tailored content delivered weekly
Exclusive events
One click to unsubscribe