HERE and APCOA's new parking solutions can help us return to retail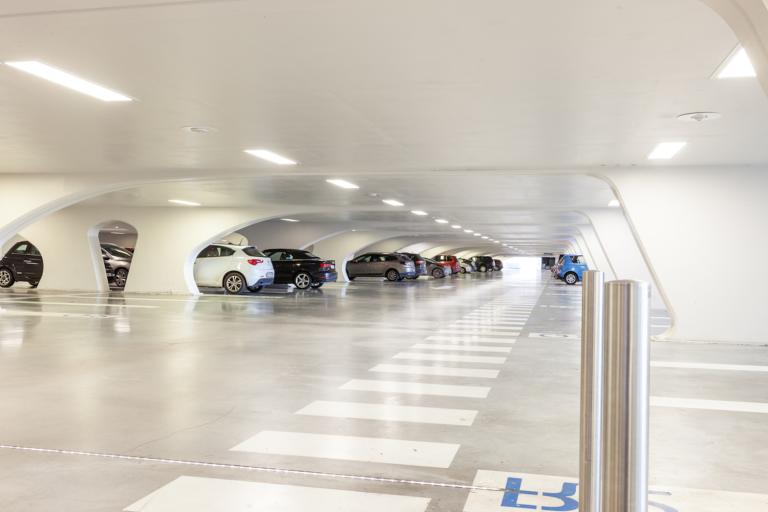 It's back to business - APCOA and HERE are partnering to develop digital parking services and indoor maps of parking facilities in the EU.
The EU's leading parking operator, APCOA Parking, and HERE Technologies have just announced plans to work together to create new digital parking services, including HD indoor maps in Europe.
The two brands are a perfect complement.
In the collaboration, HERE will act as the technical integrator, supporting an end-to-end, location-enriched user experience. HERE's primary contributions include HERE Platform, HERE Marketplace, HERE SDK's and HERE HD Indoor Mapping.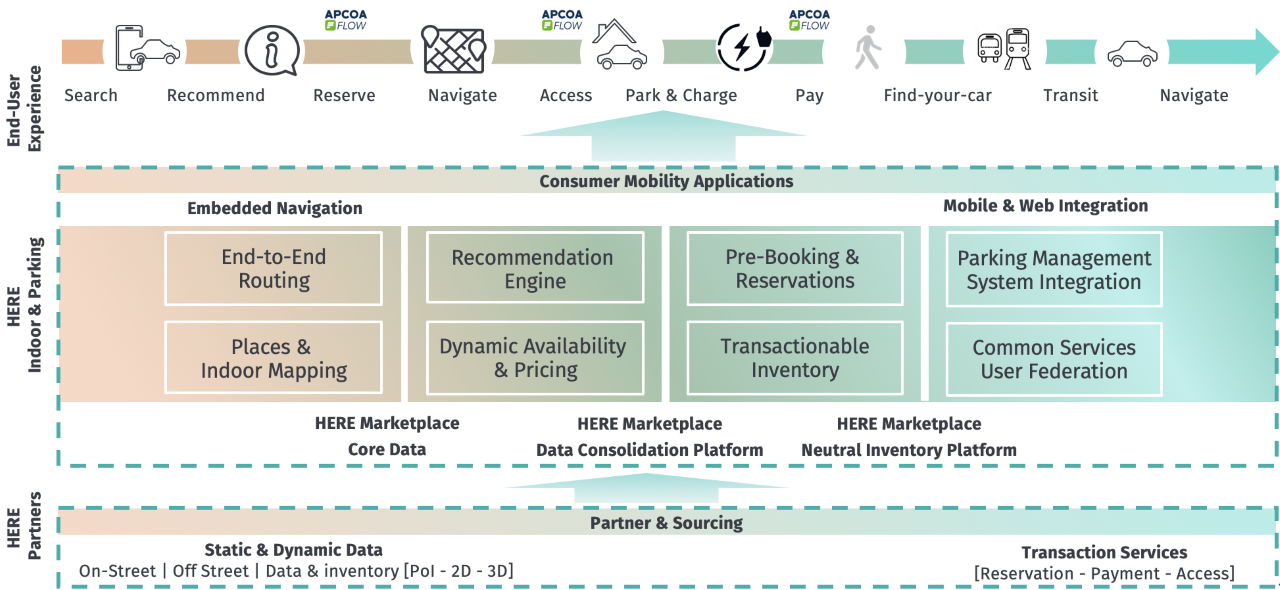 Together, HERE and APCOA can provide consumers with integrated parking and charging services like automated recommendations, reservations, transactions, and indoor location services.
With its open digital platform, APCOA FLOW, APCOA connects on- and off-street parking with clients, partners, consumers, smartphones and vehicles. This technology allows APCOA to transform car parks into mobility hubs and offer ground-breaking services that make mobility more convenient.
Working together, the two companies will be able to offer consumers an enhanced return to retail via a seamless, augmented driving experience.
APCOA have 5000 employees and manage 1.5million parking spaces over almost 10,000 sites including 1,800 city and shopping center locations, 400 hotels, 150 hospitals and fifty-eight EU airports.
HERE360 spoke with Niels Christ, Director of Digital Sales & Alliances at APCOA, to get the forecast on how the new partnership will benefit consumers in the post-COVID landscape.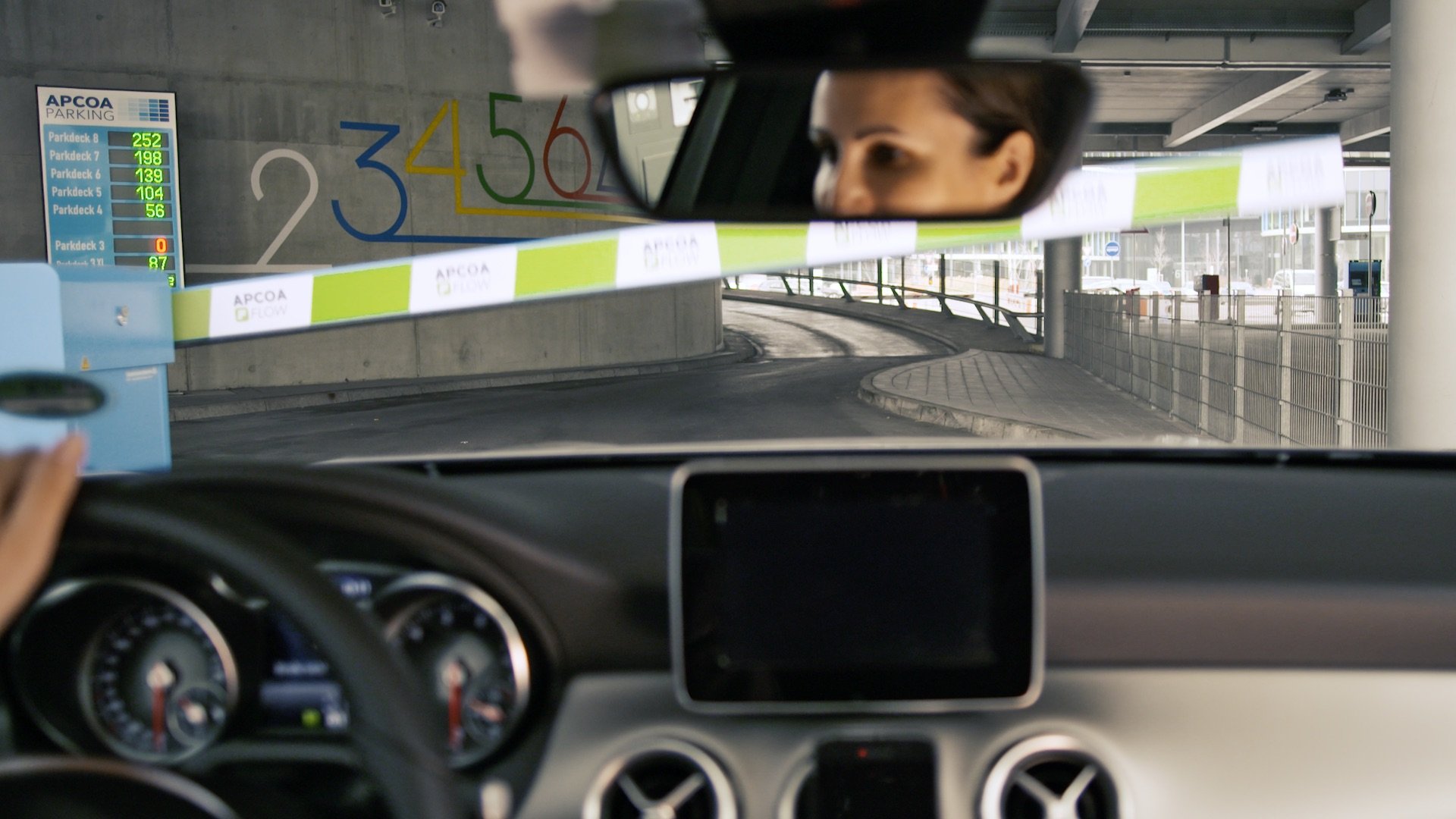 "...Everything we do in regard to FLOW is fully supporting an avoidance of infection risks by cash payments... namely to do as much as we can without direct contact." - Niels Christ, Director of Digital Sales & Alliances at APCOA
"No more fighting for parking spots"
You may not have realized it but according to Niels Christ, "car parks are taking on a new central role of the overall city environment and the new smart mobility ecosystem."
This means that APCOA is currently transforming themselves, by joining forces with HERE, from a parking operator to what Christ refers to as a "mobility stakeholder". Christ continues: "We are aligning for alternative use cases for smart logistics, for EV charging, for shared mobility... autonomous driving, and building an umbrella for all those modern uses in the future."
The goal of the partnership with HERE is to create joint parking solutions for mobility service providers, automotive manufacturers and smart cities. Future target industries include fleet operators, TIER 1 suppliers and smart logistics firms. Ultimately, all of their new solutions will be made available via the HERE Marketplace.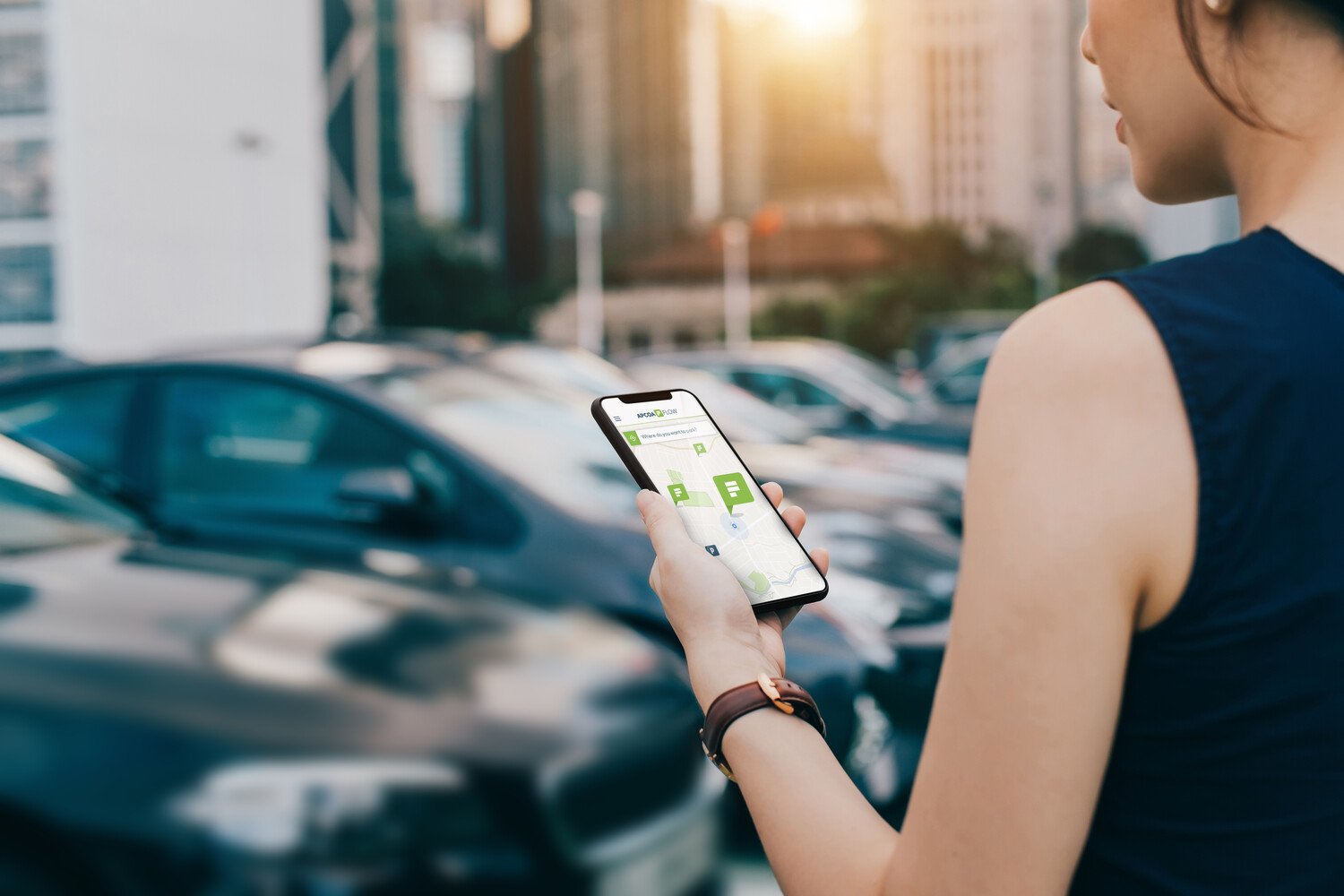 "We need to bring people back to cities... this needs to be a wholistic approach from retailers, the restaurant industry... shopping centers and parking operators... it needs to be completely interwoven." - Niels Christ, Director of Digital Sales & Alliances at APCOA
Christ explains why both parties will benefit: "...As of today, HERE is supplying their data [to] millions of cars and we are serving... the property industry... connecting those two things means we are connecting our assets, our deliveries, to all those OEMs in the future.... A win-win situation for the two of us."
Right now, innovations in digital parking services mostly benefit companies. But, soon individual consumers and public and private real estate owners, such as APCOA's landlords, will find value in an enhanced user experience from the same digital tools.
Christ explains an example use-case: "...If you're sitting in a car and you drive towards the city from the periphery, you're perhaps first struggling with the right route so... HERE is feeding your in-car unit with best, traffic-free route. And then you want to meet a friend for a coffee — so you need to find a car park. We will let you know which ones are available and fitting to your [needs]. This [information] pops automatically up [in your car infotainment screen] and asks 'Do you want to take this car park...? There is 150m of free space.' You can then click on a button on the inside of your car... and one parking spot together with an electric charging point is automatically reserved. You're recognized by your number plate at the car park entrance, you don't need to do anything, just only click a button."
Once the user is finished at the café or retail outlet the indoor navigation will reappear via their phone app and guide them back to their parked car, where charges are automatically deducted: "No searching for your vehicle, no walking to a cash machine, no waiting in front of the barrier until it goes up and no contact with garage attendants during COVID-19. It will all happen automatically via your default settings."
HD 3D indoor maps will also support the development of new services like autonomous valet parking allowing for seamless end-to-end routing, reduction of contact during post-COVID shopping and help consumers feel more comfortable as they return to retail.
This new alliance will certainly raise the bar for the parking industry. With digitization technology and a scalable platform strategy, APCOA and HERE will be able to construct new business models, transform the conventional parking system and make post-COVID shopping easier to handle.
"...The future can only be managed together via partnerships, rather than treating others only as suppliers, and customers. We need to understand that if we are partnering... we have a situation where a partner is willing to help you out, where a partner understands your specific [needs], where a partner is there if you struggle... And this means all those partnerships are reflecting ...this new way of working together. This a very strong element of our strategy."
Discover HERE's unique position and it can help you provide end-to-end location services.
* Niels Christ was interviewed June 19th, 2020
**Report made available to HERE 360 via Niels Christ June 16th, 2020
Sign up for our newsletter
Why sign up:
Latest offers and discounts
Tailored content delivered weekly
Exclusive events
One click to unsubscribe