New ERgent app gets you from "door-to-doctor" in record time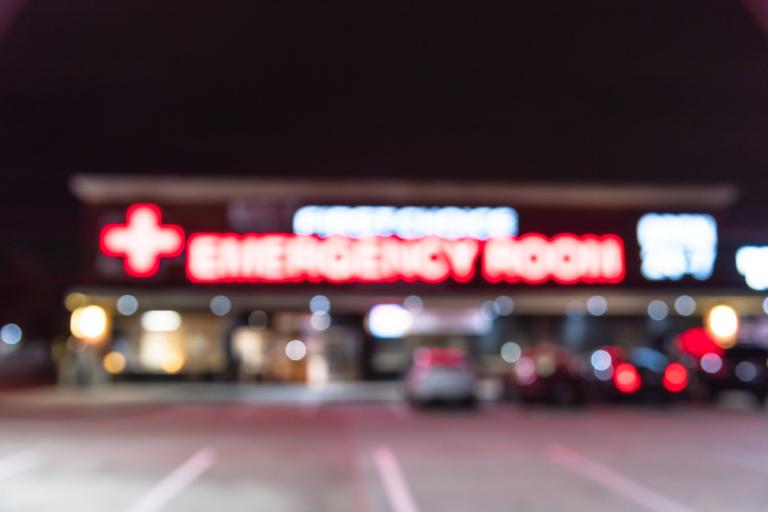 ERgent is a physician made location-based app designed using HERE Studio. The tool helps people find the nearest ERs in the shortest amount of time.
When the founder of ERgent, Dr. Christian von Gizycki*, was sixteen years old his father had a severe stroke. Emergency medical services' (EMS) arrived quickly, and saved his dad's life.
This early experience helped Gizycki realize the importance of EMS workers and inspired him to become a physician. After working in the field for some time, he observed a general lack of public knowledge regarding the location of emergency rooms (ERs) and that patients often felt anxious about long associated wait times.
Eureka! Gizycki came up with a plan, an app actually, to help communities find ERs faster and reduce unnecessary concern: "This gave me the idea to create ERgent - an easy-to-use app that helps [people] seek non-severe medical care and provide information to the public so they can make knowledgeable decisions. Now, if you accidentally cut yourself, aren't feeling your best, or want to see a physician for something — and you don't need an ambulance – you can use ERgent to help find care."**
Gizycki's app couldn't be better timed.
COVID-19 is overloading hospitals and care facilities with high patient in-takes and shortages of equipment. It's also causing longer than normal delays for patients who want to receive non-emergency care.
But now with ERgent, an app that uses GPS and location-based algorithms to help patients find ERs efficiently, care can be minutes, not hours, away.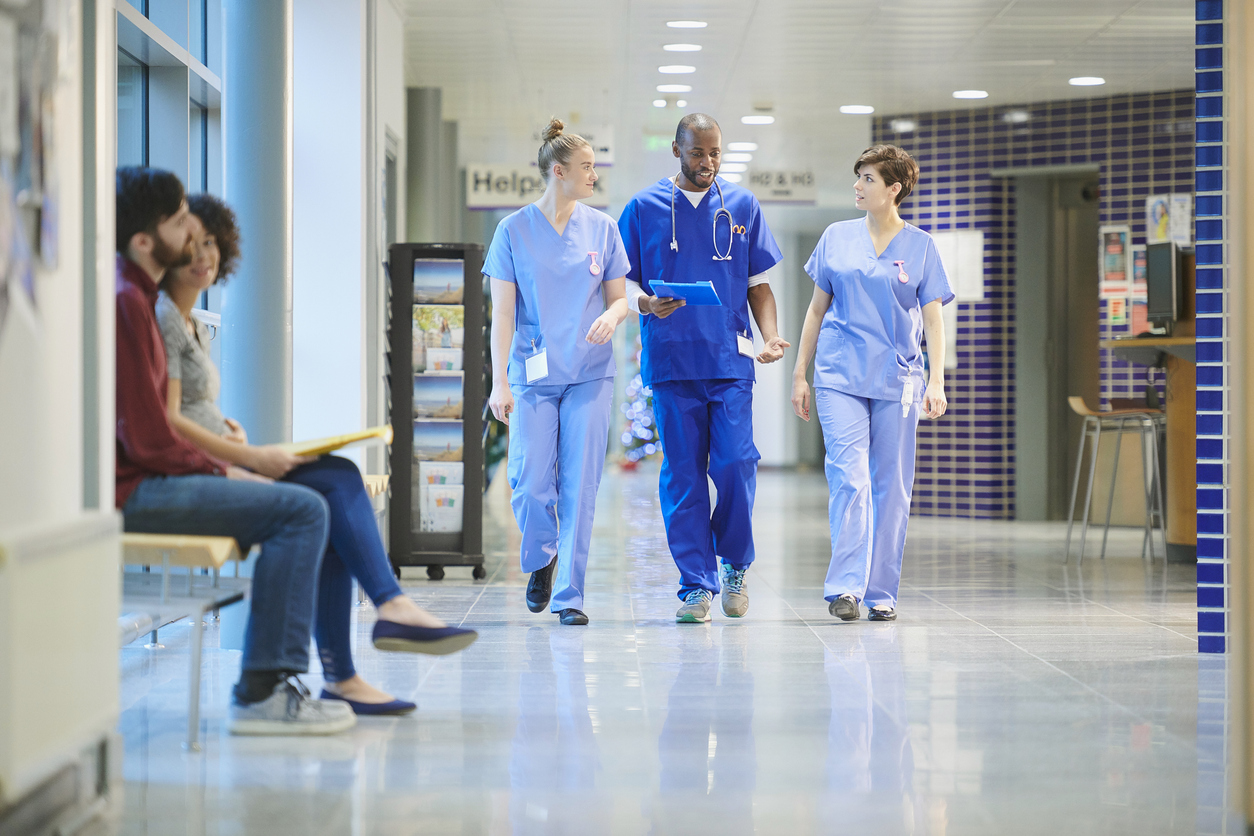 Less waiting, more care
Using HERE Studio to analyze mapping data, Dr. Gizycki created a "Door-to-Doctor" app to help people find ERs with the shortest average wait and optimal quality of care.
"Our database helps the user locate an emergency department nearby,with options based on proximity, average wait time, symptoms or our own 'ERgent's Recommendation'algorithm," Gizycki explains.
Closest Emergency Room:
locates the emergency department nearest to the user's location
Shortest Average Wait:
uses CMS-published data to display nearby hospitals based on their historically average ER wait times
ERgent's Recommendation:
features the app's location algorithm and users' GPS location to locate the ER with the best average wait time — to see a physician — not simply enter the emergency department
ERgent gathers the data from Centers for Medicare and Medicaid in the USA. "We consistently curate this data and work to make it as up to date as possible, with continued help from the public. The user's data is completely anonymous from the moment we collect it – we do not ask for any identifying information... all of the data is stored on a HIPAA-compliant, secured server," says Gizycki.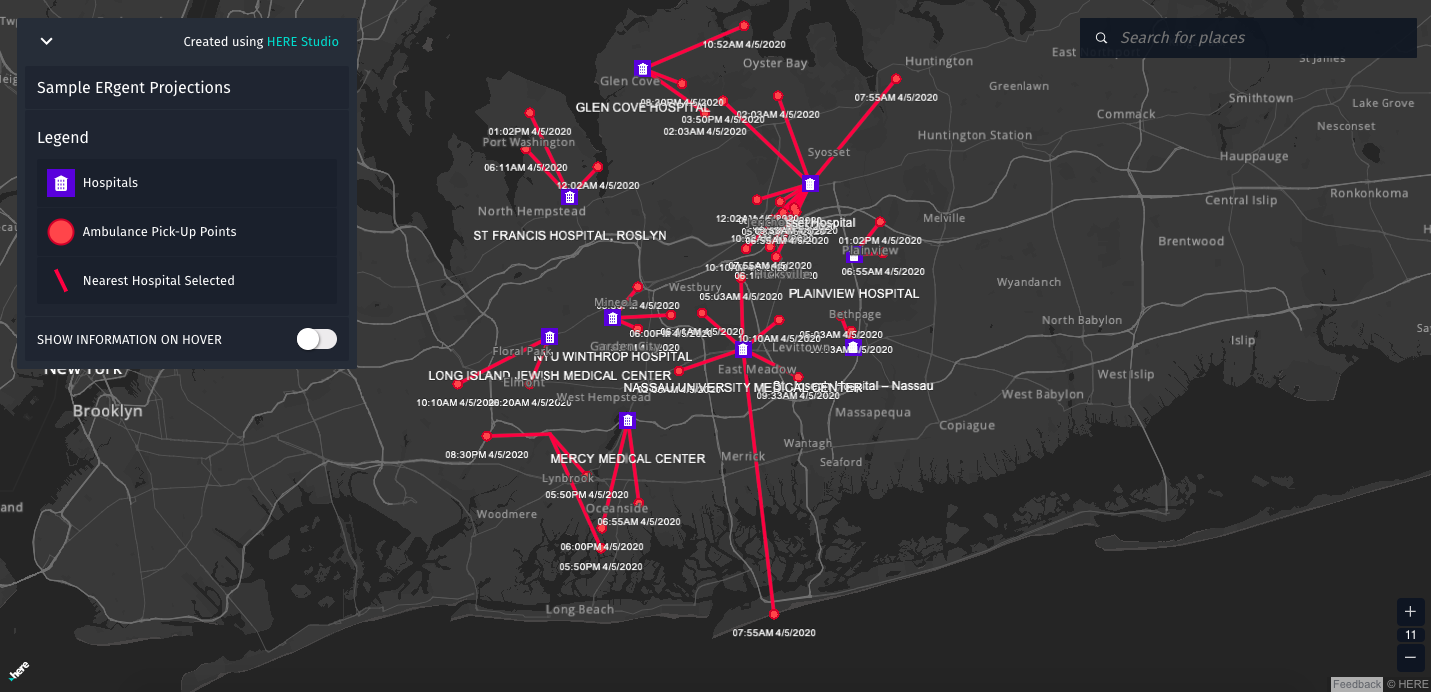 Data that benefits everyone
HERE Studio is created with everyone in mind - amateur or professional. It is an intuitive web application with tools like a command line interface and REST API to support advanced use cases. With HERE Studio, you can quickly create custom maps — no coding required.
Gizycki says he found it simple to use: "I was looking for a tool that allowed me to upload a set of locations in a way that would be both visually appealing and user-effective. HERE Studio's map tool lets me do this with ease; I can display a set of points and strings, create and add vital analytical data, and reproduce these concepts continuously."
Now Gizycki's ERgent app is helping thousands of people, communities and professionals:
"We've been told that it has helped travelers, mothers, students, and anyone moving to a new city – the list goes on. Because of our adaptability, we will do whatever we can to help fight this virus, and do whatever we can for the healthcare community."
HERE Studio can help you design useful tools during COVID-19 and beyond.
** If you are having a heart attack, stroke, or any life-threatening emergency, please call the number of your local medical emergency service.
* Dr. Christian von Gizycki was interviewed June 8th, 2020
Sign up for our newsletter
Why sign up:
Latest offers and discounts
Tailored content delivered weekly
Exclusive events
One click to unsubscribe