HERE Directions 2023 — DHL Supply Chain: You can't manage what you don't measure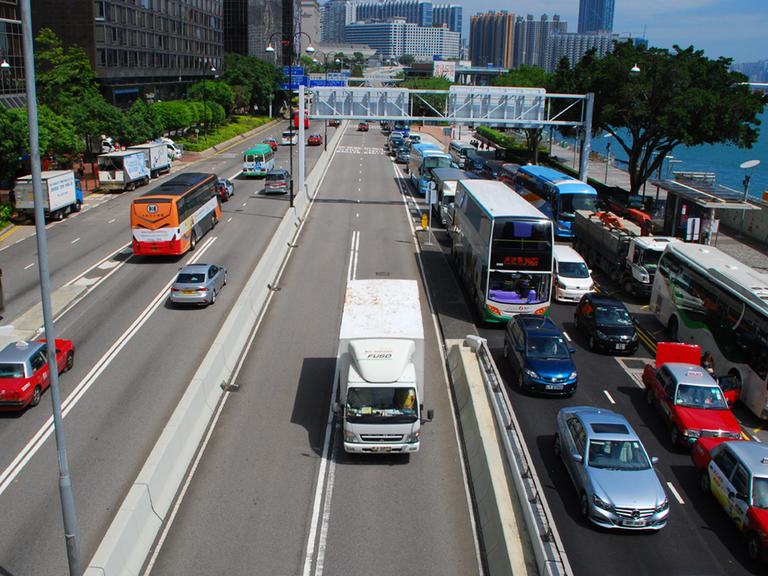 Ahead of HERE Directions 2023, speaker Jakob Wegenast, DHL Supply Chain's VP Global GoGreen, explains the role of data in decarbonization.
Location data can be used to calculate carbon footprints and help organizations meet sustainability goals.
No one knows this better than Jakob Wegenast, VP of Global GoGreen at DHL Supply Chain. The logistics giant has ambitious sustainability goals throughout its operations, and data is at the heart of achieving them.
HERE360 spoke to Wegenast about how organizations can get detailed, accurate reporting on emissions, whatever stage they are at now, and use them to make lasting changes for customers, employees and the planet.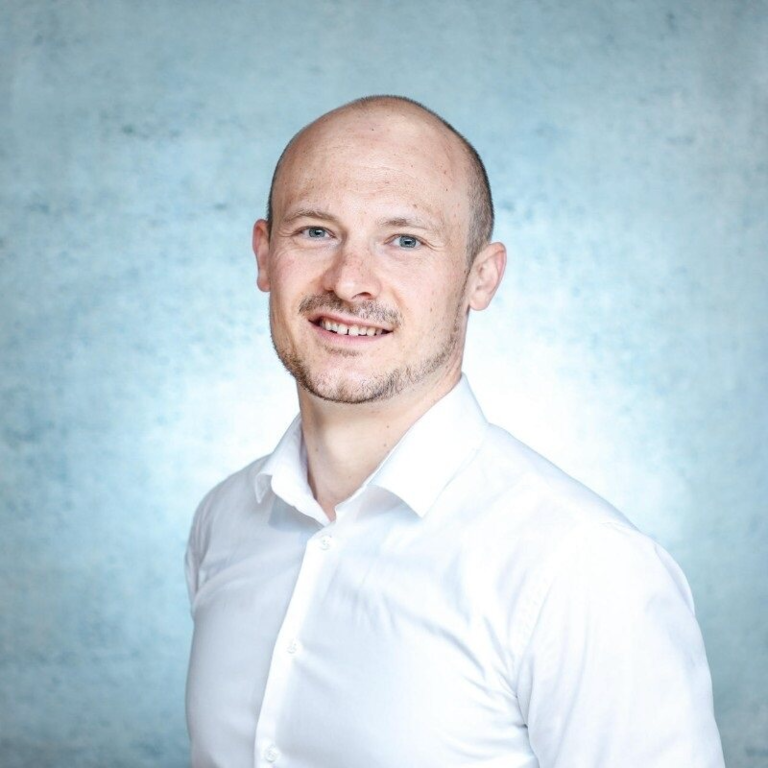 Hi Jakob. We know we should be investing in sustainability for the environment, but are there benefits to sustainability in and of itself?
"It is a matter of fact that businesses with a serious and pronounced ESG agenda have a higher market capitalization than businesses that don't. We are moving away from the year-to-year profit model toward a sustainable business model. We are committed to the science-based targets, that aim at keeping global warming below 1.5 degrees. 
"This itself will bring a lot of business benefits. If global warming goes beyond 1.5, or even two degrees, there are going to be major challenges that we are going to face in the future that will negatively influence business and everyone's well-being."
Can you explain how Global GoGreen at DHL Supply Chain is working to reduce emissions?
"At Global GoGreen, we are driving activities in three main areas. The first is engagement because any successful sustainability program needs to be embedded in an organization with a sustainability mindset. Sustainability is not just an investment decision taken centrally but fundamentally impacts the way an organization does business.
"We already have more than 85,000 employees worldwide who are trained as certified GoGreen specialists, along with other engagement and communication activities. It is vital that everyone in the entire organization is motivated and passionately driving the agenda, rather than outsourcing it to one department.
"The second is transparency. As carbon accounting and carbon reporting are becoming more central, our customers require more detail about their carbon emissions. We can only make informed and good business decisions if we have the actual detail behind our emission figures. Last but certainly not least, we are working on actual decarbonization initiatives, because this is where CO2 will be reduced, removed and avoided.
"Transportation makes up 99% of our overall emissions at DHL, which is why we are working to decarbonize our own fleet via burn less and burn clean initiatives. We are swapping diesel engines for alternative fuels. For our subcontracted transportation providers, we have launched the DHL Green Carrier Certification to get insights into the fleet and emission profiles of our carriers. 
"Jointly with our carriers we can develop plans to reduce emissions and ultimately we can select carriers that offer decarbonization initiatives to our customers. Besides transportation initiatives, we aspire to be carbon neutral in our warehousing by 2025."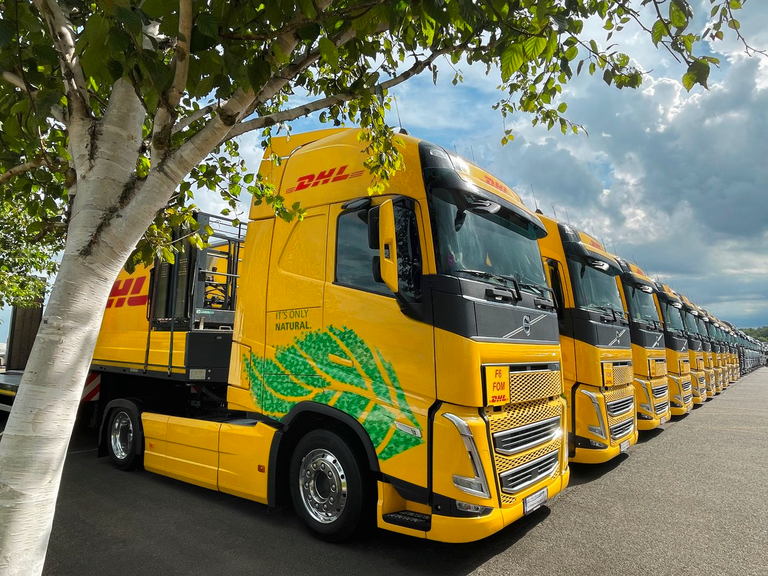 Those are some ambitious targets. How important is getting the right data to make this happen?
"It is foundational to our strategy – data is as important as technology in the decarbonization roadmap. You can't manage what you don't measure, and measuring our emissions and then taking informed decisions based on that is critical."
How should companies approach using data for decarbonization if they are just getting started?
"Of course, you can switch your entire fleet to electric vehicles and produce a lot of renewable electricity and then you will have a decarbonized fleet, but that is expensive. Lead times for these vehicles are quite long at the moment, and you have no idea how efficiently you are operating. 
"The data component will allow you to burn less, and to define the best network you can then deploy 'burn clean' initiatives into. Measuring your success and your trajectory on the decarbonization roadmap is important. All of that is only possible through data."
There is still a perception in some enterprises that you have to choose between maximizing profit and sustainability. Are there business benefits to decarbonization as well?
"As a business, we have the task of running the most efficient operations for our customers. Burning less is a very important first step on this journey. Recent statistics show that about 30% of the trucks in Europe in the entire industry are running empty at any one time. That is a lot of space that could be used for transporting goods, not just air. 
"Designing efficient solutions that get trucks utilized more fully, or even off the road, benefits our customers, because they ultimately pay less. This is coupled with certain other technologies that we deploy in our fleet and encourage our carriers to deploy. These include aerodynamic features, axle alignment, specific tires, etc. 
"This all helps you to burn less and is available throughout the entire world. Burning clean is the next step to decreasing emissions even further, but it is predominantly available in mature markets with mature maintenance and fueling or charging infrastructure."
Is DHL ahead when it comes to sustainability in logistics?
"I don't want to comment on the sustainability agendas of our competitors, but at DHL we are pioneering in this area. We have deployed alternative fuels in every region, North America, Latin America, in Europe, Middle East Africa and APAC. We have discovered there is no one-size-fits-all solution in terms of technology, because operations are quite different depending on where we are.
"We are working on our roadmap towards net zero by 2050, meaning all our logistics-related emissions should be net zero by then. In some countries with a much more mature infrastructure, of course, more is possible, but even in countries with a less mature infrastructure, it is still possible to implement many measures. 
"I would say we have a very ambitious agenda. But we also have a very committed organization, including the certified GoGreen specialist curriculum that we are rolling out. Everybody in the entire organization, from top management to colleagues in the warehouse or truck drivers can see the impact and the specific role that they can play in this development."
What are you most looking forward to at HERE Directions, apart from your own session on this topic?
"Networking is something I very much look forward to, especially getting in touch with people and companies that I don't know yet, and seeing where potential collaboration can be discovered for the future. 
"I am also looking forward to being exposed to some of the other speakers and what they are saying. I think it's very important that we as an industry work together on the way to decarbonization. Climate change is a global problem that requires collaboration and a global response."
Sign up for our newsletter
Why sign up:
Latest offers and discounts
Tailored content delivered weekly
Exclusive events
One click to unsubscribe