This start-up helped one of France's biggest retailers get deliveries out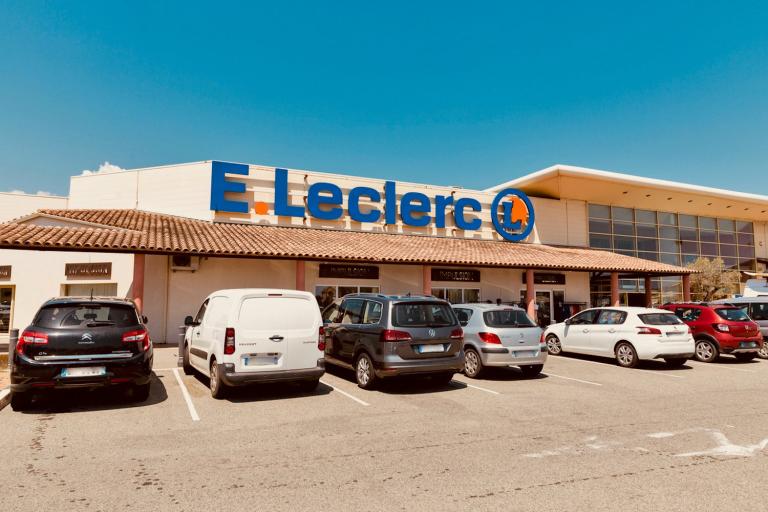 Klareo used HERE data and tools to help E.Leclerc meet a rise in demand during the pandemic. Now, a pilot scheme in the Paris region could be rolled out across France.
Even market leaders were faced with huge disruption as a result of the COVID-19 pandemic. In the case of E.Leclerc, France's biggest grocery company, their home delivery wing called E.Leclerc Chez Moi began life in 2018 along with a click and collect service, but huge changes came in 2020.
Sébastien Macherey, managing director of E.Leclerc Chez Moi, told HERE360: "During the pandemic, demand from our clients — and also people who were still not used to shopping online — increased.
"It is coming back now to normal levels of consumption, but we still need to manage constantly fluctuating demand driven by the social restrictions imposed during the pandemic."
In June 2020, they got some expert help from Klareo, a start-up specializing in cloud solutions for deliveries. Thanks to the end-to-end real-time visibility  they gained, much faster deliveries were possible. K.Planning, Klareo's  route optimization tool, enabled them to make better use of their existing resources.
Klareo's solution also enabled E.Leclerc Chez Moi to innovate with different delivery strategies. They offered customers a new option for the last mile in Paris, or the last 50km to be exact.
As well as the click and collect option, customers can choose for packages to be taken to their homes by electric bike, reducing emissions as well as saving time and money. More than 400,000 home deliveries have been made since January 2021 by E.Leclerc Chez Moi using Klareo's software solution.
Fast and flexible
Klareo uses HERE data to calculate the best routes and update ETAs dynamically. The K.Planning module helps with route optimization, while K.Trace focuses on transport tracking, and K.Relay focuses on the management of each point on the journey.
At the heart of Klareo's modules is real-time traffic information which also gets communicated to the customer. This was important for E.Leclerc, who wanted to be able to offer its customers the best – and most punctual – service possible.
"The solution was flexible for us, which was why we decided to invest," Sébastien said. Klareo clients only pay for what they use, meaning they can scale their cost up and down according to demand. Another advantage of this flexible approach is how quickly it can be deployed.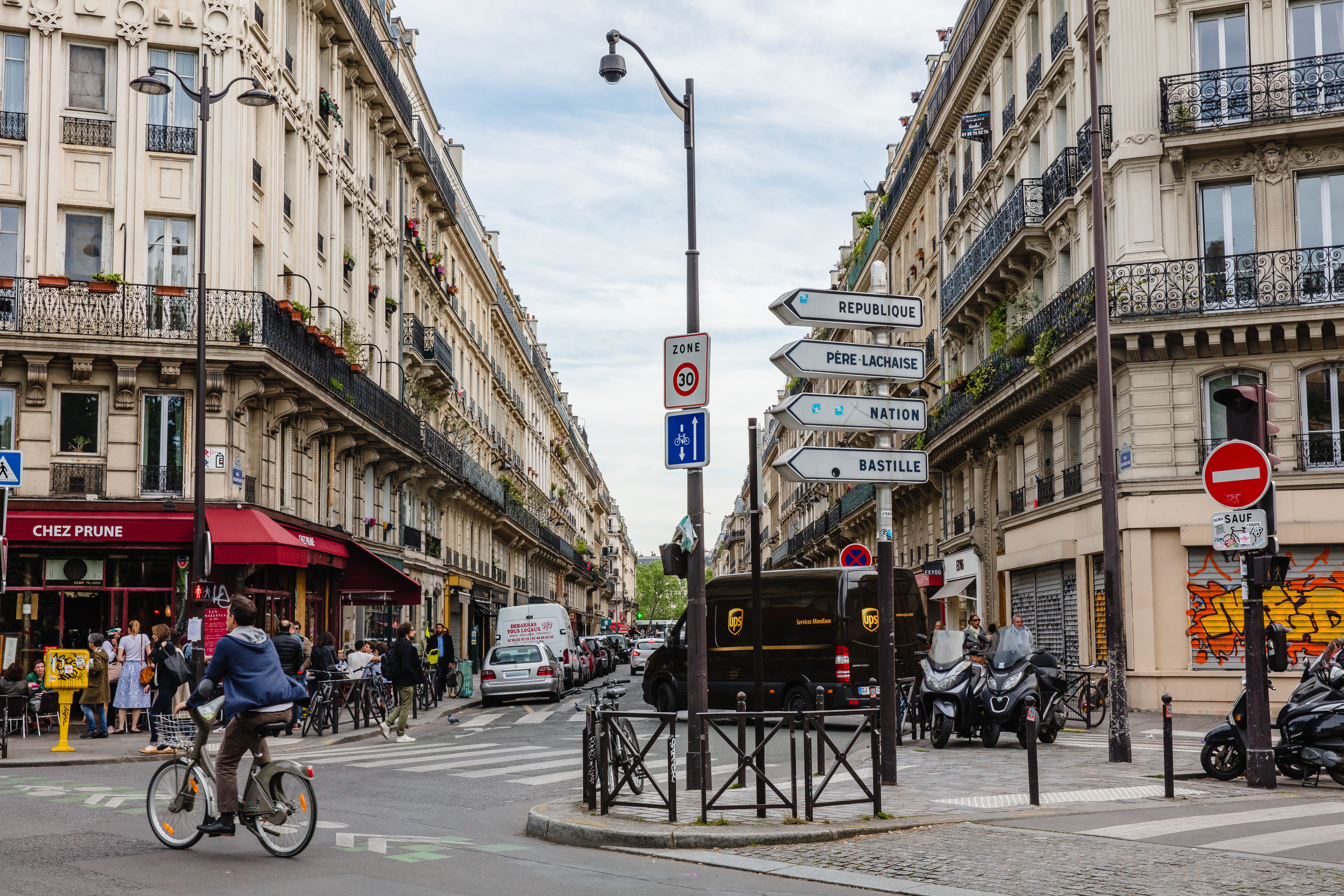 Deliveries have increased in Paris.
Elie Gharios, co-founder of Klareo, told HERE360: "What we are witnessing every day is that the strategies for delivering customers' orders are evolving at a fast pace. It is almost impossible today to imagine all the possible delivery channels that can be put in place, taking into account all the possible scenarios, costs and ways of doing it."
For E.Leclerc Chez Moi, it was necessary to calculate the routes for three different kinds of vehicles: large trucks to begin with, followed by smaller vans, and finally the electric bikes that take the goods to their final destination.
"We rely on data from HERE to make sure we have the right addresses, calculating the ETA and transportation time, based on real-time traffic, and taking into account the different transportation means that we might be using," Elie added.
As well as financial costs, Klareo's clients have to consider the cost to the environment of their delivery strategy. At the same time, Elie said that customers increasingly expect to be informed when their delivery will arrive and that it will get there when promised.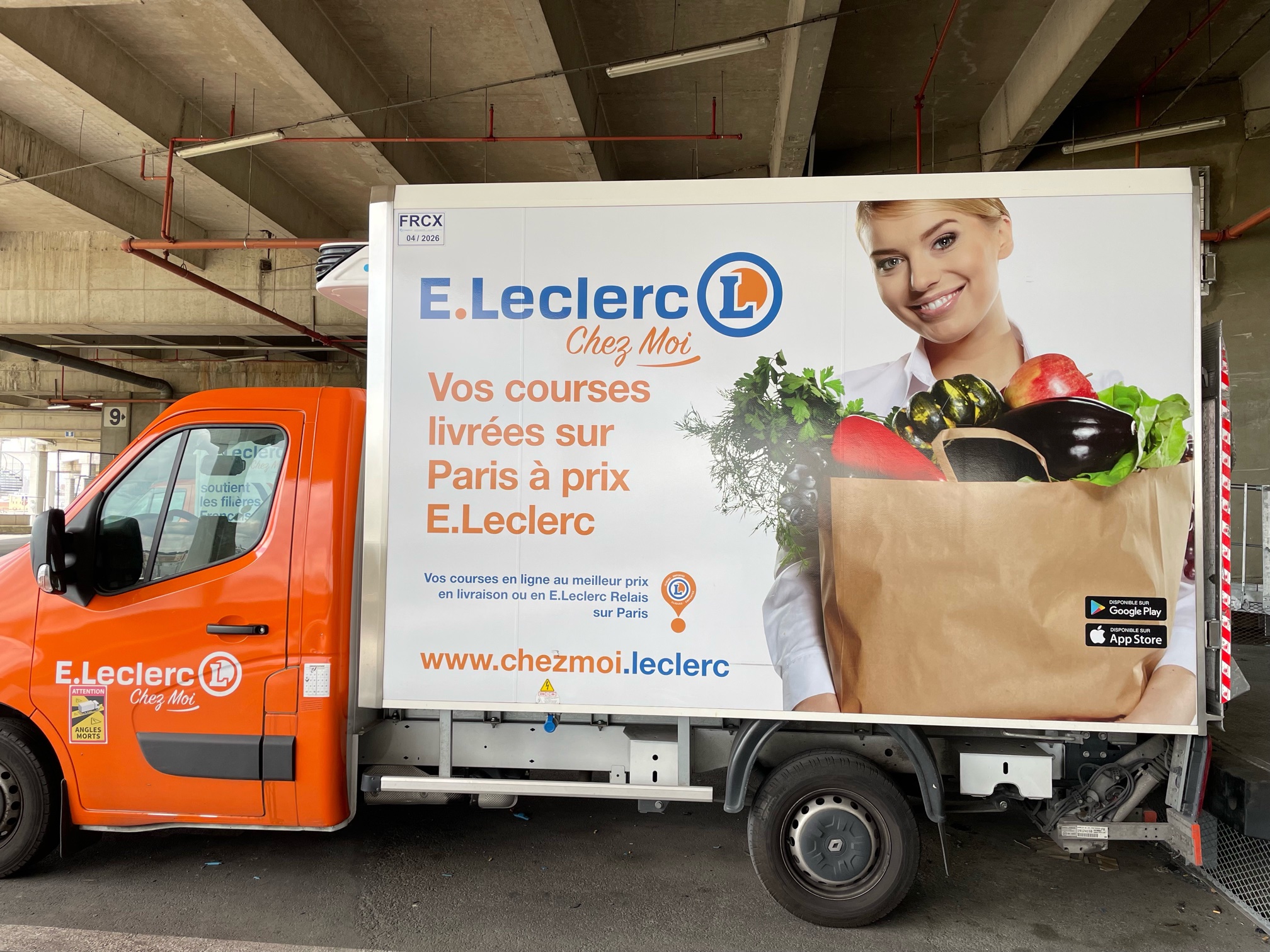 Deliveries are completed with a mixture of vans and bikes. Image credit: E.Leclerc
Driving forward
Now E.Leclerc Paris has a chance to build on what they learned during the pandemic and continue to improve customer satisfaction.
"We want people to come to us because they are satisfied with our service and they like our products and prices, not because of a crisis," Sébastien said.
And while some customers will go back to shopping at physical stores as life gets back to normal, Elie said a mixture of home delivery and shopping at stores is here to stay.
"Depending on the need, and the constraint, the customers will be able to choose between having their goods delivered at home or going to a physical store," he said. "This is here to stay. And what is also here to stay is the quality of service that customers are getting used to today. This will be crucial in determining who will be the successful players of tomorrow."
Discover advanced algorithms that help create connected journeys for fleets, passengers and businesses
Sign up for our newsletter
Why sign up:
Latest offers and discounts
Tailored content delivered weekly
Exclusive events
One click to unsubscribe