How America's worst dam disaster in history is shaping emergency response today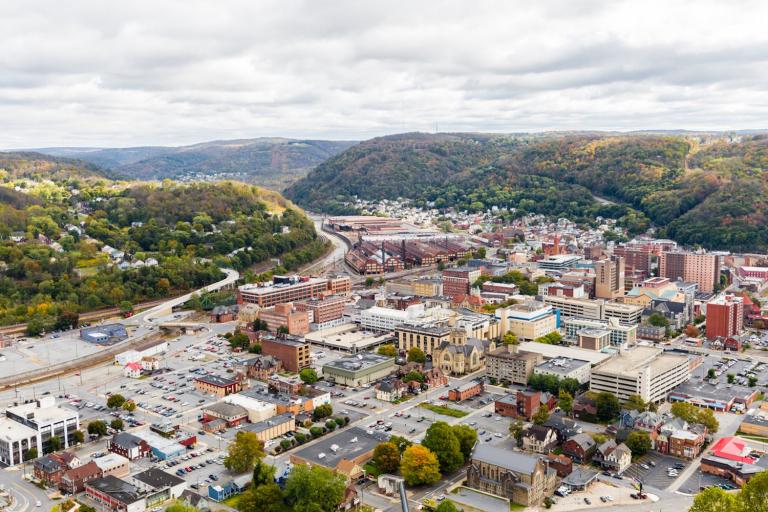 With the memory of the country's worst dam disaster ever fresh in their minds, Cambria County uses location technology to make sure it never happens again.
After several days of heavy rainfall in May 1889, the South Fork Dam 14 miles upstream of Johnstown in Pennsylvania failed catastrophically. The resulting flood of 1889 killed more than 2,200 people and caused US$17m damage. It is still the worst dam disaster in US history. Little wonder that the Johnstown Flood is still known locally as The Great Flood.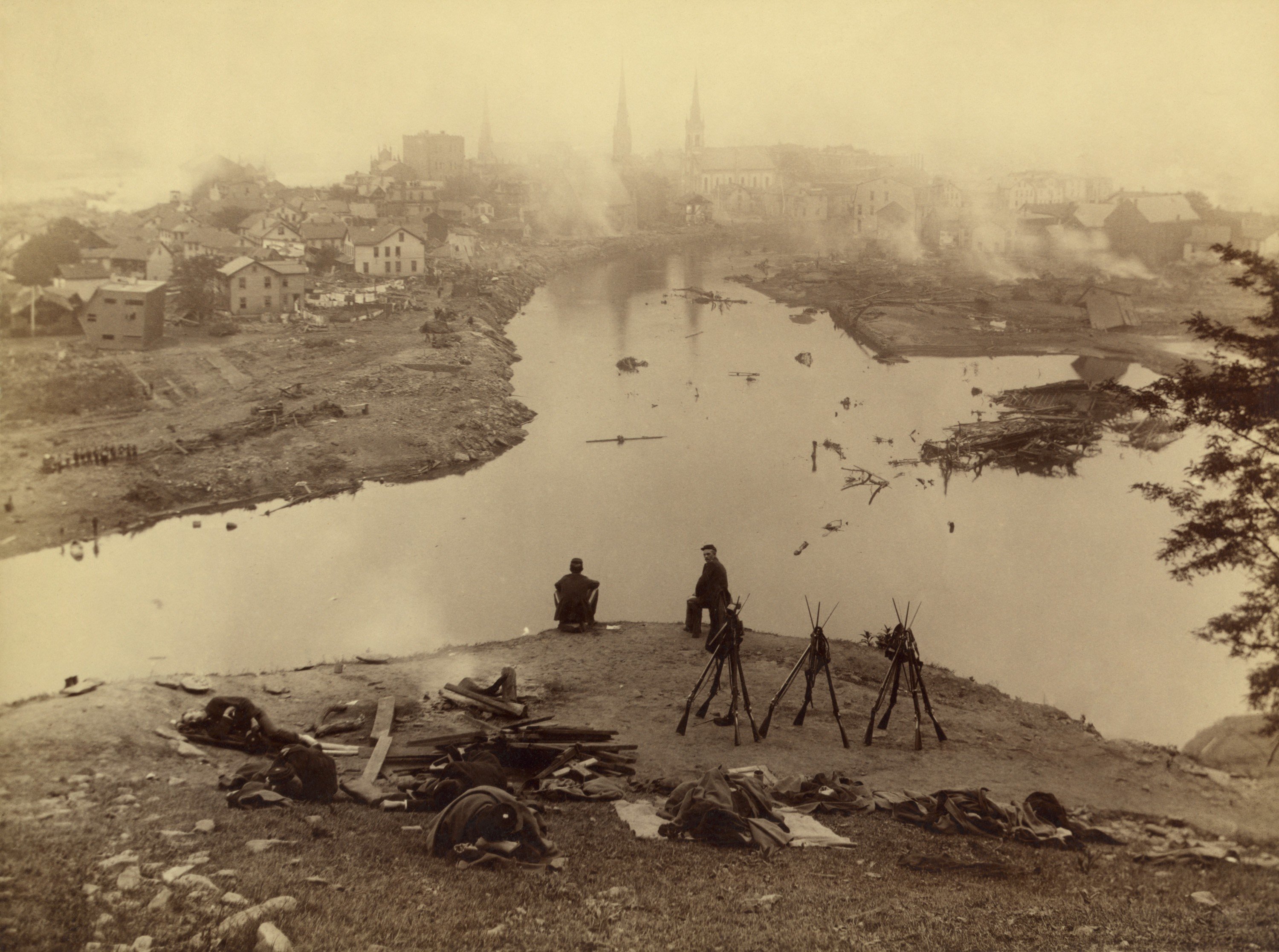 The Johnstown Flood of 1889 is the worst dam disaster in US history.
It wasn't just a one-off. Johnstown, in Cambria County, which lies 67 miles (108km) east of Pittsburgh, is still prone to floods today, with heavy rainfall and snowfall, plus occasional tornadoes and hurricanes. Challenges for the emergency response team in this relatively small county serving 140,000 people are numerous. In 2001, United Airlines Flight 93, which had been hijacked by 9/11 terrorists, crashed in Shanksville in nearby Somerset county, just 15 miles (24km) from downtown Johnstown.
But while budgetary constraints might have held them back, Cambria County is ahead of the curve when it comes to tackling the four pillars of disaster response: planning, response, recovery and mitigation.
"They are visionary," said James Nenaber, public safety expert at HERE Technologies. "They are a relatively rural county, and they don't have a big budget or a large population center, but they have been really technologically savvy."
Mapping out disasters
When combined with Skyline software and aerial photography, HERE's terrestrial LIDAR allows Cambria County to create realistic 3D models of the real world. Supplementary imagery and topography from HERE help to build a detailed picture that have a huge impact on emergency response.
Director of Cambria County's GIS department Steve Kocsis said: "We can pick up things like fences, street furniture, maybe where someone has firewood stacked in their backyard. It shows playground features, and to some extent fire hydrants and newspaper boxes."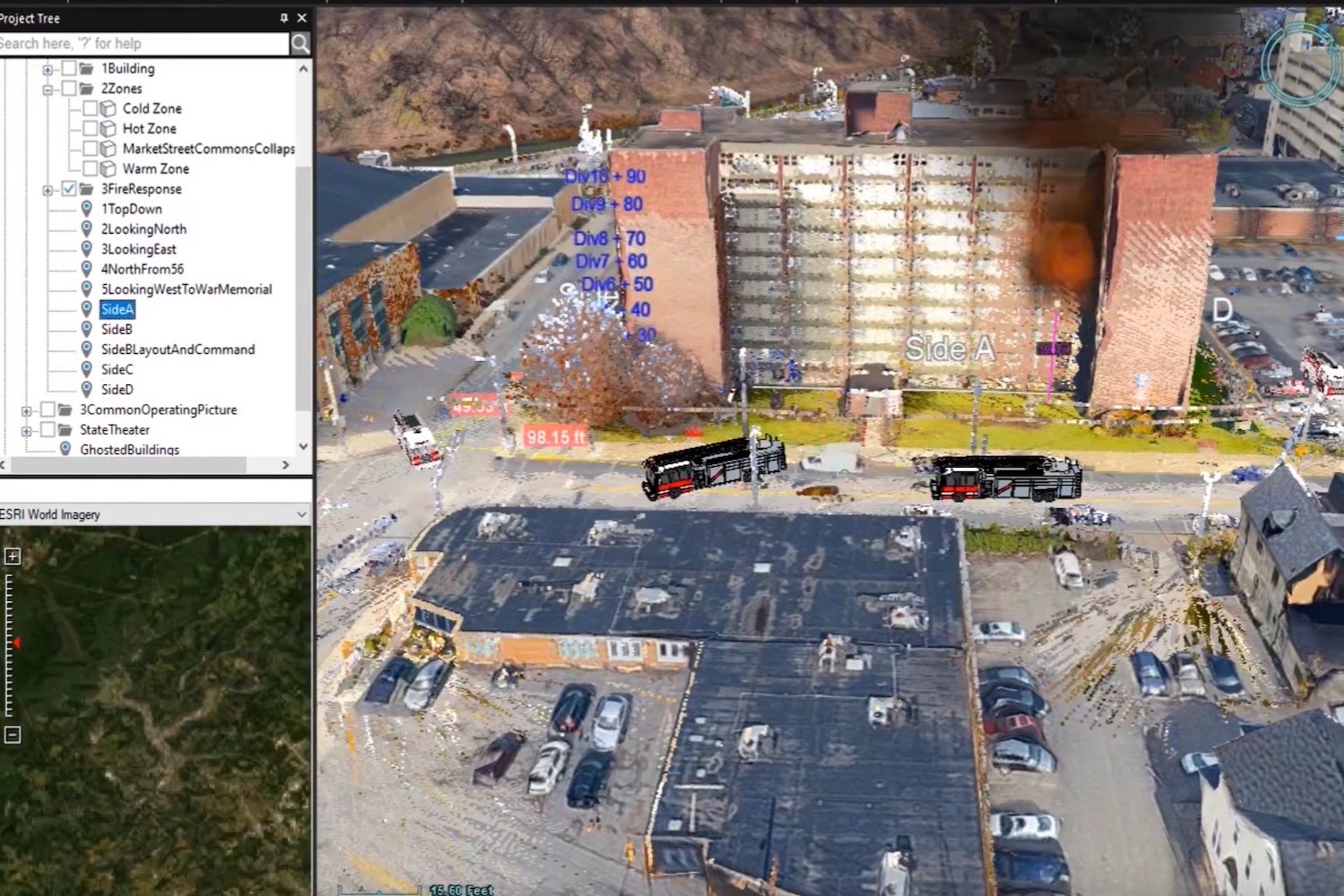 Cambria County is able to create realistic 3D models of reality and run scenarios such as fires in order to plan the best emergency response.
Having that level of granular detail is key. One reason is that debris removal is central to the county's disaster management approach, not least because it was a major cause of the loss of life in the Great Flood of 1889.
When the models have datasets imposed on them including details of the number of occupants of a building and the type of use, this can help with damage assessment.
Detailed 3D models of this kind can also be used to run simulations, and to determine flood paths, evacuation routes, the number of people who should be evacuated and where to.
Steve added: "It's a really nice all-encompassing package that enhances public safety quite a bit."
Cambria County's emergency management co-ordinator Art Martynuska said being able to visualize different scenarios in this way is critical for those in charge of the emergency response. Scientific studies based on the way fire or flooding can spread can be added to the mix to create likely scenarios and help incident commanders manage their resources in the best way. Images and video from previous disasters, including another flood in 1977 which killed hundreds, makes the modelling even more accurate.
Images and video from the Johnstown flood of 1977 have been used to create more accurate scenarios.
"We can model what we can expect to see by the time the resources arrive on the scene," he explained. "If they are delayed, this is another scenario which we can expect to see. If the wind is blowing from different directions, or if the humidity is different, this is what we can expect to see. It is almost limitless."
The models also revealed something important for future flood planning. Some time after the Great Flood, during the 1930s, huge river walls often more than 15ft tall were built to protect the city of Johnstown. To the naked eye, it looks impossible for water to be able to get over them. But the models told a different story.
"Even though every day you drive over that river and it looks like it's barely a trickle, if you look at the flood modeling and what it perceives as a flood, it would overrun those river walls," Steve said.
Being able to visualize possibilities in this way and bring the data to life in a way which is clear to understand has huge advantages. Art said the visualizations can be used as an educational tool – for example, to show people that stored firewood can be a risk if there is a flood or a fire. Firewood can float away during flooding and create an obstacle. It can also ignite during fires and cause them to burn for longer. The visualizations can also be useful when working with other agencies, such as law enforcement.
Moving into the future
The Cambria County team's journey of innovation does not stop here. In the future, they hope to be able to add more data streams into their visualizations, to create one all-encompassing picture of their world without needing to jump to different pieces of software or web applications at all.
Another aim for the future is to be able to get the same level of detail indoors as they have outside.
 

"You don't have to be a major metropolitan area to take advantage of this." – Art Martynuska, emergency management co-ordinator, Cambria County
Art hopes to eventually achieve a seamless flow of information which will help first responders manage their resources better, and ultimately help to save lives and property.
"There is no such thing as too much information – it's just the management of the information that can sometimes be overwhelming," he said.
And they have a message for other counties who find themselves in similar situations: wanting to innovate but not sure if they have the budget for big technology investments. Partnerships or pilot schemes are two ways local authorities can get around the funding challenge.
"You don't have to be a major metropolitan area to take advantage of this," Art said. "We are small, but we are building in our sophistication, all because we started the conversation. My advice would be to have the conversation. Every time we do that, another pathway opens for us."
Could LIDAR help you plan a disaster response? Learn more about HERE Map Content.
Sign up for our newsletter
Why sign up:
Latest offers and discounts
Tailored content delivered weekly
Exclusive events
One click to unsubscribe