How connected devices can turn data into over-the-air updates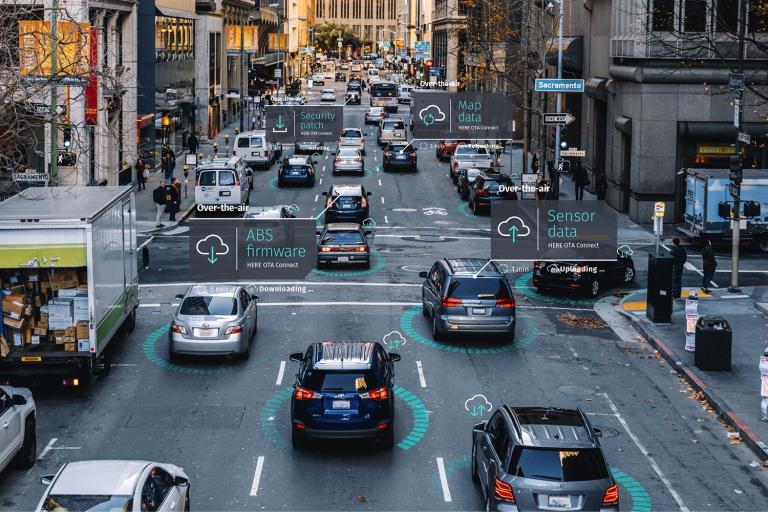 At CES 2019, we will see carmakers evolving and innovating new ways in which they present the benefits of software and data to their customers.
We will also see more approaches of openness and collaboration (even between competitor), as the value of building networks and alliances to share data in an effort to offer better customer experiences for all becomes increasingly obvious.
In particular, we will see many new partnerships, collaborations and software innovations using shared data platforms, and location-centric development and production environments such as the HERE Open Location Platform.
Delivering over-the-air updates via the HERE Open Location Platform
Our platform is a location-centric development environment that can be used across different vertical markets, including government, logistics, infrastructure and automotive. It is essentially an open, collaborative 'Big Data' analytics platform with a focus on location and mobility.
For example, if a particular city or automotive company were to receive their own data only from their own city or their own cars, then they're only getting a very limited view on their current situations.
Each carmaker has a limited number of cars in the field (therefore, finite data sources), so if only using the data from their own brand's vehicles, they're only getting a limited geographical coverage, a lack of accuracy and an inadequate frequency of data updates.
With our technology, self-healing, self-evolving autonomous devices are becoming a reality. Carmakers can now attribute location information to diagnostic and sensor data received from a vehicle. This is also a hugely exciting opportunity for developers and something that we will discuss in depth at CES 2019.
Closing the loop
The process is simple: carmakers and location-focused developers will be able to use our platform to manage data retrieval from their connected devices. Data is ingested from an edge device and correlated with external data like weather, traffic, topography, etc. to get improved analytics. Based on these analytics, we then create a dynamic list of devices requiring an action (software, firmware or data update) to automatically push that update back to the edge device.
For instance, here is a potential use case: specific vehicle sensor data or diagnostic data within a car is sent to the platform, a rule analyses it and effectively says: "If X happens then we should respond with Y software update to the vehicle."
All of this happens automatically. This is one loop — ingesting data from the edge device to the platform, processing it and responding back to the vehicle. It circles over the lifetime of the vehicle or edge device.
The innovative opportunity here for carmakers, location-focused app creators and software developers is that we not only send something to the car wirelessly, we are now able to continually receive information from the car and trigger an appropriate action.
This is what we mean when we refer to 'closing the loop,' and uniquely offering this as an open, collaborative and accessible platform solution that any developer is able to access, as opposed to offering it as a custom development.
Data collaboration is key
Carmakers traditionally have a platform for the vehicle side and a correlative platform for the back-end. Now HERE can bring those two parts together, enabling a fully-connected lifecycle for the vehicle or any other edge device.
Basically, it all starts with a single question: "What data do you receive from the vehicle?" Our platform is completely open to receive any form of data, including geo-location data, sensor data, diagnostic data from cars and much more.
For example, in a situation where a diagnostic trouble code in a vehicle indicates a component affected by a bug, rules can be applied on the platform – that can be custom-made for the carmaker – where they can detect defects, run algorithms that do machine learning and respond immediately to every single car that shows the same data pattern in the future automatically.
In this particular use case, the next step would be to raise a notification to the carmaker to tell them about the error, and ask how they prefer to respond. They'll then apply a response – usually a software update or remote calibration – in a rule on the platform. When any of their cars show these symptoms or behaviour in the future, our platform has already analysed the issue and can automatically send the correct over-the-air response to vehicles to fix the bug proactively, or pre-emptively solve the problem before it even becomes critical.
Another good example use case for our newest technology would be where cars are affected by the low oxygen saturation in the altitude in which they operate. The carmaker now has the opportunity to add real-time information on the exact environmental situation of a car by cross-analysing a multitude of road, weather, traffic and other data sources using the HERE OLP Marketplace.
This is why such an open, collaborative big data platform is proving to be invaluable to both traditional carmakers and the new breed of small, agile and disruptive electric vehicle startups. Open data and collaboration is the key to their future success.
Hopefully we will start to see lots more models that demonstrate how opening up data silos and ecosystems will work in real world use cases at CES 2019, particularly when it comes to mobility. Which is, after all, a network thing.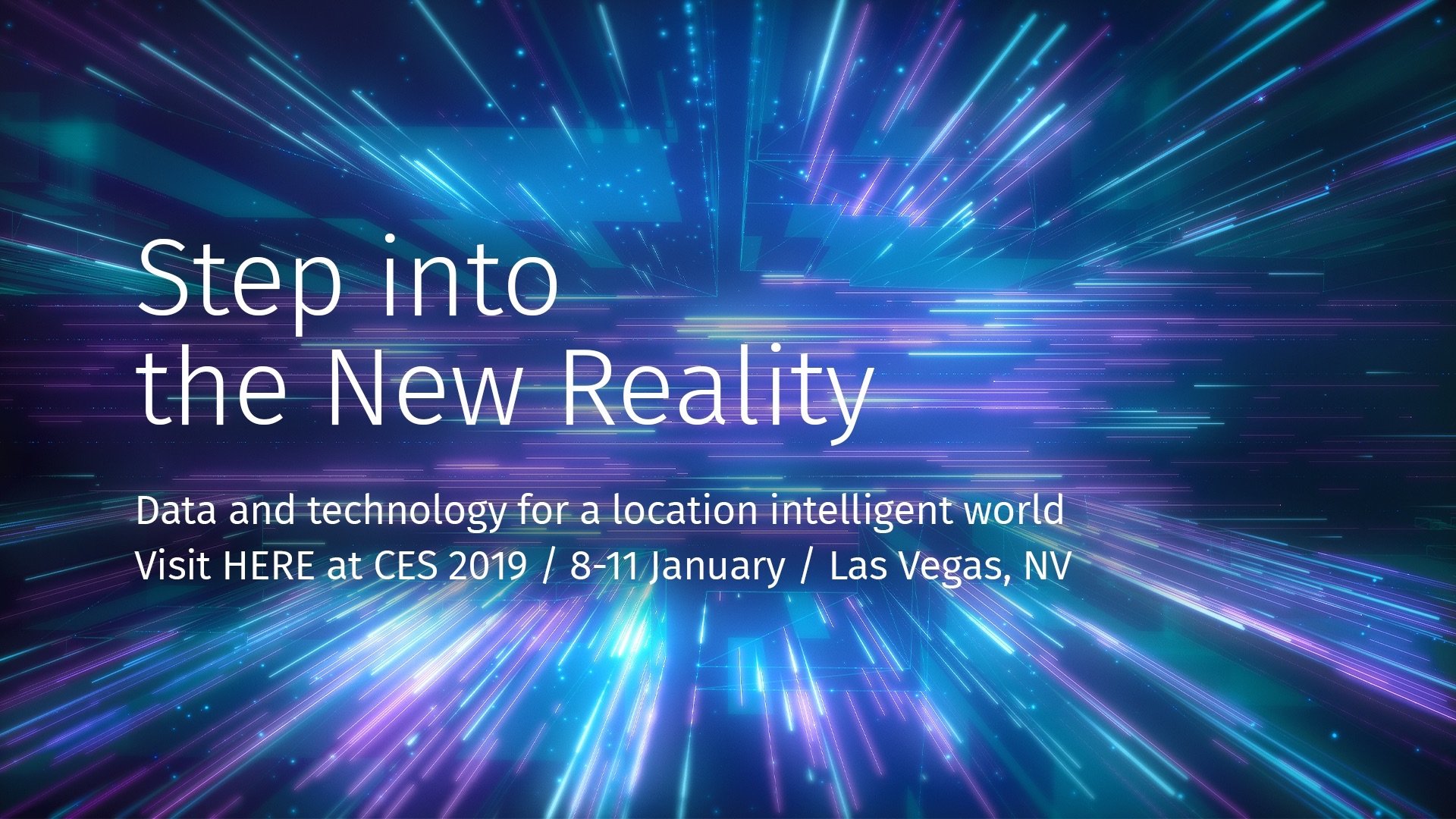 Join me at CES
HERE will be demonstrating and discussing its latest connected cars initiatives further at CES 2019.
If you're keen to know more, you can hear me speak on the HERE CES Highlights Stage on January 9 at 10am and on January 10 at 4pm.
Sign up for our newsletter
Why sign up:
Latest offers and discounts
Tailored content delivered weekly
Exclusive events
One click to unsubscribe