Changing how we think when we develop cities: 5 challenges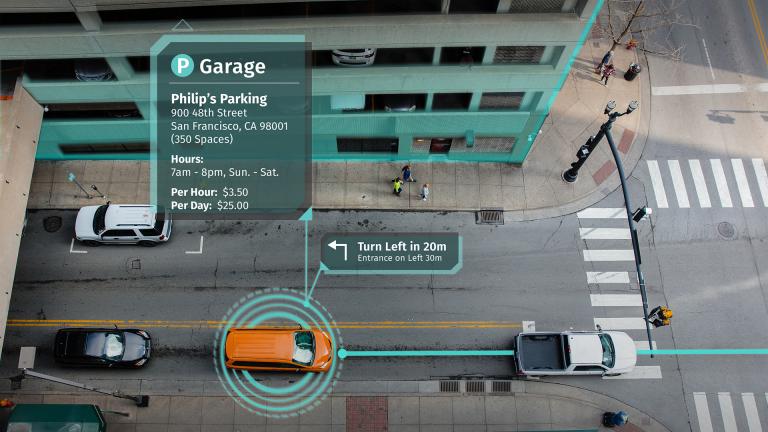 This article originally appeared on CityPossible, pioneered by Mastercard.
More than 70% of the world's population will live in cities by 2050. To responsibly accommodate that population boom, cities will have to change how they grow and adopt new practices to support their residents.
The largest cities in the world are already host to the largest traffic jams. Mid-sized cities are experiencing a rate of growth beyond their original design. Road construction in densely populated areas has inflated streets to come within feet of the front doorsteps of homes and businesses. Residents experience longer commute times and pollution levels from more cars on the road. Many communities have limited access to public transportation and more generally, any transportation options.
But, the future is not bleak! Quite the contrary. The problems I note above are not a list of complaints, rather, they are opportunities to shape a new way forward in mobility. People need to be able to travel through the city to get to jobs, healthcare, events and more. We have new ways to address these challenges using data, technology, and changing consumer behaviors.
Technology is only part of the answer. Mindset, processes, and people are the other parts. This means change, both in how we act and how we think. If we look at everything that has come before, we can understand two things about change: it is hard and it is constant. So, as we build the road to the future, here are some challenges we must overcome.
1. Breaking down silos
Silos exist in many forms. Let's take one of them: data silos. Your city's infrastructure has a data system. In fact, your city likely has multiple data systems – and it's extremely likely that they do not connect with one another. As an example, public transportation systems that manage schedules for buses and trains are likely completely separated from emergency response systems like fire departments and ambulances.
Those systems are also separated from the shipping vehicles that deliver goods to businesses and residents. Those vehicles, in turn, are not connected to ride-share companies, or individual cars looking for the best route home.
This is a ton of data spanning across many different service providers. Automotive, fleet, retail, city and more. If useful data can be connected, processed, interpreted, and shared, each entity can make better decisions. The data shared then benefits everyone. The good news is the silos are starting to come down.
2. Making solutions universal and scalable
The need to improve how roads are used has been around for some time and both public and private sectors have been working on this. Many cities, and jurisdictions within those cities have already begun testing and implementing solutions. These can render big break-throughs when it comes to alleviating the strain on infrastructure. Like the data silos above, those solutions need to scale beyond their testing grounds in affordability, and usability. Considerations for scaling need to be a part of the piloting process so the solution doesn't become a one-off.
A driver navigating between cities and between states needs to be provided a common, easily understood information stream. Traffic alerts, lane closures, traffic plans and hazard alerts must all come in a similar format, even though those alerts may come from different agencies.
3. Funding services and city spending
Traditional city procurement makes data and services very difficult to procure. Public agencies are used to purchasing equipment or engineering services to maintain physical infrastructure. While it has been said that 'data is the new asphalt', agencies are typically not set up to procure these services. The advantages of accessing data and using it to create more streamlined services may be clear enough to the innovators in the city staff. But navigating the procurement rules and processes can encumber progress. And even if staff can get through the contractual processes, an elected official may have perception challenges when spending on cloud services and data while their constituency still sees potholes on their roads.
4. Exchanging stability for adaptability
In infrastructure development, every "i" must be dotted, and every "t" must be crossed. And of course, we want this rigor to ensure the safety of a bridge. This is no doubt important, but it creates an operational rigor that often doesn't leave room for innovation and testing new approaches.
Developing new solutions requires prototypes and tests to be rapidly developed and deployed. This approach presents challenge when you try to infuse it in a system that was designed for stability. Local agencies often have tried and true methods of doing things, which keep them running on time and on budget. Public agencies, such as Colorado Department of Transportation's Road X initiative, are creating new programs that separate innovation from core processes to address this challenge. This helps them keep pace with new technologies so new solutions are ready when they're needed.
5. Investing in people
Data analysts and software engineers are not traditional jobs to be found in local governments. But those jobs are going to be needed, and soon. Cities will need to begin training their current workers and attracting new employees to take up the task of developing and maintaining data intelligence.
As we've discussed above, that responsibility will extend across many jurisdictions. Those jobs are emerging, and the time to start developing those capabilities is now. The City of Toronto has also established a Big Data Innovation team, with smart city programs that improve infrastructure while developing the workers that manage and maintain city efforts. At the same time, collaborations between the public-private sectors, such as Chicago-based City Tech (formerly City Digital), are leading the way on real-world development and deployments of new urban mobility technologies.
We are at the forefront of a big transformation. As with any transformation, we need to understand the existing challenges, so we can collectively tackle the barriers that stand in the way of moving forward.
The frameworks we set up for how we operate and collaborate are key to tackling today's needs and the future opportunities from drone delivery to self-driving cars.
HERE is proud to join City Possible and partner with Mastercard on digital payment and mapping technologies to take friction out of an increasingly connected and mobile world.
At HERE, we're working across the public and private sector in a practical way to break down the silos. The road to the future is exciting, but for sure, our collective ability to shift our mindsets and practices will determine the pace of progress.
Sign up for our newsletter
Why sign up:
Latest offers and discounts
Tailored content delivered weekly
Exclusive events
One click to unsubscribe