How Jibestream and HERE offer differentiated indoor maps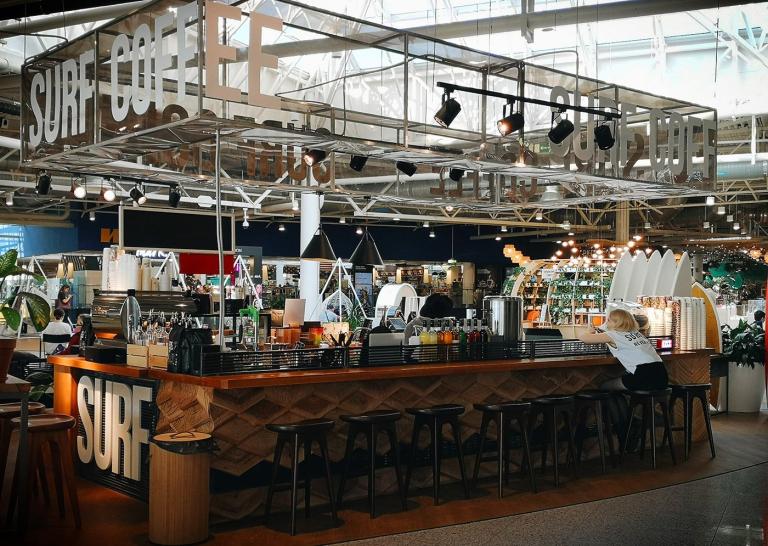 Jibestream is joining forces with the HERE Venues Marketplace to add scale to their highly customizable venue maps.
There are several players in the indoor-mapping space, and it can get quite competitive. But on occasion two competitors arrive – usually somewhere indoors, and perhaps over coffee – at the conclusion that customers will benefit when competitors join forces to provide complementary offerings. And that is what is happening with HERE Venues and Jibestream.
HERE Venues makes accurate indoor maps of complex spaces, and we do so at a global scale. To add value to this, HERE has brought in Jibestream, the premier indoor mapping and location platform provider for enterprise organizations, to the HERE Venues Marketplace as a partner, bringing differentiated features to our offering, and at the scale that only HERE can accomplish. Jibestream delivers enterprise-class solutions by enabling customers to integrate data with indoor maps to create smart indoor spaces, and is now compatible with HERE Venue Maps.
Through these integrated offerings, common customers are able to push their data wherever they need, from one marketplace of partner solutions to the other, effectively broadening their distribution of data. Customers ultimately benefit from more integration points of indoor map solutions, gain access to Jibestream's differentiated feature set, SDKs, APIs and web-based CMS, and benefit from HERE's ability to scale worldwide.
More and more venues, building owners, and facility managers are realizing the value of digitized indoor maps. But there is only so much value customers can achieve with a map of their space. The real value lies in what a customer can do with an indoor map; and that is by having it integrated into the solutions that are already being used today.
There are a variety of indoor solutions across different verticals. A few examples: indoor positioning, wayfinding, and Internet-of-Things. When considering potential solution providers, scalability often plays a key role in the decision-making process. The companies who offer differentiated solutions at scale will be chosen to provide enterprise-level solutions given their enterprise-level experience.
Respectively, HERE Venues and Jibestream each have differentiated offerings and related solutions that incorporate indoor maps, and there certainly is a strong area of overlap; this is true. But both HERE and Jibestream realize that closed systems do not benefit our mutual customers. In fact, customers benefit by having more choice, and ultimately, we realize that giving this power to our customers is the best way to grow the indoor ecosystem as a whole.
With Jibestream joining the HERE Venues Marketplace, HERE and Jibestream together can now provide additional opportunities to a greater number of integrated solutions — for venue owners to opt-in, control, and distribute their indoor map content.
Sign up for our newsletter
Why sign up:
Latest offers and discounts
Tailored content delivered weekly
Exclusive events
One click to unsubscribe