Advancing intersection and traffic light location awareness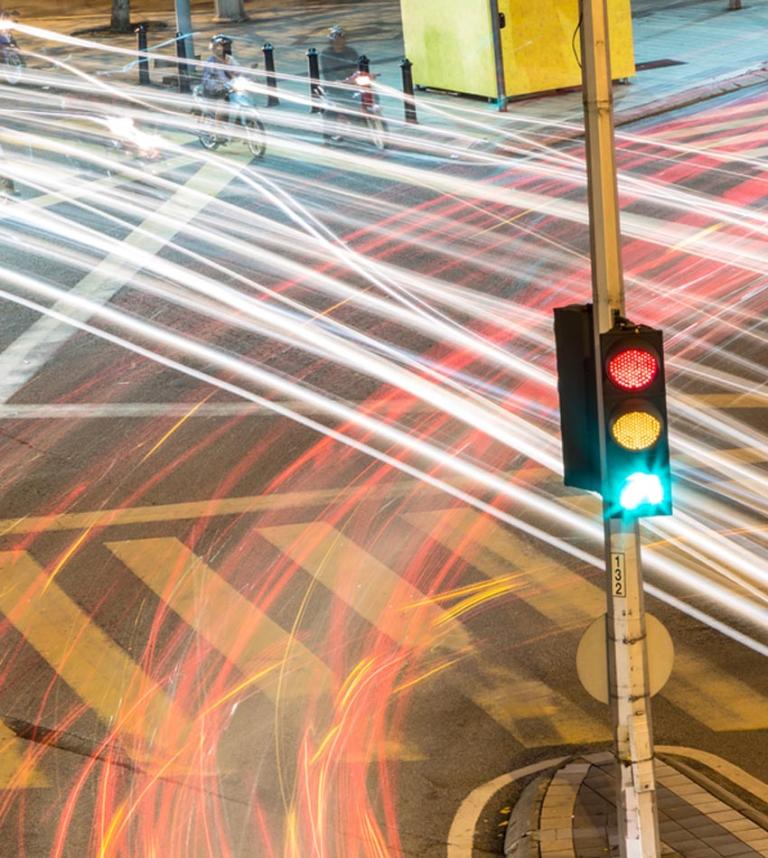 Does 'Saving Lives with Wireless Technology' sound like an intriguing possibility? We thought so too, and spoke with the author of a paper on just that topic to better understand the solution.
We also wanted to get his take on what role each sector of the market plays in driving safety, especially in the light of autonomous vehicles shortly to enter the mix. Roger C. Lanctot, associate director in the Global Automotive Practice at Strategy Analytics, is particularly championing intersection and traffic light location awareness.
"These capabilities are core applications for safe driving," he says, "along with knowing the status of the signal phase and signal timing governing a given intersection."
In fact, the U.S. Department of Transportation recently put out guidelines for the testing and development of self-driving cars, which mandate the ability to identify intersections and traffic signals.
Saving Lives
The National Highway Traffic Safety Administration estimates up to 10 people die every day in the US due to distracted driving, with the chief culprit being the smartphone. And, according to the Federal Highway Administration, intersection and intersection-related crashes consistently make up a high proportion of total fatal crashes, up to 23 percent. More than 50 percent of the combined fatal and injury crashes occur at intersections. Roger sees a ripe opportunity to reduce these numbers.
Roger's paper focused a great deal on Global Mobile Alert (GMA), a cell phone safety system technology company, that, patented a solution years ago designed to leverage the location awareness information from the built-in map to alert drivers to road hazards ahead.
It's capable of alerting drivers who are on voice calls to the proximity of intersections. Even more, it can wirelessly communicate the signal, phase and timing of traffic lights to approaching drivers. Roger wrote, "This patent means that the GMA solution is not only combatting driver distraction, it is introducing a heightened degree of situational awareness and collision avoidance."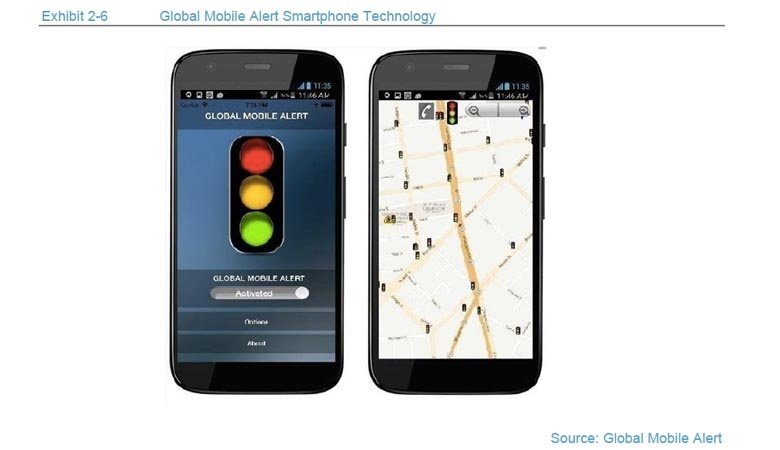 But GMA cannot fully realize the power of its solution alone and open location platform providers like HERE, intelligent transportation companies and automakers like BMW, Daimler and Audi are also working towards comprehensive automation of intersections.
"With the data and vision it has, HERE is in a great position to make progress in this area," Roger says. "The answer lies not in the hands with a mobile device, but in the dashboard with embedded solutions. HERE should be sitting at the head of the table."
He also believes, "GMA is in position to take advantage of recent advances which will integrate wireless intersection status (SPAT) communications with in-vehicle systems."
Carriers carry responsibility
The carriers also play a role in the transportation industry and must be involved with safety efforts. While they have the opportunity to leverage their own location data, there's a bit of a conundrum given that they are also the ones enabling the distracting mobile devices.
"Historically carriers have not done well analyzing their own location information to create enhanced value, so now vendors are popping up to try and turn the network-based location information into solutions for safer driving," Roger explains. "With 5G and LTE, carriers will have real-time visibility into bad behavior and there's potential to use that insight to anticipate collisions."
Even more, cellular plays a critical role in the infrastructure that supports vehicle-to-vehicle communications, which can eventually expand to enable traffic lights to communicate with cars.  "Lights already communicate with each other at thousands of intersections, so it's only logical they'll link up to vehicles," he says.
Intersecting effort
HERE has been outspoken about the need for collaboration within the automotive industry, in-particular regarding the collection and analysis of vehicle sensor data.
The same effort is needed for safety, according to Roger. Data and content providers, infrastructure companies, automakers and carriers must cooperate, but it's not happening effectively right now he says. But, since safety is paramount to bringing autonomous vehicles to fruition, this long-term goal is likely to accelerate cooperation in the area of safety.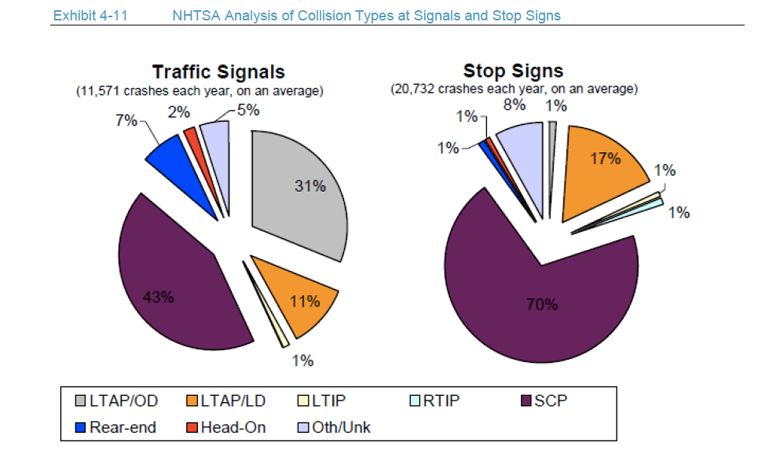 In the short term, Roger says, we should focus on the intersection issue, "Because solving this problem, will probably solve a whole bunch of other ones at the same time."
Read more about emerging safety technologies and mitigating intersection collisions in the white paper.
Sign up for our newsletter
Why sign up:
Latest offers and discounts
Tailored content delivered weekly
Exclusive events
One click to unsubscribe