What if accessible locations and services were even more accessible?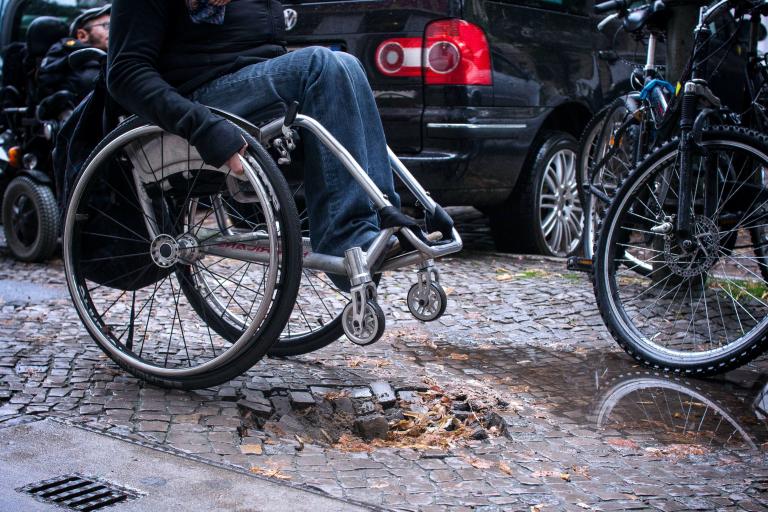 German NGO, accessibility.cloud, believes in an inclusive world, where accessibility data and services are easier to find and use.
Even international cities like Berlin, where non-profit SOZIALHELDEN is based, have accessibility problems: few sidewalks are sloped between curb and street, few retail shops or restaurants have ramps or automatic doors, and most public buildings like museums and government offices aren't designed with inclusivity in mind. Of course, there are exceptions, but overall big cities are still failing to make transportation, shops and other services available for all ability levels.
SOZIALHELDEN wants to make sure that the accessibility options that do exist are more easily found by those who need them. So they created a map, Wheelmap.org, and an accessibility data platform, called accessibility.cloud.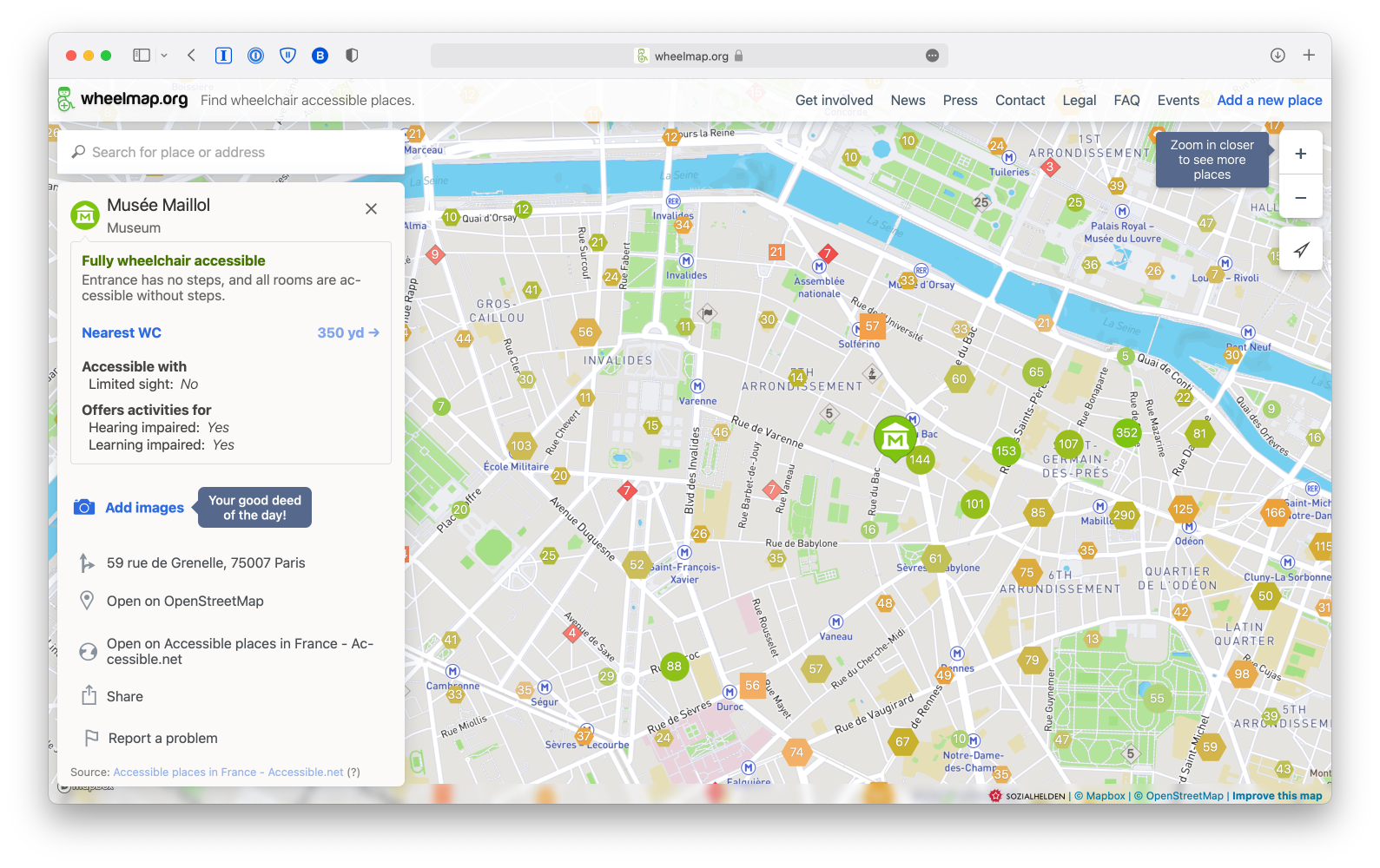 Through accessibility.cloud, the NGO provides access to 156 data sources with 2,902,326 places and supports other businesses' datasets. They also have thirteen real-time data providers that help them connect to 4,689 elevators.
Why elevators? At this moment, accessibility.cloud knows that 447 of them are out of service. This information, and more, is available on their API, helping people who need elevators and other aids to avoid these locations.
HERE360 spoke with ever-enthusiastic and altruistic, Holger Dieterich, Chairman of accessibility.cloud and Co-Founder of Wheelmap.org, to find out more.
The NGO got its start with Wheelmap.org: a data-sharing map "where everybody can mark and find wheelchair-accessible places," explained Dieterich. "You can search for places around the world. It shows 'green' places, which means they're wheelchair accessible, and yellow and red places that are either partially or not at all accessible for wheelchairs."
At the time, Dieterich and his friend were witnessing the rise of crowdsourced open data, namely OpenStreetMap, a map that operates like Wikipedia but with geo-location data. "People were walking around with GPS trackers drawing maps from scratch," he continued. "We thought this was a cool idea. But we only wanted wheelchair-accessibility data. And this is why we built Wheelmap.org in 2010."
Wheelmap.org currently has 1 million places worldwide and is available in thirty-two languages, for Android and iOS. "For us, it's also an empathy-building tool. To help people that do not have a disability understand more about the barriers in daily life, which leads to change," Dieterich concluded.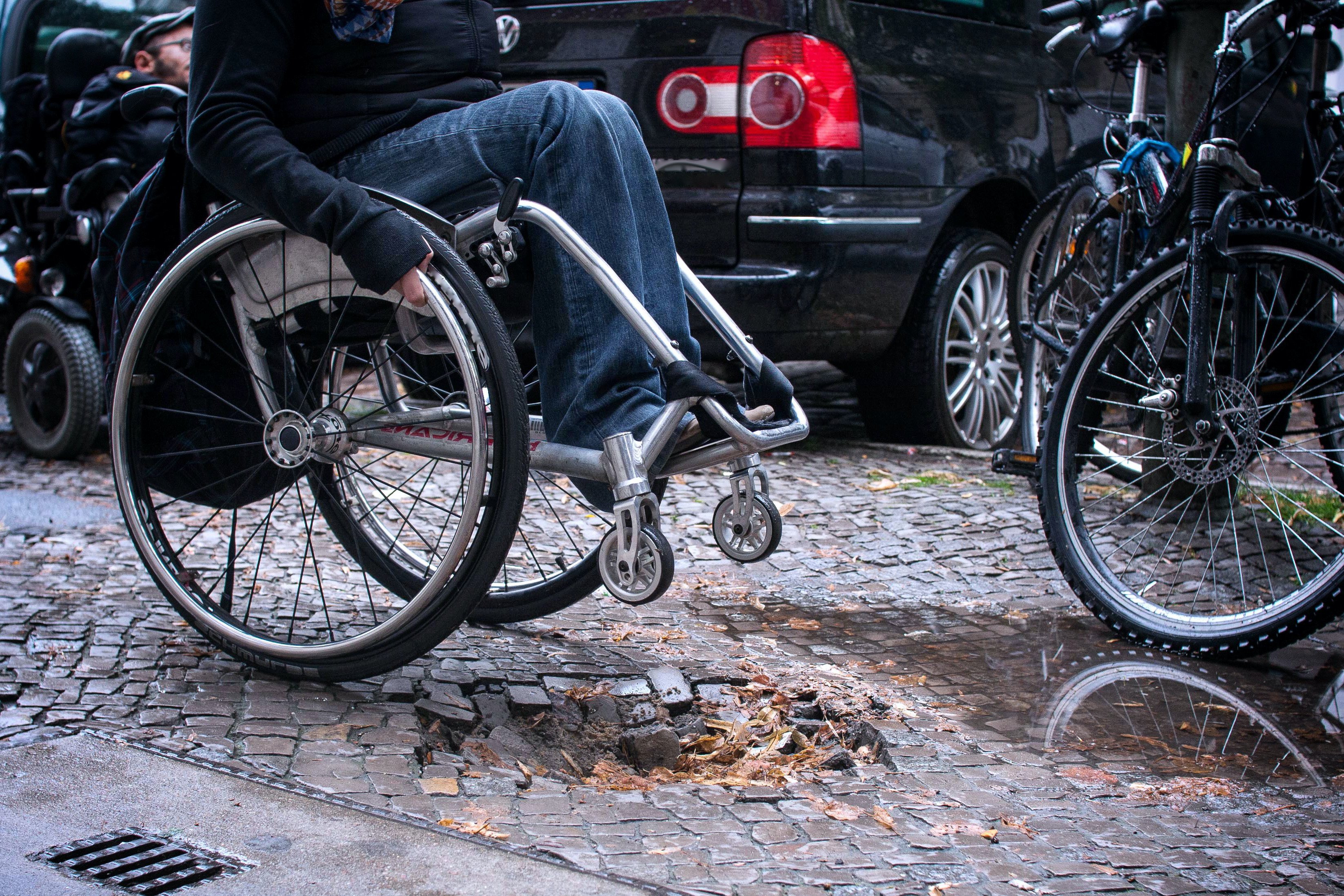 Today, SOZIALHELDEN is twenty-eight people strong and has many projects on the go. The cloud project is their biggest endeavor, which Dieterich describes as being "much more about humans." From his perspective, the accessibility problem remains the same but what they've come to understand about it, is different: "Are assistance dogs welcome? Is there any assistance with sign language? Or other details like color contrast or noise levels?"
In 2015 the organization received a grant — their vision was never to become "a big app", but to continue to provide free information and make data easier to find. So, they built a data platform.
Since 2015, accessibility.cloud has worked with cities, other non-profits and commercial organizations to attain data about specific disability services. They also work with HERE, which to Dietrich's delight, is quite straightforward. "That was amazing for HERE, such a large organization, to just say yes. For comparison, Google Maps and Apple Maps are not on board."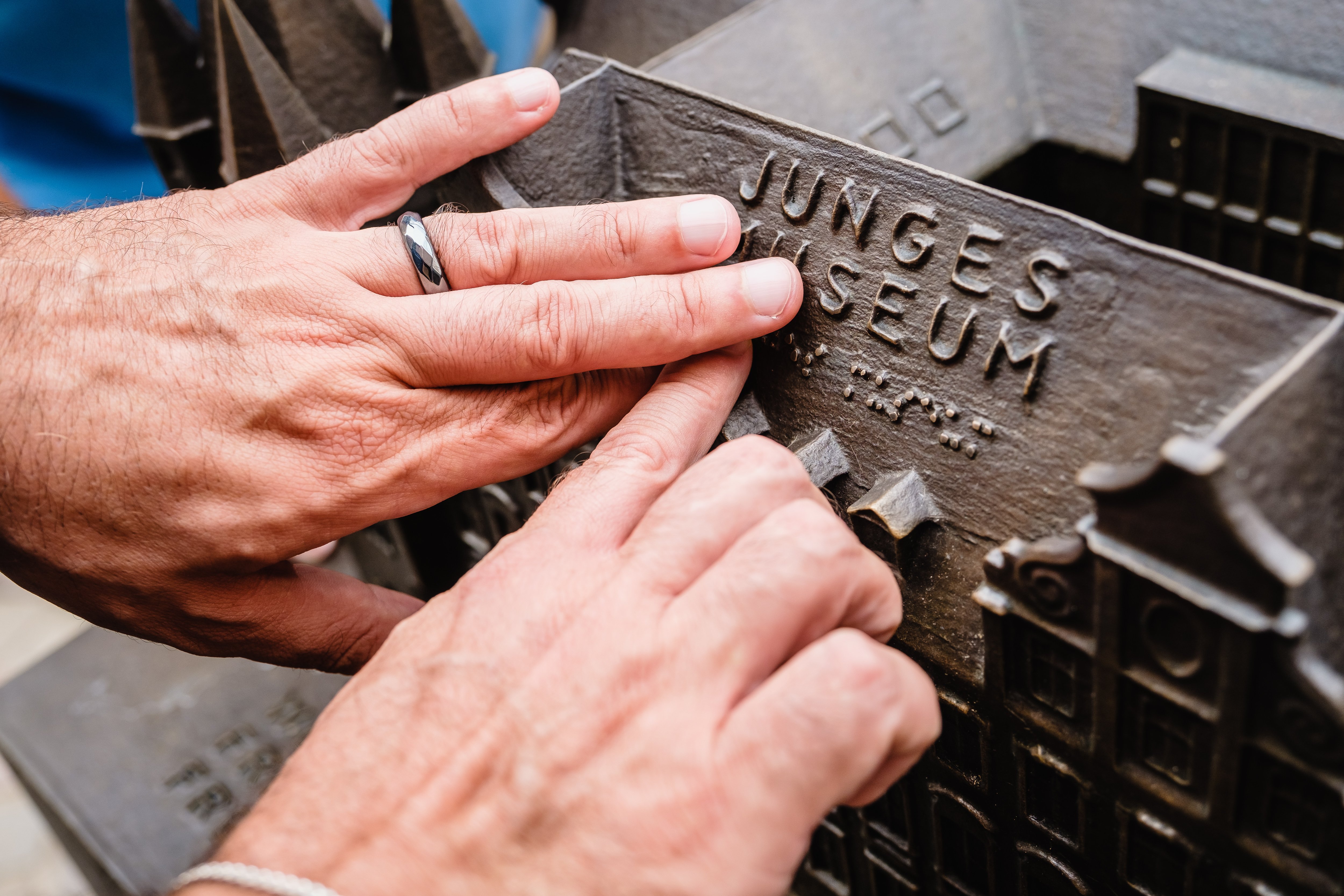 accessibility.cloud uses HERE Map Creator and HERE Map data to improve the accuracy of their maps and keep their information current.
"Is there a step at the entrance of this shop? When someone marks this or its absence, it is refreshed every five minutes on Wheelmap.org by HERE Map data. Then people can click it and it says, 'This has been contributed by HERE.'
"HERE is one of our largest data partnerships. [The data] grows very fast because they have the HERE Map Creator community. They are, at heart, doing a similar thing as us; engaging volunteers to help improve maps, map data and points of interest," described Dieterich.
accessibility.cloud relies on relationships, like the one with HERE, but also largely on data sourced by the public. They're using a progressive web app that has a feature called "mapping event planner" where users can have their anonymous contributions added, like a Wikipedia editathon.
"We do this with Boy Scouts, with school classes, but also with companies — booking.com, for example. This is how we engage people, not just people with disabilities, or friends of people with disabilities, but everyone," offered Dieterich.
When software developers log into accessibilty.cloud they receive a token with which they are granted access to unrestricted data. Copyrighted data, such as HERE Map data, isn't available but managed, or "harmonized" by accessibility.cloud. It's similar to the Internet of Things, but they serve a niche market.
"If a developer needs accessible restroom data, they have to dig through all the data sources in the world. They would learn that restrooms are called toilets in the UK, and bathrooms in Canada. And so, we take "bathroom", "restroom" and "toilet" and we harmonize all the names and details, size included. Now developers just need one API and they get all the info in the same format. It's a very complex problem that nobody wants to deal with. And we did." stated Dieterich.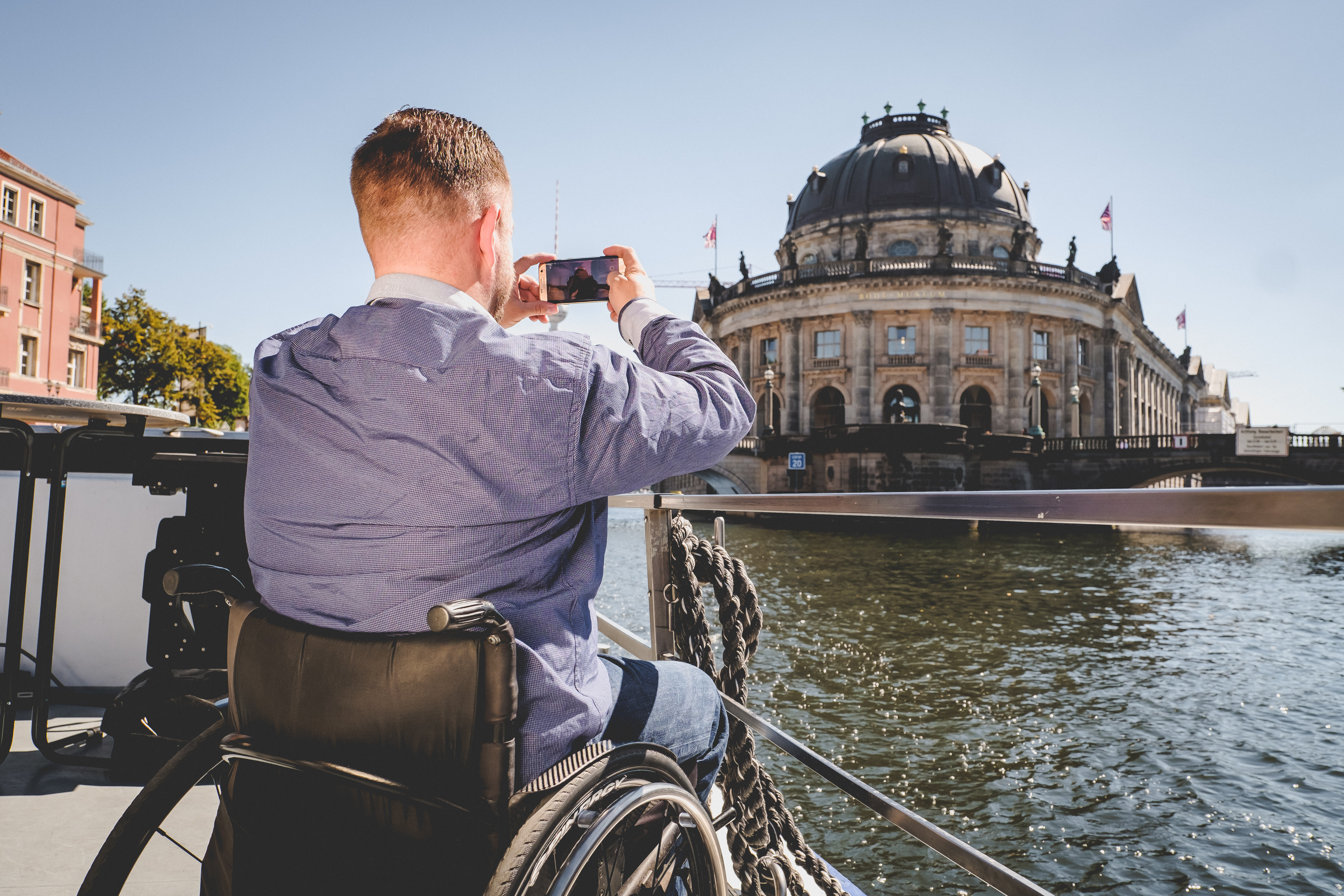 Beyond their initial ambitions, accessibility.cloud is helping to refine search engines, making them more sensitive and inclusive, with goals to have their descriptions included in the Worldwide Web Consortium (W3C). This is what disability rights communities have been advocating for, for decades, to address the neglect of those with disabilities and the favoring of those considered "normal".
accessibility.cloud addresses two main concerns: one is sharing accessibility data so that those who need it can access cities and services, simultaneously spreading awareness about inclusivity. The other is promoting concrete changes to how places are built and used. People can take the data, APIs, and accessibility maps to authorities and say, "You want to fix accessibility? Well, we have a whole map of problems for you."
Sign up for our newsletter
Why sign up:
Latest offers and discounts
Tailored content delivered weekly
Exclusive events
One click to unsubscribe