Working together for safer roads
Data from the connected car system can now be used to predict road crashes before they happen.
There are more than 1.35 million deaths from road traffic injuries every year, but the time and location of accidents have historically been hard to predict.
The AI Aware project is a collaboration between HERE, Volvo Cars, Carmenta Automotive, Ericsson, Zenseact, Trafikverket and the Gothenburg City and Swedish Transport Association.
AI Aware uses predictive AI algorithms to detect when there is a risk of a vehicle colliding with another vehicle, a pedestrian or other obstacle. It then sends predictive alerts to vehicles to prevent a crash from happening.
AI Aware has moved beyond the proof-of-concept stage and is now operational in Gothenburg, Sweden. The next stage will be to scale it and add new data sets — and then AI Aware could be used throughout Sweden and beyond.
And it is not just individuals who can benefit from these alerts. Because the project can look for patterns in the data and predict risk, it could be applied by city authorities to improve the traffic system and make mobility schemes function better, or by commercial fleets looking to improve safety and efficiency.
Technology from the project could be also used to decide which roads and when autonomous or highly automated driving is suitable or possible.
Read the full HERE360 article.
Explore our services for dynamic map content.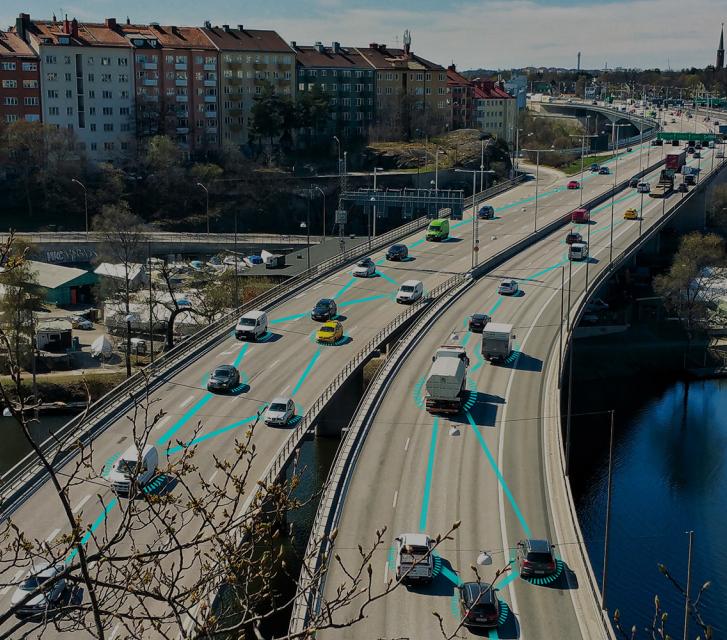 This takes us one step closer to the vision of zero accidents in traffic. It could become as important as the seat belt.