HERE aims to increase the number of buildings with indoor maps
On January 5th, 2022, HERE launched a one-stop, indoor mapping solution called Indoor Map as a Service. The solution includes custom mapping, 2D/3D indoor routing and indoor positioning services, which can support augmented reality and asset tracking use cases.
HERE partnered with Navenio and NavVis to enhance HERE Indoor Positioning and offer full coverage to their customers, the first of which is Swiss railway operator Schweizerische Bundesbahnen (SBB AG). Employing sensor-fusion algorithms, Navenio positioning works even when GPS does not by using sensors found in smartphones and available Bluetooth Low Energy/WiFi infrastructure.
When a customer requests a 3D indoor map of their building, in high definition for digital twin models and other applications, HERE can generate an enterprise-grade indoor map within days. Customers can submit their building data to HERE in a variety of formats such as PDF, CAD, and 3D lidar point clouds.
Once a HERE Indoor Map is produced, it can be updated by HERE or the user via an online, self-service, content management tool. For seamless integration with HERE Routing, indoor maps are compatible with HERE SDK (Software Development Kit), enabling end-to-end wayfinding solutions that bridge outdoor and indoor environments.
A proof of concept has already been conducted with the SBB AG. Together, HERE and SBB AG created a digital twin of Zurich's central train station, installing AR-based navigation to help users traverse stations and find transport connections efficiently.
It's a common scenario - we hop off our train at a station we're not familiar with and have to search for the tram, buses, or the nearest taxi stand. Precise indoor mapping solutions like those offered by HERE and NavVis will make this a problem of the past. We are very impressed by the accuracy and reliability of this technology.
The partnership between HERE and NavVis has been recognized by Gartner in its 2021 report 'Competitive Landscape: Indoor Mapping'.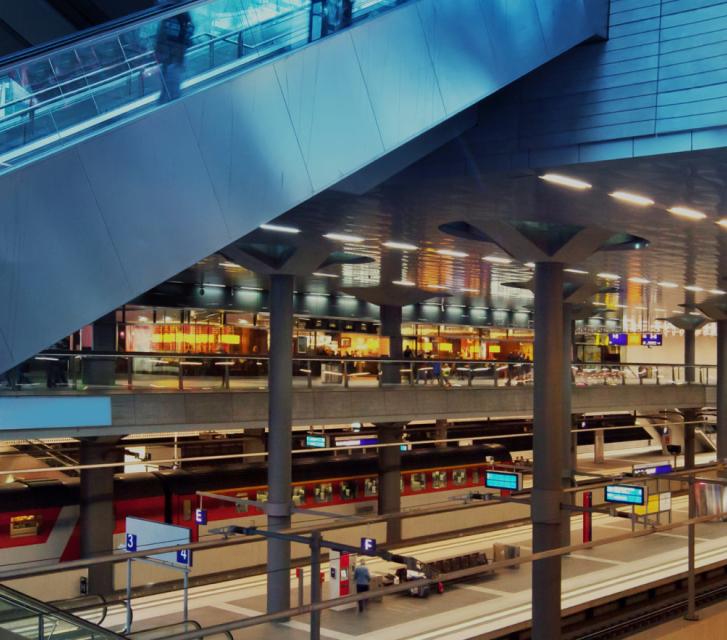 With this easy-to-use solution, we look forward to enabling wayfinding, indoor asset tracking, and space usage optimization use cases.