Increased efficiency
There is huge wastage with roll containers in the logistics industry. Atos, a French technology company, is working with a postal company that has more than 500,000 roll containers but did not know the location of over 15% of them.
Up to 3% of their roll containers are stolen every year — that's a total of 15,000 stolen containers. At €100 per container, the unnecessary cost adds up to €15 million over a 10-year period.
Atos worked with HERE to create a roll container management solution which retail, logistics and postal companies can use to track their assets and tackle this inefficiency. IoT tracking devices, based on Bluetooth and WiFi technology, are fitted to roll containers, and these broadcast their location to a centralized platform. HERE Asset Tracking is the product used in this partnership.
With HERE Asset Tracking, users can access indoor mapping capability to also prevent roll container loss within their own warehouses and campuses. This gives them the ability to pinpoint assets within a 3- to 5-meter window indoors and within 10-15 meters outdoors, with WiFi.
Atos estimates that the solution can reduce costs by preventing loss and increasing efficiency. It also promotes secure supply chains, thanks to full location visibility and the ability to react to disruption. Finally, it can increase sustainability by decreasing the carbon footprint when container management is optimized, by saving fuel and emissions.
Their customers can also charge companies who do not return containers, use analytics to figure out where things went wrong and improve processes.
Read the full HERE360 article.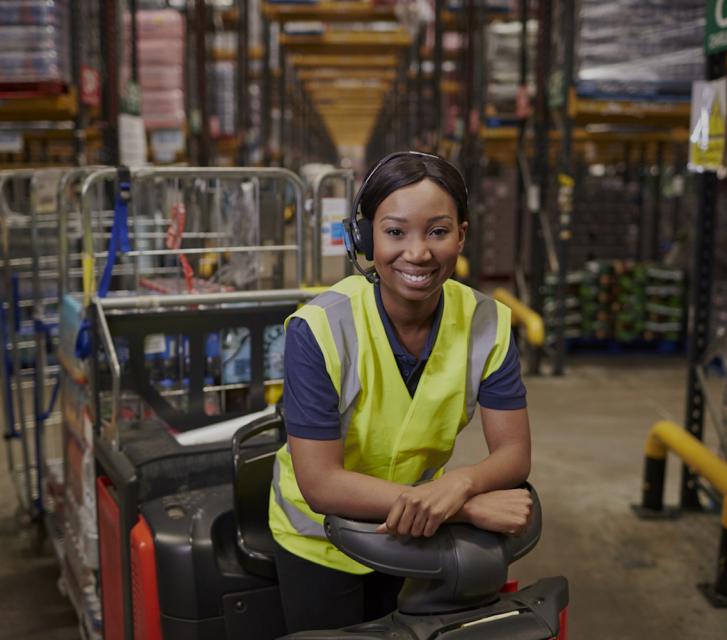 The outdoor location services using WiFi positioning is also of a quality unique to HERE. This is why we have chosen HERE as a main partner for our offering.